Hello Guys Today We Talk About Where & How To Buy Aptos (APT). We Describe Everything In Details . Read Our Article Carefully . Please Note This Article Only For Educational Purposes Not Financial Advice .
Aptos (APT) can be purchased on a variety of cryptocurrency exchanges, including Binance, BitForex, and Gate.io. To purchase Aptos , you will first need to create an account on one of these exchanges and link it to a payment method, such as a bank account or credit card. Once your account is set up, you can then search for Aptos and place a buy order at the current market price or at a specific price you set.
What Is Aptos (APT)?
Aptos is a Layer 1 Proof-of-Stake (PoS) blockchain that employs a novel smart contract programming language called Move, a Rust-based programming language that was independently developed by Meta (formerly Facebook)'s Diem blockchain engineers. Aptos's vision is a blockchain that brings mainstream adoption to web3 and empowers an ecosystem of DApps to solve real-world user problems.
The PoS blockchain can achieve a theoretical transaction throughput of over 150,000 transactions per second (tps) through parallel execution.
In March 2022, Aptos raised $200 million in a seed round led by the venture capital firm Andreessen Horowitz (a16z). Other crypto heavyweights like Tiger Global and Multicoin Capital took part in the funding round. Fast forward to July, the startup raised another $150 million in a Series A round led by Sam Bankman-Fried's FTX Ventures and Jump Crypto.
Two months later, Binance Labs made a strategic investment of an undisclosed amount in Aptos, bringing its valuation to $4 billion in September. On Oct. 18, 2022, Aptos announced the mainnet launch, while the Aptos genesis occurred on Oct. 12, 2022.
Where To Buy Aptos (APT) (Best Aptos Exchange)
Aptos (APT) can be purchased on a variety of cryptocurrency exchanges, including but not limited to:
Liquidswap
Liquidswap is the safest AMM exchange for volatile and stable pairs on Aptos. Built by Aptos backed Pontem, it has feature parity with both Uniswap and Curve using various bonding curves to enable liquidity providers and traders to swap assets. Liquidswap is audited by Ottersec, Halborn and Zellic. Token economic audit coming soon.
Liquidswap is a decentralized exchange (DEX) built on the Binance Smart Chain (BSC) that allows users to trade cryptocurrencies without the need for intermediaries. It is designed to provide a fast and efficient trading experience, with low fees and high liquidity.
The platform supports a wide range of cryptocurrencies, including popular tokens such as Binance Coin (BNB), Ethereum (ETH), and Bitcoin (BTC), as well as smaller cap tokens and new projects.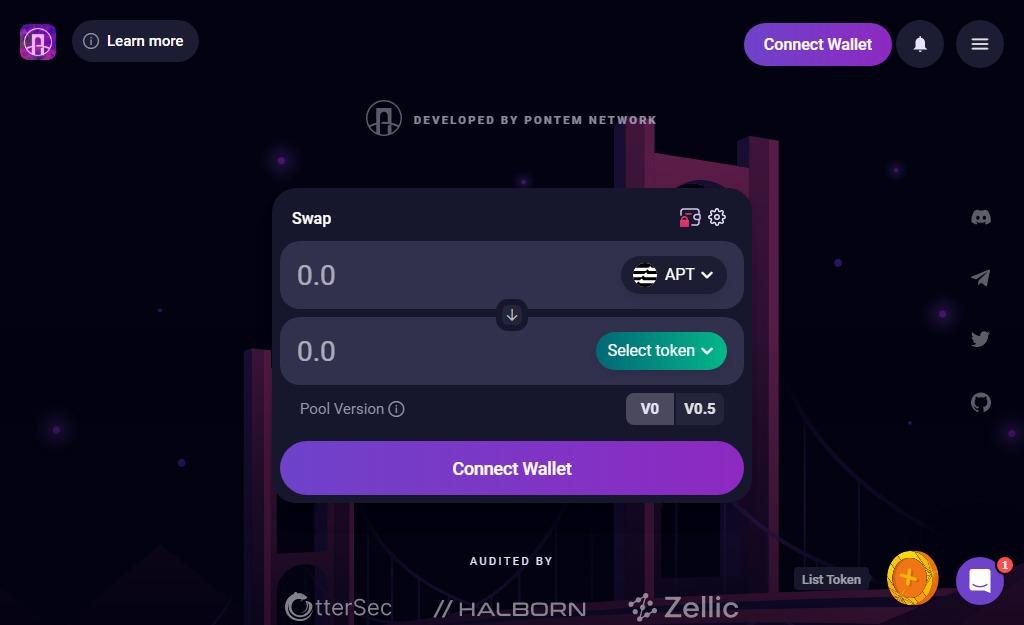 One of the key features of Liquidswap is its use of Automated Market Making (AMM) algorithms to determine the price of tokens. This system allows for continuous liquidity provision, meaning that users can always trade their tokens without having to worry about finding a counterparty.
Users can also participate in liquidity provision by adding tokens to liquidity pools. This not only helps to increase liquidity on the platform but also earns users a share of the trading fees generated by the pool.
Overall, Liquidswap is a popular DEX on the Binance Smart Chain, offering a range of features that make it a viable alternative to centralized exchanges for traders looking for a decentralized trading experience.
Gate.io
Gate.io is a centralized cryptocurrency exchange where users can find a large number of crypto coins and tokens to trade. The platform supports over 1400 cryptocurrencies with over 2500 trading pairs. The project occupies one of the leading positions in terms of trading volume (more than 12 billion dollars in trading volume daily) and supports spot and margin trading. It also expanded services to other markets, including options, futures, and derivatives for investors.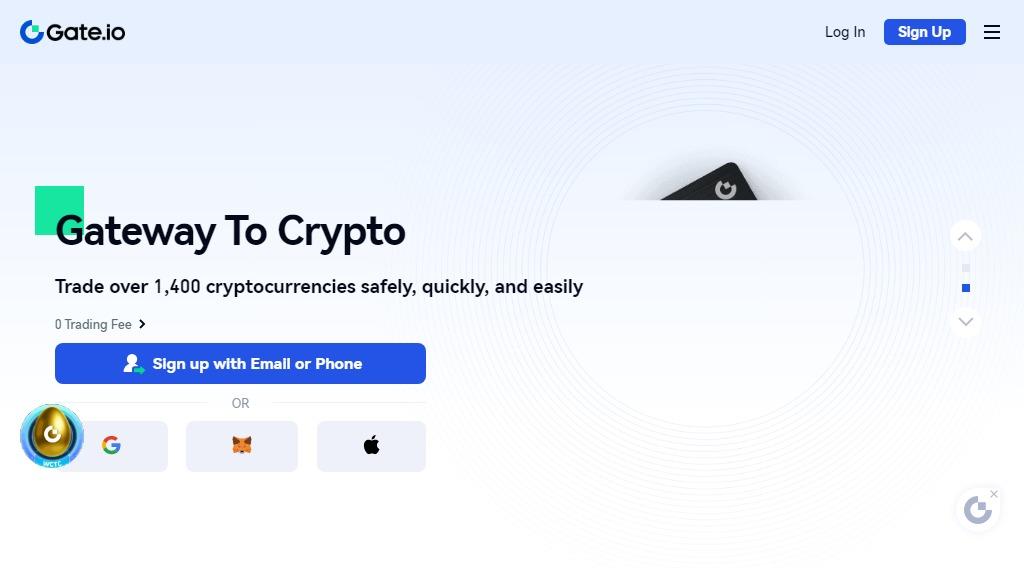 Launched in 2013, the platform claims to be "steady and reliable," offering a user-friendly platform with 24/7 customer support and a robust mobile app. However, the exchange is not highly regulated, and does not offer the option to withdraw fiat. In order to withdraw funds from accounts or deposit cryptocurrencies, users go through a mandatory KYC or "Know Your Customer" process.
Poloniex
Poloniex is a global crypto centralized exchange (CEX) platform backed by Justin Sun, founder of Tron. The exchange provides the following products: spot trading and margin trading, futures trading and perpetual swaps, limit orders, real-time order books, a convenient lending system (P2P lending), crypto staking and a trading terminal.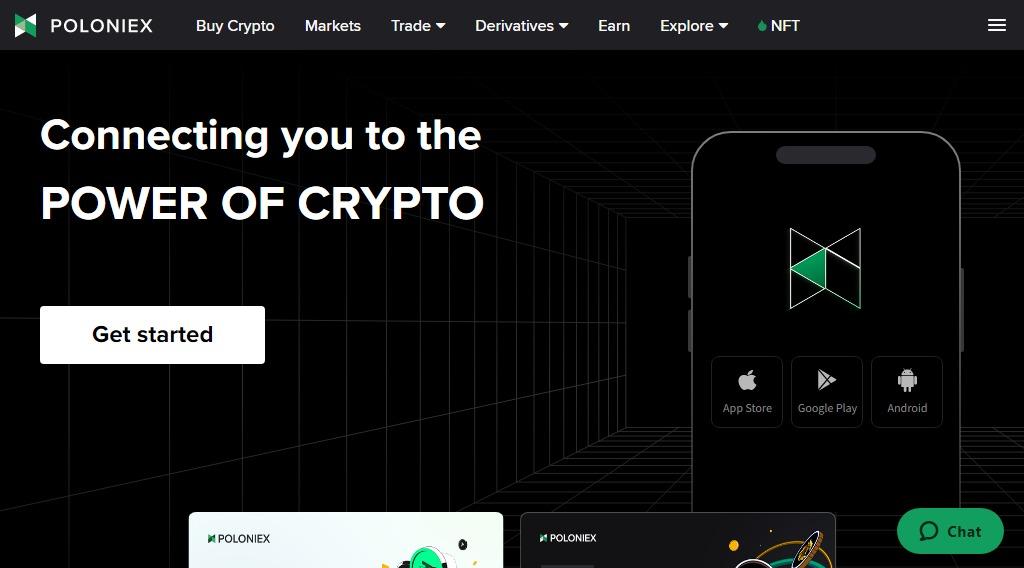 The exchange lists over 350 cryptocurrencies and tokens, which can be purchased with a bank account, credit or debit card, and ApplePay. The exchange has an insurance fund and its own crypto community — Poloniex Learn, where guides, educational materials and relevant industry news are available.
Kraken
Kraken is a US-based cryptocurrency exchange where users can buy, sell and trade various assets with relatively low commissions. Clients can also earn rewards through coin staking. The exchange has a leading level euro volume and liquidity and allows users to trade over 100 crypto assets and 7 fiat currencies, including USD, CAD, EUR, GBP, JPY, CHF and AUD, on-the-go with a web platform and mobile apps.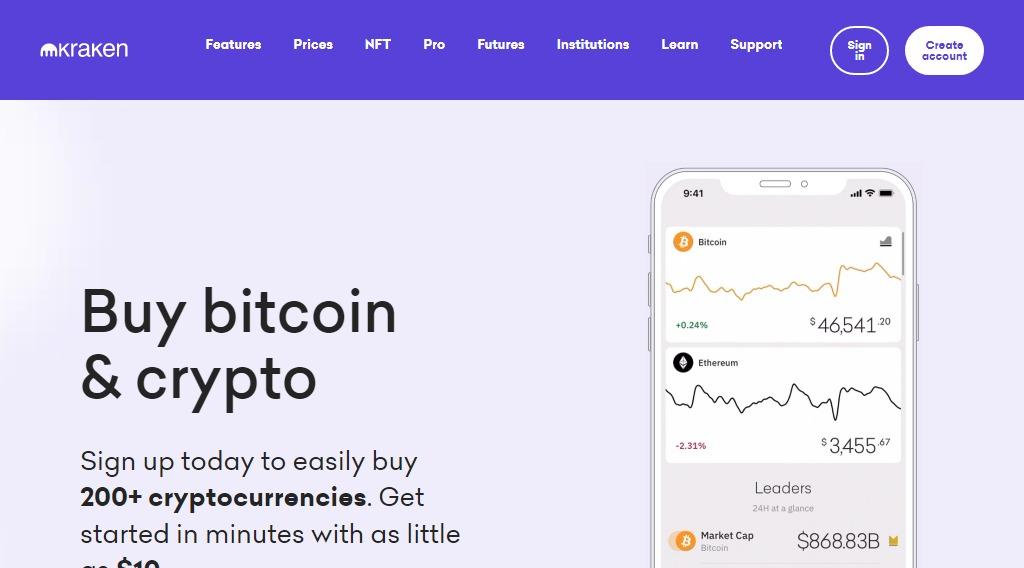 Founded in 2011, it was one of the first few crypto exchanges offering spot trading, derivatives and index products. Today, the company offers numerous products and services, including but not limited to: spot trading, margin trading, futures, indices, stakings, OTC and an upcoming non-fungible token (NFT) marketplace. The exchange serves over 8 million traders and institutional clients, and is backed by Digital Currency Group, Blockchain Capital, Tribe Capital, Hummingbird Ventures and more.
Binance
Binance is the world's largest crypto exchange by trading volume, with $76 billion daily trading volume on Binance exchange as of August 2022, and 90 million customers worldwide. The platform has established itself as a trusted member of the crypto space, where users can buy, sell and store their digital assets, as well as access over 350 cryptocurrencies listed and thousands of trading pairs. The Binance ecosystem now comprises of Binance Exchange, Labs, Launchpad, Info, Academy, Research, Trust Wallet, Charity, NFT and more.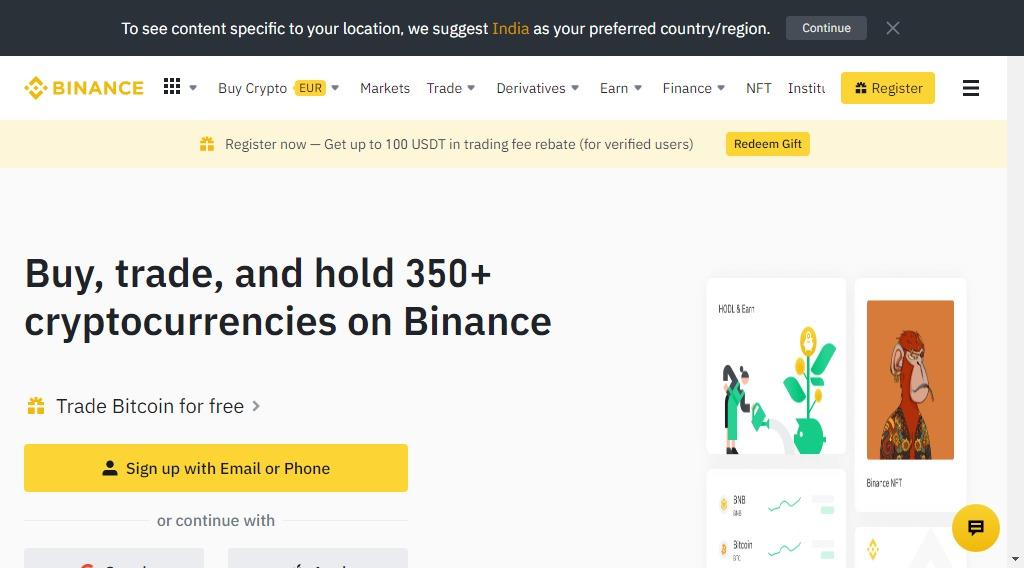 The platform is user-friendly and one of the cheapest with a huge selection of transaction types and an advanced set of trading tools for experienced investors. It charges based on a tiered system, from regular users to VIP 9. For regular users, a 0.10% maker taker fee is charged for spot trading. In July 2022, Binance announced zero-fee trading for BTC spot trading pairs, and in August for ETH/BUSD pair.
How to Buy Aptos 
Aptos is a privately held company, and as such, its shares are not publicly traded on any stock exchange. Therefore, it is not possible for an individual investor to buy Aptos shares directly.
If you are interested in investing in Aptos, you may want to research if there are any investment funds or private equity firms that have invested in the company. These investment firms may allow you to invest in the company indirectly through their funds.
Alternatively, if you are interested in buying Aptos software for your business, you can visit their website and explore the various products and solutions they offer. You can also contact their sales team to request a demo and pricing information.
Aptos Good For Investment Or Not ?
Aptos is a relatively new and small project and it's not widely traded on many exchanges, which can make it more risky and volatile than more established cryptocurrencies. Additionally, it is important to consider the overall market conditions and the potential regulatory changes that could affect the value of Conflux and other cryptocurrencies.
Aptos Wallets
Aptos (APT) is an ERC-20 token, which means it is stored on the Ethereum blockchain. Therefore, any wallet that supports Ethereum can be used to store APT. Here are some wallet options:
Ledger Nano S/X: The Ledger hardware wallets are a popular option for securely storing cryptocurrencies, including APT. The wallets use a secure chip to protect your private keys, and they support multiple cryptocurrencies, including APT.
Trezor: Trezor is another hardware wallet that supports Ethereum and APT. Like the Ledger wallets, Trezor uses a secure chip to protect your private keys and offers a user-friendly interface.
MyEtherWallet: MyEtherWallet (MEW) is a popular web-based wallet that allows you to store, send, and receive Ethereum and ERC-20 tokens, including APT. MEW also allows you to access your wallet using a hardware wallet for added security.
Trust Wallet: Trust Wallet is a mobile wallet that supports Ethereum and ERC-20 tokens, including APT. It offers a simple interface and allows you to store multiple cryptocurrencies in one place.
MetaMask: MetaMask is a browser extension wallet that allows you to interact with Ethereum dApps and store ERC-20 tokens, including APT. It offers a convenient way to manage your Ethereum assets directly from your browser.
When selecting a wallet, it's important to choose a reputable provider with a strong security track record. Additionally, be sure to follow best practices for securing your wallet, such as using a strong password and enabling two-factor authentication.
Please Note
Cryptocurrency trading carries a high level of risk and may not be suitable for all investors. Before deciding to trade digital assets you should carefully consider your investment objectives, level of experience and risk appetite. The possibility exists that you could sustain a loss of some or all of your initial investment and, therefore, you should not invest money that you cannot afford to lose. You should be aware of all the risks associated with digital asset trading and seek advice from an independent financial advisor if you have any doubts.
Aptos Faq
What is Aptos Labs?
Aptos Labs is a technology innovation hub within Aptos that explores and develops new technologies and solutions to help retailers and brands transform their businesses.
What kind of solutions does Aptos Labs develop?
Aptos Labs focuses on developing cutting-edge technologies and solutions that can help retailers and brands drive innovation and improve customer engagement. Some of the solutions they have developed include artificial intelligence and machine learning tools, augmented reality experiences, and advanced analytics and data visualization.
How does Aptos Labs work with retailers and brands?
Aptos Labs works closely with Aptos customers to understand their business challenges and identify opportunities for innovation. They collaborate with retailers and brands to co-create and test new solutions, and help to implement and scale those solutions across their organizations.
How can I store Maker (MKR)?
Aptos Labs has a dedicated team of technology experts and researchers who stay up-to-date on the latest industry trends and emerging technologies. They also collaborate with a network of external partners and thought leaders to stay at the forefront of innovation in the retail industry.