How To Buy Bitcoin On eToro: In this article we guide you step by step guide to buy bitcoin On eToro.Read our complete article about this
eToro is an excellent site to take into consideration if you're trying to invest in Bitcoin. It is not only simple to use, but it also provides you with a selection of cryptocurrencies, including Bitcoin. In this post, we'll walk you through the process of How To Buy Bitcoin On eToro and offer some advice on how to make the most of your investment.
What Is eToro?
With its distinctive features, eToro, a well-known Israeli platform founded in 2007, has attracted traders from all over the world. It is a center for trading equities, ETFs, and cryptocurrencies.
One such feature is the CopyTrading tool, which enables users to automatically mimic the trades of experienced traders. As a social trading platform, eToro promotes a cooperative atmosphere where traders can share knowledge, discuss market tactics, and observe the actions of professional traders in real time.
Furthermore, eToro offers both inexperienced and seasoned traders instructional tools. For instance, they provide a paper trading account that allows you to practice investing $100,000 in fictitious money in actual market circumstances.
How To Buy Bitcoin On eToro- Step-by-step guide
Step 1: Create an eToro Account
Creating an account on eToro is the first step in purchasing Bitcoin there. You may accomplish this by using the "Join Now" button on the eToro website. Following that, you will be prompted to enter some basic data, like your name, phone number, and email address. Additionally, you must come up with a username and password.
You must confirm your identity after creating your account. A government-issued ID and a proof of address must be uploaded in order to do this. This action is required to meet eToro's regulatory requirements and protect your account.
Step 2: Add Funds to Your Account
You'll need to deposit money into your account when it has been validated. eToro accepts a number of payment options, including bank transfers, credit/debit cards, and e-wallets like PayPal and Skrill. To finish the purchase, pick the approach that is most convenient for you and follow the directions.
It should be noted that depending on the payment option you use, eToro charges a little fee for deposits. For instance, bank transfers are cost-free, whereas credit/debit card deposits have a 0.5% fee.
Step 3: Navigate to the Bitcoin Page
You may access the Bitcoin page once you've added money to your account. To achieve this, pick "Crypto" from the dropdown menu after clicking the "Trade Markets" button on the left side of the screen. From there, you may choose Bitcoin to view its performance and current price.
Step 4: Buy Bitcoin
By clicking the "Buy" button after you've arrived at the Bitcoin website, you may purchase Bitcoin. This will open a window where you can enter the quantity of Bitcoin you wish to purchase and the desired purchase price. To reduce possible losses or lock in winnings, you can also decide to create a stop loss or take a profit order.
It's crucial to remember that eToro applies a spread, or the price difference between the purchase and sell price, to every deal. Depending on the state of the market, this gap can change, but for Bitcoin, it normally hovers around 0.75%.
Step 5: Monitor Your Investment
After purchasing Bitcoin, it's critical to keep an eye on its performance and alter your investment as necessary. Real-time price charts, market news and analysis, as well as a social trading network where you can follow and mimic the moves of great traders, are just a few of the resources that eToro offers to assist you in doing this.
In order to keep track of market changes, you can also set up price alerts to warn you when Bitcoin reaches a specific price level.
Tips for Investing in Bitcoin on eToro
Now that you know how to buy Bitcoin on eToro, here are some tips to help you get the most out of your investment:
Start small: Bitcoin's price is a very erratic and unstable asset. It's crucial to start small and progressively enhance your position as you develop knowledge and self-assurance.
Diversify your portfolio: Even though Bitcoin might be a fantastic investment, you should diversify your holdings to reduce risk. Ethereum, Litecoin, and Ripple are just a few of the additional cryptocurrencies that eToro provides that you might want to add to your portfolio.
Stay informed: Follow the most recent market news and developments for cryptocurrencies. Market news and analysis are available on eToro, which may keep you informed and help you choose your investments more wisely.
Use risk management tools: Stop loss and take profit orders are only two of the risk management tools that eToro provides to help you limit possible losses and secure winnings.
Consider copy trading: Consider copy trading if you're new to investing or don't have the time to study and analyse the market. You may follow and mimic the trades of successful traders on eToro's social trading network, which can improve your investing performance.
Why Choose Etoro To Buy Bitcoin?
Because of its user-friendly layout and social trading capabilities, eToro can be appealing to certain investors. Users of eToro have the option to follow and imitate the trades of other profitable traders, which may be useful for individuals who are inexperienced or new to trading.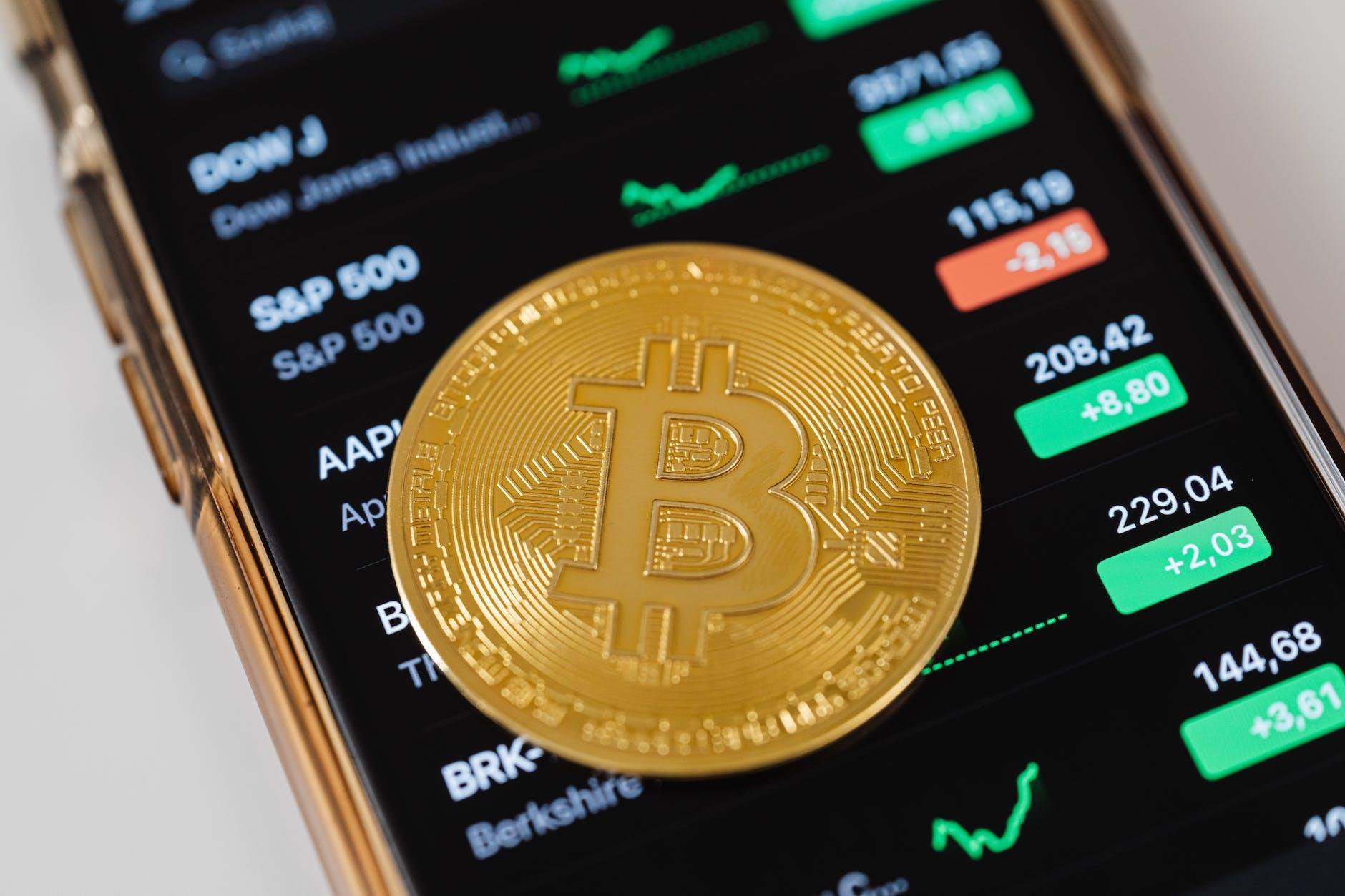 Additionally, eToro provides a variety of instructional tools, such as webinars, videos, and market analyses, that may aid users in making wise financial choices. Additionally, the site has a simulated trading option that enables users to test out trading with fake money before using real money.
Is Etoto Secure To Buy Bitcoin?
A trusted and well-known site, eToro offers customers a safe and dependable way to purchase and trade Bitcoin and other cryptocurrencies. eToro is subject to regulation in many different countries, and it has put in place a number of security measures to safeguard the money and personal data of its users.
For instance, eToro employs SSL encryption to safeguard the data of its users and keeps the majority of user cash in cold storage, which keeps them offline and out of reach of prospective hackers. Additionally, eToro is regularly audited and checked for compliance, assisting in ensuring that it upholds the greatest standards of security and legal compliance.
How To Buy Bitcoin On eToro Pros & Cons
Here are some pros and cons to take care of when using eToro to buy Bitcoin:
Pros:
Security: As a licensed platform, eToro employs industry-standard security measures to safeguard the money and personal data of its users.
Usefulness: The eToro platform is simple to use and navigate, making it an excellent choice for novices.
Availability: eToro accepts a variety of payment options and is accessible in many different nations.
Social trading: The "CopyTrader" function on the eToro platform enables users to imitate the trades of other successful users.
Cons:
Fees: For buying and selling Bitcoin, eToro levies fees that might be more expensive than those of certain other sites.
Little Control : You have little control over your money because the eToro site does not permit users to withdraw their Bitcoin to an external wallet.
Volatility: The price of bitcoin has the potential to be erratic, which means that the value of your investment may change drastically.
Limited cryptocurrency selection: eToro only provides a small number of cryptocurrencies, making it unsuitable for investors wishing to diversify their holdings.
How To Buy Bitcoin On eToro Conclusions
Finally, purchasing Bitcoin on eToro is an easy and simple process. You may start investing in Bitcoin and other cryptocurrencies with confidence by following the instructions offered in this tutorial and making use of the advice we've provided. But it's crucial to keep in mind that investing in cryptocurrencies entails risk, so you should only do so with money you can afford to lose.
We hope you like our How To Buy Bitcoin On eToro. We hope you enjoyed our article
How To Buy Bitcoin On eToro FAQ
Can I store my Bitcoin on eToro?
eToro operates as a custodial platform, meaning that when you purchase Bitcoin on it, it is held in your eToro wallet – unlike non-custodial wallets where private keys remain under full control of their owner, eToro manages and secures them on your behalf.
Can I sell my Bitcoin on eToro?
Yes, selling Bitcoin on eToro is possible. To do so, navigate to the Bitcoin trading page and click "Sell" or "Close Trade" as you would with buying.
Are there any fees associated with buying Bitcoin on eToro?
Yes, eToro charges fees for trading activities such as spreads, overnight fees, withdrawal fees and currency conversion fees. It's essential that users review and understand eToro's fee structure prior to engaging in any transactions with this platform.
Can I buy fractional amounts of Bitcoin on eToro?
Yes, eToro allows you to buy fractional amounts of Bitcoin. You can specify the exact amount you want to purchase, even if it is less than a whole Bitcoin.