How to Rent Guide: In this comprehensive guide, we will walk you through the steps of the How to Rent Guide, providing you with valuable insights and practical tips along the way.
Understanding the Rental Market in the UK ( How to Rent Guide )
Types of Rental Properties
When embarking on your rental journey, it's important to familiarize yourself with the types of rental properties available in the United Kingdom. These can range from apartments and houses to flats and studios. Consider factors such as size, location, and amenities to determine which type of property suits your requirements best.
Renting Laws and Regulations
Before beginning the rental process, it's essential that you understand the laws and regulations governing renting in the UK. Familiarize yourself with key aspects like tenancy agreements, rent control policies, and tenant rights in order to navigate this aspect more confidently. This knowledge will equip you as a renter as well as help navigate the rental landscape more successfully.
Determining Your Rental Requirements
Establishing Your Budget
Begin by setting a realistic budget for your rental property. Remember to include not only rent but also costs such as utilities, council tax and insurance premiums in this plan so that you can comfortably afford your desired home without endangering your finances.
Identifying Your Ideal Location
Consider which location best matches your lifestyle and needs, including proximity to work or educational institutions, public transit access, amenities like shops and parks as well as overall atmosphere of the neighborhood. Do your research to find one that aligns with your preferences.
Deciding on Property Type and Size
Determine the size and type of property that best meets your living arrangements. If you are a student, renting out a shared house or apartment might be best suited to your living arrangements; while for families it might be more appropriate to opt for something with multiple bedrooms and an outdoor garden space. Take into consideration both current and future needs when making this decision.
Finding Rental Properties
Online Property Portals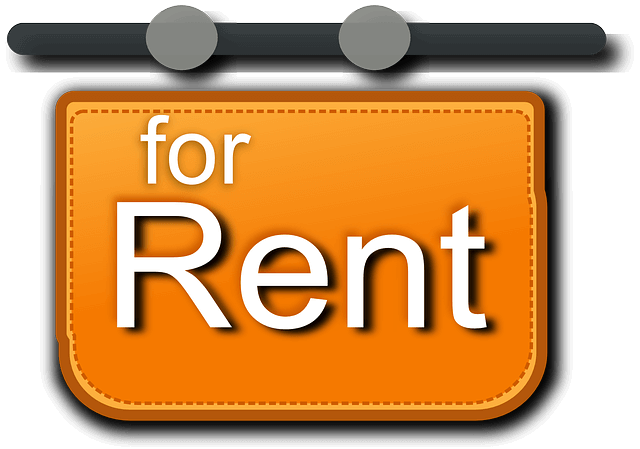 Rightmove, Zoopla and OnTheMarket provide excellent online property portals for locating rental properties. Utilize their search filters to narrow down options based on location, price range and property type – and check these portals regularly as new listings may have been posted regularly!
Estate Agents
Engaging estate agents is an efficient way to find rental properties not listed online. Reach out to local agents with your requirements, and they will match you up with properties in your desired location.
Local Classifieds and Noticeboards
Don't overlook traditional methods for finding rental properties. Check local classified ads in newspapers or community noticeboards as some landlords may advertise their rentals through these means. Furthermore, word-of-mouth recommendations from friends, colleagues, or neighbors could lead to unexpected gems!
Viewing Potential Properties
Preparing for Property Viewings
Before attending property viewings, make a checklist of essential features and questions to ask. Take a notepad and camera to document each property. Dress comfortably and arrive on time. Pay attention to details and trust your instincts during the viewing process.
Questions to Ask During Viewings
As you tour a property, be sure to ask pertinent questions such as the length of tenancy, monthly rent amount, deposit amount, amenities included and any specific rules or restrictions that might exist.
Furthermore, inquire into maintenance responsibilities as well as repairs or renovation plans so you can make an informed decision. This information will enable you to make a more informed choice.
Evaluating Property Condition
Carefully assess the condition of any property being shown. Look out for signs of wear-and-tear, dampness, or structural problems; test appliances, heating systems, and plumbing; take note of any damages or repairs needed before moving in; note any repairs required prior to moving in.
How to Rent Guide: Understanding Rental Agreements
Tenancy Agreements
Once you have found an ideal rental property, the next step will be signing a tenancy agreement. This legally-binding document outlines all terms and conditions pertaining to your tenancy including payment schedules, duration, and rights and responsibilities of both parties involved. Before signing, read through it thoroughly for any confusing clauses or unknowable terms before seeking clarification before signing.
Rent and Deposit
Discuss rent payment details with your landlord or letting agent. Be clear on payment frequency, method and due dates. In addition, typically security deposits must be provided as protection against damages or unpaid rent; make sure you understand its amount, protection scheme and return process.
Rights and Responsibilities
Acquaint yourself with your rights and responsibilities as a tenant, such as paying rent on time, keeping the property clean and in reasonable condition, respecting both neighbors and landlord, timely repairs being conducted by them and abiding by health and safety regulations.
Negotiating and Securing a Rental
Negotiating Rental Terms
Negotiations regarding rental terms is sometimes possible; factors like lease duration, rent amount and the inclusion or exclusion of furnishings or utilities could all be up for discussion. Be prepared to approach negotiations in a polite manner while offering compromise to reach an agreeable solution for both parties involved.
Reference Checks and Documentation
Landlords or letting agents may conduct reference checks to assess your suitability as a tenant. Be ready with identification documents, proof of income or employment documentation, and rental references ready so the application process goes quickly. Keeping all these documents available will speed up the application process significantly.
Signing the Tenancy Agreement
Once negotiations and reference checks have been concluded, you can sign the tenancy agreement. Carefully read over it to make sure all agreed-upon terms are accurately represented before seeking legal advice as needed to protect your rights as a tenant.
How to Rent Guide:Moving In and Settling
Inventory and Condition Report
Before moving in, conduct an inventory and condition report of your new home. Document the state of furniture, appliances, fixtures, photographs or videos taken as evidence – this will serve as a valuable reference at the end of tenancy to ensure equitable compensation of damages or disputes.
Setting Up Utilities and Services
Contact utility providers in advance to establish accounts for gas, electricity, water and any other essential services you require for the move-in date and a smooth transition of services. Don't forget internet and TV services too if desired!
Tenant Insurance
Consider getting tenant insurance to safeguard your belongings from theft, damage, or accidents. Tenant insurance provides peace of mind and may help cover the costs associated with replacing valuable items under unexpected circumstances. Shop around to find an insurance provider with adequate coverage to meet your needs.
During Your Tenancy
Communicating with the Landlord or Agent
Communication with your landlord or letting agent is key throughout your tenancy. Report any maintenance issues promptly, and follow any procedures outlined in your tenancy agreement. Staying open and clear helps resolve problems quickly while creating and maintaining positive landlord-tenant relationships.
Maintenance and Repairs
Landlords must ensure that the property remains habitable. If any maintenance or repair issues arise, contact your landlord or letting agent immediately and be specific in describing them, providing photographic or video evidence where relevant.
Work together with them or their maintenance team to schedule repairs as soon as possible while keeping an accurate log of communications and actions taken.
Renewing or Ending the Tenancy
If you wish to renew your tenancy, discuss it with your landlord or letting agent as early as possible before its expiration date. They may provide a renewal agreement. Should you wish to terminate it instead, review your contract terms and notice period accordingly; give appropriate notice as required.
How to Rent Guide:Moving Out
How to Rent Guide:Giving Notice
As soon as you are ready to vacate, make sure you provide your landlord with the notice required by their tenancy agreement. Follow their guidelines and send a written notice that includes both your planned move-out date and new address in case they need any correspondence or have anything related to returning deposits.
End of Tenancy Cleaning
Before leaving a rental property, ensure it is cleaned meticulously to bring back its condition as when you first moved in. Clean all rooms, appliances, floors and surfaces thoroughly while paying special attention to areas requiring special care such as carpets, bathrooms or the kitchen – this will increase your chance of receiving back your deposit in full.
Final Inspection and Deposit Return
Arrange a final inspection with your landlord or letting agent to assess the property's condition, using your inventory and condition report as a guideline. Discuss any discrepancies or damages discovered during this final walk-through inspection and address them accordingly. If everything looks satisfactory, inquire about returning your deposit with its associated procedures – be sure to include your new address for this refund!
How to Rent Guide Conclusion
Renting property in the United Kingdom involves numerous steps and considerations. By following this comprehensive guide, you are equipped with valuable knowledge that can assist in every stage of the rental process.
Be sure to research the rental market, determine your requirements, evaluate properties carefully, understand rental agreements fully and maintain effective communication with your landlord for a successful and rewarding rental experience in Britain. With careful preparation and consideration given to detail, a successful and fulfilling rental experience awaits you in Britain.
We hope you like how to rent guide article. if you enjoyed than please share this article with your friends 7 family .