About Neteller.com
Neteller.com is an excellent payment processor that works like a virtual wallet. One of its advantages is that it offers a credit card as well as a debit card, which allows you to make purchases, transfers, payments, etc., in physical in many countries. Neteller is an excellent payment processor that works like a virtual wallet.
One of its advantages is that it offers a credit card as well as a debit card, which allows you to make purchases, transfers, payments, etc., in physical in many countries. Another important factor is the security of your registration since, at the moment of creating an account, they ask for valid tax documents from each country to authenticate the real data of the user. In this way it offers better security to the client.
Basic Information Of Neteller.com
Basic
Details
Product Name
Neteller.com
Price
2.99% per transaction
Monthly Account Fee
Free
Payment Option
Instant Payment,
Skrill, Money Transfer, Merchant Sites, Member Wire, Bank Transfer
Account Available
Individual Account , Business Account
Account Security
Two-Factor Authentication , Full SSL Supported Transfer
Support
Live Chat Option & Ticket System Support Available
Support
24/7
Official Website
Click Here To Visit Neteller
Fees
Neteller.com offers low-cost options that let you move your money without breaking the bank.
Upload options
With a wide variety of options for funding your account, there's always an option that's right for you.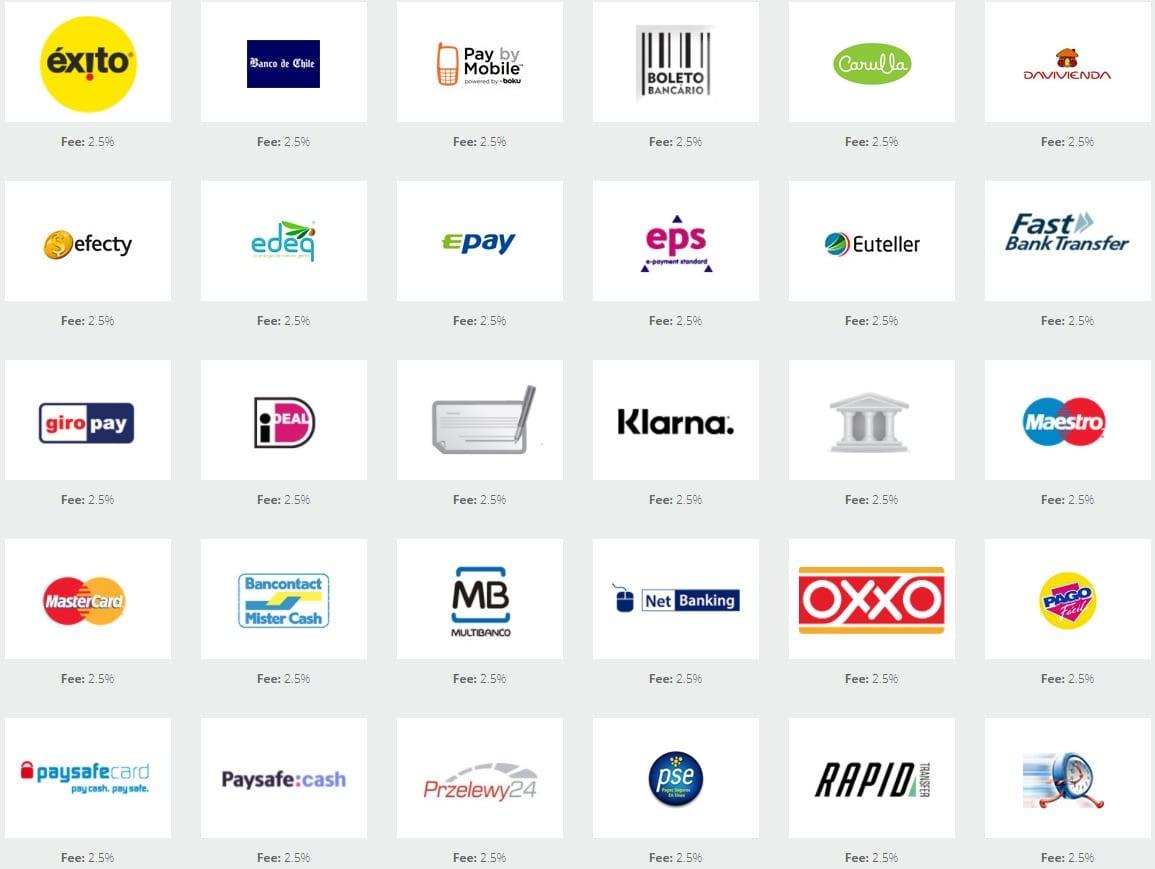 Money Transfer
Neteller.com money transfer service lets you send money around the world instantly, and to whomever you like – even if they don't have a NETELLER Account. Money transfer fee for all customers: PRICE: 2.99% per transaction
NETELLER VIPs will still be able to send money for free. You will see the applicable fee before you complete your transaction.
Foreign exchange
NETELLER transactions
For all transactions involving currency conversion, NETELLER adds 4.49% to the average daily interbank market rate published by a third-party foreign currency data provider. NETELLER retains this amount as a foreign exchange processing fee to protect against exchange rate fluctuations.
Lower exchange rates for VIP members
VIP members pay as little as 1% in foreign exchange fees. For more information, take a look at a summary of all the VIP benefits on our VIP Page.
Stay active
Keep using your Neteller.com Account and you will never be charged an administrative fee! Your NETELLER Account is free for personal use as long as you login or make a transaction at least every 12 months. If you don't do this, a monthly service fee of USD 5.00 (or equivalent) will be deducted monthly from the available funds in your Account.
Administration Fees
In accordance with the NETELLER Account Terms of Use
Fee for provision of inaccurate or untruthful information or lack of cooperation (s. 4.1.3)
Up to USD 150
Fee for reversal of incorrect transaction (s. 6.5.13)
Up to USD 25 per reversal attempt
Chargeback fee (s. 10)
GBP 25 per chargeback
Prohibited transaction fee (s. 14.6)
Up to USD 150 per transaction
Pay with confidence
NETELLER makes paying online easy – even where debit and credit cards may not work. Look for NETELLER on thousands of your favourite sites.
Spend your money on thousands of sites
Deposit money into your Neteller.com Account and it's ready to use wherever and whenever you want it. Credit card declined? No problem. They can help you with the alternative payment options.
Depositing to NETELLER
Wherever you live, NETELLER offers deposit options to suit your needs. Simply choose the option that's best for you and deposit funds to get started.
Withdrawing funds
Withdraw money directly to your bank account and access funds at thousands of ATMs around the world. Whatever your preference, we have the solution.
You're safe with us
Neteller.com is one of the most trusted online payment systems in the world. With the latest in anti-fraud tools and security features, we've got you covered 24/7.
They take your security seriously
Whether you are depositing with your credit card, a trusted bank account or using an alternative payment option, NETELLER keeps you safe.
Stay safe online
Keep your NETELLER Account secure
The security measures are designed to keep you safe online and off. But there are also precautions you should take with your account to protect your security. Use common sense whenever you can.
Upgrade your browser
Neteller.com you're not running the most up-to-date version of your web browser, you may be missing critical security patches and updates. You can get the latest version from the developer's homepage.
Review your transaction history
Check your transaction history regularly. If you suspect that someone has misused your account for a transaction, immediately change your password and contact NETELLER Customer Support.
Protect your computer
It doesn't matter how diligent you are online if your hardware is unsecure. Make sure your computer uses precautions like antivirus software and firewalls to prevent intruders from getting into your network or computer. Never open executable files from unfamiliar sources.
Keep secrets
Never share your account information with anyone. Nobody needs to know your Account ID, Secure ID or password but you.
Sign out of your account
When you're finished using your Neteller.com Account, don't close the browser window without signing out first. This will clear your browser's cache and protect you from anyone signing in as you.
Use strong passwords
Create a complex and unique password that is different from any other passwords you use. A strong password should be at least 8 characters long, won't contain your real name and should contain uppercase letters, lowercase letters, numerals and at least one special character (i.e. ` ~ ! @ # $ %).
Disclaimer:
Not All The Websites Which Listed In Top List Are 100% Safe To Use Or Investment. We Do Not Promote Any Of Those. Due Diligence Is Your Own Responsibility. You Should Never Make An Investment In An Online Program With Money You Aren't Prepared To Lose. Make Sure To Research The Website. So Please Take Care Of Your Investments. And Be On The Safe Site And Avoid Much Losing Online.