What Is Polkabridge?
Polkabridge is a decentralized cross-chain protocol designed to act as the primary bridge between Polkadot and other blockchains. It will also introduce supporting DeFi features, to complement the bridging services. It currently operates on the Ethereum blockchain and is planning to migrate to the Polkadot blockchain, in the near future.
Other chains support would be added in the future, as per the requirements. The PBR token is the native asset of the PolkaBridge Defi project. It exists primarily as a ERC-20 token on the Ethereum blockchain for now, but will be introduced on the Polkadot blockchain soon. It is required for:
Transactional activity on the network
As a staking collateral
For staking rewards
For participation in the Launchpad IDOs
Base asset for cross-chain swaps
For lending and prediction purposes\ PolkaBridge platform modules include:
PolkaBridge Farming – a unique deflationary farming, which doesn't rely on inflation to reward stakers, but rather takes parts of every transaction as a deposit for the staking rewards pools. A certain part of every transaction is burned too.
PolkaBridge Launchpad – an Initial Decentralized Offering (IDO) platform, designed to incubate promising projects and to allow PBR holders to participate in early stage investment opportunities
Quick Fact About Polkabridge
Who Are the Founders of PolkaBridge?
PolkaBridge is run by a largely anonymous team, which comes from different cultures and from multiple areas of expertise. However, most team members have worked in the blockchain and cryptocurrency industry for a long time.
PolkaBridge Features
With Polkabridge Defi Coins, you can swap tokens on DOT platform to tokens on other chains and vice versa. Users will be able to earn by adding liquidity, lending, farming and more other ways simply.
AMM
A cutting-edge AMM, which redistributes earnings to pools and capitalizes on user slippages.
Farming
Earn 90% of transaction fees by providing liquidity to liquidity pools.
Launchpad
Participate in IDOs of good and fundamentally strong projects.
Lending
Borrowing and depositing funds is made simple and easy.
Prediction
Polkabridge Defi Coins Participate in predicting the market and receive rewards for being correct.
Governance
Reserve tokens and participate in voting for the future projects.
How It Works
With PolkaBridge, you can swap tokens on DOT platform to tokens on other chains and vice versa. Users will be able to earn by adding liquidity, lending, farming and more other ways simply.
Swapping
Each swap action includes 2 transactions on 2 platforms of swapped tokens through pools.
Farming
90% shared for farmers (liquidity providers on our dApp).
10% burned
$PBR Token
Holding PBR tokens will help you in getting more rewards through liquidity pools, lending, farming etc.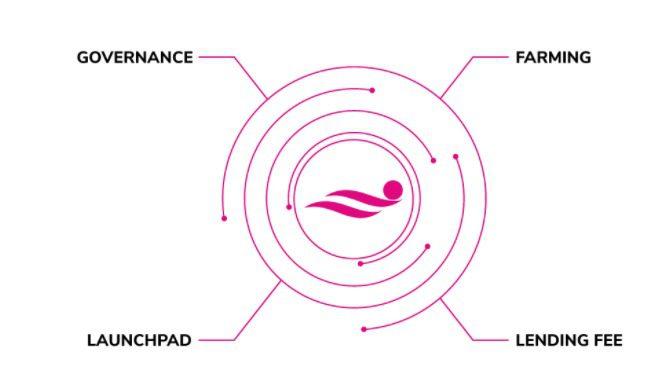 Farming Rewards
Earn farming rewards from trading fees on PolkaBridge.
 Lending Fee
Pay lending fees in PBR.
Fund Raising
Participate in IDOs of projects by holding PBR Tokens.
Where Can Buy PolkaBridge PBR Tokens?
PolkaBridge PBR tokens are traded on a number of centralized and decentralized exchanges. These include Uniswap v2, Bilaxy, Gate.io and Bilaxy. The team plans to list the tokens on other tier 1 exchanges. PBR tokens are traded against both USDT stablecoin and Ether (ETH) pairs.
Gate.io PBR/USDT Link\
Gate.io PBR/ETH Link\
MXC PBR/USDT Link\
Bilaxy PBR/ETH Link\
Uniswap v2 PBR/ETH Link
Frequently Asked Questions About Polkabridge
What Is Polkabridge?
Polkabridge is a general-purpose framework for building decentralized oracle networks that give your smart contract access to secure and reliable data inputs and outputs.
What Is Current Price Of Polkabridge?
Polkabridge Current Price Available At Our Marketcap Page . Check Live Price On Coinworldstory Marketcap Page .
What Is Max Supply Of Polkabridge ?
Max Supply Of Polkabridge Is 88,009,729 PBR