SummarAIze : In this article, we will cover a detailed review of SummarAIze . How does it work & What are its important features?
What is SummarAIze?
Creating high-quality content from podcasts or video content can be a challenging and time-consuming endeavor. However it offers a solution that simplifies this process and provides various types of content to support your marketing efforts. Whether you need content for social media posts, email newsletters, show notes, or blog articles, It's AI powered tools can generate relevant and engaging content quickly.
This platform goes beyond basic summarization by including timestamps, quotes, questions and answers, transcripts, and more, allowing you to repurpose and leverage your original content across multiple marketing channels, ultimately saving time and boosting the reach of your message.
SummarAIze Key Points
| Key | Point |
| --- | --- |
| Product Name | SummarAIze |
| Product Type | Ai |
| Free Trail | Yes Available Basic Version |
| Price Start From | $5/per 30 minutes |
| Deployment | SaaS/Web/Cloud Mobile – Android Mobile – iOS |
| Offline/Online Support | Online |
| Customer Type | Large Enterprises ,Medium Business ,Small Business |
| Official Website | Click Here To Visit |
SummarAIze Price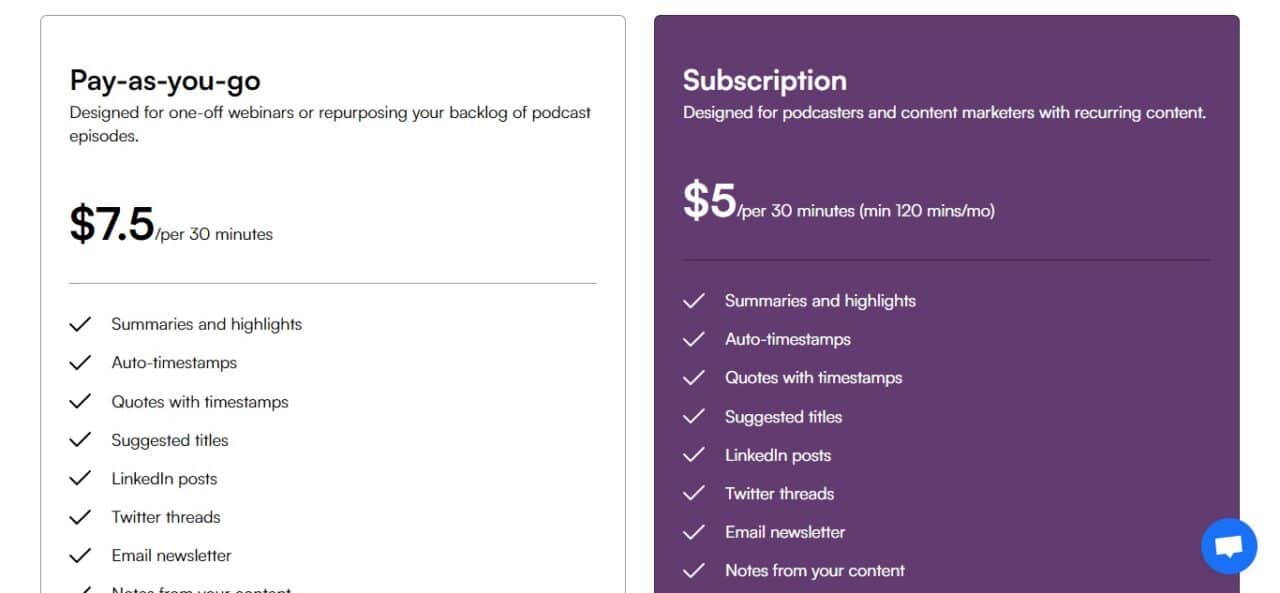 How to Sign Up SummarAIze
To sign up, follow these general steps:
Visit the Website: To reach the it's official website, search your browser for "SummarAIze."
Find the Sign-Up Option: When visiting a website's homepage, look for an "Sign Up," "Register," or "Get Started" button or link.
Provide Information: Typically, you will be asked for some personal details such as your name, email address and password. Fill out all required fields.
Agree to Terms: Before accepting, review and accept all terms of service, privacy policies or user agreements presented during sign-up.
Verify Your Email (if required): Some platforms will send a verification email in order to validate your address and complete signup process. When this occurs, click on the verification link in order to complete signup process and complete sign-up process.
Set Up Your Profile: After verification, you may be required to create your user profile by adding details like your profile picture or any personal data that could help define you as a unique individual.
Explore the Platform: Once signed in, you can begin exploring all of about whatever service you have registered for. You will discover its features and capabilities.
SummarAIze Key Features
Social media posts
Get multiple LinkedIn posts and Twitter threads from your content.
Email newsletters
Have email content ready as soon as you're ready to publish.
Summaries
Create show notes or blog articles with AI-generated summaries.
SummarAIze Pros & Cons
| Pros | Cons |
| --- | --- |
| AI-Powered Summarization Can Save Time And Effort:AI-powered summarization can dramatically cut the time and effort necessary to extract key information from lengthy texts, making it ideal for busy professionals and researchers. | Loss of Nuance: Automated summarization can miss certain subtle nuances and context that would otherwise be captured by human readers, leading to information loss. |
| Summarization tools offer efficiency. Users can quickly understand the key points of documents or articles with these concise summaries generated by summarization tools. | Quality Varying: Summaries can vary in quality; not all AI summarization tools provide equally accurate or coherent results. |
| Content Curation: It can assist with content curation by providing relevant summaries for newsletters, blogs and social media posts. | Automated summarization may produce inaccuracies that distort original content and misrepresent its meaning, which could prove damaging in certain contexts. |
| Consistency: AI-powered summarization tends to produce consistent results, always emphasizing core content. | It tends to focus on text processing and may not be ideal for summarizing multimedia content. |
| Scalability: Scalable media platforms offer businesses and publishers a powerful solution for managing large volumes of content, making it ideal for handling a high volume of publishing tasks. | Privacy Concerns: Depending on the service, uploading or processing sensitive material can sometimes raise issues related to privacy and security. |
SummarAIze Alternative
GPT-3 Models: OpenAI's GPT-3 models and their variants (such as GPT-4) can be used to generate text summaries for various content summarization applications, including OpenAI Reader.
SMMRY: SMMRY is a web-based tool that can synthesize long articles, papers or documents into concise yet readable summaries.
Brevity: Brevity is an AI-powered content summarization tool designed for business and professional use, helping users to easily generate executive summaries and short reports.
TextTeaser: TextTeaser is an open source summarization tool which offers automated, extractive summarization of articles and documents.
Quillbot: Quillbot is an AI-powered writing assistant that features a summarization feature to rewrite and simplify content for shorter, easier digestibility.
SummarAIze Conclusion
SummarAIze, AI-powered content summarization service, can be a valuable asset for those seeking to efficiently process and condense large volumes of text-based content. This platform offers the advantage of saving time and effort by generating concise summaries, making them an appealing choice for professionals, researchers, and content curators. While they provide a significant benefit in terms of efficiency, users should remain mindful of potential drawbacks, such as variations in summary quality and the potential loss of nuanced details.
Ultimately, the choice will depend on individual needs and preferences, as well as the specific use cases for which these tools are employed. To maximize the benefits of such services, users may want to explore multiple alternatives and consider user reviews and testing to find the most suitable solution for their summarization needs.
SummarAIze FAQ
What is SummarAIze, and how can it help with content creation?
SummarAIze is an artificial intelligence-powered content summarization tool designed to make content creation faster and simpler. By offering multiple content types across podcasts or video content sources, It makes creating high-quality material much simpler.
What types of content can I generate using SummarAIze?
SummarAIze allows you to easily generate diverse forms of content for multiple uses, from social media posts (such as LinkedIn updates and Twitter threads ) and email campaigns to creating summaries, show notes or blog articles repurposed content and even repurposing older pieces for multiple purposes.
How quickly can I have email content ready with SummarAIze?
SummarAIze provides the convenience of having email content ready as soon as you're ready to publish greatly streamlining email marketing efforts.
What additional features are included with SummarAIze's content generation?
SummarAIze goes beyond basic summarization by including timestamps, quotes, questions/answers/transcripts to create rich content for marketing or content creation purposes. These features enrich and extend its usefulness in various marketing or content production situations.
How accurate are the AI-generated summaries from SummarAIze?
SummarAIze excels at producing accurate AI-generated summaries. Leveraging cutting-edge natural language processing and AI algorithms, It creates concise yet coherent content summaries.
Can I customize the generated content to align with my brand's voice and style?

SummarAIze provides some level of customization, allowing users to tailor the generated content so that it reflects their brand voice and style. Furthermore, summaries may often be fine-tuned according to individual needs.
Is there a trial or demo available to test SummarAIze's capabilities?
Be sure to visit SummarAIze's website in order to see if they offer a free trial or demo, which can provide an ideal way of exploring their platform and evaluating whether it meets your requirements.