Best AI Tools for YouTube When it comes to optimizing and streamlining content creation on YouTube, AI tools have proved indispensable for content creators. TubeBuddy stands out among these tools by using artificial intelligence (AI) to provide comprehensive analytics, keyword research and A/B testing capabilities that enhance video performance. Furthermore, its tag suggestion feature powered by AI helps creators select relevant and trending keywords to maximize video visibility.
Vidiq is another invaluable AI-powered tool that offers creators valuable data regarding audience engagement and video optimization strategies. AI-powered transcription services such as Happy Scribe offer assistance in turning spoken content into text for enhanced video accessibility and SEO purposes.
Synthetic voice generators like Google WaveNet allow content creators to easily and quickly produce realistic voiceovers for their videos quickly, saving both time and effort. Together, these AI tools equip YouTube creators to refine their content, increase discoverability and engage their audiences more effectively.
What is Best AI Tools for YouTube?
AI tools for YouTube encompass a collection of technological applications that leverage artificial intelligence to augment various aspects of content production, optimization and management on the platform. These tools utilize cutting-edge algorithms and data-driven insights to provide creators with invaluable assistance for keyword research, video editing, closed captioning, audience analysis and content recommendation.
AI tools enable content creators to streamline their workflow, improve video discoverability and engage their audience more efficiently by automating tasks such as thumbnail generation, transcription and suggesting relevant video topics.
Additionally, AI tools facilitate data-driven decision-making by providing insight into audience behavior, performance metrics and trends within YouTube's ecosystem. As a result, these AI tools play a vital role in supporting creators as they navigate YouTube's competitive environment and strive to produce compelling and successful content.
Here Is List Of Best AI Tools for YouTube
1. VidIQ (Best AI Tools for YouTube)
VidIQ is an artificial intelligence-powered platform offering creators a selection of AI tools. These include ChatGPT-Powered YouTube Coach that unlocks personalized guidance with 24/7 help from VidIQ's 24/7 YouTube coach. This innovative feature combines VidIQ's extensive YouTube knowledge and the power of ChatGPT for tailored advice to creators ranging from content ideation to channel audits; serving as your virtual production team!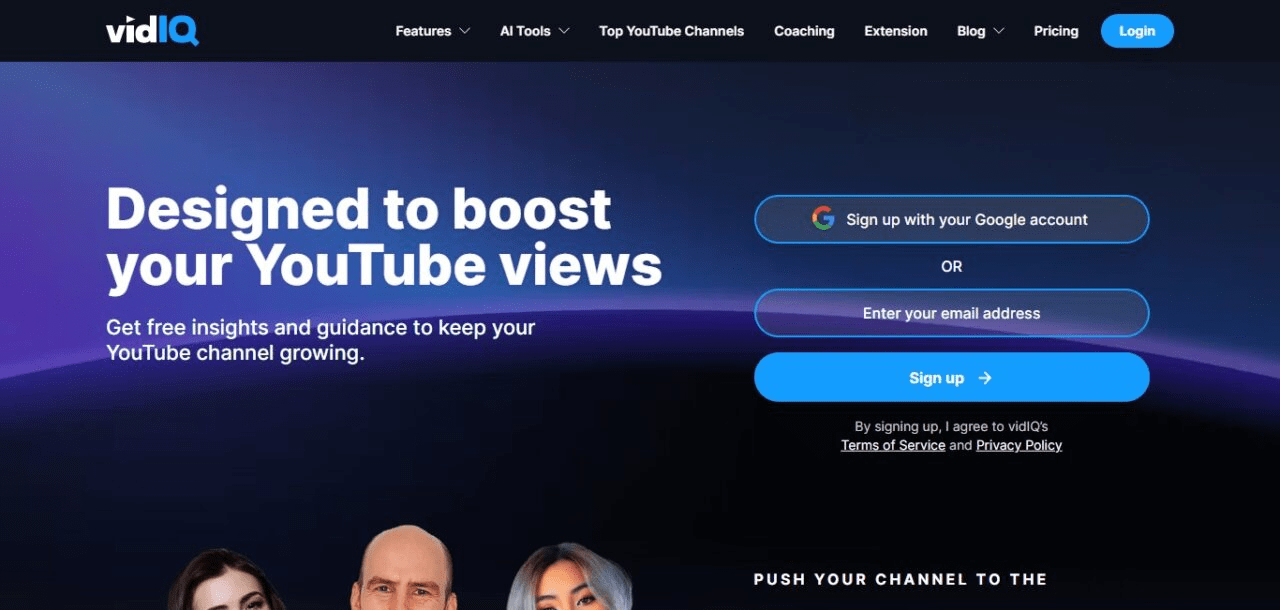 VidIQ also boasts an AI YouTube Video Title Generator that is capable of creating impactful titles that capture viewers using views prediction algorithms and YouTube best practices. Furthermore, the platform includes an AI YouTube Channel Name Generator to assist users in coming up with catchy name ideas for YouTube channels; additionally it stresses the significance of using strategic keywords within one's channel name, video title descriptions and descriptions in order to improve search engine ranking.
2. Explore AI
Explore AI is an artificial intelligence-powered search platform tailored specifically for YouTube videos. Explore AI is an innovative platform offering access to informative YouTube channels, podcasts and influential tech personalities.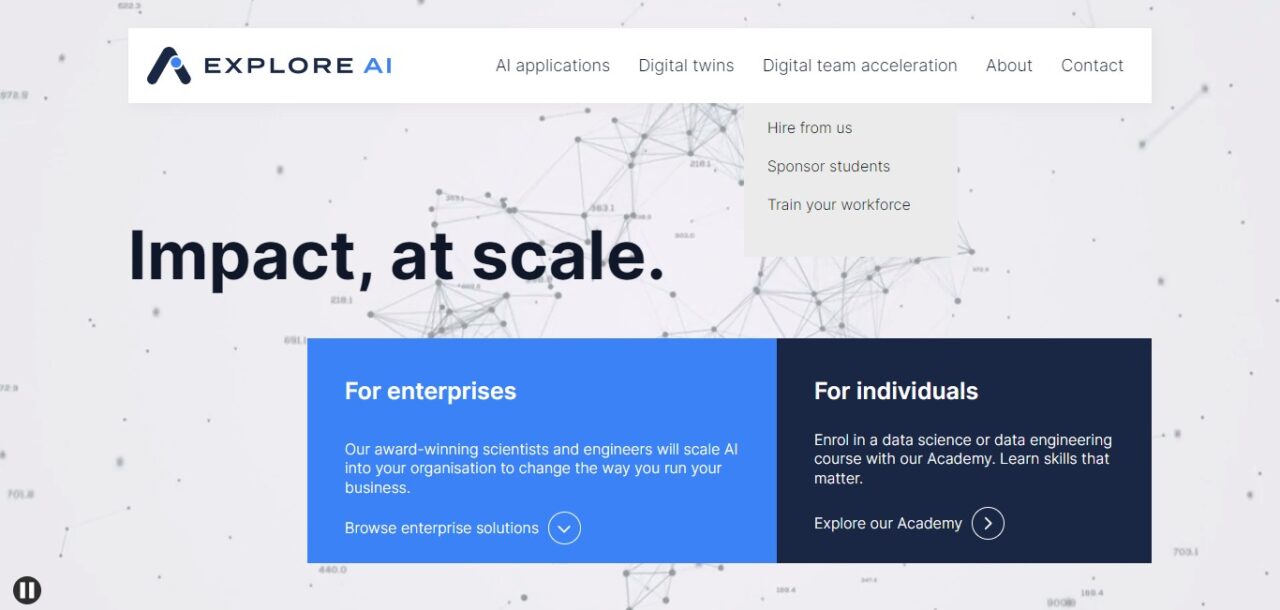 It aims to expand searchable content while its semantic search technology ensures accurate responses. Leveraging GPT-3 technology, Explore AI offers comprehensive summarizations, accurate timestamps and reliable transcripts for YouTube videos for enhanced accessibility and comprehension, meeting diverse informational needs.
3. Vidds (Best AI Tools for YouTube)
Vidds is an AI-powered video creation platform designed for content teams and individuals. Offering user-friendly AI video editing tools designed to streamline production while upholding quality standards.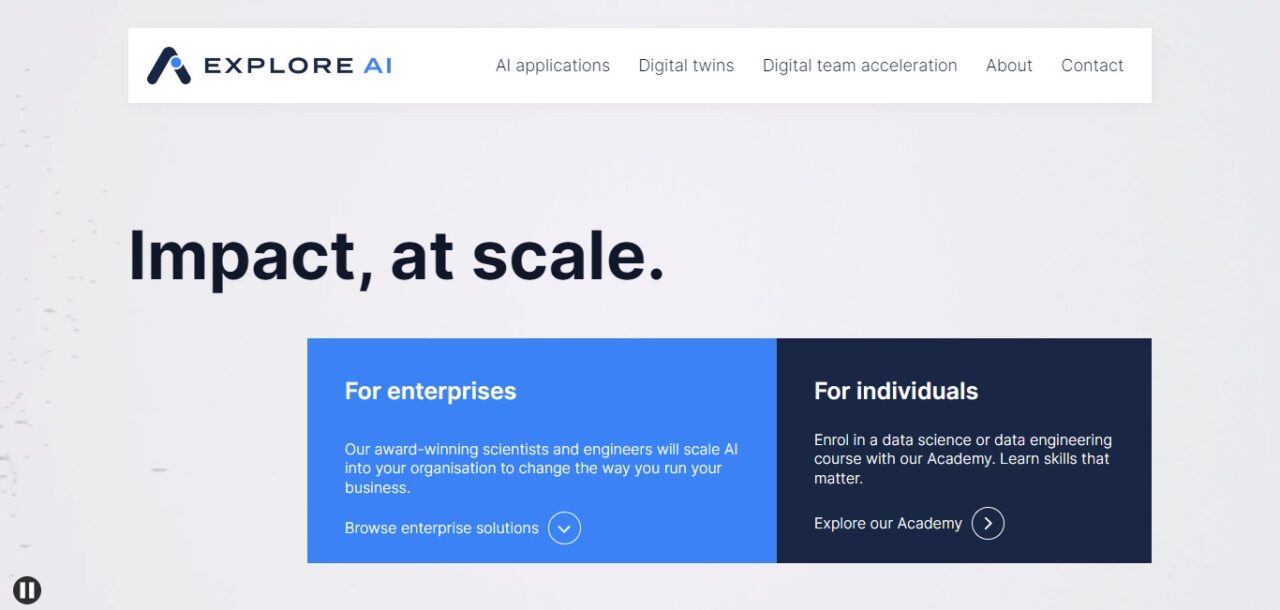 Empowered by ChatGPT's idea generator tool, Vidds' AI video concept generator quickly generates full videos based on keywords or phrases entered by its users and allows for exploration across an extensive spectrum of subjects.
4. Rotor
Rotor is a user-friendly platform designed to facilitate video creation for musicians, enabling them to produce impressive videos without needing extensive video editing skills or production expertise.
Artists can effortlessly produce high-quality videos promptly even without extensive video editing knowledge; individuals can generate compelling assets quickly for use in promoting musical releases; Rotor's advanced engine analyzes your music and clips quickly creating professionally edited videos that perfectly complement them!
5. Vidyo (Best AI Tools for YouTube)
Vidyo is an AI-powered platform that enables users to efficiently produce short, captivating videos that can be shared on various social media platforms like TikTok, Instagram, YouTube, LinkedIn and Facebook. By turning long videos into short clips optimized for each platform, users are able to maximize reach on these networks.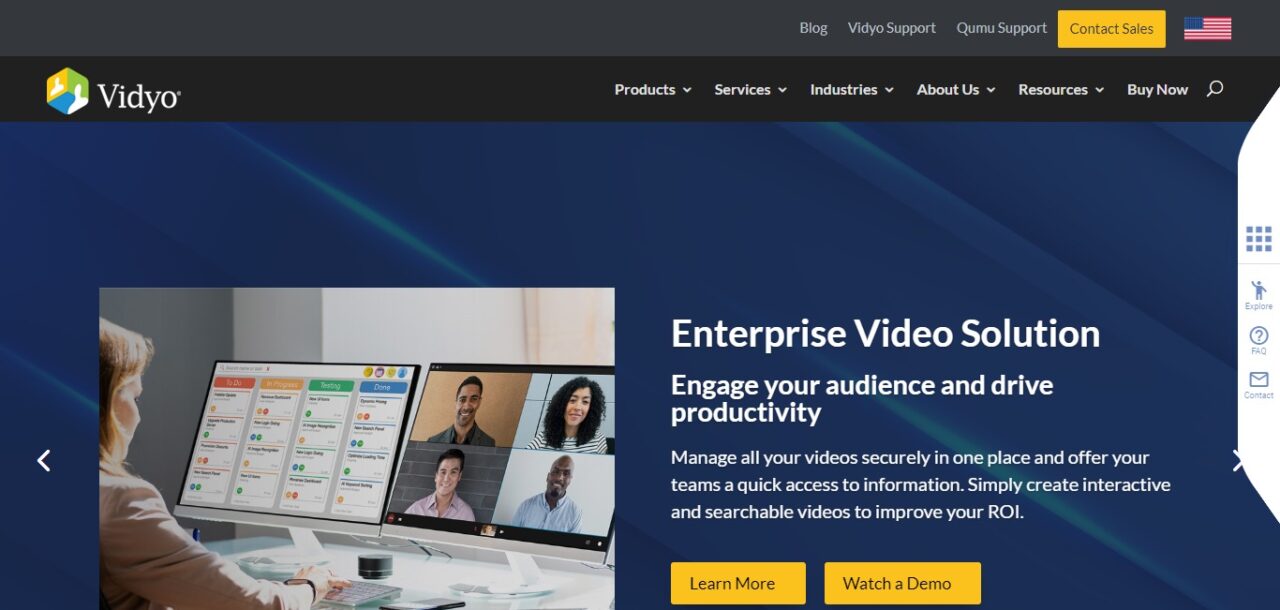 Artificial Intelligence technology empowers individuals to quickly transform lengthy videos into eye-catching short clips with captions, templates, emojis and other engaging elements such as captions. An automated system intelligently selects clips for editing before adding captions for those most compelling moments in videos.
6. Wave Video
Wave Video is an AI-powered video creation and editing platform. Providing an integrated yet user-friendly platform designed to streamline video creation, editing, optimization and streaming through Live Streaming Studio, Video Editor, Thumbnail Maker, Hosting Video Recording as well as Stock Library features, this platform facilitates video creation.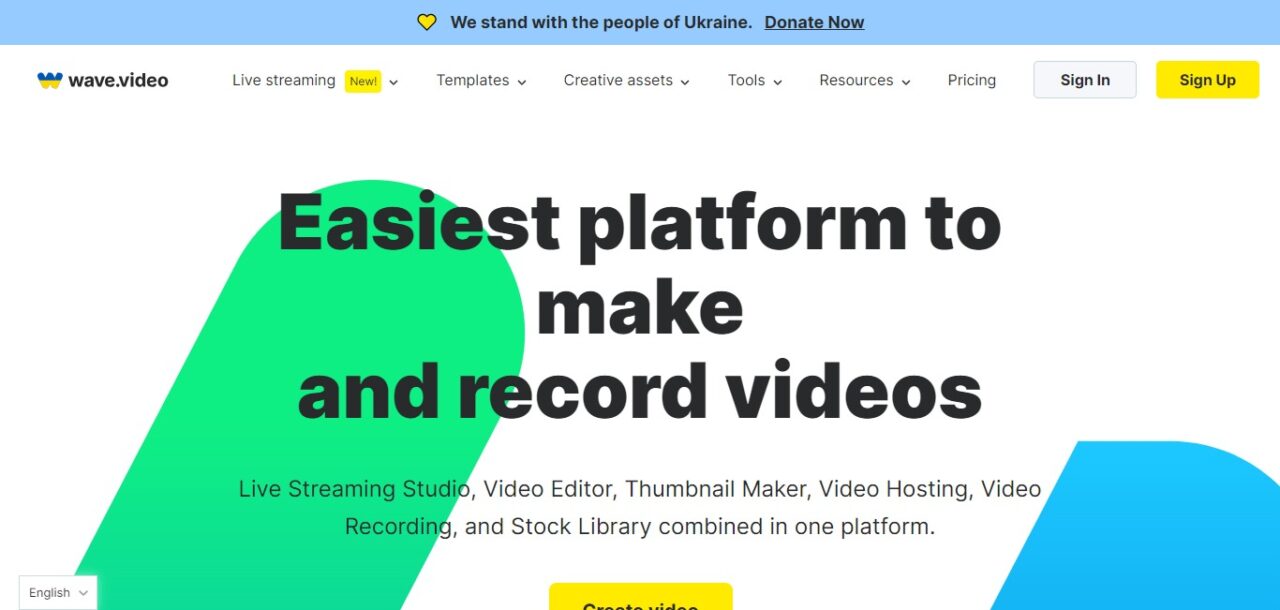 Wave Video allows users to resize, trim, and combine videos. Users can customize videos by adding text animations, stickers, transitions and other creative elements such as text animations. Furthermore, Wave Video facilitates adding editable auto-generated captions as well as custom subtitles for accessibility and engagement – with options like background removal, eye-catching layouts and creative titles for added appeal.
7. YouTube Summarized (Best AI Tools for YouTube)
YouTube Summarized is an AI-powered platform designed to offer effortless video summarization solutions. Featuring a powerful tool designed to streamline the process of taking notes from YouTube videos, this summarization solution also features automatic summarization capability allowing users to generate detailed summaries for various videos and podcasts accessible on YouTube.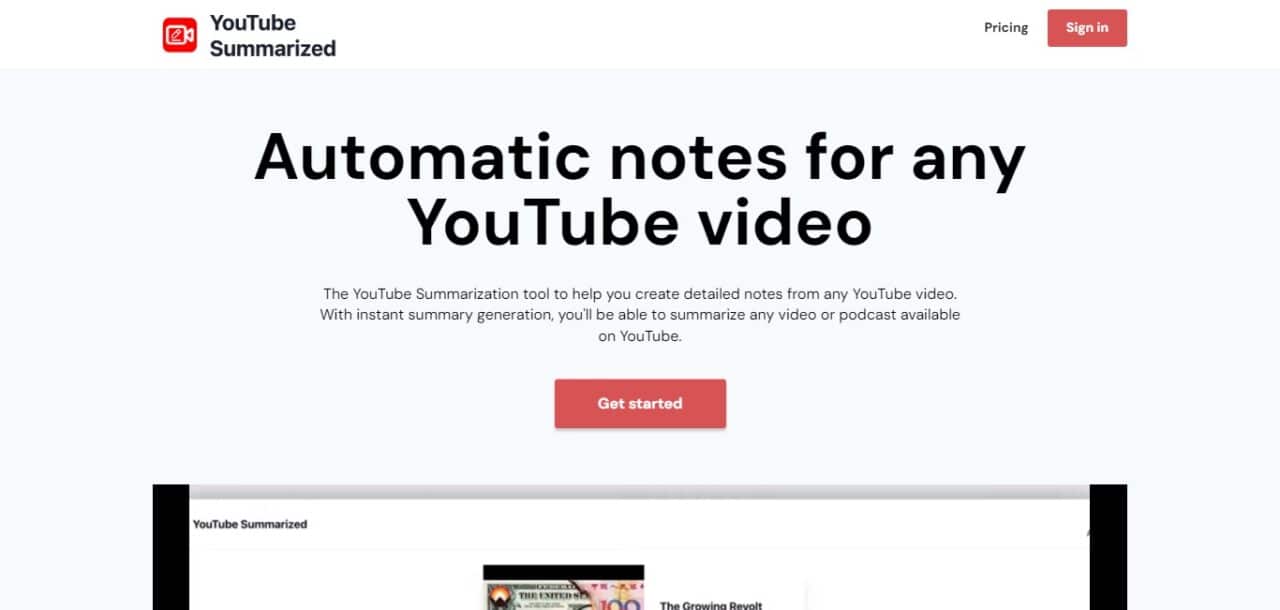 YouTube Summarized offers users a credit-based system that does away with monthly subscription fees, providing flexibility in using credits according to individual preferences and needs, thus improving user experience. Notably, this platform also features a 30-day money-back guarantee so they can engage with it with confidence.
Benefits of AI tools for You Tube
AI tools for YouTube offer many advantages that can significantly simplify and streamline content creation and management on this platform. Some benefits of such AI-powered tools for YouTube may include:
Optimized Video Optimization: AI tools can detect trends and user behaviors to suggest relevant keywords, titles, descriptions, tags that enhance searchability and visibility of a video and drive organic reach higher.
Time Savings: Automating tasks such as transcription, captioning and video editing with AI can save content creators an immense amount of time, enabling them to focus more on creative aspects of production than mundane administrative ones.
Audience Insights: AI-powered analytics provide creators with in-depth insights into audience demographics, viewing habits and engagement metrics – helping them tailor content creation according to target audience preferences.
AI tools can recommend video content and formats that resonate with viewers, leading to greater viewer engagement and longer watch times.
Data-Driven Decision-Making: Artificial intelligence tools offer data-driven insights that allow creators to make more informed decisions regarding video topics, content strategies and promotional tactics.
Accessibility: Closed captioning and transcription services powered by AI make videos more accessible to a wider audience, including those with hearing impairments and non-native speakers of languages other than English.
Content Suggestions: Artificial intelligence can assess popular trends and successful video formats to suggest new content ideas that are likely to perform well within a niche.
Editing Efficiency: AI tools offer automated video editing features that make creating high-quality content simpler, with less manual effort required for production.
Competitive Analysis: Artificial intelligence tools can use AI-powered analysis of competitors' channels and videos to uncover strategies they could adopt in order to remain competitive and attract similar audiences.
Real-Time Optimization: AI tools can adjust video and audio settings during live streams to ensure optimal quality and viewer experience.
AI tools can assist creators in maintaining a regular posting schedule and branding elements, which is crucial to building a loyal following.
Promotion and Distribution: AI-powered tools can automate the process of sharing videos across social media platforms, expanding their reach while drawing more traffic back to YouTube channel.
Monetization Opportunities: AI can identify viable monetization strategies and suggest partnerships or collaborations that align with a creator's content and audience.
AI tools for YouTube enable creators to make higher-quality content, reach a broader audience, and optimize channel performance while saving both time and resources in the process.
Best AI Tools for YouTube Conclusion
From video production and analytics to optimization and visual production, AI-powered solutions have transformed content creation processes, helping creators streamline workflows while increasing viewer engagement and producing captivating visuals that automate editing tasks for automatic editing tasks and provide valuable insights.
AI tools for YouTube listed here not only improve content production but also enable creators to connect more meaningfully with their audiences. YouTube viewers may use these AI-powered tools for various purposes – for instance, summarizing videos or finding informative channels.
Best AI Tools for YouTube FAQ
What are AI tools for YouTube?
AI tools for YouTube are software applications that leverage artificial intelligence and machine learning to assist content creators in various aspects of video creation, optimization, analytics, and promotion on the platform.
How do AI tools optimize videos for YouTube?
AI tools optimize videos by providing insights into trending keywords, suggesting relevant tags, titles, and descriptions, enhancing video editing processes, automating tasks like transcription and closed captioning, and analyzing audience engagement patterns to improve content strategies.
Which AI tools help with keyword research?
Tools like TubeBuddy and VidIQ utilize AI to offer keyword research features that help creators identify trending and relevant keywords for optimizing video metadata.
Can AI tools help with video editing?
Yes, some AI tools offer automated video editing features like scene recognition, captioning, and thumbnail generation, streamlining the video creation process.
How do AI tools enhance audience engagement?
AI tools provide insights into audience demographics, viewing behavior, and engagement metrics, enabling creators to tailor their content to better resonate with their target audience.