KCS is the native token of KuCoin, which was launched back in 2017 as a profit-sharing token that allows traders to draw value from the exchange. It was issued as an ERC-20 token running on the Ethereum network and was supported by most Ethereum wallets. The total supply of KCS was set at 200 million, and there is a planned buyback and burn until just 100 million KCS remain. Sooner or later, as the KuCoin decentralized trading solution goes live, KCS will be the native asset of KuCoin's decentralized financial services as well as the governance token of the KuCoin community in the future.
KuCoin has also announced that "Empowering KCS" will be a key priority of KuCoin and will build KCS as a killer product rather than a simple token, which is bound to further diversify the benefits that KCS holders can access. In the long run, KCS performs as the key to the entire KuCoin ecosystem. With the development of DEX and KuChain, KCS will also be the underlying fuel and general token for future KuCoin decentralized products. More details will likely be released in the near future.
1. Decentralized Exchanges (DEXs) ( Best Alternative To Kucoin )
Decentralized exchanges (DEXs) are a popular alternative to Kucoin and other centralized exchanges. As the name suggests, these platforms are built on blockchain technology, which allows for decentralized trading and eliminates the need for a central authority to control user funds. This means that users have full control over their assets and can trade directly with other users without the need for intermediaries.
Below We Include Some popular DEXs Alternative To Kucoin Exchange
1- 1inch (Kucoin Alternatives Without Verification)
1inch Exchange is a decentralized cryptocurrency exchange (DEX) aggregator that sources liquidity from multiple DEXs to provide users with the best prices for their trades. It aims to simplify the process of trading on decentralized exchanges, reducing the number of steps and improving the user experience. 1inch supports a wide range of cryptocurrencies and provides users with a secure, transparent and efficient trading platform.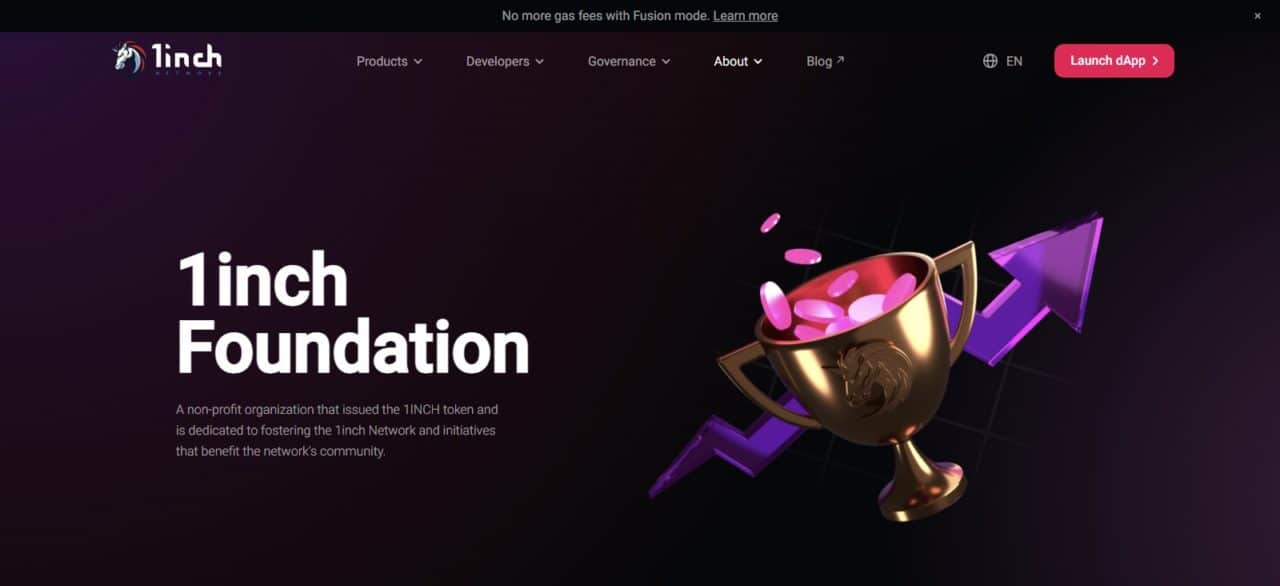 A non-profit organization that issued the 1INCH token and is dedicated to fostering the 1inch Network and initiatives that benefit the network's community. The mission of the 1inch Foundation is to foster growth and expansion of the 1inch Network and incentivize contributions through grants and other capital deployment vehicles. The 1inch Foundation is focused on the following areas.
2- Curve (Kucoin Alternatives )
Curve is a decentralized exchange (DEX) focused on stablecoins. It uses a unique liquidity pool and a constant function market maker (CFMM) algorithm to provide users with low slippage and efficient trading for stablecoin pairs. The platform is designed to allow for fast, low-cost, and reliable trading of stablecoins, including USDC, DAI, USDT, and others.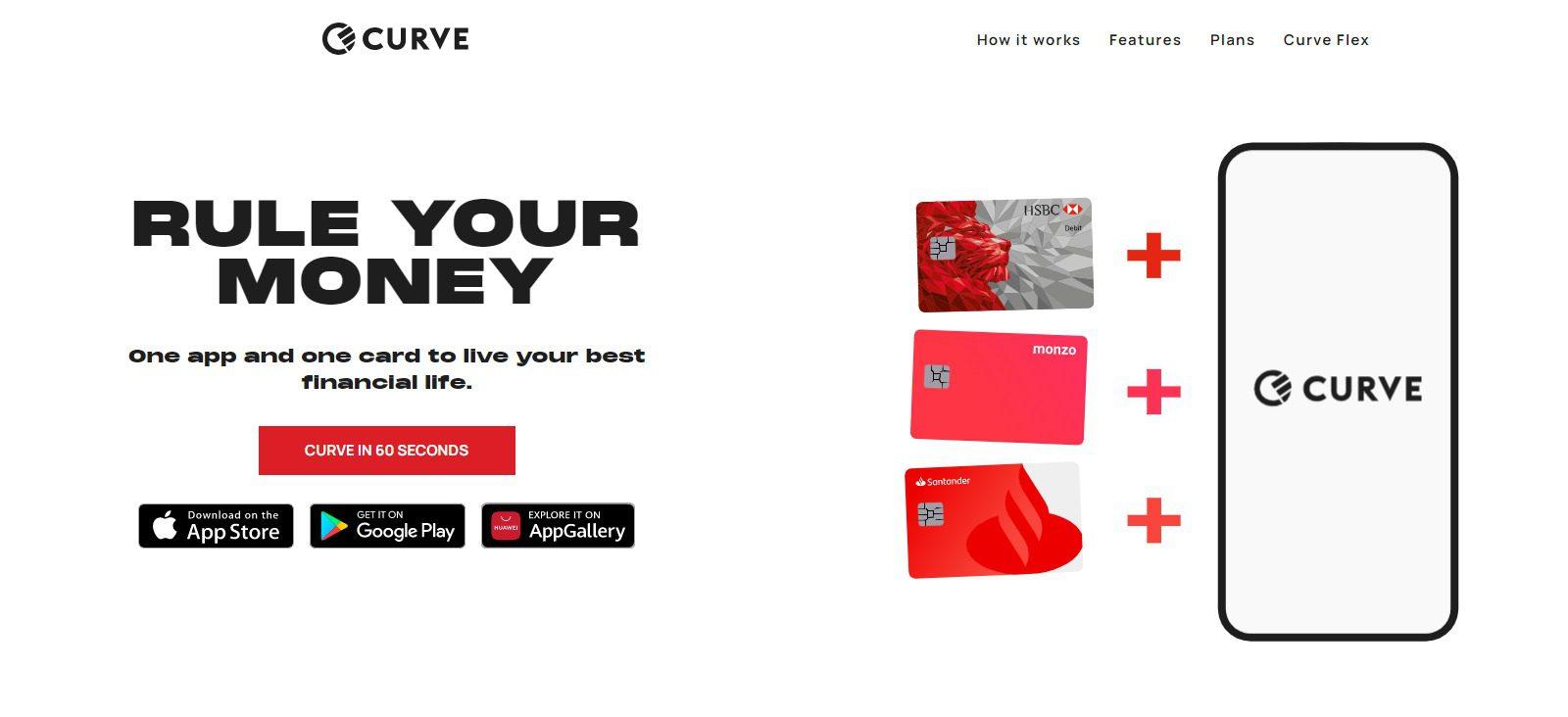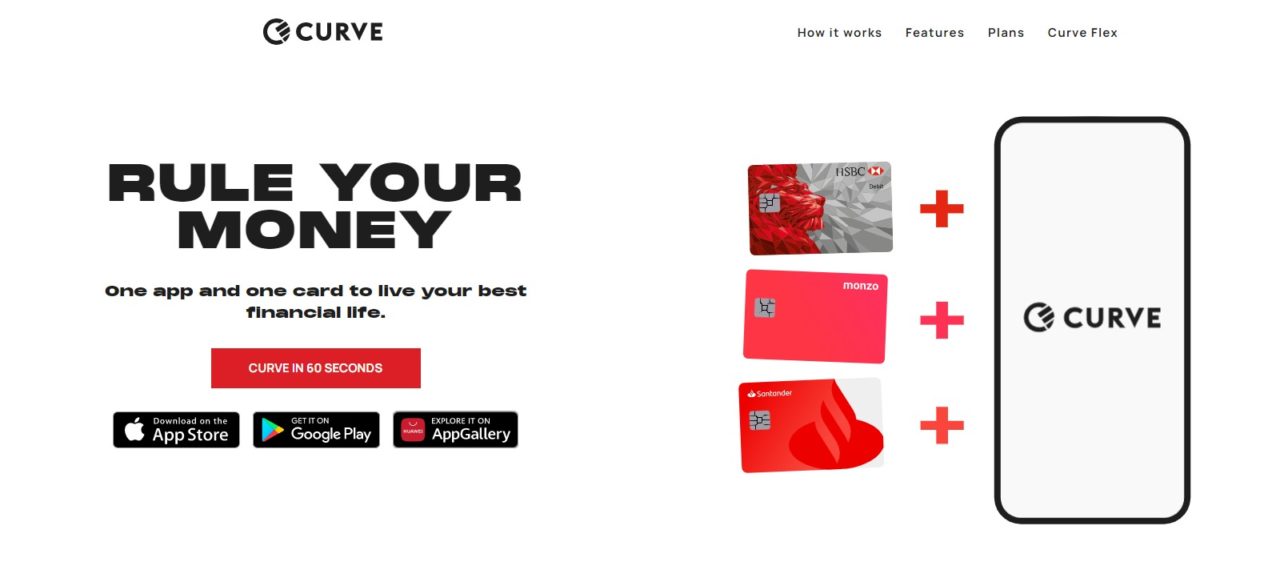 They might look like the other cards in your wallet, but Curve is something different entirely. Curve connects your debit and credit cards into one so it's the only card you ever need to carry (and the only pin you ever need to remember!) With great exchange rates, rewards, and insights across your accounts, you don't need to move banks to improve them. All you need is Curve.
3- Uniswap ( Kucoin Alternatives Without Verification )
Uniswap is a decentralized exchange (DEX) built on the Ethereum blockchain. It allows users to trade ERC-20 tokens without the need for a central intermediary. The exchange uses a unique automated market maker (AMM) system to determine the prices of assets and facilitate trades.

This allows for a more efficient and decentralized trading experience, as there are no order books or centralized order matching. Additionally, Uniswap allows users to provide liquidity to the exchange and earn a portion of the trading fees.
Best Centralized Exchange Of Kucoin Alternative
1-One of the best alternatives to Kucoin is MEXC
MEXC is a centralized crypto exchange that provides access to spot, margin and futures trading. Founded in 2018, the exchange also offers quantitative trading, leveraged ETFs and index ETFs. Under the MEXC Earn, products also include: launchpad, M-day airdrops, MX-DeFi, Staking, ETH 2.0 Staking and more.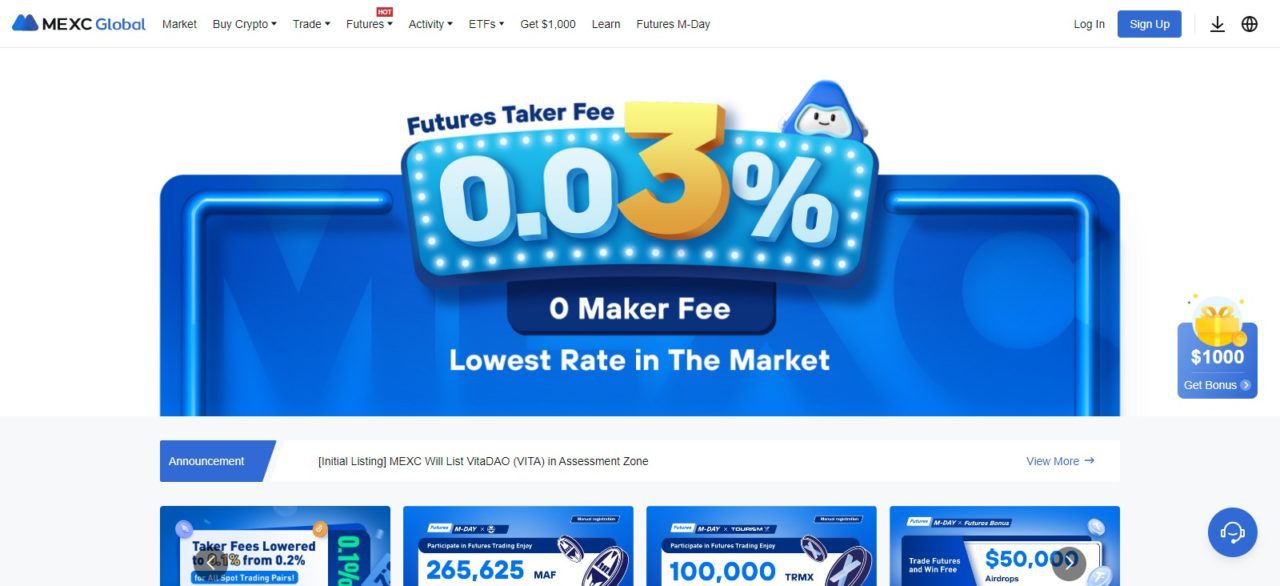 Users can purchase cryptocurrencies using credit or debit cards, global bank transfer, P2P trading and third-party payments such as Simplex, Banxa and Mercuryo. The exchange serves over 200 countries and more than 6 million users. It holds key licenses in countries like Australia, Estonia and the United States.
John graduated from the National University of Singapore with a Bachelor of Science in Computer Science, and holds a Master's Degree from Nanyang Technological University. John is a serial entrepreneur, founding Accufind Technologies in 2013 and eBeeCare in 2015. After eBeeCare was acquired, John joined iTechBlack as a Managing Director, before serving as Chief Information Officer in CIC, a commodities trading platform, and Chief Operating Officer in another technology company – Zallchain.
2- Another popular alternative to Kucoin is LBank
LBank is a Hong Kong-based centralized exchange (CEX) platform that was established in 2015, with offices in the British Virgin Islands, U.S., Australia and Canada. The platform allows users to buy and sell major crypto assets like Bitcoin (BTC) and Ethereum (ETH) in over 50 fiat currencies, with over 20 payment methods.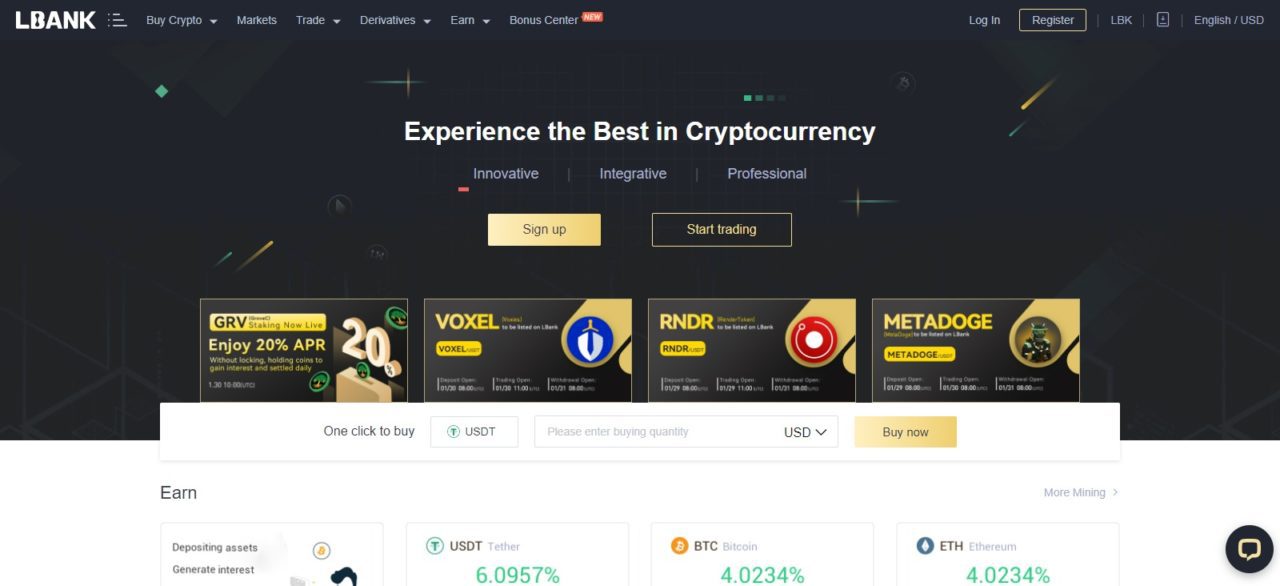 The company has licenses from the National Futures Association, Australian Transaction Reports and Analysis Center and money services businesses in Canada. LBank products include: spot and margin trading, crypto futures and options, staking, non-fungible tokens (NFTs) and ETF trading of crypto assets. Other services include peer-to-peer (P2P) transactions, grid trading, and flexible and locked deposits.
The ecosystem was co-founded by Allen Wei and Eric He. Allen Wei was a former IT developer, and is currently the CEO of LBank. He was inspired to create his project by reading the white paper of Bitcoin and its blockchain.
3- P2B is another alternative to Kucoin
Launched in 2018, P2B is an international centralized exchange based in Vilnius, Lithuania. P2B positions itself as a trusted platform for crypto projects entering the market to gain the first investors' attention. It is now the #1 crypto exchange by token variety.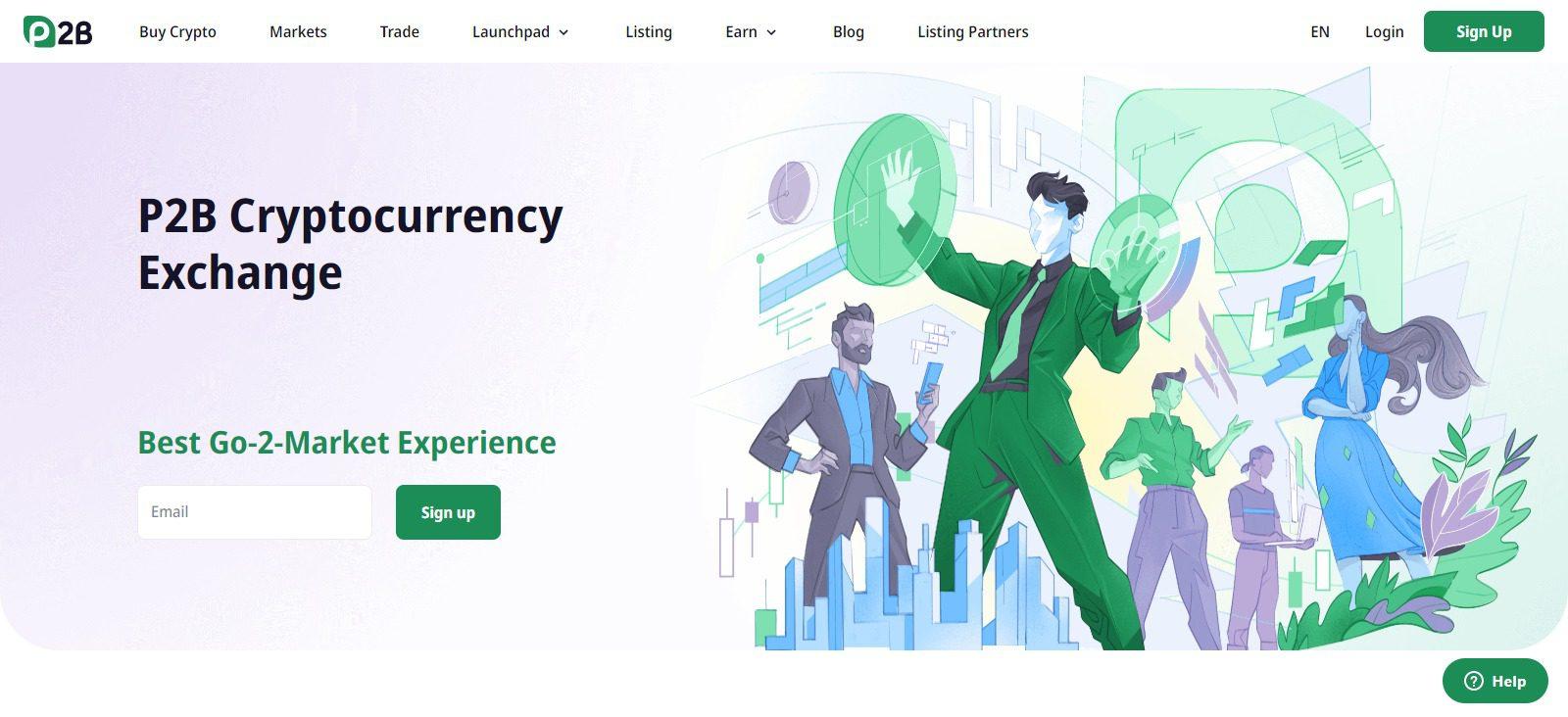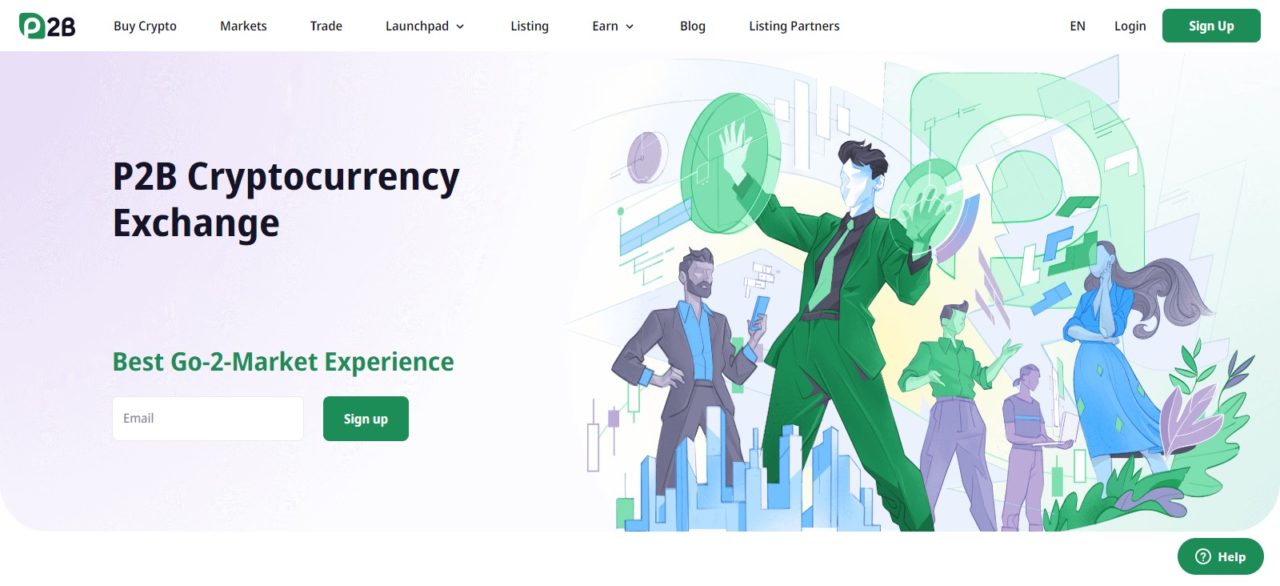 The platform has operated for over 5 years and successfully launched over 1,000 crypto projects. P2B's go-to-market team provides in-depth cross-functional consulting for every new crypto project in careful preparation, launching, and gaining market visibility and attractiveness. Over 15 experts in blockchain, listing, marketing, and crypto trading are working on launching a single project.
P2B tops the most trusted ratings worldwide and permanently improves its position. The team assures the safety of every launch and operation, being ranked in the TOP-12 in Cer.Live security rate.
The users can easily explore the mature crypto market by investing in a wide variety of liquid tokens, buying cryptocurrencies with bank cards, and using discounts or bonuses during fundraising campaigns.
4-Zaif is another alternative to Kucoin
Zaif is a Japanese centralized cryptocurrency exchange (CEX). It was one of the first crypto exchanges to obtain a license from the Japanese Financial Services Agency (JFSA). As of September 2018, it was ranked as the 35th largest cryptocurrency exchange by turnover. However, on September 14, 2018, the exchange's hot wallets were hacked, with the equivalent of $60 million in cryptocurrency stolen.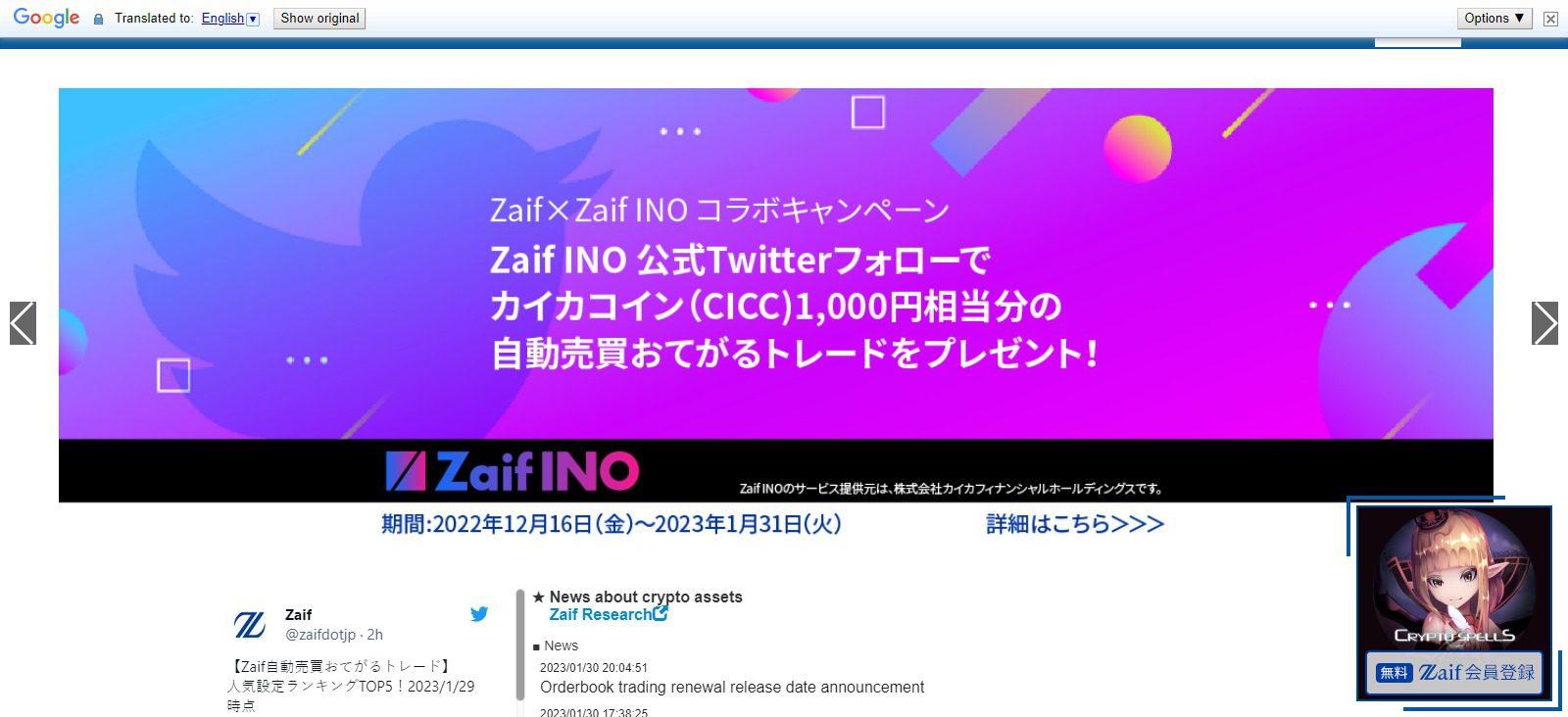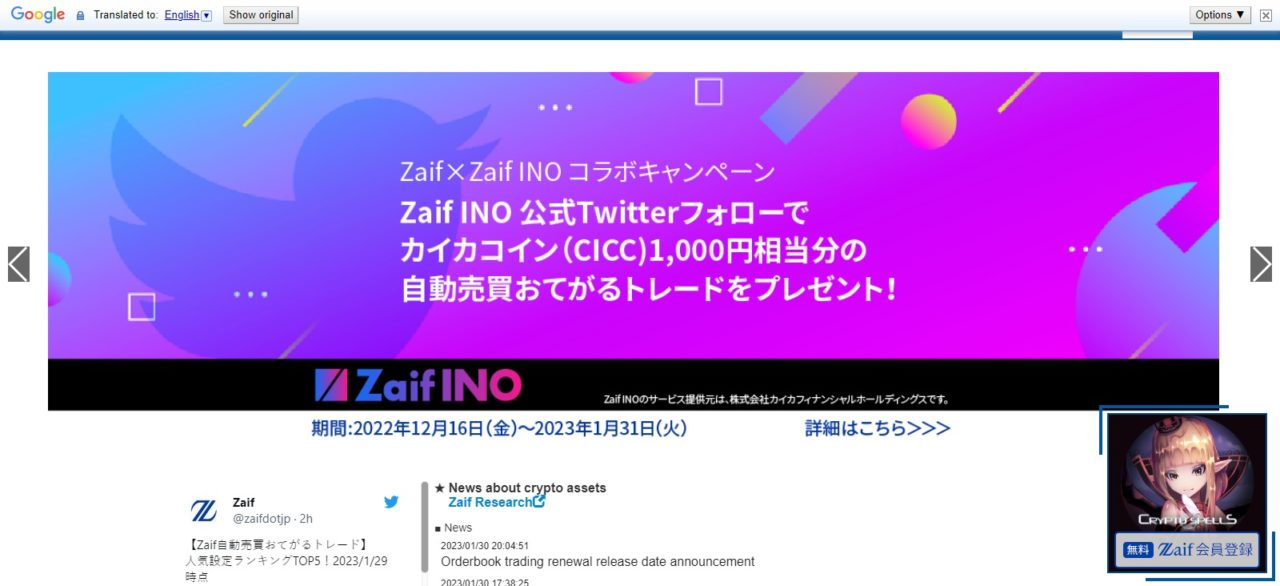 Following the incident, Zaif suspended operations, entering a bailout agreement with FISCO, a Japanese brokerage that injected 5 billion yen ($44.675 million) in financial support. In November, the company was sold to FISCO Digital Asset Group Co. Ltd.
The company was founded by Takao Asayama, CEO of Tech Bureau. Tech Bureau operated Zaif until FISCO purchased it in late 2018. At the time of publication, Ryuji Yagi headed the platform. Other members of the management team include Toshiya Kotake, Norifumi Imai, Takayoshi Abe, Kenji Yamaguchi, and Osamu Fukami.
5-BigONE is another alternative to Kucoin
BigONE is a global cryptocurrency exchange that provides a platform for trading various cryptocurrencies. It was founded in 2017 and registered in the Seychelles. The group operates in Russia, Brazil, Vietnam, Seychelles, Singapore, Japan, and Indonesia, providing marketing, investment, and blockchain technology research & development.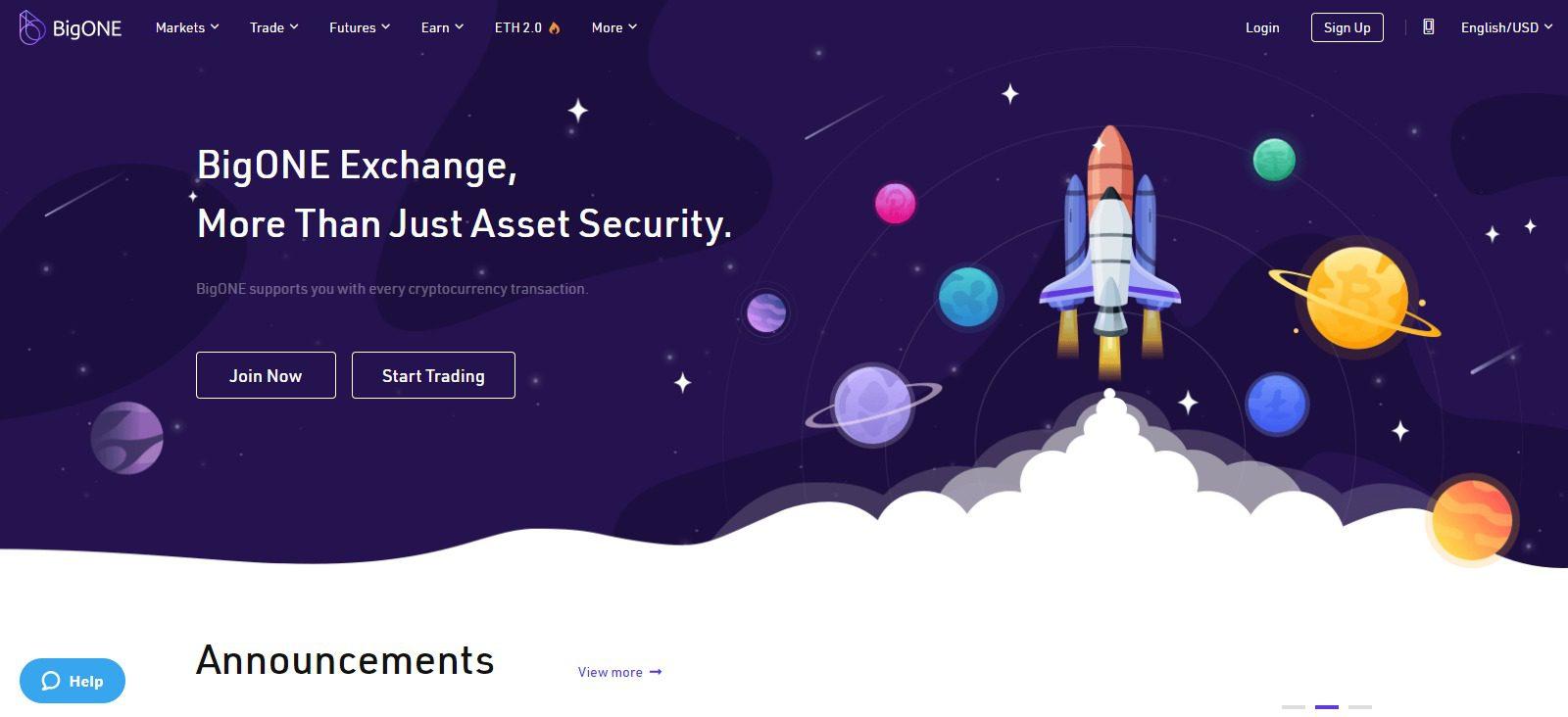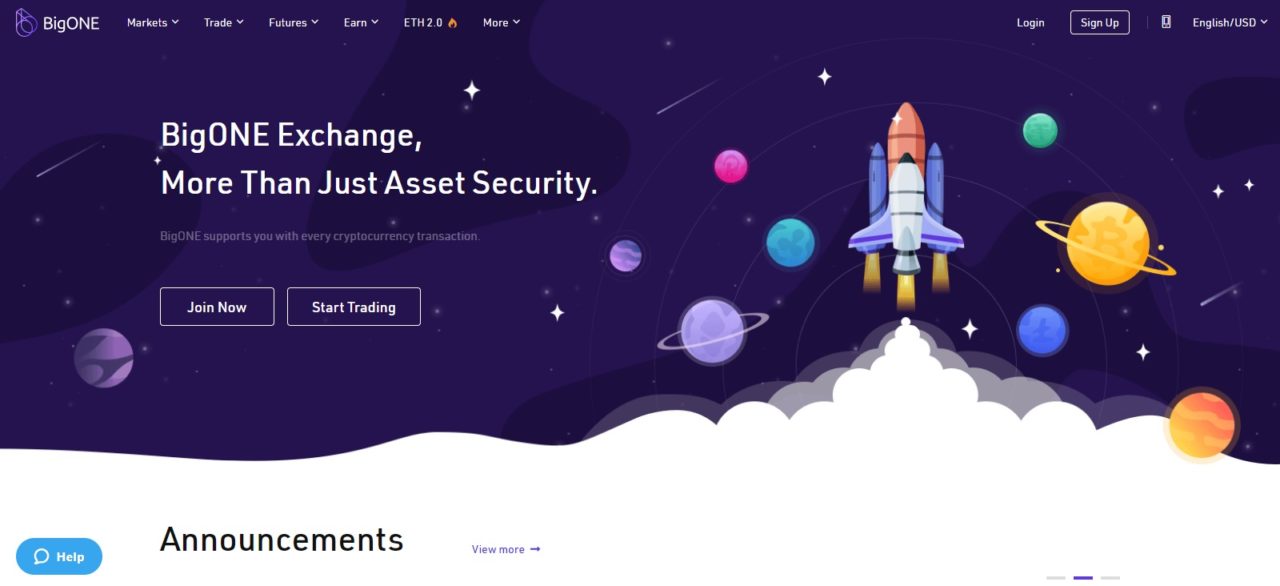 BigONE's mission is to provide all citizens in the Digital Age with the most secure and convenient trading and trusteeship services. Due to the recent loopholes in market security and volatility in policy, we believe that citizens in the Digital Age deserve a better choice, as they need a genuinely safe, convenient and trustworthy infrastructure.
BigONE helps users hunt more precious encrypted assets, provide a high-quality trading experience, and make sure that clients can trade and manage their digital assets safely and conveniently with the help of state-of-the-art technologies and management flow.
Why Kucoin Popular
KuCoin is popular among cryptocurrency traders and investors for several reasons:
Wide range of assets: KuCoin offers a large selection of cryptocurrencies, including many less-known or niche assets, providing users with access to a diverse range of investment opportunities.
User-friendly platform: KuCoin has a clean and easy-to-use interface, making it accessible for both new and experienced traders.
Low fees: KuCoin charges low trading fees compared to other exchanges, making it an attractive option for those looking to minimize their trading costs.
Strong security measures: KuCoin implements robust security measures, such as two-factor authentication and multi-tier and multi-cluster system architecture, to protect user assets and ensure the safety of its platform.
Community-driven: KuCoin has a strong and active community of users who participate in various initiatives, such as token listings and new feature suggestions, helping to shape the future of the platform.
Bonus and referral programs: KuCoin offers users various bonus and referral programs that incentivize them to use and recommend the platform to others.
Overall, KuCoin's combination of a wide range of assets, user-friendly platform, low fees, strong security measures, community-driven approach, and bonus programs has made it a popular choice among cryptocurrency traders and investors.
Why Kucoin Not Good Choice For Some Users
While KuCoin is a popular choice among many cryptocurrency traders and investors, it may not be a good choice for some users due to the following reasons:
Lack of regulation: As a decentralized exchange, KuCoin is not regulated by any government or financial authority. This lack of regulation may make some users uncomfortable or wary of using the platform.
Less established reputation: Although KuCoin has been around for several years, it is still a relatively new player in the cryptocurrency exchange space compared to some of its more established competitors. This lack of reputation and history may make some users hesitant to use the platform.
Lack of fiat support: KuCoin does not currently support the direct purchase of cryptocurrencies with fiat currency, meaning users must first acquire a supported cryptocurrency before trading on the platform. This extra step may make the platform less convenient for some users.
High risk of hacking or security breaches: Decentralized exchanges, including KuCoin, are still vulnerable to hacking and security breaches, which can result in the loss of user funds. While KuCoin has taken steps to improve its security measures, it remains a high-risk platform for some users.
Limited customer support: As a decentralized exchange, KuCoin may have limited customer support compared to centralized exchanges, meaning users may face longer wait times or difficulties getting help when they need it.
How to Choose best crypto exchange?
Choosing the right crypto exchange can be a daunting task, as there are many options to choose from and each has its own set of pros and cons. Here are a few things to consider when choosing a crypto exchange:
Security: The security of your assets should be a top priority when choosing an exchange. Look for an exchange that has a history of good security practices and has never been hacked.
Jurisdiction and regulations: Some exchanges are not available in certain countries due to regulatory restrictions. Make sure the exchange you choose is available in your country and complies with the local laws and regulations.
Fees: Compare the trading fees of different exchanges to see which one offers the lowest fees. Also, consider the deposit and withdrawal fees as well.
Payment methods: Some exchanges only accept cryptocurrencies for deposit and withdrawal, while others also accept bank transfers, credit cards, and other methods. Make sure the exchange you choose offers a payment method that is convenient for you.
Coin offerings: Not all exchanges offer the same coins and tokens. Make sure the exchange you choose offers the coins you want to trade.
Trading volume: Exchanges with high trading volume typically have more liquidity, which means it's easier to buy and sell coins without affecting the market price.
User-friendly interface: Look for an exchange that has a user-friendly interface and offers helpful features such as charting tools and order book.
Customer support: Good customer support is important in case you have any issues or questions. Look for an exchange that offers multiple ways to contact customer support, such as email and live chat.
Reputation: Look for an exchange that has a good reputation in the community, and has been around for a while.
Remember to do your own research, read reviews and check the reputation of the exchange before making any decision.
Kucoin Alternative Conclusion
KuCoin is a popular choice among cryptocurrency traders and investors for its wide range of assets, user-friendly platform, low fees, strong security measures, and community-driven approach. However, it may not be a good choice for some users due to its lack of regulation, less established reputation, lack of fiat support, high risk of hacking or security breaches, and limited customer support.
Alternative exchanges to consider include Binance, Coinbase, and Kraken, which are well established, regulated, and offer a range of assets and trading options, as well as more robust customer support. Ultimately, the choice of exchange will depend on the specific needs and preferences of the user, and it is recommended to compare and evaluate different exchanges before making a decision.