Best Alternatives To Jira : In the ever-evolving landscape of project management and team collaboration tools, finding the best fit for your needs is crucial. While Jira has long been a staple in the industry, offering robust features for issue tracking and project management, there's a diverse array of alternatives that cater to different preferences and requirements. Exploring the best alternatives to Jira opens up a realm of possibilities for teams seeking a tailored solution that aligns seamlessly with their workflow and goals.
From intuitive user interfaces to flexible customization options, these alternatives not only provide viable substitutes but also introduce innovative features that might reshape how teams approach project management. Whether you're looking for enhanced simplicity, scalability, or specific functionalities, the world of project management tools offers a rich tapestry of alternatives to Jira, each with its unique strengths. In this landscape, the quest for the ideal tool becomes an exploration of diverse options, ensuring that teams can find a solution that not only meets their current needs but also propels them towards greater efficiency and collaboration.
What Is Jira?
Jira is an Atlassian project management and issue tracking solution with powerful project planning capabilities and issue tracking abilities. While originally intended to meet the needs of software development teams, this incredibly versatile tool has since been adopted across various industries for effective project planning, tracking, collaboration, and tracking. Jira serves as an essential centralized platform where teams can seamlessly create, prioritize and monitor tasks within their projects seamlessly.
Jira excels at adapting to various project management methodologies. From agile frameworks such as Scrum to visual Kanban approaches, Jira provides customizable workflows to meet diverse project requirements. In addition, its flexibility extends into its scalability, making it suitable for small teams as well as enterprises with complex structures.
Jira's integration capabilities increase its value by providing seamless connectivity with third-party tools and applications, encouraging collaboration by allowing teams to leverage their preferred tools while still taking advantage of Jira's comprehensive project management features. Jira provides teams with valuable insight into project progress, team performance and work dynamics – providing invaluable data insights that empower them to improve collaboration within organizations while streamlining workflows for projects and strengthening collaboration within them.
Jira has thus become a go-to solution for teams aiming to streamline project workflows while improving collaboration within organizations by streamlining project workflows while strengthening collaboration within organizations – becoming the go-to solution of choice among many teams looking for ways to streamline project workflows while increasing collaboration within organizations.
Why Should You Look For Best Jira Alternatives In 2024?
Exploring alternatives to Jira can be driven by various considerations; understanding your team or organization's specific requirements is the key to finding an ideal project management tool. One common factor driving teams' interest in other solutions may be Jira's complexity and learning curve; its high degree of customization could present difficulties for new users, prompting teams to look for alternatives with simpler user experiences that provide easier learning curves or learning paths.
Cost considerations also play a pivotal role when considering Jira alternatives. Licensing and maintenance costs in larger enterprise settings can be significant; teams with limited financial resources may look for options with more affordable pricing structures that better align with their financial situation.
An additional factor is Jira's high degree of customization overhead, while customizability is certainly a strength, it may prove too complex or unnecessary for certain teams' specific requirements. Seeking alternatives that strike a balance between flexibility and simplicity might be of greater concern for some organizations.
Scalability concerns can also play a part in driving search for alternatives. As projects and teams expand, their needs for project management tools become more expansive; teams may require alternatives that can accommodate their growing requirements without compromising performance.
Integrity requirements and compatibility with existing tools should also be taken into account when exploring alternatives. If a team relies heavily on specific integrations that could benefit from being supported by different tools or is seeking a tighter integration with current workflows, investigating alternatives should become part of its strategic decision-making.
Preferences for an agile methodology or user interface may also affect teams when searching for alternatives. They may prioritize tools that best align with their chosen agile practices or offer more appealing, visually-appealing interfaces.
At its core, choosing an alternative to Jira should be driven by factors that are specific to each team's requirements, preferences, and constraints; with an aim of finding an efficient project management tool that best meets these demands and boosts overall productivity.
Here Is The List Of Best Alternatives To Jira In 2024
Trello
Miro
ClickUp (Best Alternatives To Jira)
Redmine
Targetprocess
VersionOne
ZenHub (Best Alternatives To Jira)
YouTrack by JetBrains (Best Alternatives To Jira)
GitLab
Monday.com
Teamwork
Wrike
Azure DevOps Services
Notion (Best Alternatives To Jira)
Workfront
Asana (Best Alternatives To Jira)
Basecamp
Planview
Taiga (Best Alternatives To Jira)
Clubhouse
Here Is The List Of Best Alternatives To Jira In 2024
1. Trello
Trello, an easy and visual project management tool, has become an indispensable resource for teams searching for an engaging collaborative platform. Based on principles of simplicity and flexibility, Trello utilizes a card-based system similar to digital bulletin boards; each card represents either tasks or items which can then be organized into lists and boards for easy workflow management. Trello's user-friendly interface was specifically created to accommodate both novices and professionals quickly grasp its mechanics while seamlessly incorporating it into daily workflow.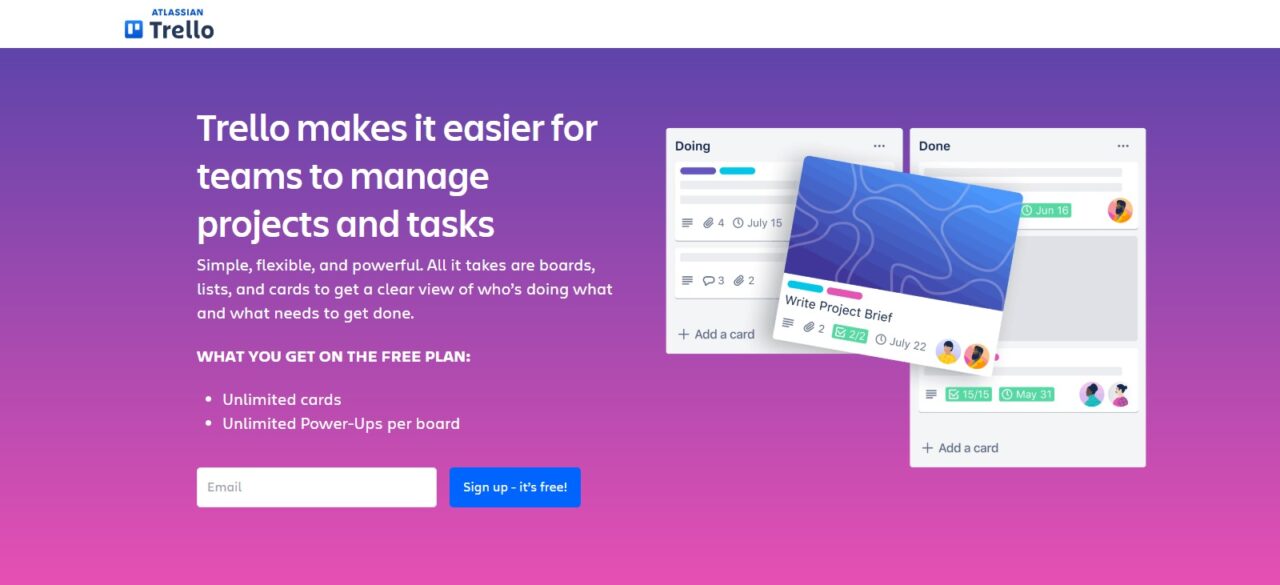 Trello excels at accommodating different project management methodologies, making it suitable for teams practicing agile, Scrum or Kanban methodologies. Furthermore, its simplicity extends to collaboration features like real-time updates, comments and file attachments that facilitate effective team communication among members. Furthermore, Trello supports integrations with various third-party applications so teams can enhance their workflow by connecting to applications they already utilize.
Trello stands out as an accessible solution that makes managing personal tasks, team projects, or complex workflows simple and visually engaging for teams of any size. By offering visual organization tools and efficient team collaboration tools in an organized yet visual fashion.
2. Miro
Miro is an online whiteboard platform that has quickly become a transformative tool for teams seeking dynamic and visual approaches to brainstorming, planning, and collaboration. Based on the idea of providing real-time collaboration for teams to use in real time, Miro allows users to create boards where they can ideate, organize their thoughts and design workflows. Equipped with customizable templates that meet a wide range of use cases such as project planning and mind mapping; user story mapping; retrospectives etc.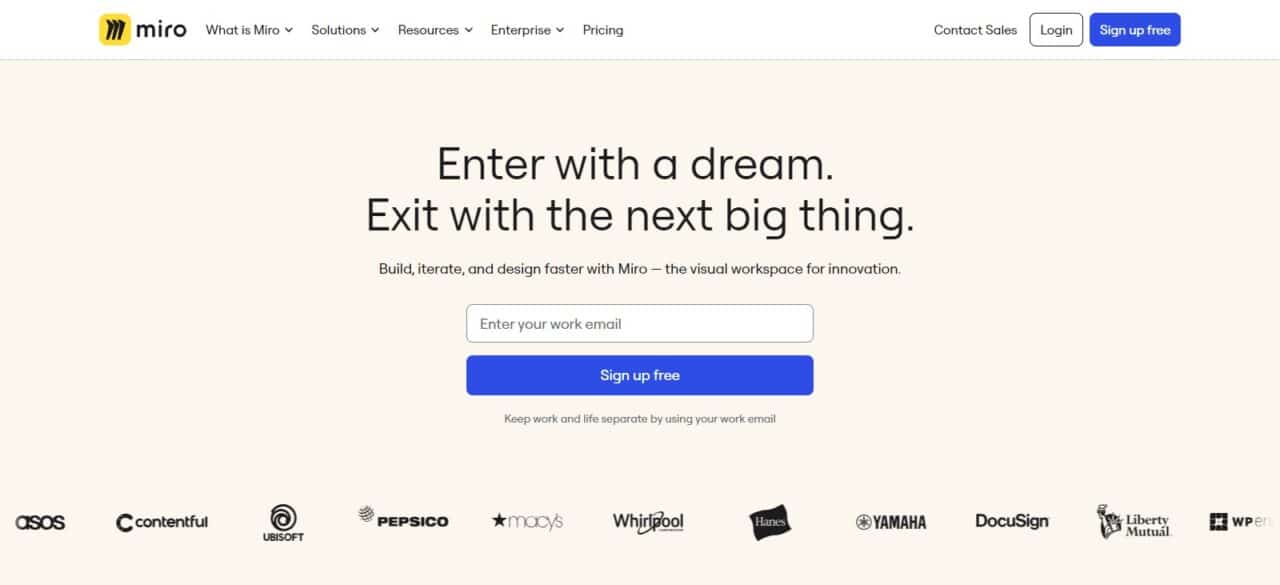 Miro is distinguished by its adaptability, providing distributed teams with an environment in which synchronous collaboration can occur while stimulating creativity and innovation. Support for visual elements like sticky notes, diagrams, and charts allows distributed teams to engage in dynamic brainstorming sessions and problem-solving sessions while integrations with popular collaboration tools and seamless file-sharing capabilities create a holistic digital workspace.
Miro is an invaluable tool that enables teams to break free from traditional constraints and collaborate in an engaging visual space. With its user-friendly interface and focus on visual collaboration, this versatile app helps teams enhance creativity, streamline communication, and add an exciting dimension to their collaborative endeavors.
3. ClickUp (Best Alternatives To Jira)
ClickUp is an all-in-one project management and productivity platform renowned for its robust feature set and flexibility. As an all-in-one solution, ClickUp serves as a centralized hub where teams can manage tasks, projects and workflows with remarkable ease. One unique aspect of ClickUp's customizable hierarchy feature allows users to structure their workspace according to agile project management methodologies like Scrum or traditional project management – something many other project management solutions fail to offer.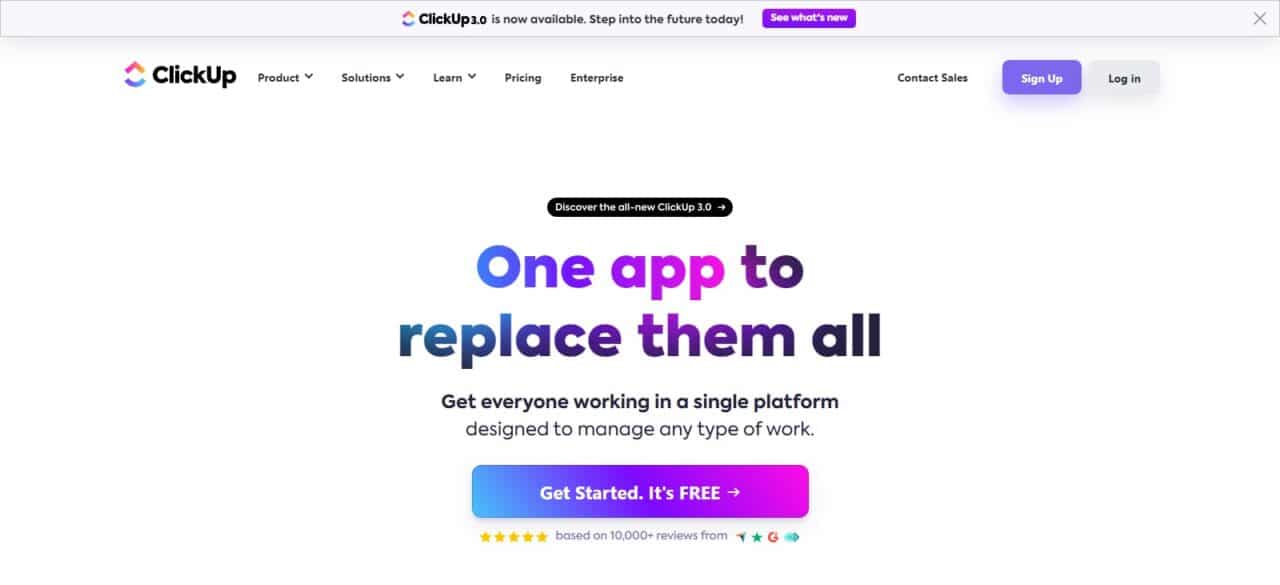 ClickUp's user interface is designed for ease of use without compromising functionality, making it accessible to both project management novices and experienced project managers. Features of ClickUp include task management, document collaboration, time tracking, goal setting and integrations with third-party applications – making it suitable for teams in industries from software development to marketing and beyond.
ClickUp prides itself on constant innovation and continuously releases updates and enhancements based on user feedback. The platform's versatility extends to supporting teams working on projects of different scales and complexity; from sprint planning and tracking milestones, to collaboration among team members – ClickUp provides users with tools that streamline workflows while increasing productivity within a centralized digital workspace.
4. Redmine
Redmine, an open-source project management tool developed with Ruby on Rails, has quickly become a reliable and flexible solution for teams looking for efficient collaboration and task tracking. Redmine provides a web-based platform that covers a range of project management needs with its modular design enabling users to add plugins for customizing or expanding functionalities as desired – making Redmine adaptable enough for various project requirements.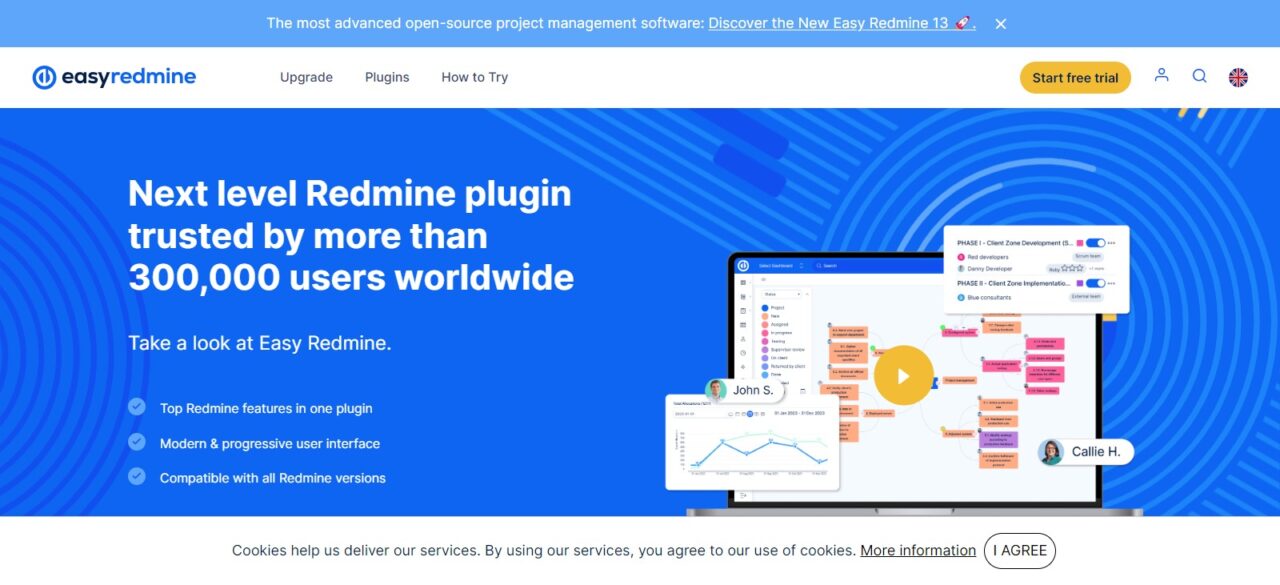 Redmine stands out with its issue tracking system, allowing teams to easily monitor tasks, bugs, and project milestones without delay. Furthermore, its platform supports multiple projects within one instance providing teams with an efficient means of organizing their work effectively while offering Gantt charts, wikis, forums for communication and documentation purposes.
Redmine's open source principles foster a vibrant community of users who contribute to its continuous improvement. Though its interface may not be as visually polished as some commercial alternatives, Redmine stands out through its reliability, scalability, and freedom to customize for individual workflows – making it an accessible yet cost-effective project management solution for teams looking for flexible project coordination and issue tracking.
5. Targetprocess
Targetprocess, an enterprise-grade visual management and project management tool, stands out as an industry standard due to its flexibility and adaptability across different work methodologies. Focusing on visualizing work processes, this dynamic and interactive platform gives teams an accessible way to manage projects, tasks and workflows smoothly – its main strength lies in supporting multiple project frameworks including Scrum, Kanban and SAFe frameworks among many others.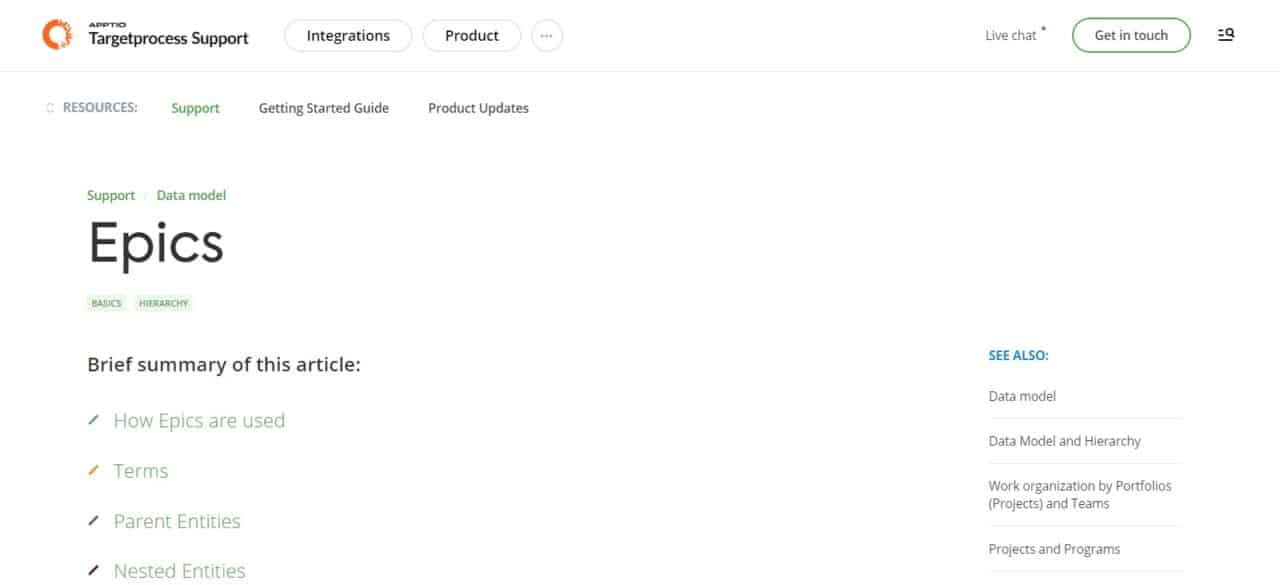 Targetprocess's visual board provides teams with an accessible and customizable way of organizing and tracking work items. The platform offers a clear overview of project landscape, helping teams identify bottlenecks, prioritize tasks and maintain alignment with project goals. Furthermore, Targetprocess offers advanced reporting and analytics functionality, giving teams insight into performance as well as making data-driven decisions.
Targetprocess fosters collaboration through its centralized platform, allowing teams to work together seamlessly while sharing updates and communicating effectively. Targetprocess's integrations with various third-party tools enhance connectivity and enable smooth workflows; as an enterprise solution it meets the needs of large projects and organizations requiring effective project and portfolio management – from software development projects to business initiatives requiring tracking visibility, collaboration and success monitoring – offering robust yet scalable project and portfolio solutions to enhance visibility, collaboration and overall project success.
6. VersionOne
VersionOne (now CollabNet VersionOne) is an agile project management and enterprise agile planning platform designed to assist organizations on their agile and DevOps journeys. Recognized for its comprehensive features, VersionOne helps streamline all stages of agile development – from ideation and planning through delivery and reporting – supporting teams as they implement various agile methodologies such as Scrum, Kanban or SAFe – providing teams with an adaptable framework suitable for diverse project management requirements.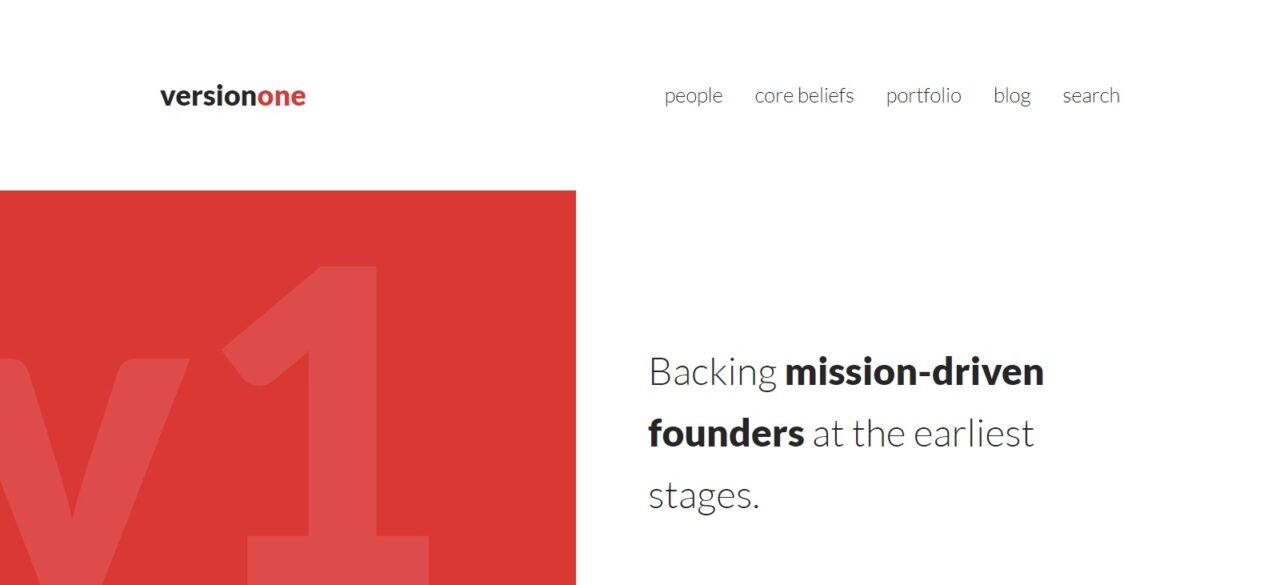 VersionOne's standout feature is its centralized platform for agile project and portfolio management, encouraging collaboration among cross-functional teams and offering real-time visibility into project progress enabling teams to quickly adapt and respond to changes. Furthermore, VersionOne provides advanced reporting and analytics allowing organizations to make data-driven decisions, optimize workflows and boost overall performance.
VersionOne's scalability makes it suitable for small teams and large enterprises alike, offering a unified solution for managing multiple projects and portfolios. Furthermore, its integrations with popular development tools ensure seamless connectivity, creating a coherent toolchain.
CollabNet VersionOne continues to meet the evolving demands of modern software development and delivery with its commitment to continuous enhancement, making it a trusted solution.
7. ZenHub (Best Alternatives To Jira)
ZenHub is a project management solution developed specifically for teams working within GitHub repositories, seamlessly integrating into development workflow. Renowned for its ability to enhance project management directly within the GitHub interface, ZenHub transforms GitHub issues into an efficient project management tool and offers visual and collaborative experience utilizing features like Kanban boards, multi-repo boards and release planning capabilities for teams using it.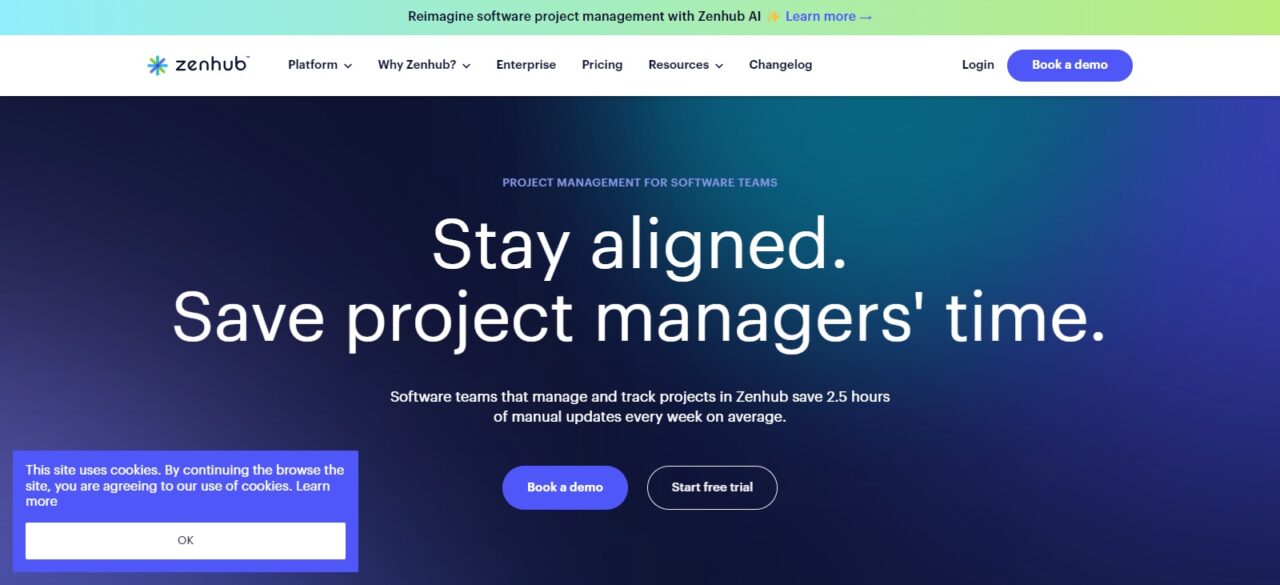 One of ZenHub's key strengths lies in its tight integration with GitHub, enabling teams to manage their work without needing an outside platform. ZenHub provides real-time collaboration and communication tools that foster team coordination while encouraging an open development process. Furthermore, its use of native GitHub issues facilitates smooth transition for those familiar with using its interface.
ZenHub's support of Agile methodologies such as Scrum and Kanban makes it adaptable to different project management approaches, and facilitates sprint planning, backlog grooming and progress tracking all within GitHub environment. Furthermore, its reporting and analytics features provide useful insights that enable teams to make more informed decisions while continually optimizing development processes.
ZenHub is a reliable tool that integrates seamlessly with GitHub and offers agile project management features, making it the go-to option for development teams looking to increase collaboration, transparency and efficiency within their software development workflows.
8. YouTrack by JetBrains (Best Alternatives To Jira)
YouTrack by JetBrains is a versatile and customizable issue tracking and project management tool designed to facilitate collaboration and boost productivity within development teams. Renowned for its extensive feature set, YouTrack provides an inclusive solution for tracking tasks, bugs and projects, making it an invaluable asset in agile environments and software development projects.
One of the hallmarks of YouTrack's flexibility and adaptability is its customizable workflows, enabling teams to tailor processes specifically for individual project requirements. Furthermore, its user-friendly interface gives both project managers and team members an enjoyable experience that facilitates swift adoption and efficient task management.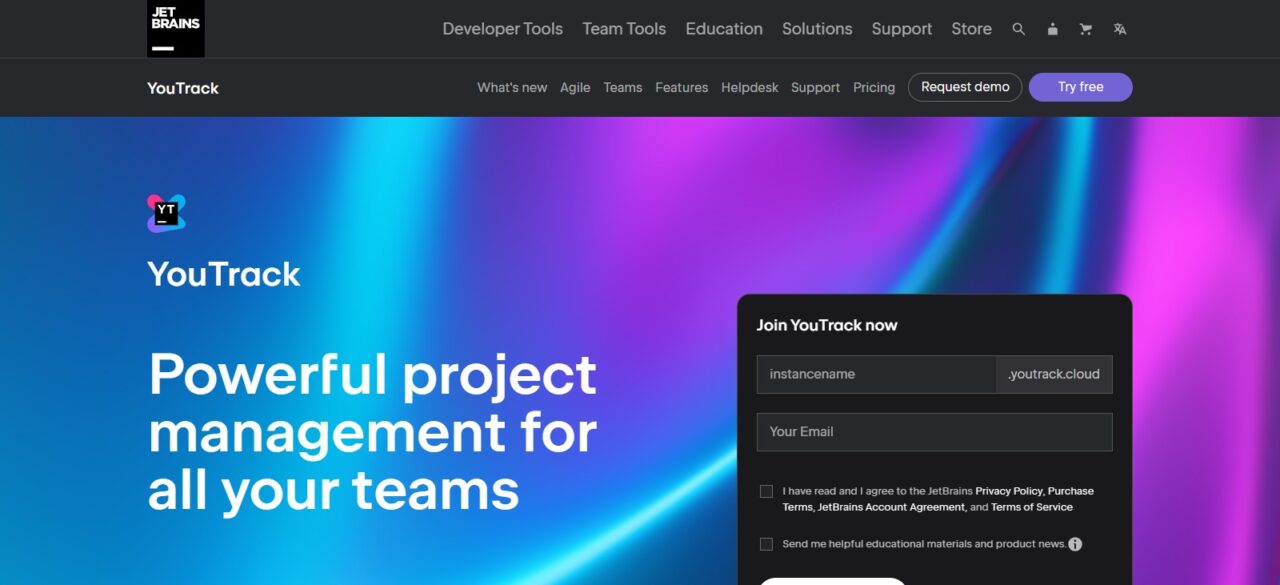 YouTrack's intelligent search and filtering features allow teams to efficiently identify and prioritize issues, helping ensure work continues smoothly. Furthermore, its integration with JetBrains development tools such as IntelliJ IDEA and TeamCity ensures an effortless development experience.
This platform also supports agile methodologies by offering features like sprint planning, backlog management and visual boards. Furthermore, real-time collaboration tools such as comments, mentions and notifications help enhance team communication among team members.
Overall, YouTrack by JetBrains stands out as an innovative and flexible issue tracking solution, providing development teams with all of the tools necessary for efficient project management, collaboration and product delivery of superior software products.
9. GitLab
GitLab is an integrated DevOps platform that serves as a comprehensive solution for software development lifecycle. Renowned for its end-to-end capabilities, GitLab facilitates collaboration among development, operations, and security teams on one platform. At its core, GitLab is a repository management system, offering version control of source code repository. However, its capabilities go far beyond traditional version control with features like continuous integration/continuous delivery (CI/CD), issue tracking/code review capabilities, plus more.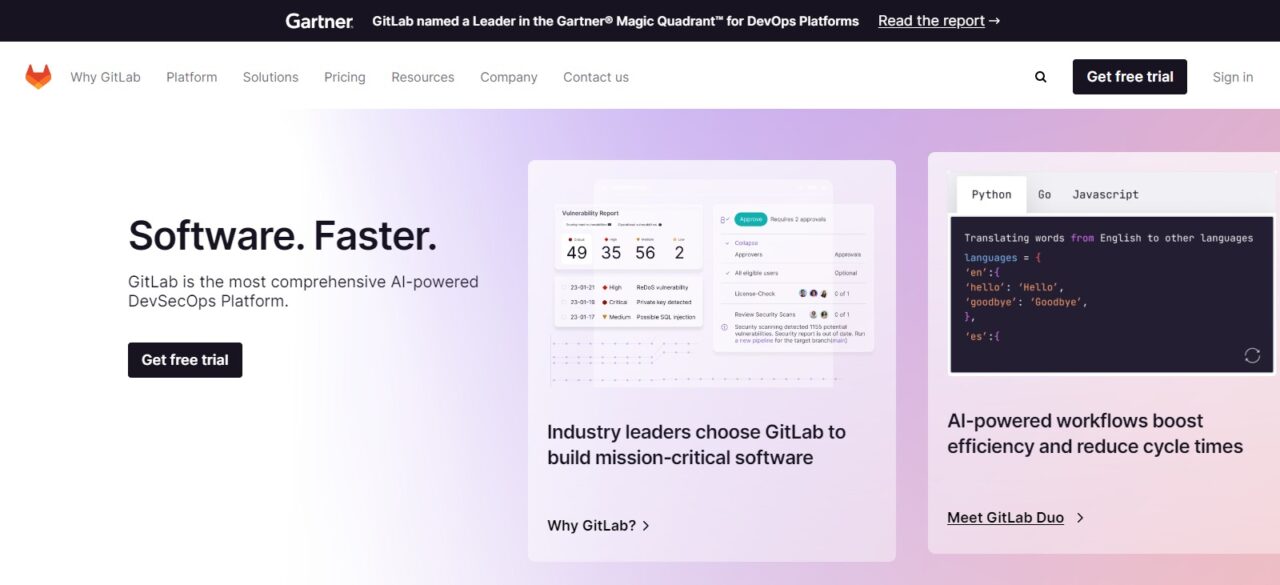 GitLab stands out as a devOps solution because of its integrated DevOps methodology, offering teams a centralized environment where they can plan, create, verify, package, release, configure and monitor their software projects in one streamlined process. By eliminating multiple tools that fragment development process and simplify collaboration processes for better development results.
GitLab's CI/CD capabilities simplify software delivery for teams by automating its software delivery pipeline, making building, testing and deploying apps easier than ever before. GitLab also features robust security features including static application security testing (SAST) and dynamic application security testing (DAST), providing enhanced code protection throughout the development cycle.
GitLab stands out as an inclusive and collaborative DevOps platform, providing teams and organizations of any size the tools to accelerate development cycles, enhance collaboration, and produce top-quality software products faster. Available both self-hosted and cloud versions for organizations of any kind – GitLab provides teams and organizations access to an effective DevOps solution with which they can improve team efficiency, accelerate development cycles, increase collaboration and deliver top quality software products more rapidly than ever.
10. Monday.com
Monday.com, an intuitive work operating system, has gained widespread acclaim due to its easy and visually appealing approach to project management. Offering a central platform for task tracking, collaboration, and project planning; Monday.com stands out by accommodating different workflows and methodologies as well as offering highly customizable boards where teams can visually represent projects, tasks, timelines and more.
Monday.com supports collaboration through features like real-time updates, file sharing and centralized communication hub. With its intuitive user-friendly interface, team members quickly adapted to this system despite various levels of technical expertise – making Monday.com ideal for project management, team collaboration or complex workflow automation tasks.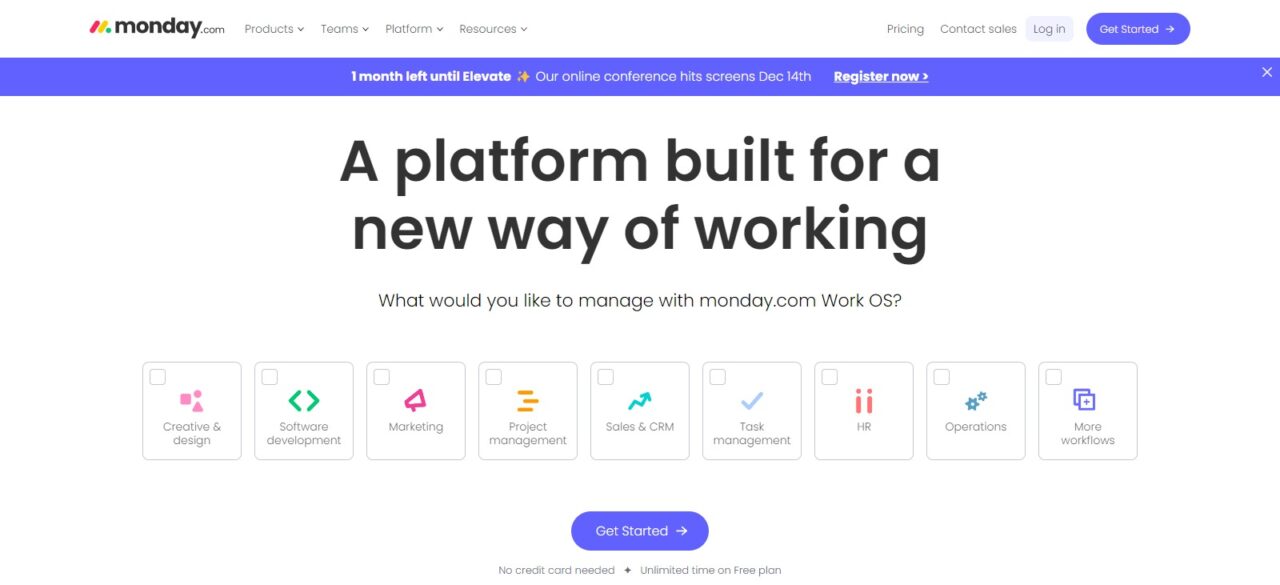 One of the hallmark features of Monday.com is its capacity to support scaled work, enabling teams to manage multiple projects simultaneously and ensure seamless connectivity through third-party tools such as integrations with popular third-party tools and applications. Teams can seamlessly add Monday.com into their existing toolchain through seamless implementation.
Monday.com provides teams looking to enhance their project management abilities with an eye-catching and collaborative solution that emphasizes customization and adaptability, meeting diverse team needs across industries – making it an invaluable asset in streamlining workflows and supporting effective teamwork.
11. Teamwork
Teamwork is a comprehensive project management and collaboration platform designed to streamline teams and facilitate work processes. Famed for its comprehensive set of features, Teamwork offers teams a centralized hub from which they can plan, track and execute projects efficiently – an invaluable asset in teams of all sizes and industries alike.
One of Teamwork's hallmarks is its ability to facilitate team collaboration. Real-time communication, file sharing and centralized discussions all contribute towards creating an engaged work environment. Furthermore, its support of multiple project management methodologies (waterfall vs agile) allows teams to select which approach best fits their projects.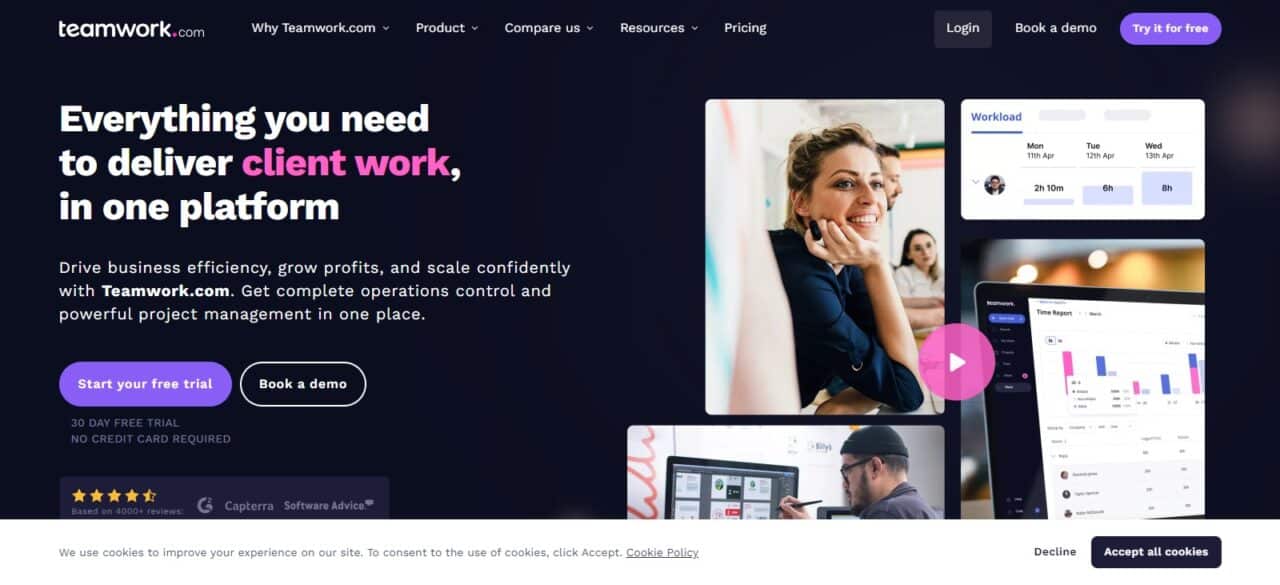 Teamwork's project planning capabilities are impressive, featuring Gantt charts, task dependencies and milestone tracking to keep projects on schedule. Furthermore, time tracking, reporting capabilities as well as integrations with popular third-party tools all help increase overall productivity and boost project completion timeframes.
Teamwork's adaptable nature ensures it can accommodate various project requirements, making it suitable for diverse teams and industries. Being cloud-based ensures easy accessibility from anywhere – encouraging collaboration across distributed or remote teams. As a comprehensive project management solution, Teamwork empowers teams to reach their goals, collaborate efficiently, and produce positive outcomes.
12. Wrike
Wrike is an innovative project management and collaboration platform renowned for its flexible yet scalable approach to task management. Thanks to its user-friendly interface and robust feature set, Wrike provides teams with an effective hub for planning, organizing and executing projects of varying complexities – perfect for agile, Scrum or traditional project management methodologies alike!
Wrike stands out from its competition with its flexible structure, providing customizable workflows and task views such as Kanban boards and Gantt charts to fit each team's specific needs. Real-time collaboration features like comments, file sharing and live editing enable seamless integration into existing work processes while real-time communication among team members remains at its core.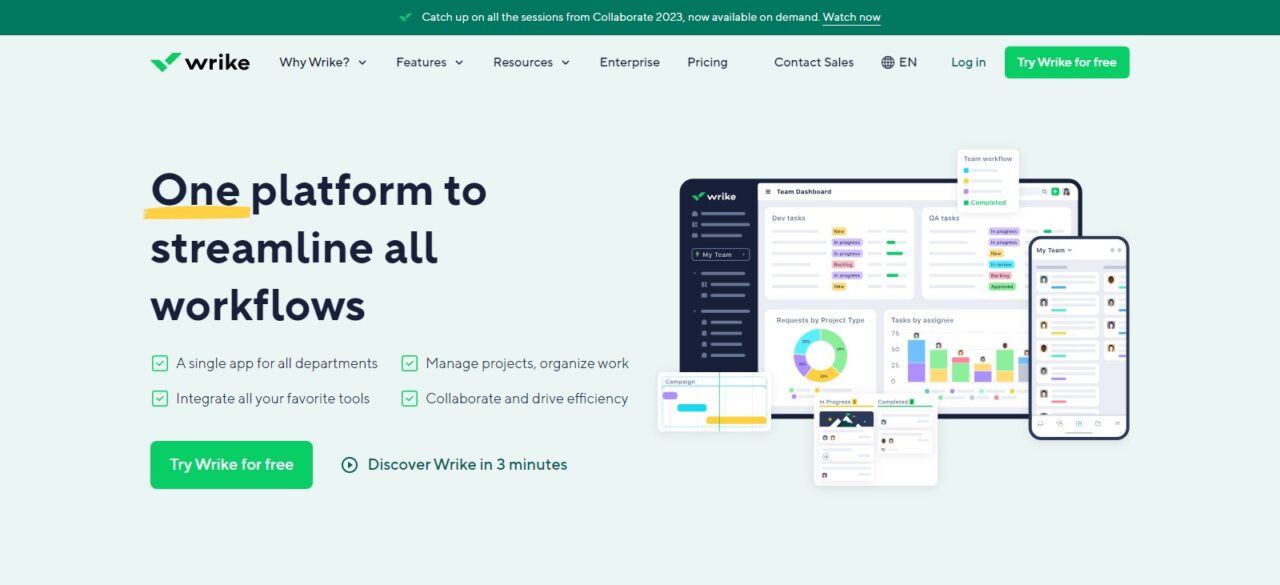 Wrike stands out as an agile platform with the capacity to adapt to small teams or large enterprises alike, accommodating both cross-functional collaboration and efficient cross-team tracking of projects, updates and progress efficiently. Integrating with third-party tools further bolster connectivity, creating an ideal work environment and seamless experience. From managing projects efficiently through optimizing workflows or team collaboration to team communication and goal achievement; Wrike provides teams with all they need for efficient success with efficiency at its core.
13. Azure DevOps Services
Microsoft Azure DevOps Services provide an integrated environment to plan, track, develop, test and deliver software solutions. This cloud-based platform serves the full application development lifecycle with features such as Azure Boards for work tracking; Repos for version control; Pipelines for continuous integration and delivery; Test Plans for test management and Artifacts for package management.
One of the hallmarks of Azure DevOps Services is its seamless integration with other Microsoft Azure services, creating a streamlined developer experience. It caters to different development methodologies by supporting agile practices with customizable boards and backlogs while simultaneously offering continuous integration and delivery for more streamlined workflows.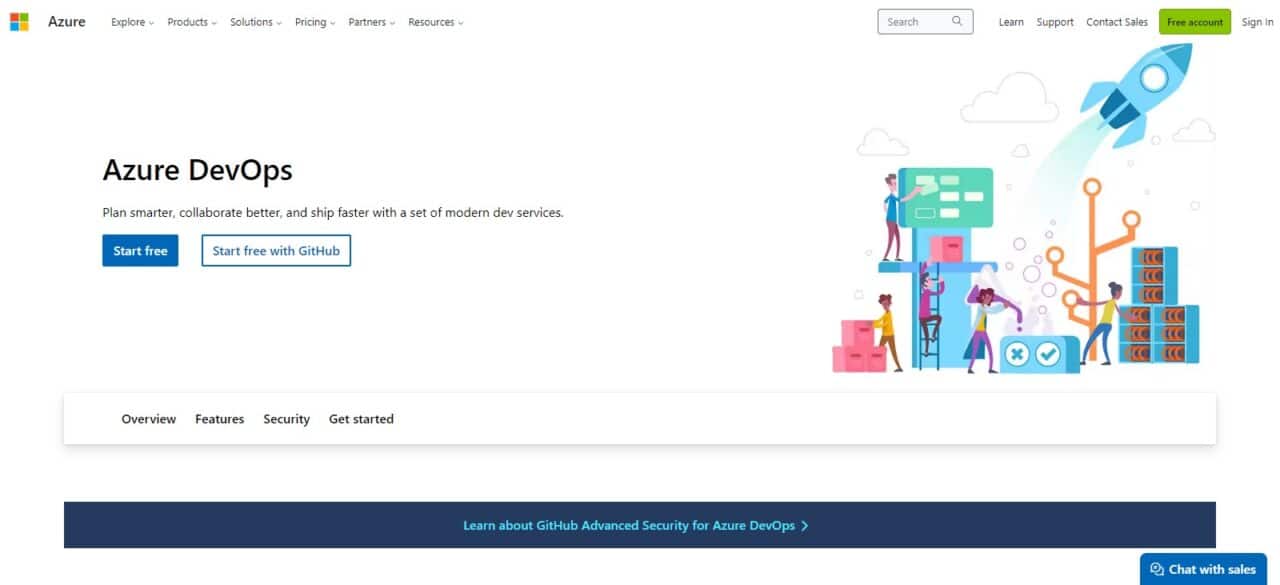 Azure DevOps Services prioritizes collaboration and transparency by offering real-time insight into project progress while streamlining communication among team members. As a scalable DevOps solution, Azure DevOps Services equips development teams to produce high-quality software quickly with speed, efficiency, and collaboration at the forefront of their processes.
14. Notion (Best Alternatives To Jira)
Notion, an all-in-one workspace, has gained immense popularity due to its flexible and collaborative approach to task and information management. Blurring the lines between note-taking, project management and collaboration tools, Notion offers users a centralized platform where they can create, organize and share various forms of content – from personal task lists through collaborative project management and knowledge sharing. Its strength lies in accommodating diverse workflows from personal task lists up to collaborative project management with knowledge sharing capabilities.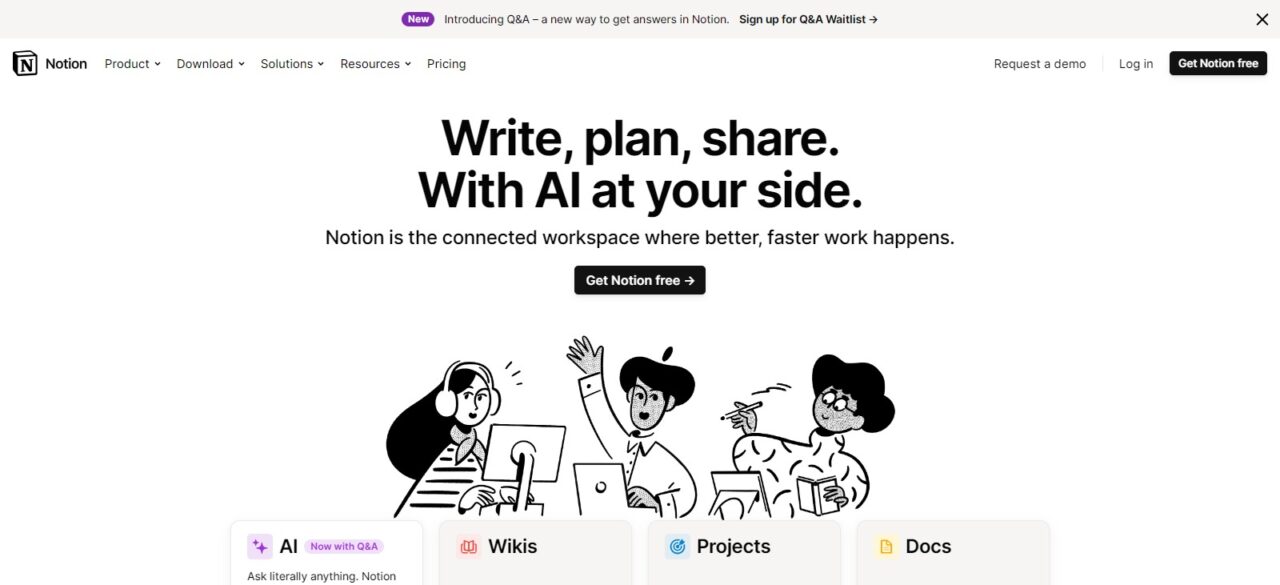 Notion's modular structure enables users to design their workspaces using blocks–fundamental units that can be personalized for various uses. From creating to-do lists or databases to collaborative documents, Notion provides users with an environment in which information can be structured according to individual needs. With features like databases, kanban boards and calendar views that add further flexibility for organizing and visualizing data.
Notion's design prioritizes collaboration, with real-time editing, comments, and mentions allowing teams to stay in constant communication with one another. Notion can also serve a range of uses from individual productivity through team collaboration to building wikis or knowledge bases. As an intuitive workspace that empowers users to break free from traditional tools by customizing digital environments to their work preferences and goals – Notion empowers users to craft digital environments tailored specifically for themselves.
15. Workfront
Workfront, a comprehensive work management platform, has quickly become the go-to solution for teams seeking to optimize workflows and enhance collaboration. Intended to centralize project and task management, Workfront offers teams a centralized workspace in which they can plan, execute and track their work effortlessly. Known for its advanced features and wide array of project management methodologies supported by this robust solution, making it suitable for industries of various sizes as well as teams of all shapes and sizes.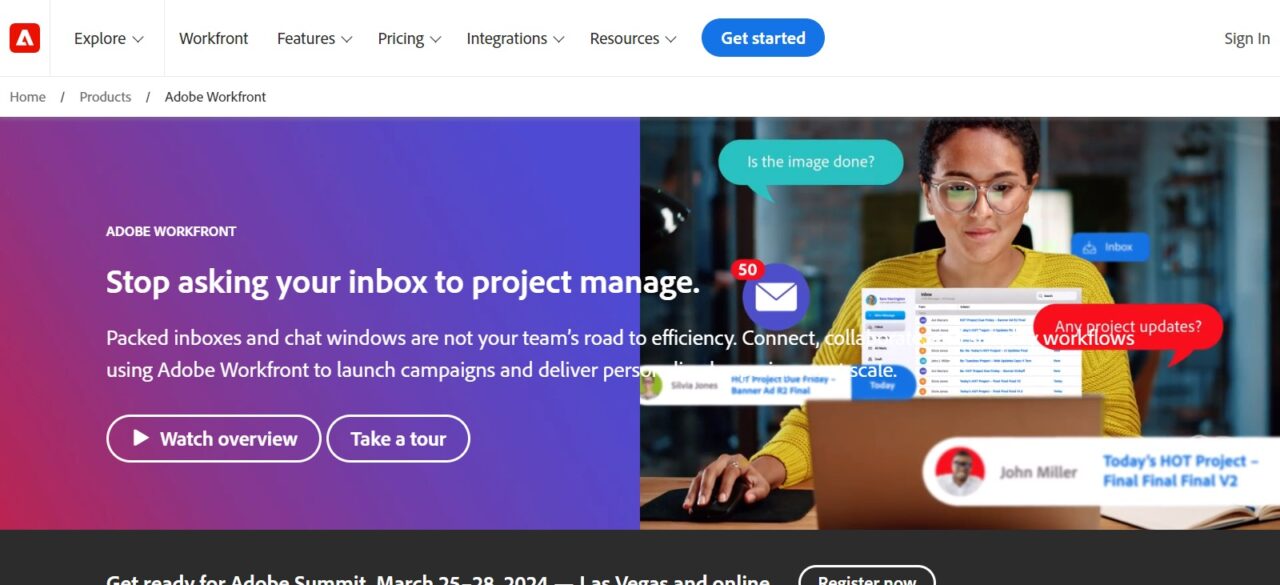 Workfront excels at streamlining every stage of work lifecycle management. From initial project planning and resource allocation, task execution and reporting back, the platform gives teams an overall view of work progress with customizable dashboards and reporting tools that give insights into project statuses, bottlenecks and making data-driven decisions.
Collaboration is at the core of Workfront's design, with features like real-time updates, document sharing, and commenting facilitating effective team communication among team members. Integrations with popular third-party tools create a connected work environment.
Workfront provides access from any location, encouraging collaboration across distributed or remote teams. Its focus on scalability and flexibility makes it suitable for teams across industries–from marketing and creative services to IT and project management–while its comprehensive work management solution empowers teams to increase efficiency, collaboration, and overall work success.
16. Asana (Best Alternatives To Jira)
Asana, an easily adopted project management platform, stands out for its ease of use and effectiveness in helping teams plan, organize and execute their work more effectively. Renowned for its user-friendly interface, Asana provides teams with a centralized space where they can plan, track and manage tasks and projects collaboratively. Furthermore, its versatility enables it to accommodate various project management methodologies including agile and traditional approaches.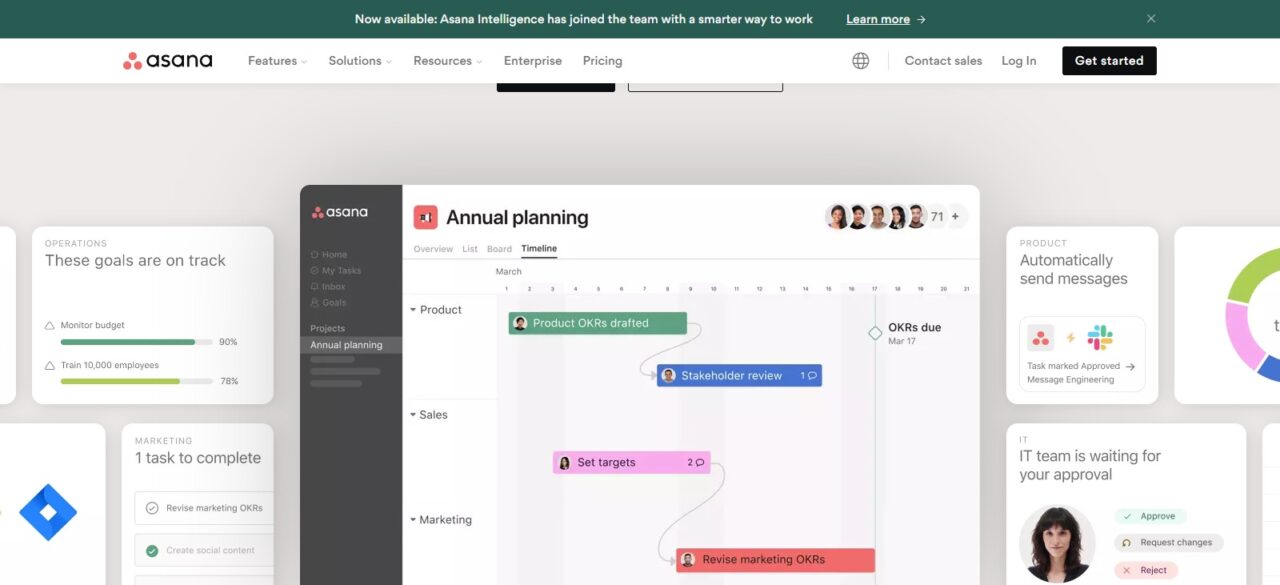 Asana offers three core features that are tailored to different team structures and project needs: task creation, project timelines, customizable workspaces. It's intuitive design allows for quick adoption by teams so they can focus on doing their work without wrestling with complex tools. Visual project boards, task lists and calendars further increase clarity and transparency while giving team a comprehensive view of their progress.
Collaboration is at the core of Asana, with features such as task comments, file attachments and mentions facilitating seamless team communication. Furthermore, Asana integrates with numerous third-party applications, increasing connectivity while creating a comprehensive toolchain for teams.
Asana provides teams with the power to work more efficiently and achieve their goals more quickly and easily. With its accessibility and adaptability, Asana makes itself invaluable across diverse industries and sizes – creating an efficient yet collaborative work environment.
17. Basecamp
Basecamp, a globally-recognized project management and collaboration platform, has quickly become the go-to solution for teams looking for efficiency in their work processes. Famed for its user-friendly interface and intuitive approach, Basecamp provides a straightforward solution for organizing projects, tasks and team communication while providing to-do lists, deadlines and document sharing without hassle or confusion.
Basecamp's key features include message boards, to-do lists and document storage, which enable teams to centralize communication and project activities. Basecamp is designed with its intuitive nature in mind so teams can quickly adapt the platform without the learning curve associated with traditional project management tools.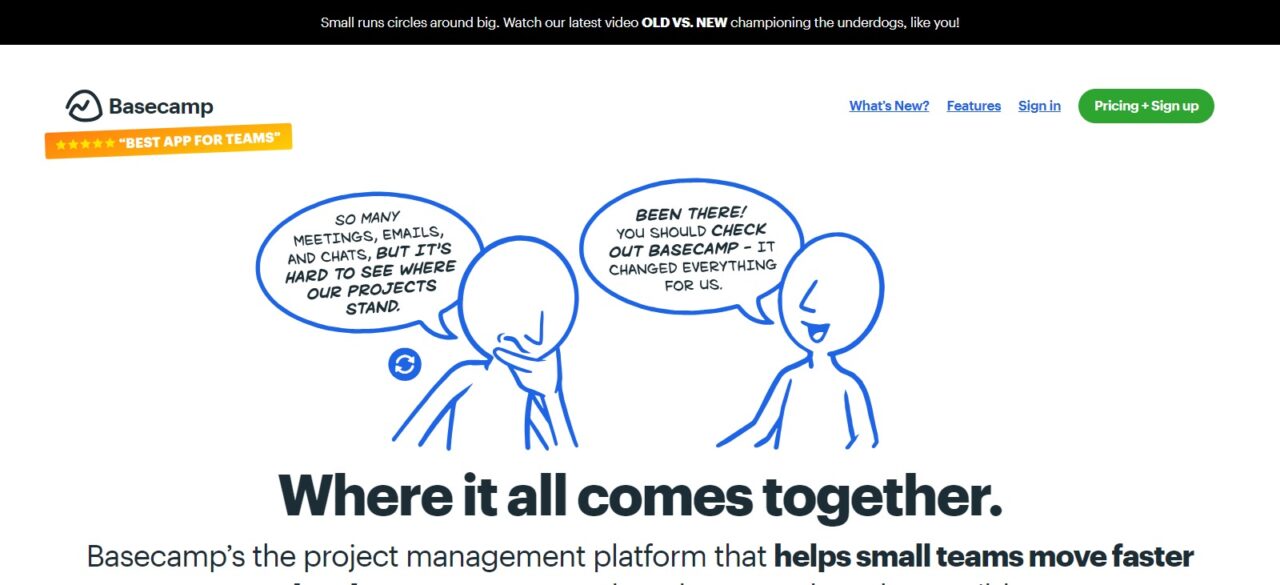 Basecamp was designed with collaboration in mind, offering dedicated spaces for team discussions and file sharing, message boards to facilitate open communication among team members, enhancing team cohesion and project awareness. While Basecamp may lack some of the advanced features found in other project management tools, its simplicity makes it ideal for small-to-midsized teams looking for an efficient yet focused solution to manage their projects while encouraging effective teamwork.
18. Planview
Planview, an all-encompassing work and resource management platform, stands out as an exceptional solution for organizations aiming to optimize project portfolios and enhance overall efficiency. Recognized for its versatility, Planview boasts tools covering project management, portfolio management, collaboration and strategic planning; with teams having access to prioritized, implemented and tracked projects seamlessly without interruption.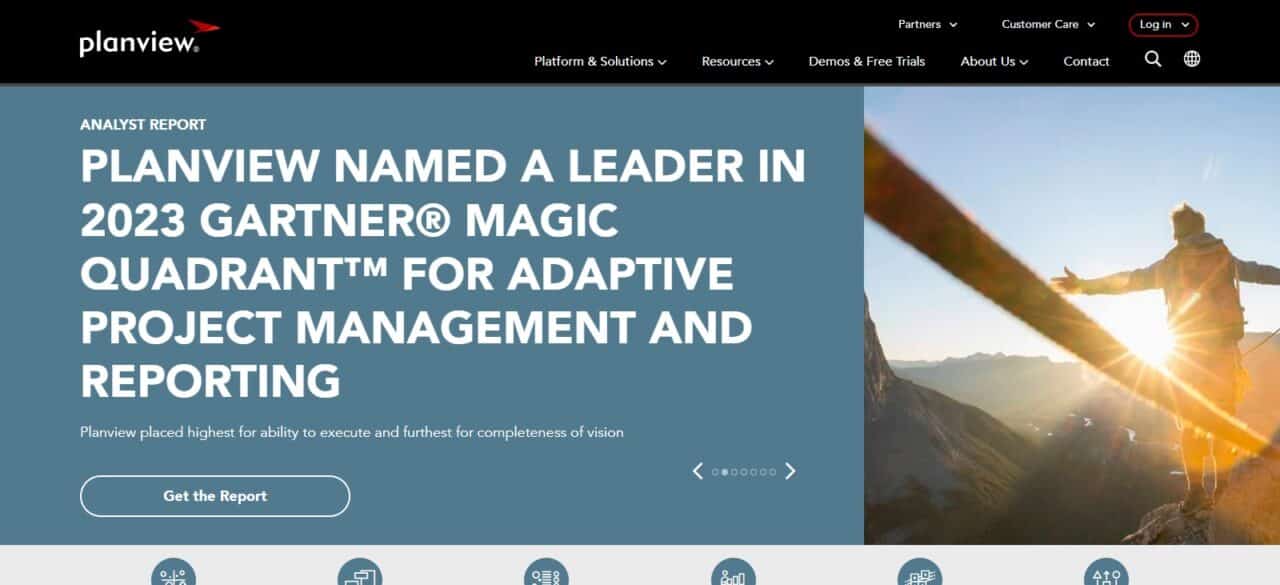 Planview stands out by its versatility in accommodating both traditional project management methodologies and agile frameworks, making it suitable for organizations with diverse work structures and methodologies. Furthermore, its central dashboard provides real-time visibility into project statuses, resource utilization statistics and financial metrics so stakeholders can make informed decisions.
Planview was built with collaboration in mind, featuring features like document sharing, discussion forums, and project collaboration spaces to enable effective team communication among team members. Furthermore, integrations with popular third-party tools enhance connectivity and create an eco-system of digital tools within a cohesive digital ecosystem.
As a cloud-based solution, Planview ensures teams can remain accessible and flexible no matter their location or work style – whether that means working from an office setting or remotely. Due to its scalability, this tool can meet the needs of businesses of various sizes and industries, from startups to enterprises. Planview stands as a comprehensive work and resource management solution, helping organizations optimize portfolios, maximize resource utilization and meet strategic objectives more easily than ever.
19. Taiga (Best Alternatives To Jira)
Taiga is an accessible project management platform with widespread appeal among agile development teams. Intended to promote collaboration and streamline project workflow, Taiga provides tools for planning, tracking and managing tasks with its comprehensive suite of tools; what sets Taiga apart is its support of Agile methodologies such as Scrum and Kanban by offering user stories sprints and backlogs.
Taiga's user-friendly interface enables teams to efficiently and transparently create, prioritize, assign and prioritize tasks – creating an efficient work environment. Visual boards such as customizable Kanban boards and sprint backlogs enhance project visibility while helping teams stay organized during their development cycle.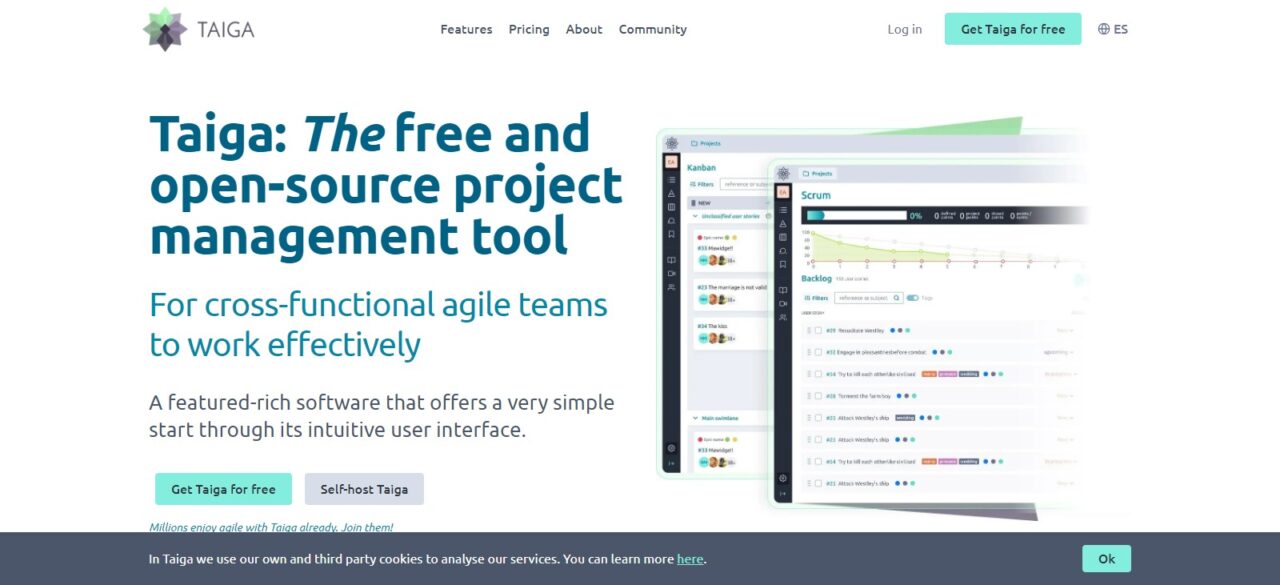 Collaboration is at the heart of Taiga's design, with features like real-time chat, comments and document sharing providing seamless communication among team members. Furthermore, its integration capabilities with popular version control systems and third-party tools contribute to an integrated development ecosystem.
Taiga stands as an open source solution that not only is cost-effective, but also promotes community involvement and continuous improvement. Taiga serves small teams or large enterprises alike as an efficient project management platform allowing development teams to efficiently plan, execute, and deliver top quality projects.
20. Clubhouse
Clubhouse is a project management platform tailored to the specific needs of software development teams, offering simplicity with powerful features to enhance collaboration and productivity. What sets Clubhouse apart is its intuitive user interface which makes planning, tracking and managing their projects straightforward for teams. Clubhouse utilizes Stories as its foundation allowing teams to break work down into manageable units and prioritize them effectively.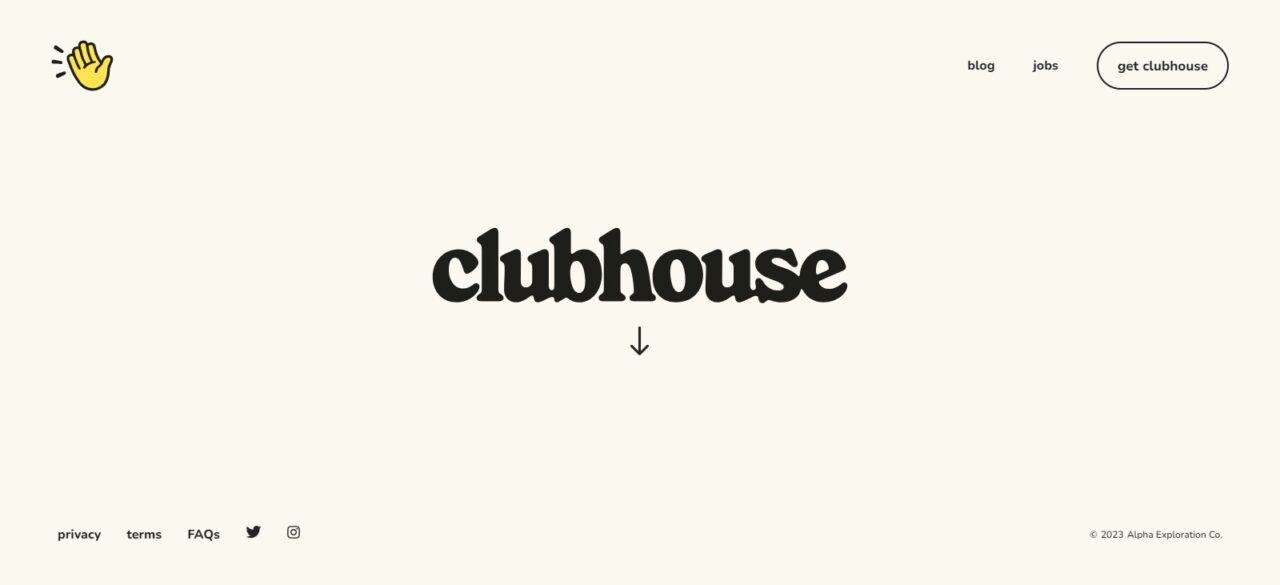 Clubhouse excels at accommodating different agile methodologies, such as Scrum and Kanban, providing customizable workflows, sprint planning and release tracking to meet the dynamic requirements of development teams. Furthermore, visual representation of project progress through features like Boards and Epics gives transparency and clarity to all team members involved in project.
Clubhouse places great emphasis on collaboration, offering features like comments and mentions as well as integrations with popular communication tools. Furthermore, its seamless integration with version control systems and continuous integration tools provides for an efficient development workflow.
Clubhouse is an accessible cloud-based solution designed for teams working remotely or across distributed environments, while its scalability makes it suitable for both startups and large enterprises alike. As a user-friendly project management platform, Clubhouse empowers development teams to streamline workflows and complete successful projects more quickly and successfully than ever before.
Tell Me The Best Feature Of Best Jira Alternatives In 2024?
One of the hallmarks of Jira alternatives is their user-friendly interfaces, providing teams with an easier and more accessible experience. They often prioritize simplicity as a means to reduce learning curve associated with project management tools; additionally, having a simple yet clean design can greatly facilitate onboarding processes for newcomers while contributing to greater overall efficiency.
Enhance Collaboration Tools. A standout feature among Jira alternatives is enhanced collaboration tools. Recognizing the significance of seamless communication and teamwork within projects, these tools often include robust collaboration features like real-time messaging, commenting, and notification systems to foster effective teamwork on project tasks. This emphasizes communication which creates a more cohesive environment among members while simultaneously encouraging more efficient task completion.
Flexibility is one of the hallmarks of Jira alternatives. While Jira is well-known for its extensive customization features, some teams may prefer alternatives that combine flexibility with simplicity – tools offering configurable workflows allow teams to tailor the tool specifically to their processes without becoming bogged down with complexity from Jira's highly customizable nature.
Jira alternatives stand out with their integration capabilities, often offering seamless integrations with third-party applications to allow teams to include their preferred tools into project management workflows and increase productivity while creating an unified digital ecosystem for project teams.
Jira alternatives offer exceptional support for agile methodologies like Scrum or Kanban with features like visual boards, sprint planning and backlog management designed specifically for these frameworks. These tailored features assist teams that adhere to agile practices for an improved project management process.
How To Choose Best Alternatives To Jira In 2024?
Determine Your Requirements: List down the key features and functionalities your team requires. Incorporate elements such as ease-of-use, customization options, scalability and collaboration features into the mix.
Consider Your Team's Workflow: Examine your team's project management workflow in order to identify any special requirements or methods followed, such as agile, Scrum or Kanban methodologies.
Furthermore, evaluate user-friendly interfaces: Consider solutions with intuitive user-friendly interfaces to reduce learning time for your team. Once selected, look for tools with both simple yet powerful features.
Evaluate Customization Options: If customization is an essential aspect, review which alternatives provide sufficient adaptability to meet the processes of your team. cauta In particular, look out for tools offering customizable workflows, fields and project structures as well as those offering collaboration features.
Explore Integration Capabilities: Evaluate the integration capabilities of each solution to ensure compatibility with your current toolset and third-party apps that your team relies on.
Assess Scalability: As your team and project requirements change, ensure the alternative can keep up with them. When selecting an agile methodology-support tool, take into consideration its scalability as part of its assessment criteria..
Take Advantage of Free Trials: Take advantage of free trials offered by many project management tools to see which alternatives align best with the needs of your team.
Conclusion : Best Alternatives To Jira In 2024
Conclusion: Selecting the ideal alternatives to Jira in 2024 requires a carefully considered evaluation process tailored to your team's unique needs and preferences. As project management tools continue to advance, multiple attractive alternatives offer features and functionalities which might better align with project requirements – factors like user friendliness, customization options, collaboration features, integration capabilities, scalability and support for agile methodologies may all come into play when making this choice.
Given the shifting dynamics of project management, it's essential that you choose an alternative that not only meets your team's current needs but also positions you for future expansion and shifting project dynamics. When considering possible options, factoring user reviews, free trials, and including key stakeholders as decision-makers in your evaluation can provide invaluable insight.
No matter what features your team prioritizes most highly, whether that means simplicity, robust collaboration tools or seamless integration into existing workflows, the optimal alternative to Jira for you should enhance team efficiency while encouraging effective communication and aligning with preferred project management methodologies. By conducting a careful and extensive evaluation process you can choose an alternative that propels your team toward success in 2024 and beyond.
FAQ'S : Best Alternatives To Jira In 2024
What features should I look out for in Jira alternatives?
Key features to keep in mind for project management software are user-friendly interfaces, customizable options, collaboration tools, integration capabilities, scalability and agile methodologies. Each team may require different solutions; therefore it's essential that features align with their specific project management requirements.
How can I determine whether an alternative solution will scale with my expanding team?
Assess an alternative's record with regards to scaling by reviewing case studies, user testimonials and any information regarding its ability to handle larger projects or increased user numbers. Furthermore, take advantage of free trials so as to test how well it performs under various conditions.
Will Jira alternatives easily integrate with other tools my team utilizes?
While many alternatives provide various integrations, before making your selection it is essential that you carefully review their list to ensure compatibility with your existing toolset and create a seamless digital ecosystem for your team project.
Are there alternatives that specifically support agile methodologies?
Absolutely, many agile methodologies such as Scrum or Kanban can be accommodated by these alternatives. Search for features such as sprint planning, backlog management, visual boards that correspond with your team's preferred agile practices.
How can I ensure the chosen alternative will be user-friendly for my team?
Evaluate the user interface during free trials, read user reviews, and assess overall intuitiveness when considering alternative tools. Look for options with features that strike a balance between simplicity and powerful features to ensure an easier onboarding process for your team.
Can customer support assist in selecting the appropriate alternative?
Customer support is critical in order to effectively address any concerns or inquiries during your team's use of an alternative. Make sure your decision takes into account its responsiveness and effectiveness; strong support can have a dramatic impact on overall experience.
How can I include my team in the decision-making process when selecting an alternative solution?
Encourage feedback from team members who will use the tool. Conduct demonstrations or workshops so they can explore all available alternatives firsthand, ensuring that it aligns with their preferences and workflows. This involvement ensures the chosen tool fits seamlessly within your team environment.