The Best Bike Under 2 Lakh rupees in the Indian market offers an enticing blend of performance, style, and value for money. One of the top contenders in this price range is the Bajaj Pulsar RS 200. With its sporty design, powerful 200cc engine, and advanced features like ABS and fuel injection, the RS 200 provides an exhilarating riding experience without breaking the bank.
Another strong option is the TVS Apache RTR 200 4V, known for its sharp handling, refined engine, and a plethora of modern features. These bikes strike a balance between affordability and performance, making them the top choices for enthusiasts seeking a thrilling ride without compromising their budget.
Here is list of Best bike under 2 lakh
TVS X
Hero Karizma XMR
Suzuki Gixxer SF
Jawa Standard
Tork Kratos
Yamaha MT 15 V2
Royal Enfield Hunter 350
7 Best bike under 2 lakh
1. TVS X
The TVS X electric scooter represents a significant leap in eco-friendly mobility. Equipped with a robust 7kW motor that can deliver a peak power of 11kW and a substantial 40Nm of torque, this scooter offers an exhilarating ride. With impressive acceleration capabilities, it can sprint from 0 to 40kmph in a mere 2.6 seconds, making it agile and responsive in urban traffic.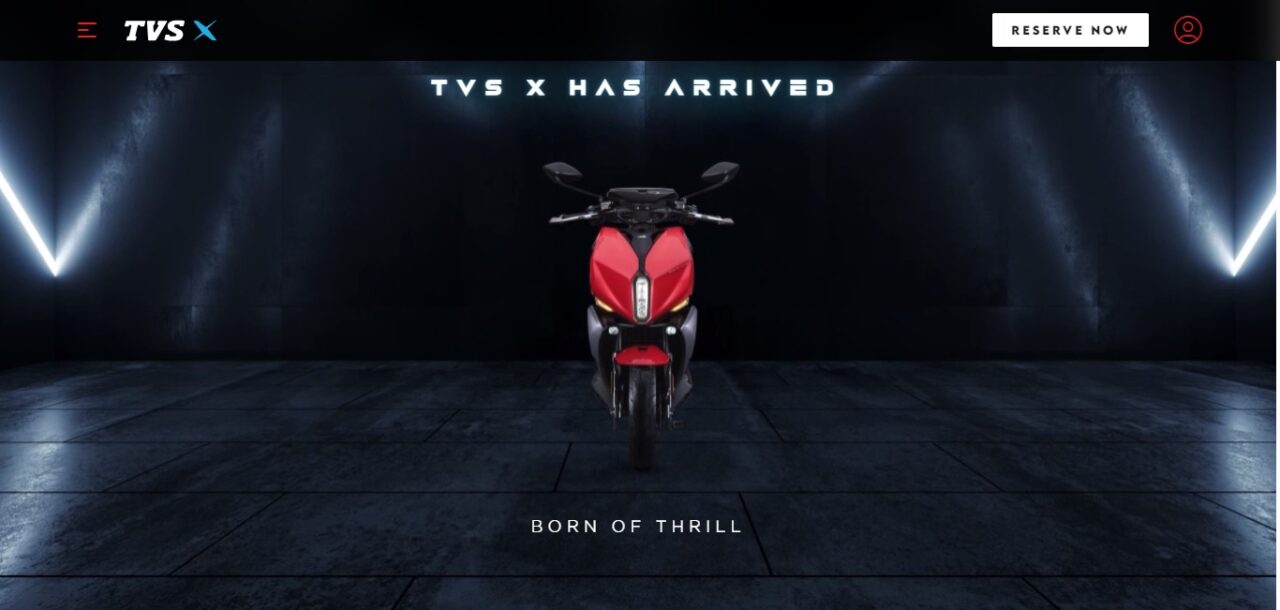 The scooter is designed to reach a top speed of 105kmph, ensuring it's more than capable of handling highway speeds. Powering this efficient machine is a 4.44kWh battery pack, which, under Indian Driving Conditions (IDC), claims a range of 140 kilometers, making it a practical choice for daily commuting while reducing environmental impact.
The TVS X electric scooter is a promising addition to the electric vehicle market, promising both performance and sustainability in a sleek package.
2. Hero Karizma XMR
The Hero Karizma XMR offers an enticing blend of style and performance at an attractive price point, starting at Rs. 1,72,900 in India. Under the hood, it boasts a formidable 210cc BS6 engine that not only complies with emission standards but also churns out an impressive 25.15 bhp of power and a robust 20.4 Nm of torque.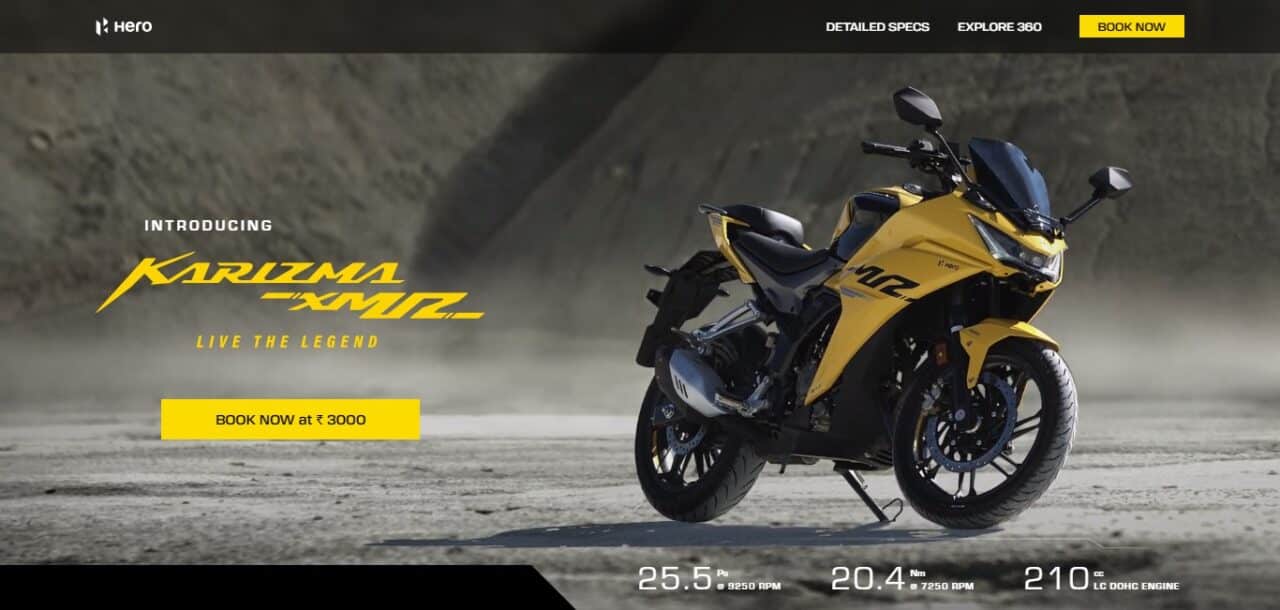 This potent combination ensures a thrilling and responsive ride on Indian roads. Safety is a priority with the Karizma XMR, as it comes equipped with both front and rear disc brakes, supplemented by an anti-locking braking system (ABS) to provide riders with enhanced control and confidence during braking maneuvers.
3. Suzuki Gixxer SF
The Suzuki Gixxer SF is a sporty and stylish motorcycle that caters to enthusiasts without breaking the bank, with a starting price of ₹1.39 lakh (average ex-showroom price) in India. This popular bike offers two variants to choose from – the Standard BS VI version and the Ride Connect variant, each tailored to different rider preferences and needs.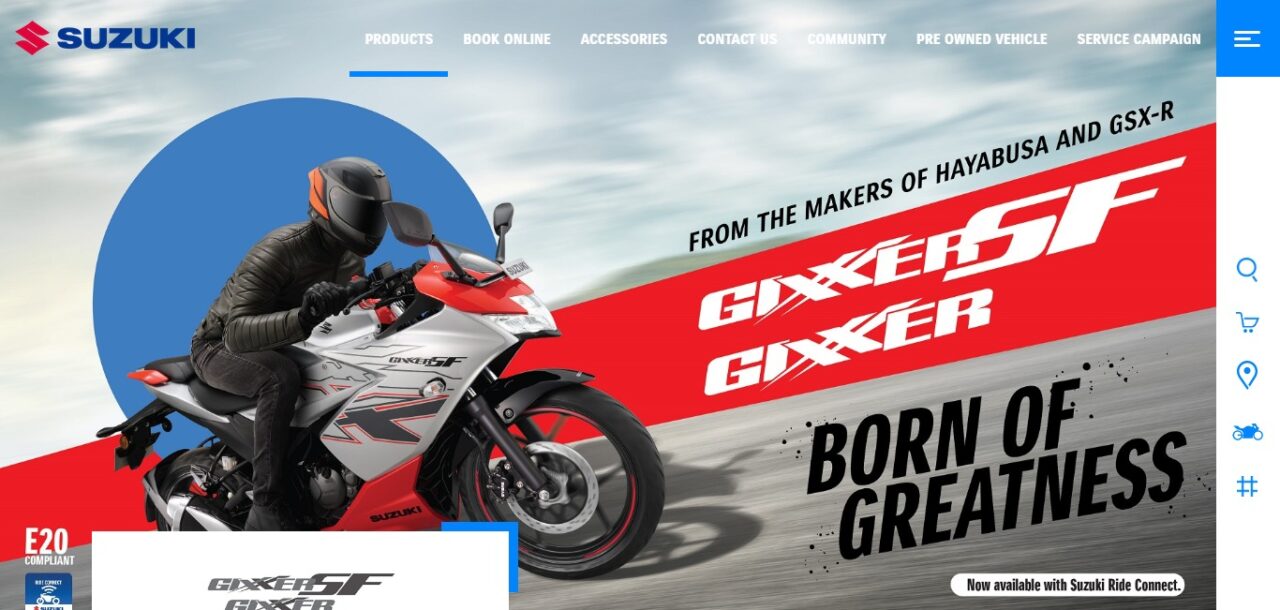 Adding a touch of personalization, the Suzuki Gixxer SF comes in an array of three vibrant colors. With its affordable price point, multiple variants, and striking design, the Gixxer SF has solidified its place as a compelling choice for riders looking to blend performance and style on the Indian roads.
4. Jawa Standard
The Jawa Standard motorcycle from Classic Legends and Jawa Moto pays tribute to iconic Jawa bikes from years past, with retro styling combined with cutting edge engineering. The Jawa Standard boasts a classic aesthetic with its round headlamp, sculpted fuel tank and chrome accents reminiscent of motorcycling's golden age.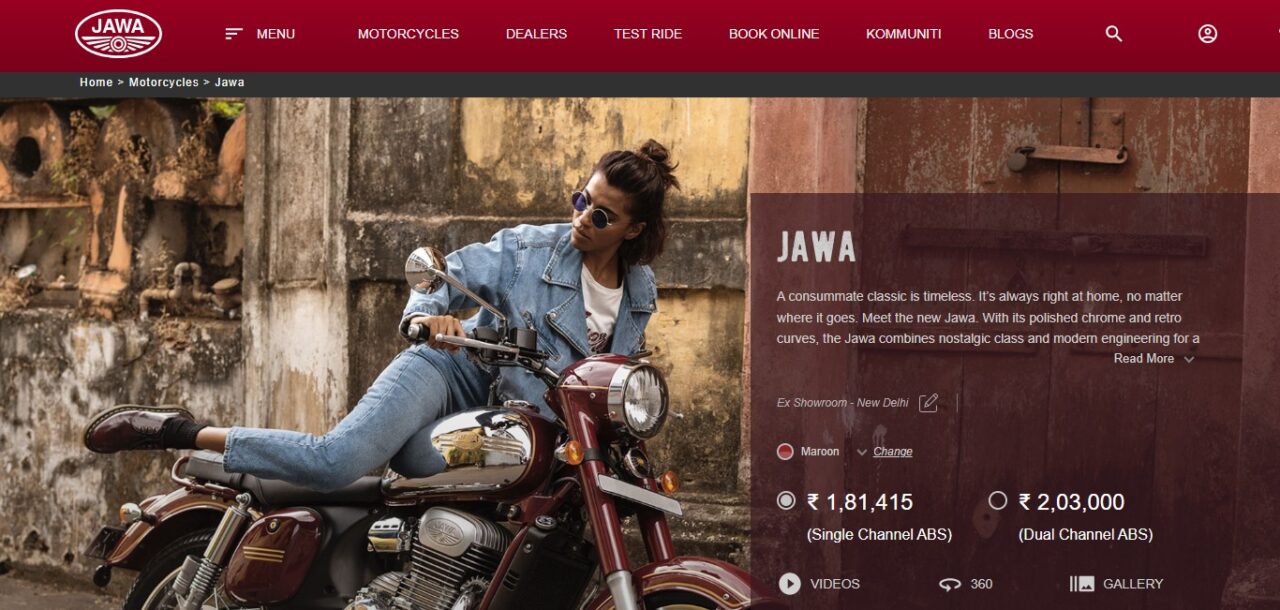 Underneath its timeless exterior lies a modern 293cc liquid-cooled single cylinder engine which delivers smooth power delivery while offering efficiency. The Jawa Standard's comfortable riding posture and focus on offering an unforgettable riding experience makes it attractive to enthusiasts who appreciate both classic motorcycles and contemporary two-wheelers for their reliability, technology, and performance.
5. Tork Kratos
The Tork Kratos is a promising electric motorcycle that embraces eco-conscious mobility with a cutting-edge design. It's driven by a robust watt PMAC Motor that delivers efficient and powerful performance. Charging the Kratos is a breeze, requiring only 4-5 hours to reach a full charge for its 4 kWh battery. With this charge, it boasts an impressive claimed range of 70 kilometers per charge, making it an ideal choice for daily commutes and short journeys.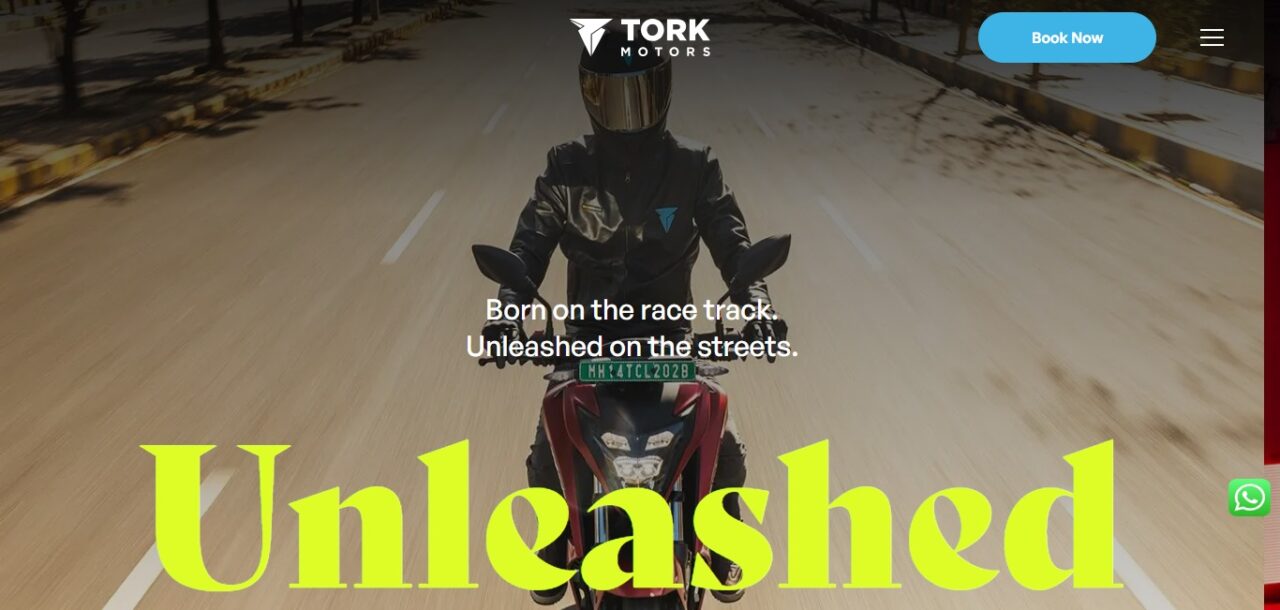 In terms of affordability, the Tork Kratos offers a competitive price range, starting at Rs 1.37 lakh and going up to Rs 1.67 lakh (ex-showroom, Delhi), catering to a range of budgets. It's available in two distinct variants, the R and R Urban Trim, giving riders options to match their preferences and riding styles. The Tork Kratos represents a compelling option in the electric motorcycle market, combining performance, convenience, and sustainability into one exciting package.
6. Yamaha MT 15 V2
Tork Motors, an innovative Indian manufacturer of electric vehicles, has unveiled the Tork Kratos EV motorcycle to meet rising demand for such bikes in India and worldwide. Specifically designed to address this growing market trend. Expected to represent an important step forward for electric two-wheeler technology, the Kratos is expected to feature an efficient electric motor and advanced battery technology for a thrilling emission-free riding experience.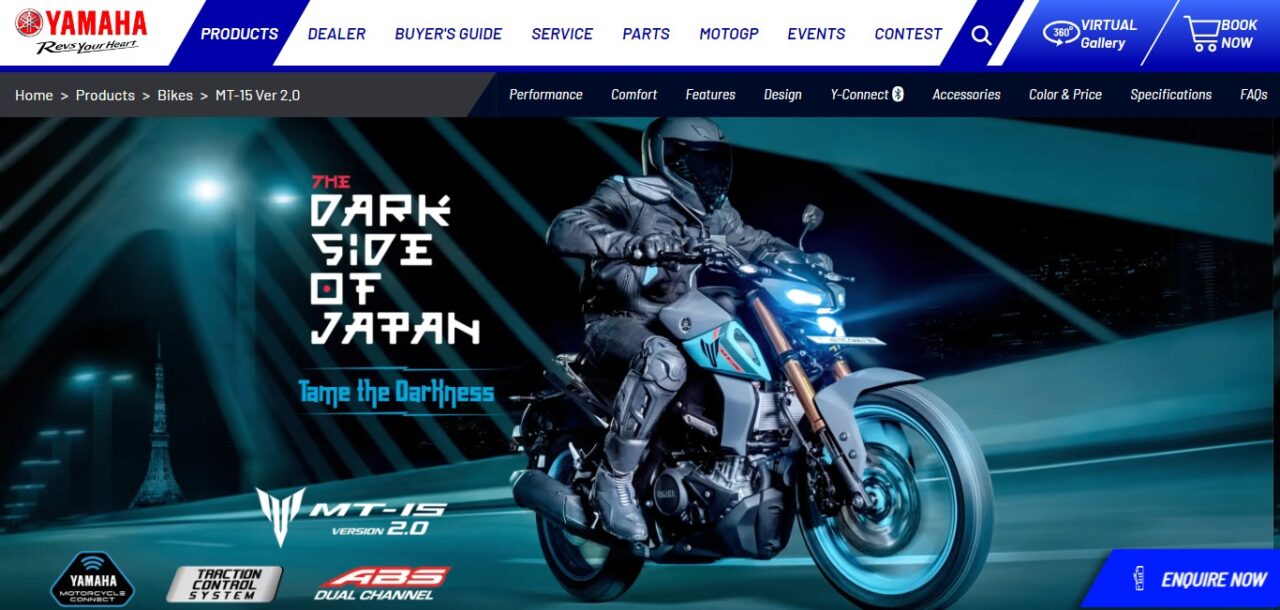 Tork Motors has long been recognized for their dedication to improving the electric vehicle ecosystem, and their latest creation, the Kratos, promises to do just that by featuring cutting-edge features and connectivity options that reflect modern rider needs. At a time when electric mobility is becoming a global priority,
The Tork Kratos stands to become an impressive addition to the electric motorcycle market, providing environmental sustainability as well as an exciting riding experience. For more information about this model please visit Tork Motors official website or reach out directly. For updates regarding specifications, features, and availability please contact Tork Motors directly or visit their official Tork Motors website directly.
7. Royal Enfield Hunter 350
Royal Enfield Hunter 350, set to join its extensive portfolio, is highly anticipated from India's iconic motorcycle manufacturer Royal Enfield. As expected of other Royal Enfield offerings, this one promises classic design elements coupled with cutting-edge engineering features. The Hunter features a 350cc engine to deliver a balanced blend of power and efficiency for city commuting as well as leisurely rides on open roads.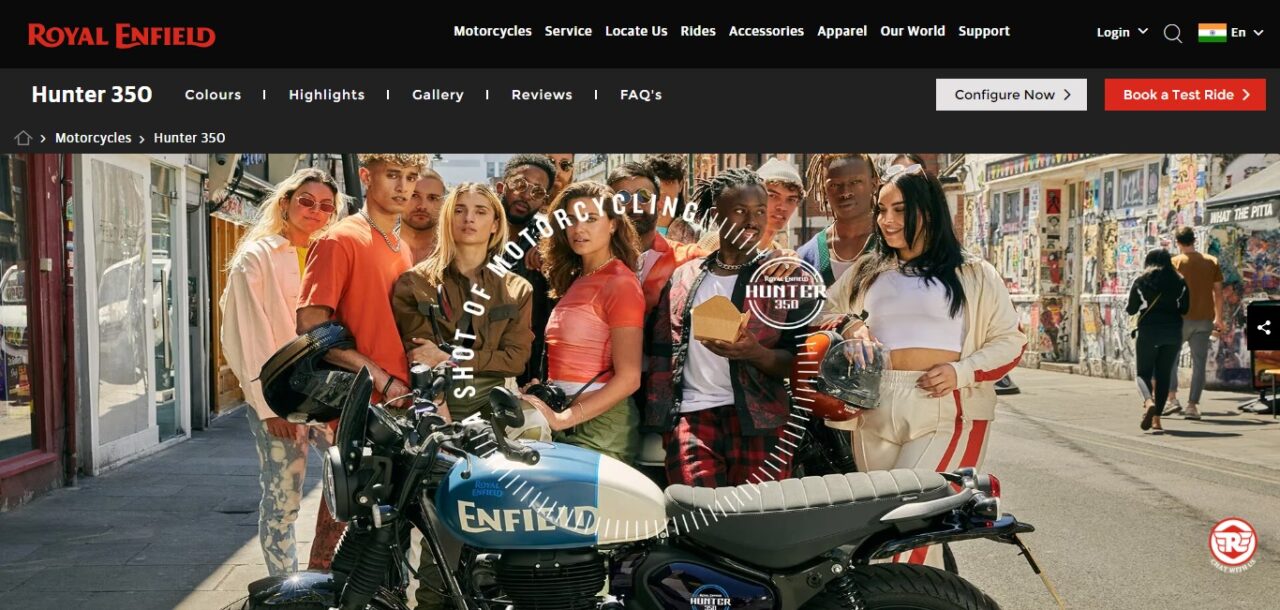 Royal Enfield has built its reputation on offering a nostalgic riding experience, and the Hunter 350 looks set to continue this legacy. Royal Enfield's Hunter 350 represents their commitment to meeting riders' evolving preferences while maintaining its timeless charm. For the latest and most accurate information regarding its specifications, features and pricing, it is best to visit their official website or reach out directly to a Royal Enfield dealership.
Conclution
As such, finding the ideal bike under 2 lakh rupees requires striking a balance between personal preferences and priorities. Many exceptional choices exist within this price range that meet diverse riding styles and requirements. No matter your riding needs – thrilling performance, classic styling or advanced features – bikes such as the Bajaj Pulsar RS 200 and TVS Apache RTR 200 4V are top picks.
Your ideal motorcycle will depend entirely upon your personal preferences, riding needs, and features that matter most to you. Therefore, it is crucial that you test ride several options prior to making a final selection based on factors like comfort, handling and maintenance costs – the sub-2 lakh motorcycle market in India offers plenty of exciting choices at excellent value for money that offer unforgettable riding experiences!
FAQ
What are the best bikes available under 2 lakh rupees in India?
Some of the best bikes under 2 lakh rupees include the Bajaj Pulsar RS 200, TVS Apache RTR 200 4V, KTM Duke 200, Yamaha FZ25, and Royal Enfield Classic 350, among others.
How do I choose the best bike under 2 lakh rupees for my needs?
Consider your riding style, preferences, and priorities. Are you looking for a sporty ride, a cruiser, or a commuter? Assess factors like engine performance, comfort, mileage, and maintenance costs to make an informed choice.
Are there any electric bikes available in this price range?
Yes, some electric bikes fall under the 2 lakh rupees range, such as the Ather 450X and the Bajaj Chetak. Electric bikes can be a great option for eco-conscious riders.
What are the financing options available for bikes under 2 lakh rupees?
You can explore various financing options, including bank loans, two-wheeler financing schemes, and credit from non-banking financial institutions. Many manufacturers also offer attractive financing deals.
Do these bikes come with ABS and other safety features?
Yes, many bikes in this price range are equipped with ABS (Anti-lock Braking System) and other safety features like disc brakes, LED lighting, and advanced suspension systems to enhance rider safety.