Best Dungeon Crawler Games gaming has developed, the world of dungeon crawler titles has seen an abundance of titles that combine exploration with strategy and intense combat – some more memorable than others! Diablo II remains a timeless classic among them all. Released in 2000, this game quickly captured players with its dark, atmospheric world, addictive loot system, and memorable classes.
The Elder Scrolls V: Skyrim stands out as an unforgettable RPG experience due to its combination of rich lore and open world exploration with dungeon crawling elements – making for a unique RPG adventure! Spelunky stands as an outstanding roguelike game with its procedurally generated levels, challenging gameplay and endless replayability – earning its place amongst other dungeon crawler classics such as Dark Souls, Path of Exile and Hades to provide hours of immersive and rewarding dungeon crawler experiences.
Why Choose Dungeon Crawler Games?
Choosing to play dungeon crawler games can be a rewarding and enjoyable gaming experience for several reasons:
Exploration: Dungeon crawler games often feature intricate and mysterious underground or fantasy worlds to explore. Navigating through dark, winding corridors, uncovering hidden passages, and discovering secret treasures can be immensely satisfying.
Challenge: These games are known for their challenging gameplay. They require strategic thinking, quick reflexes, and resource management. Overcoming tough enemies and difficult puzzles can be incredibly rewarding.
Progression: Many dungeon crawlers offer character progression systems, allowing you to level up, acquire new skills, and customize your character. This sense of growth and development adds depth to the gameplay.
Loot: The anticipation of finding valuable loot, weapons, and armor is a major draw. Dungeon crawlers often employ a "loot and gear" system, where the next powerful item could be just around the corner, encouraging exploration and replayability.
Atmosphere: Dungeon crawler games often excel in creating immersive atmospheres. Whether it's the eerie ambiance of a haunted crypt or the dark and gritty world of a post-apocalyptic dungeon, these games can transport players to captivating and atmospheric settings.
Co-op and Multiplayer: Many dungeon crawlers offer cooperative or multiplayer modes, allowing you to team up with friends or other players to tackle challenging dungeons together, enhancing the social aspect of gaming.
Storytelling: Dungeon crawler games often feature rich lore and storytelling elements that can captivate players. Uncovering the history of the dungeons and the world around them can be as engaging as the gameplay itself.
Replayability: Procedurally generated dungeons or a wide variety of character classes and builds can make these games highly replayable. Each playthrough can offer a different experience.
Nostalgia: For some gamers, dungeon crawlers evoke a sense of nostalgia, harkening back to classic titles like Diablo and Baldur's Gate. They offer a connection to the roots of RPG gaming.
Escape and Immersion: Dungeon crawlers provide an opportunity to escape into fantasy worlds, immersing players in an adventure where they can temporarily leave behind the stresses of daily life.
Here Is List Of Best Dungeon Crawler Games
Wizardry
Gauntlet 2
Mystery Dungeon: Shiren the Wanderer
Torchlight 2
Ultima Underworld: The Stygian Abyss
The Binding of Isaac: Rebirth
Angband
Nethack
Diablo 2
Etrian Odyssey II: Heroes of Lagaard
10 Best Dungeon Crawler Games of All Time
1. Wizardry
Wizardry was released for home computers in 1981, sending six-person parties into an immense maze to defeat an evil wizard. It helped establish the archetype for pure dungeon crawlers: sinister traps, strange creatures, secret doors, fabulous treasures and labyrinthine passageways with character progression through endless trial-and-error gameplay and character levelling;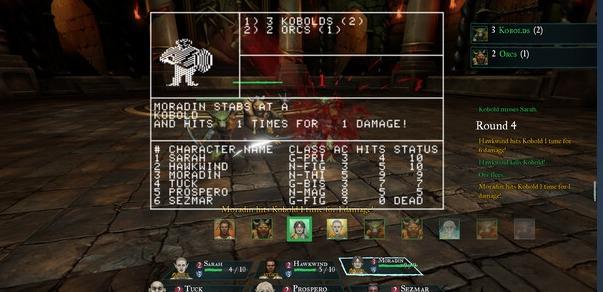 Character development via character progression and lots and lots of trying and dying! Wizardry set the standard for its genre with pioneering gameplay and challenging mechanics that set its standard and its legacy can still be felt today with modern RPGs; reminding us all of what it means to explore dark and mysterious dungeons step after perilous step!
2. Gauntlet 2 (Best Dungeon Crawler Games)
Gauntlet makes dungeoneering social by inviting four players to collaborate and conquer an endless series of creepy floors together, collecting treasure and food along the way. Gauntlet 2 reinvented the formula by allowing players to double up on their preferred classes and taunt their friends, as well as introducing its trademark theme music.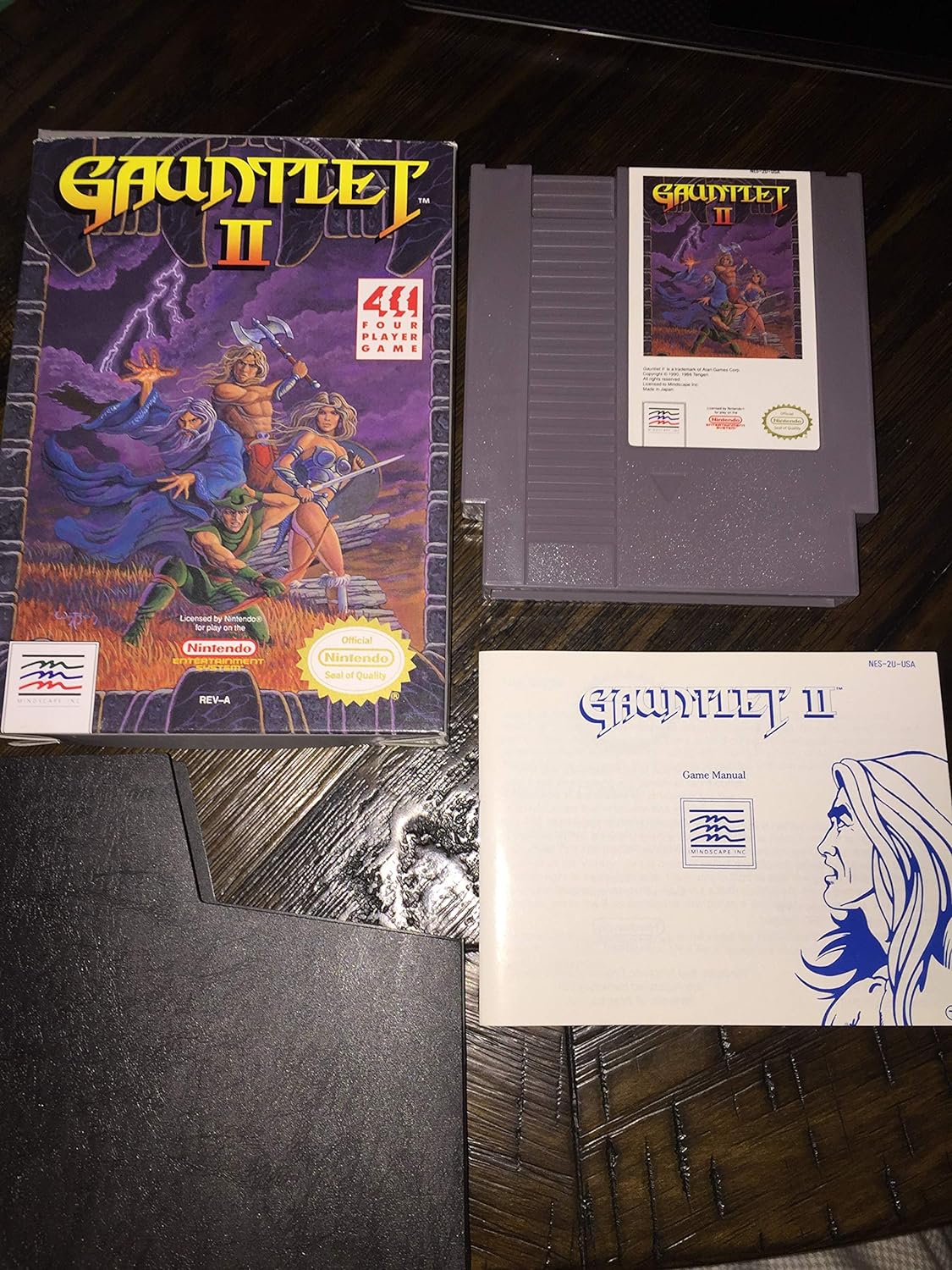 These classic arcade games pioneered cooperative multiplayer experiences that were groundbreaking at the time, encouraging teamwork and competition among friends while they navigated treacherous mazes, vanquished monster hordes and vied for who would get the last turkey leg. Now nostalgic gems, the Gauntlet series remains one of my personal favorites due to its unparalleled mayhem and timeless dungeon-crawling fun that epitomizes co-operative gaming's timeless charm.
3. Mystery Dungeon: Shiren the Wanderer
Shiren simplifies the daunting conventions of roguelikes such as permadeath, item identification and random level design into an easily understandable experience accompanied by colorful cartoonish aesthetics and fantastic monster designs. Stages may be challenging, but their gameplay loop is so captivating that you'll likely keep coming back for another attempt at perfecting a run.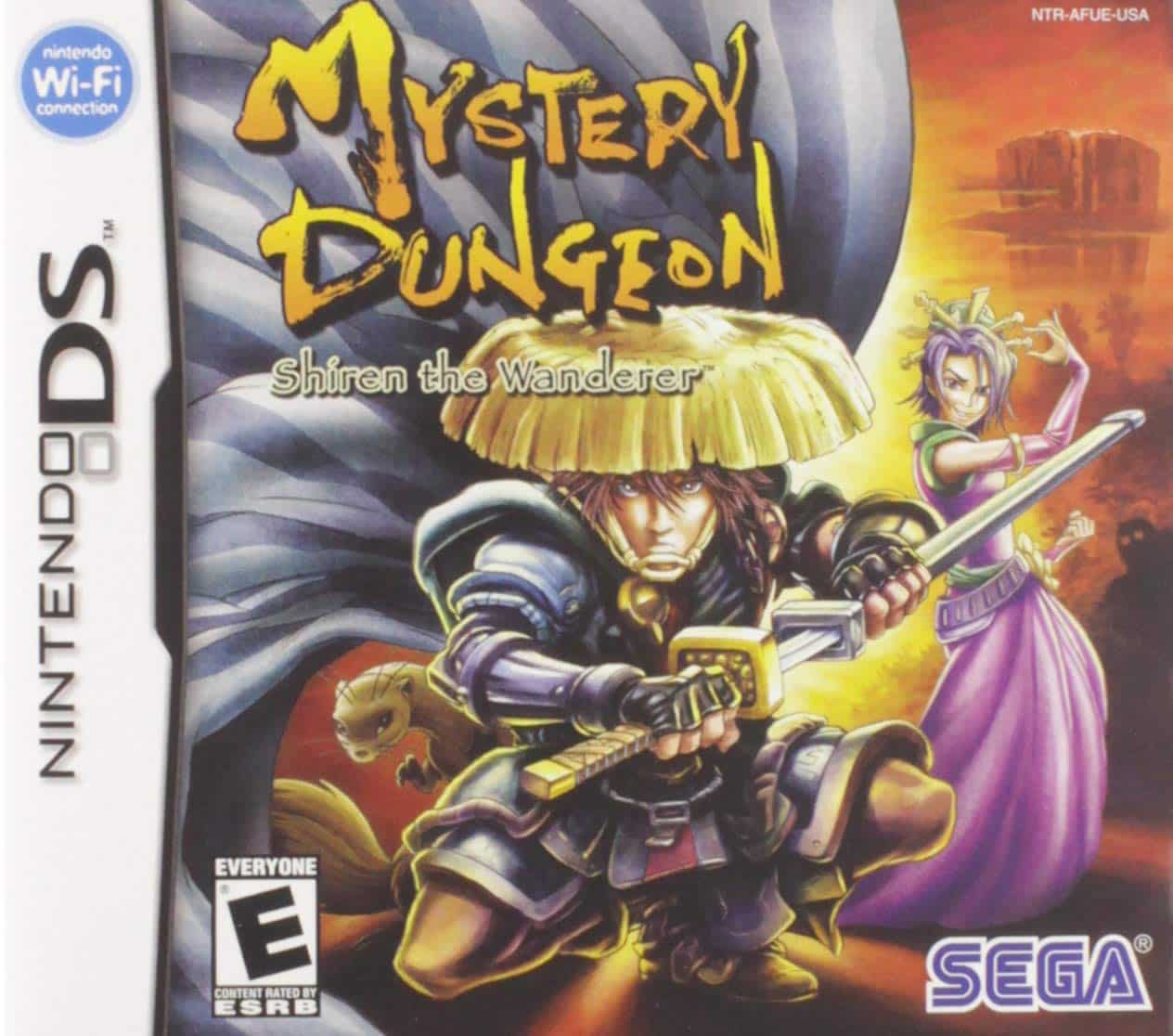 Shiren the Wanderer stands out as an accessible and welcoming roguelike experience, welcoming both newcomers to roguelikes as well as veterans to this genre. It offers both experienced gamers as well as newcomers an addictive challenge of conquering unforgiving dungeons with its clever design and appealing gameplay experience. Shiren has found its own niche among dungeon-crawling games with an exciting, captivating adventure that stands as testament to their enduring popularity.
4. Torchlight 2 (Best Dungeon Crawler Games)
Torchlight 2 is an exquisite cycle of exploration, slaying, looting and power-up that has been fine-tuned to near perfection. Following in the footsteps of Diablo II with more forgiving respec structures and minimal designs that feel just right, Runic Games struck a remarkable balance between accessibility and depth in this game to provide players.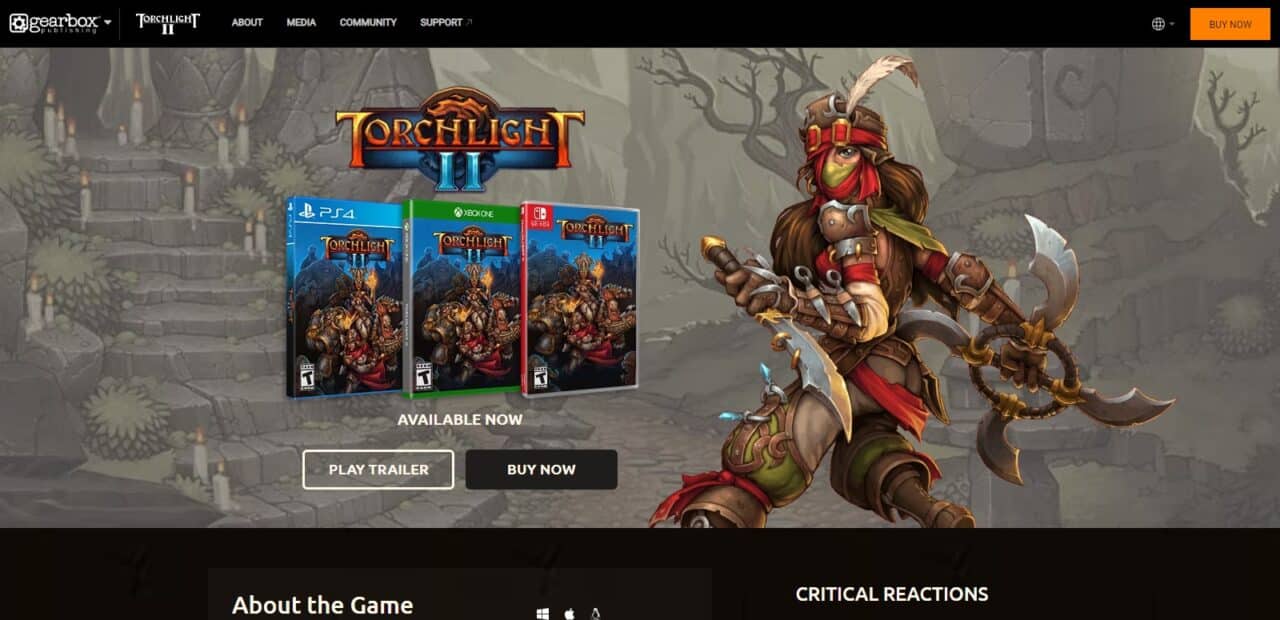 With an addictive yet satisfying gameplay loop – one which keeps players coming back for more! Adding vibrant world graphics along with diverse character classes and seamless cooperative multiplayer makes Torchlight 2 an irreplaceable classic among action RPG enthusiasts that epitomizes dungeon crawling genre games!
5. Ultima Underworld: The Stygian Abyss
Ultima Underworld made an indelible mark on video game history through its realistic illusion of true 3D dungeon crawling experience, supported by real-time combat and an amazing dungeon that encouraged emergent gameplay. Its innovative design inspired generations of shooters, RPGs, and exploratory action games afterward.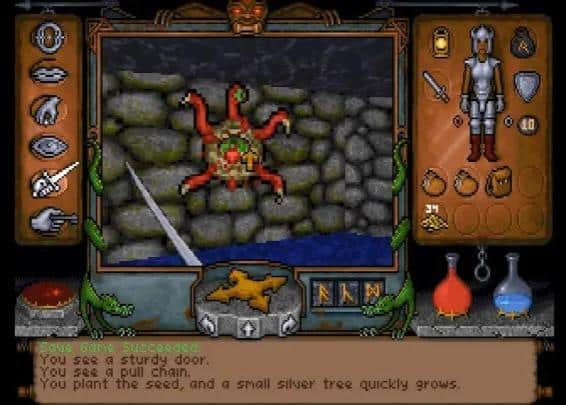 Looking Glass Studios' landmark title set not only new standards for immersive dungeon crawlers but also laid the groundwork for open world and first person games development; its complex interactive world enticing players to think creatively while exploring every nook and cranny; creating an unforgettable legacy and cementing its place among gaming history's greats!
6. The Binding of Isaac: Rebirth (Top Dungeon Crawler Games)
The Binding of Isaac boasts an immense selection of collectibles and skills that is simply staggering, with each technique receiving its own beautiful presentation. Furthermore, its vast, randomly generated dungeons are home to dangerous yet beautiful enemies to challenge Isaac on his quest. As you explore its bizarre world, you will uncover increasingly bizarre and powerful items which transform your character in unexpected ways.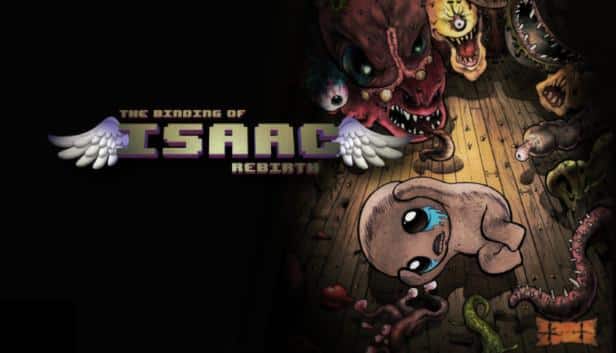 Edmund McMillen's roguelike masterpiece The Binding of Isaac offers an endlessly replayable experience that draws players in with its combination of challenging gameplay, dark humor, and hauntingly beautiful art style that perfectly complements its disturbing narrative. It stands as an outstanding example of how indie games can push creative boundaries while captivating players with unorthodox approaches to dungeon crawling.
7. Angband
Angband may seem straightforward at first: just head down 200 floors into a dungeon and defeat its boss, but over 25 years of development and evolution has turned this ASCII-art roguelike into one of the most challenging and compelling pure combat RPGs we've ever played. Don't let its modest graphics fool you;
This ASCII-art roguelike is as engaging and challenging as anything we've experienced; its beauty lies not in flashy visuals but intricate mechanics, challenging encounters and the thrill of creating characters capable of conquering an Abyss; its testament to gameplay depth and strategy: sometimes adventures come even in surprising forms!
8. Nethack (Best Dungeon Crawler Games)
Nethack stands apart from its cousin Angband in that it encourages exploration and experimentation through randomly-generated dungeons filled with elements that come together to allow an infinite number of interactions between players. Nethack has been under continuous development for almost thirty years and continues to receive updates and improvements today.

Nethack's commitment to excellence has propelled it into legendary status among roguelike games, where players explore its intricate depths while uncovering secret passages and encountering unexpected challenges. Part of its timeless allure lies in its complexity and excitement of never knowing what may happen next, making it a timeless classic of dungeon crawlers.
9. Diablo 2
Diablo 2's action-oriented approach to dungeon crawling remains unparalleled. Every element feels carefully crafted, from its innovative multiplayer design and wonderful powers to random loot drops that seem tailored specifically for character concept creation. This iconic game stands as testament to the enduring popularity of hack-and-slash subgenre games.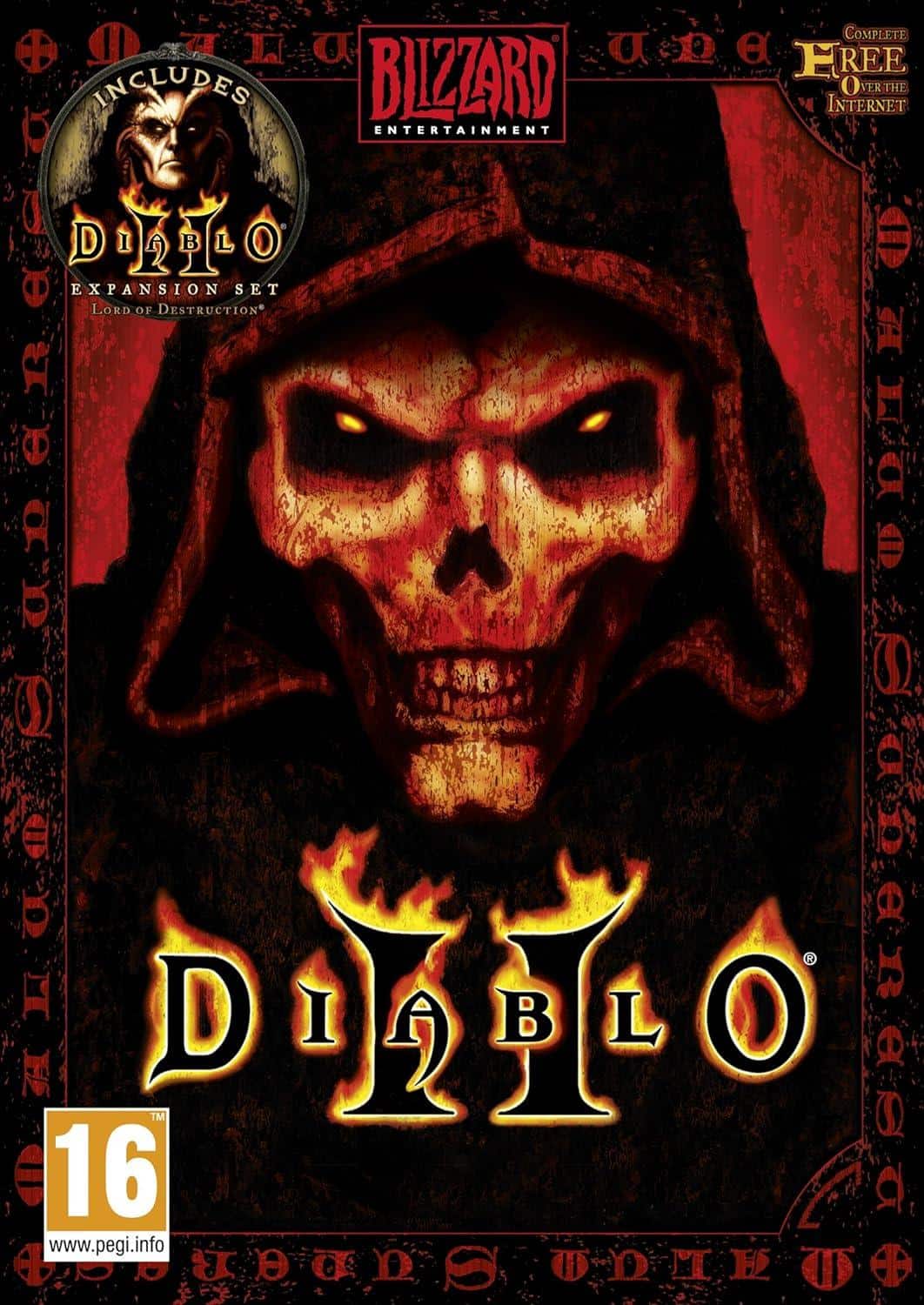 Where fighting off demon hordes while gathering ever more powerful gear has kept players enthralled for decades – which led to Diablo 2 becoming an instant classic and unforgettable gaming experience! Diablo 2 redefined dungeon crawler genre whilst setting standards few other games have managed to match, thus becoming an irreplaceable piece in gaming history!
10. Etrian Odyssey II: Heroes of Lagaard (Top Dungeon Crawler Games)
Make way for the number one dungeon-crawler ever made: Etrian Odyssey 2's success can be traced directly back to its D&D roots. Colorful corridors and cute characters of Etrian Odyssey 2's vast dungeons belie its nerve-shattering difficulty; every section adds new trap or puzzle mechanics for you to solve as you traverse its twisting labyrinth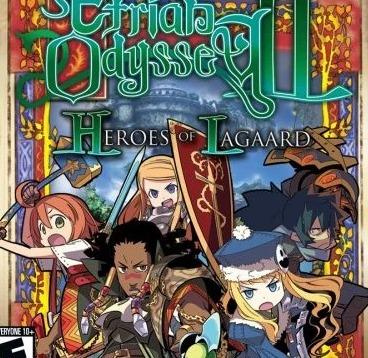 Not to mention an amazing soundtrack by Yuzo Koshiro that truly enhances it even further – making Etrian Odyssey 2 one of the greatest ever dungeon crawlers ever. Designed not only to challenge strategic thinking but immerse you in an adventure full of peril – creating classic D&D experiences which have captured gamers for generations now.
Best Dungeon Crawler Games Conclusion
Dungeon crawler games have earned themselves an esteemed position within the expansive gaming world, captivating players through their captivating blend of exploration, strategy, and combat. From classics like Diablo II and Ultima Underworld to contemporary favorites such as The Binding of Isaac and Torchlight 2, games have continuously delivered enjoyable and timeless experiences that stand the test of time.
Dungeon crawlers provide an immersive and captivating gaming experience, from exploring random dungeons to customizing character abilities or unearthing hidden treasure. With every adventure comes its own set of challenges – making dungeon crawlers a fantastic form of entertainment.
These titles have left an indelible imprint on gaming culture with their intricate storytelling, diverse character classes, and groundbreaking gameplay features. Dungeon crawler games continue to evolve and inspire gamers worldwide, promising hours of thrilling exploration and epic battles for everyone involved. No matter your skill or experience level, there is always another dungeon waiting to be explored and conquered in this ever-expanding genre of dungeon crawler games!
FAQ
What are dungeon crawler games?
Dungeon crawler games are a genre of video games that typically involve players navigating through intricate, often underground, environments filled with enemies, traps, and treasures. These games emphasize exploration, combat, and character progression.
What makes a dungeon crawler game great?
Great dungeon crawler games often excel in several areas, including immersive world-building, challenging gameplay, character development, and engaging storytelling. A balance between exploration, combat, and puzzle-solving is key to their success.
What are some classic dungeon crawler games?
Classic dungeon crawler games include Diablo II, Ultima Underworld, and Gauntlet. These titles have had a profound impact on the genre and continue to be beloved by gamers.
Are there modern dungeon crawler games worth playing?
Absolutely! Modern dungeon crawlers like Hades, The Binding of Isaac, and Torchlight 2 have received critical acclaim for their engaging gameplay, deep mechanics, and captivating storytelling.
What role does multiplayer play in dungeon crawler games?
Multiplayer modes in dungeon crawlers often enhance the social aspect of the game. They allow players to team up with friends or other gamers, working together to conquer challenging dungeons, which can be a highly enjoyable and rewarding experience.
Are dungeon crawler games suitable for newcomers to the genre?
Yes, many dungeon crawler games offer varying difficulty levels and tutorials to accommodate newcomers. Starting with a more accessible title can be a great way to get into the genre and gradually build your skills.