Best platform To Sell Digital Products : Since digital has made selling digital products increasingly accessible and innovative platforms have proliferated rapidly, offering creators, entrepreneurs, and businesses unprecedented opportunities to showcase and monetize their offerings online. As the virtual marketplace continues to develop, finding an optimal platform for selling digital products becomes essential to reaching global audiences and increasing digital revenues streams. These platforms provide sellers with a convenient and user-friendly environment to sell a range of digital goods – including books, software applications, courses, music downloads, graphics designs and much more.
The leading platforms offer secure transaction processes, customizable storefronts and comprehensive analytics that enable sellers to track performance. With so many platforms tailored to different niches and needs available, choosing an appropriate platform requires taking several factors into consideration, including fees, audience reach, marketing tools and integration capabilities. If you are an independent creator or business looking to tap into digital markets, finding an appropriate platform to sell digital products online will greatly impact online success and widen digital footprint.
What Is Digital Product?
Digital products are tangible or intangible items available through electronic devices, such as computers, smartphones and tablets. Unlike physical goods which must be delivered, stored and consumed physically. Digital products encompass a broad spectrum of offerings, such as software applications, e-books, music files, videos, online courses and graphics.
Digital products are distinguished by their ease of distribution, instant accessibility and ability to be reproduced without degraded quality. Digital technology enables creators, businesses and artists to reach a global audience more easily than ever before; users can download or access these products anywhere with internet connectivity. Digitalization has profoundly changed how products are created, distributed and consumed – leading to an expansive and ever-evolving marketplace that continues to develop alongside technological innovations.
Why do people buy digital products?
Digital products have quickly become a mainstream part of consumer behavior in today's economy, driven by various forces which impact its development. A prime motivator of purchasing digital goods is convenience; purchasing them simply makes life simpler! No matter what it is you want to access – books, software, music or courses – instant access and delivery make the process more efficient for consumers who seek products they desire quickly and without hassles.
Accessibility is a central tenet of digital goods' success, allowing consumers to acquire and consume them from virtually anywhere with internet connectivity, creating a global marketplace. Digital products also appeal to consumers due to their inherent flexibility and customization features, with consumers appreciating being able to personalize their digital experiences – be it adjusting settings in software applications, customizing digital artwork or accessing tailored information through e-books and online courses.
Cost-effective digital products are an attractive selling point to consumers, while for creators the scalability of digital assets often ensures production and distribution costs remain constant regardless of how many units are sold. Scalability also brings affordability, making digital products a cost-efficient alternative to physical ones. Shareable digital content allows users to easily distribute and recommend certain offerings, contributing to virality of certain digital offerings. As digital landscape continues to expand and diversify, demand for instant, customizable, and readily accessible digital products should increase; impacting how people consume, create, and engage with digital content.
Here Is The List Of 30 Best Platform To Sell Digital Products
WooCommerce (Best platform To Sell Digital Products)
Teachable
Zazzle
E-Junkie (Best platform To Sell Digital Products)
JvZoo
Etsy
Sellfy
Gumtree (Best platform To Sell Digital Products)
Square
ClickBank
Gumroad
Creative Market (Best platform To Sell Digital Products)
Ecwid
Thinkific
Shopify
Flurly (Best platform To Sell Digital Products)
SendOwl
Leanpub
Society6
Digital Product Delivery (Best platform To Sell Digital Products)
Paddle
Amazon Kindle Direct Publishing
Tradebit
MemberPress (Best platform To Sell Digital Products)
Selz
DigiStore24
FastSpring
BigCommerce (Best platform To Sell Digital Products)
Udemy
Podia
30 Best Platform To Sell Digital Products
1. WooCommerce (Best platform To Sell Digital Products)
WooCommerce, an impressive WordPress plugin, has quickly become one of the go-to solutions for both individuals and businesses looking to open an online store. Automattic, the company behind WordPress, developed WooCommerce as an extension to seamlessly integrate with existing WordPress websites to turn them into fully functioning e-commerce platforms. WooCommerce provides businesses of all sizes with an open-source solution that empowers users to sell a range of digital and physical products with ease, making it an excellent solution. Offering a customizable yet user-friendly interface, WooCommerce enables sellers to quickly set up a branded storefront using ease. Offering secure payment gateways, inventory management features and shipping solutions – WooCommerce ensures an integrated e-commerce experience for users.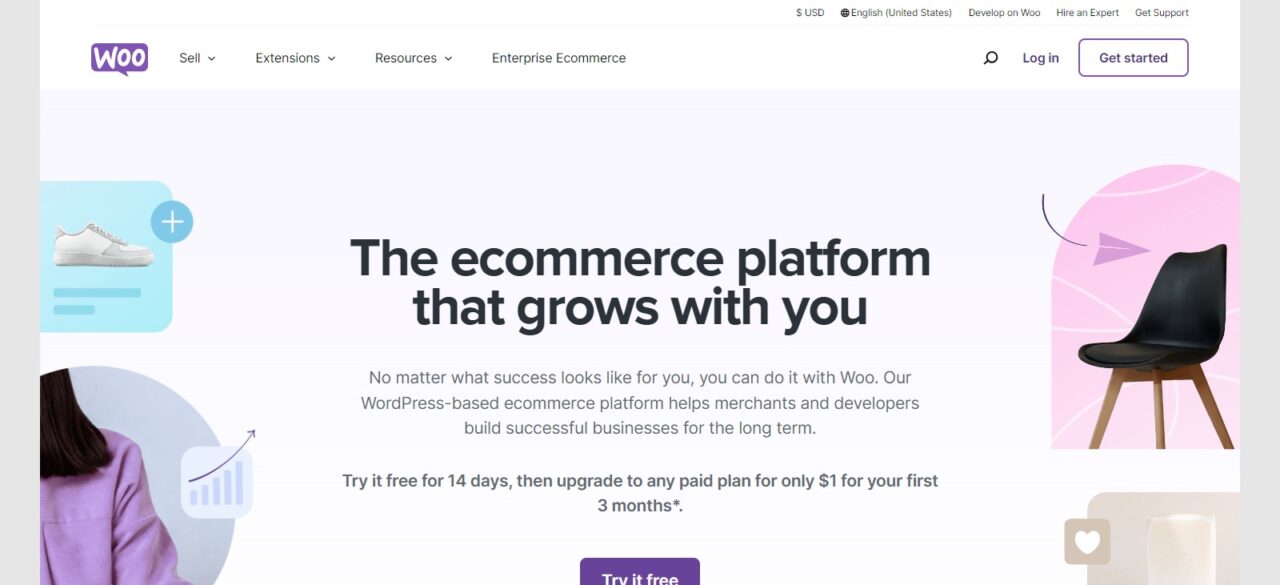 WooCommerce's main strength lies in its flexibility, which enables users to tailor their online stores according to individual needs and preferences. With a comprehensive ecosystem of plugins and extensions available to them, sellers can expand the capabilities of their stores – from adding advanced analytics features to integrating social media tools and marketing tactics. WooCommerce's versatility makes it a top choice among eCommerce platforms for selling digital downloads, subscriptions or physical goods. WordPress integration, community support, regular updates, and seamless compatibility make WooCommerce an impressive online selling solution. Both novice entrepreneurs and seasoned businesspeople alike find its features reliable enough for all their digital commerce needs.
2. Teachable
Teachable stands out as the premier online course platform, providing creators, educators and businesses a means of monetising their knowledge and expertise. Renowned for its user-friendly interface, Teachable makes course creation, marketing, selling and registration an effortless process without needing technical expertise or lengthy course development processes. Since 2013, this comprehensive solution for course creators offers customizable course layouts, multimedia support and branding capabilities for individual courses as well as quizzes, discussion forums and drip content scheduling tools to create an engaging educational environment.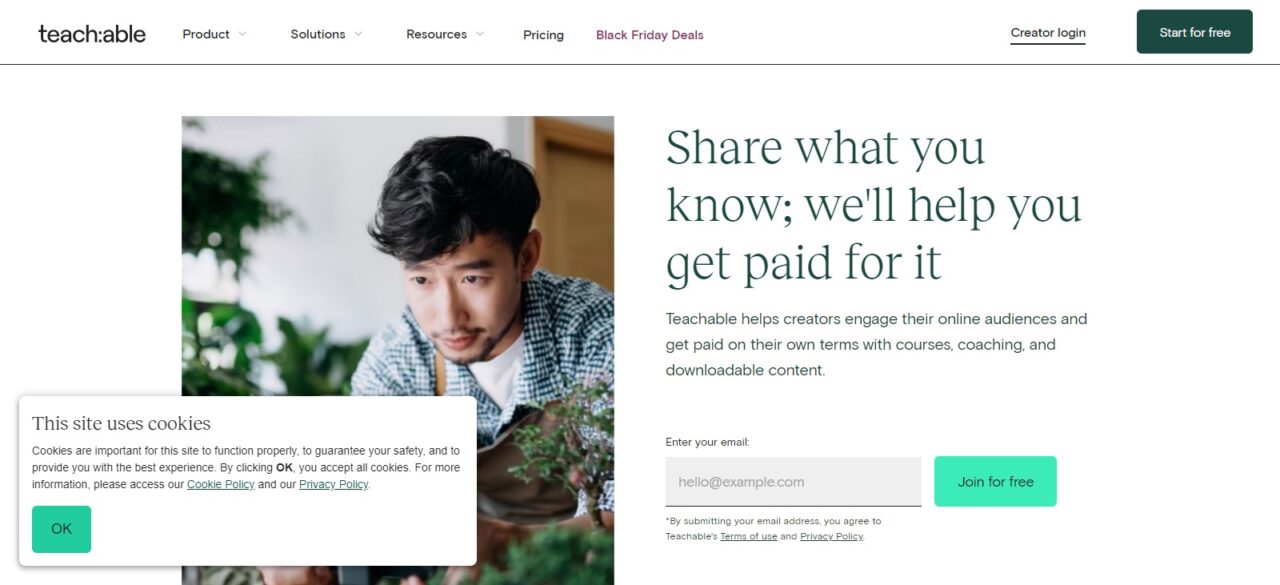 Teachable excels at offering users flexible scalability and customization features, such as the ability to set pricing structures, integrate payment gateways, and leverage its marketing features for course promotion. Our platform's intuitive analytics allow instructors to track student progress and engagement, providing useful insights for continuous improvement. Teachable offers an exemplary infrastructure, seamlessly managing hosting, security, and content delivery so course creators can focus on crafting engaging course material. As online education becomes an ever-more-important trend, Teachable remains at the forefront with reliable features designed to enable successful online teaching businesses.
3. Zazzle
Zazzle has established itself as an exclusive and innovative online selling platform, particularly for creatives looking to exhibit and monetize their designs. Established in 2005, it provides users with a marketplace where they can personalize and sell a wide variety of products ranging from apparel and accessories to home decor and stationery. One key strength is customization: sellers upload designs onto products while buyers personalize items according to personal tastes – while its user-friendly design tool empowers creators unleash their imagination and offer custom merchandise.
Zazzle stands out with its innovative Print-on-Demand model, where products are only produced and delivered upon an order being placed. This allows creators to forgo inventory management costs and upfront costs altogether, making Zazzle an appealing platform for independent artists and designers. Plus, with global customer base that spans every continent on Earth, this allows creators to turn their passions into profitable ventures! Whether creating T-shirts, mugs or phone cases with customized artwork, Zazzle remains an indispensable platform to monetize artistic talents while offering unique products directly to consumers.
4. E-Junkie (Best platform To Sell Digital Products)
E-Junkie has made its name in the digital products market as an efficient selling platform since 2003. Catering to creators, authors, and businesses looking to sell digital goods seamlessly without hassle or extensive technical knowledge required for sale, E-Junkie stands out with its user-friendly platform designed to accommodate those without extensive knowledge in technical matters. Specializing in selling e-books, software programs, music files and more while using secure delivery infrastructure E-Junkie specializes in selling these digital items directly to its customers.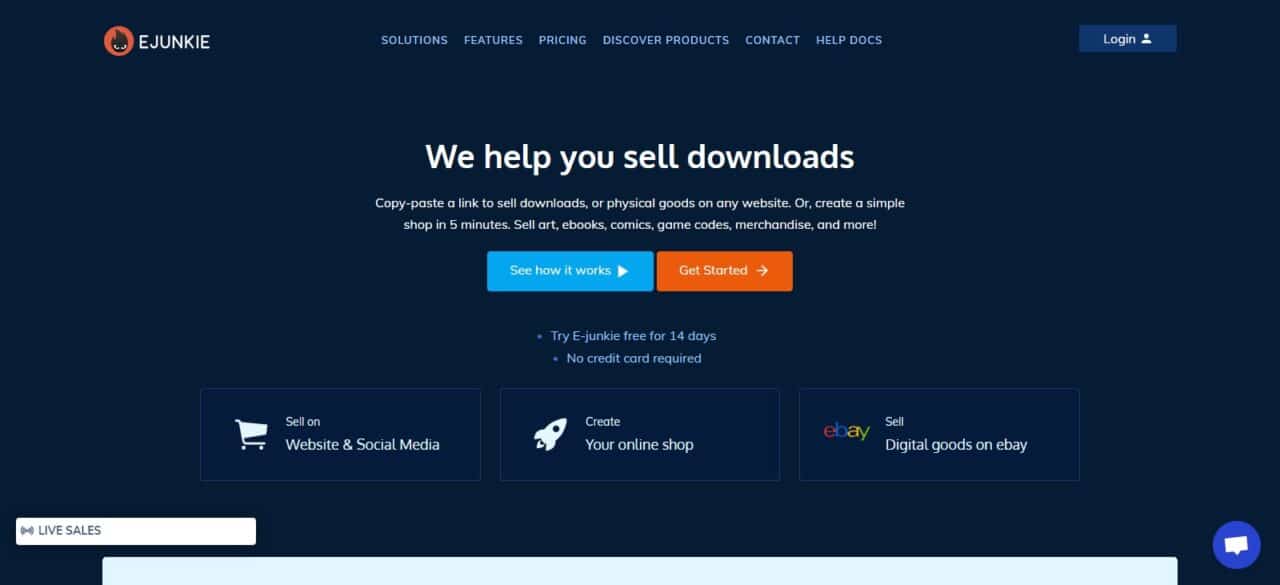 E-Junkie provides sellers with a straightforward model for uploading digital products, setting prices, and integrating with various payment gateways for a seamless transaction experience. One notable feature is E-Junkie's focus on automation; upon successful purchase it handles delivery automatically without manual intervention; thus increasing efficiency while creating a positive customer experience.
E-Junkie offers sellers with features such as affiliate marketing support, customizable buy-now buttons and the capability of managing product variants a powerful set of tools for maximizing digital product sales. Thanks to its dedication to ease-of-use and effectiveness, this platform has quickly become the go-to choice of both individuals and businesses looking for an effortless way to sell digital goods online.
5. JvZoo
JvZoo has quickly become a sought-after platform for digital product creators, affiliates and marketers seeking an efficient means of selling and marketing their digital product(s). Established in 2011, it features an intuitive user-interface for the effortless creation and management of product campaigns. Unique to JvZoo is its collaborative nature of product launches by encouraging partnerships between creators and affiliates; creating an efficient system where both can promote products with commission-generating affiliate marketing models to foster an ecosystem that benefits both sides.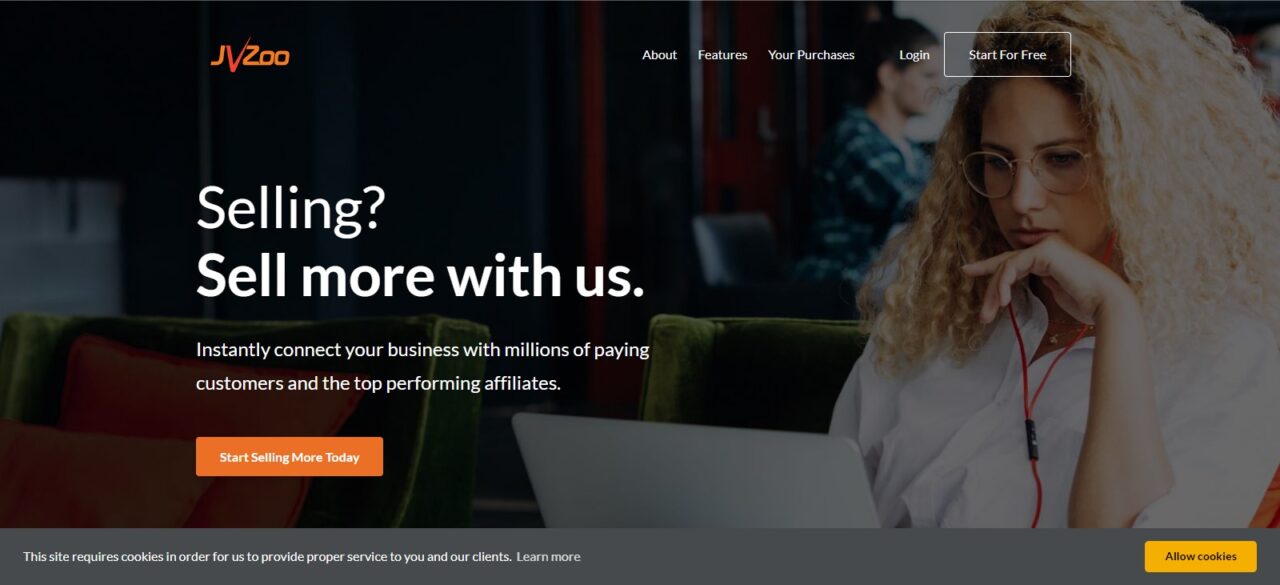 JvZoo provides product creators with an all-encompassing platform for setting up sales funnels, managing affiliate relationships and processing secure transactions. JvZoo's analytics tools offer insight into performance metrics that allow creators to refine their marketing strategies while affiliates take advantage of a marketplace filled with digital products that they can promote to earn commissions on successful sales.
JvZoo's dedication to transparency and reliability has contributed to its broad adoption within the digital marketing community. The platform accommodates various digital products including software, e-books, and online courses; its adaptability also allows JvZoo to adapt as digital markets continue to change – facilitating collaboration and empowering creators and affiliates to thrive within online product sales competition.
6. Etsy
Etsy has quickly grown into an incredible online marketplace since 2005, serving as an outlet for individuals to buy and sell unique, handmade, vintage items from all around the globe. Since its introduction, Etsy has become an indispensable platform for independent artisans, crafters, and small businesses looking to showcase their handmade creations. Etsy's promise lies in building meaningful connections between buyers and sellers while emphasizing product stories; offering everything from handmade jewelry and art prints to vintage clothing and personalized crafts as an outlet for creators to express their artistic talent through products offered from handmade jewelry and art prints to vintage clothing and personalized crafts.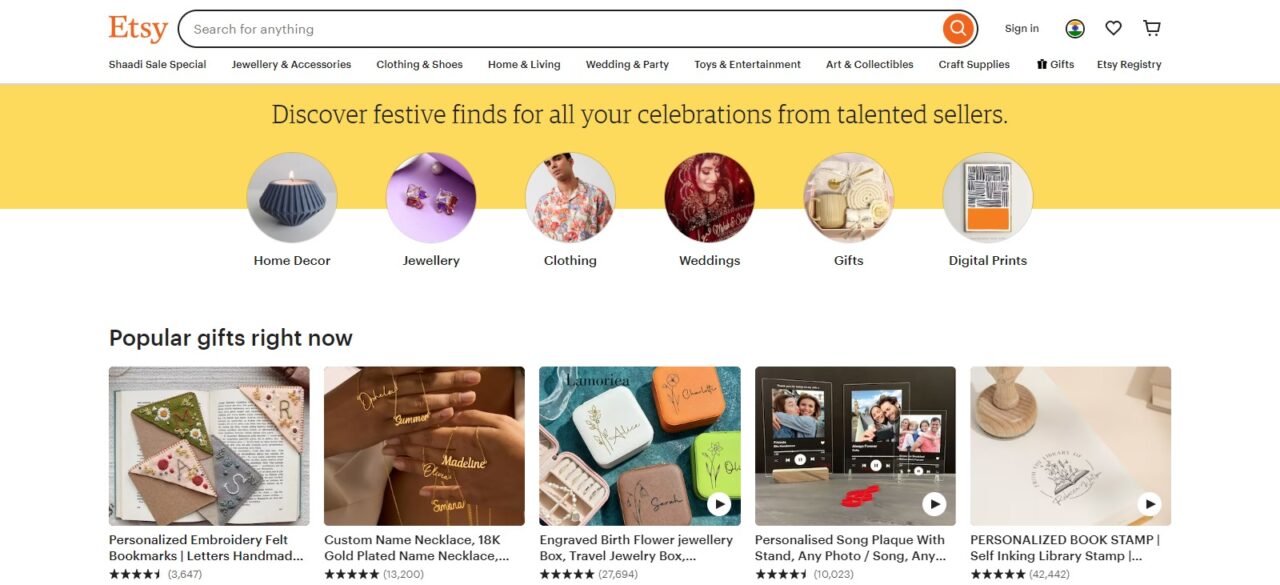 Etsy offers sellers a user-friendly interface and accessible tools, making setting up storefronts simple. Etsy's emphasis on authenticity and the human touch has connected with an international audience looking for unique or personalized items. Through its robust review system and community engagement features, Etsy provides a supportive ecosystem which encourages collaboration and promotes creativity.
Etsy has become the go-to platform for those searching for unique and meaningful purchases online, thanks to its personalized and community-driven shopping approach. This platform's overwhelming success highlights the popularity of handmade and creatively made goods in digital age shopping environments.
7. Sellfy
Sellfy stands out as a user-friendly and comprehensive e-commerce platform designed for creators, artists and entrepreneurs to quickly sell digital products without technical knowledge. Established in 2011, Sellfy offers creators, artists and entrepreneurs a simple yet comprehensive e-commerce solution designed for them to easily sell digital goods such as books, music videos and design assets online. What sets Sellfy apart is its emphasis on simplicity and accessibility making it suitable even for individuals without extensive tech skills; quick store setup with customizable storefronts matching brand identities is also another key differentiator between Sellfy and its competitors like Shopify or Shopify Plus.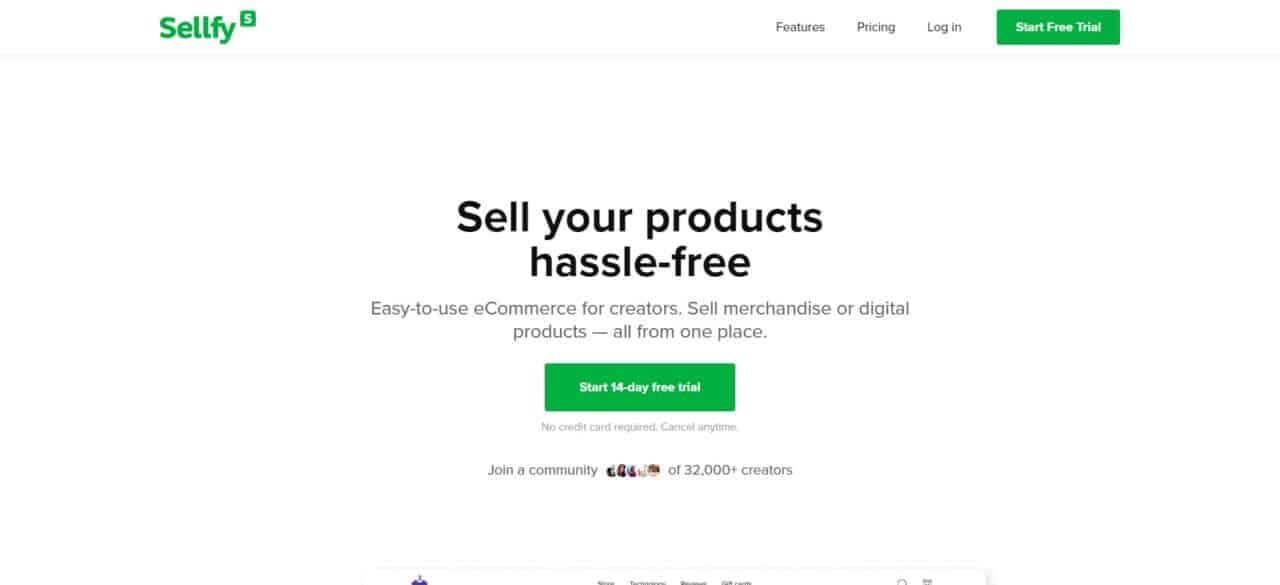 Sellfy offers secure digital product delivery, multiple payment options and the capability of creating subscription-based services. Its intuitive design extends to its marketing tools which enable sellers to promote their products effectively with social media integrations, discount codes and email campaigns. In addition, Sellfy provides analytics to track sales figures, understand customer behavior and refine marketing strategies.
Sellfy's commitment to offering an all-in-one solution for digital product sales combined with its user-friendly design has won it an admiration among creators from all fields. Be it selling photography presets, ebooks or courses online; Sellfy provides an efficient platform that enables creators to turn their creative endeavors into successful businesses online.
8. Gumtree (Best platform To Sell Digital Products)
Gumtree has grown into one of the leading online classifieds platforms, providing individuals and businesses a space to buy and sell products and services across multiple categories. Since 2000, this global platform has enabled users to find items for sale as well as job opportunities or discover local services – becoming an indispensable source for those searching for secondhand goods, unique finds or local services while contributing to a circular economy.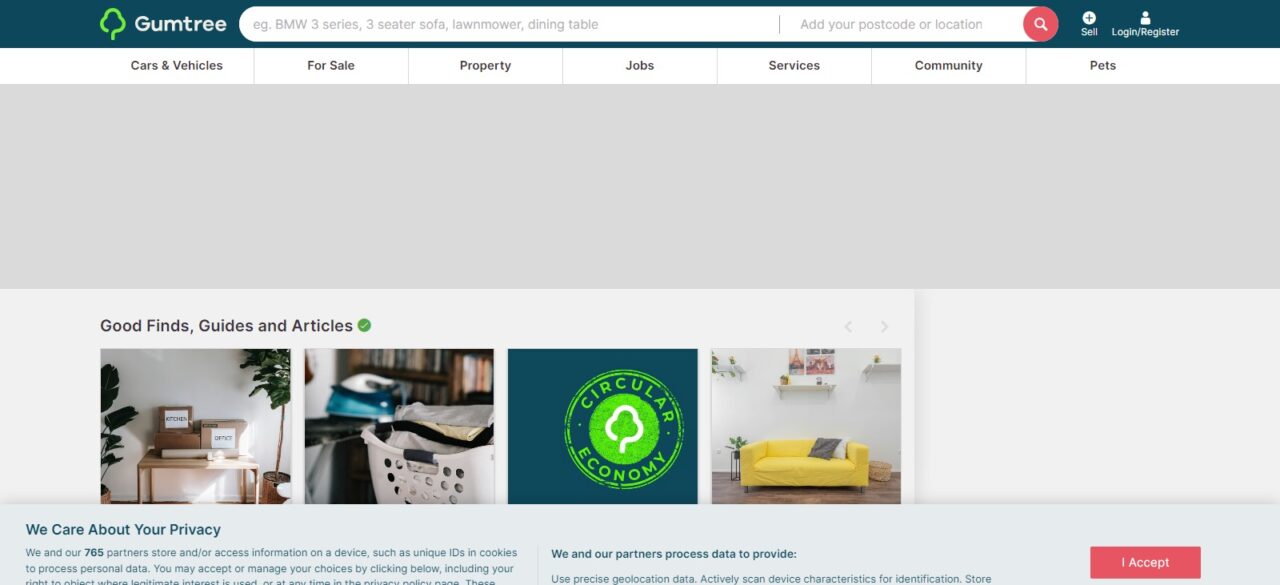 Gumtree stands out from its competition by emphasizing local interactions, encouraging face-to-face transactions and community involvement. Users can explore categories like furniture, electronics and jobs – making it an accessible platform suitable for various needs. With free listing options and user-friendly interface features that have made Gumtree an attractive resource for individuals seeking to reduce clutter or explore local opportunities.
Gumtree has long been recognized as an industry leader when it comes to sustainable and community-driven commerce, earning itself the title "Green Marketplace". Its continued popularity is testament to its role as a digital platform connecting buyers and sellers while simultaneously encouraging local economic activity and contributing to an improved sense of community.
9. Square
Square has established itself as an agile and versatile platform, providing innovative payment processes and digital sales solutions to both online and offline businesses. Established by Jack Dorsey and Jim McKelvey in 2009, it first gained widespread attention for its revolutionary mobile card reader that enabled businesses to accept card payments quickly. Since then, however, it has expanded into a comprehensive suite of services beyond payment processing alone.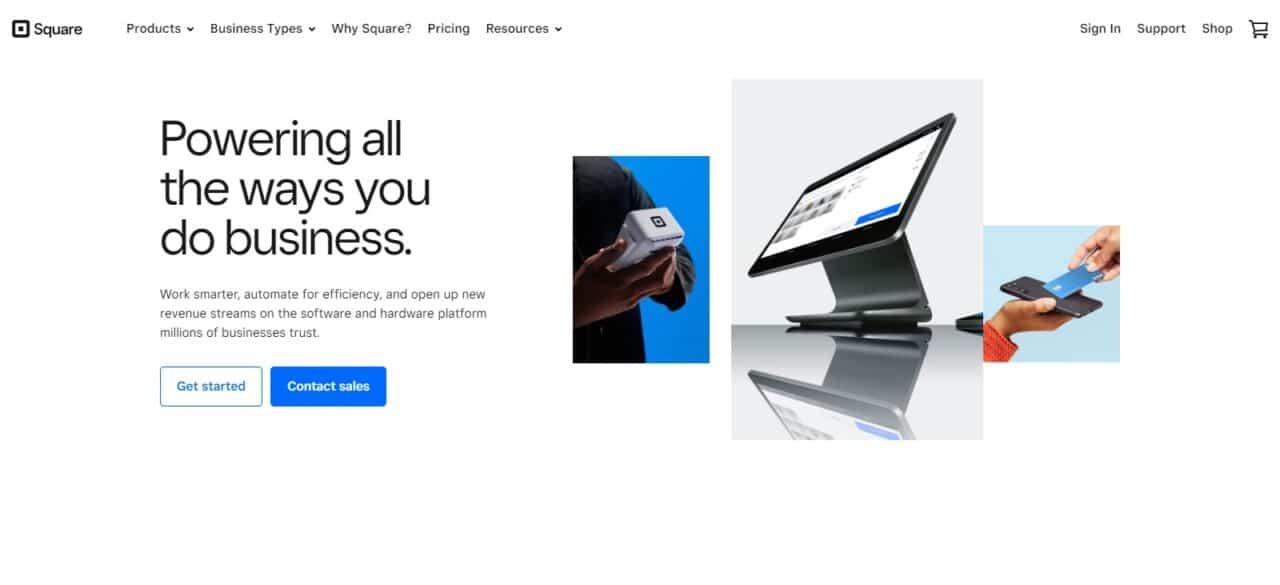 Square's online selling features, including an easy-to-use e-commerce platform, offer businesses looking to launch digital storefronts an effective selling solution. Square is integrated seamlessly across industries and provides tools for managing inventory, processing orders and analyzing sales data that add up to an all-encompassing business management experience.
Square's accessibility sets it apart, making it suitable for businesses of all sizes. From its iconic point-of-sale system to the Square Online Store, sellers can select tools best suited to their business. Furthermore, its transparent pricing model, security protections, and user-friendly interface have earned widespread acclaim in digital commerce; providing reliable yet scalable solutions to businesses adapting to this rapidly-evolving sector.
10. ClickBank
ClickBank has established itself as a prominent online marketplace specializing in digital products and affiliate marketing since 1998. Since its creation, ClickBank has played an essential role in connecting product creators to an extensive network of affiliate marketers to forge beneficial partnerships that benefit both sides. ClickBank offers an array of digital products including books, online courses, software applications and more, making it the go-to choice for those seeking diverse offerings at an affordable price.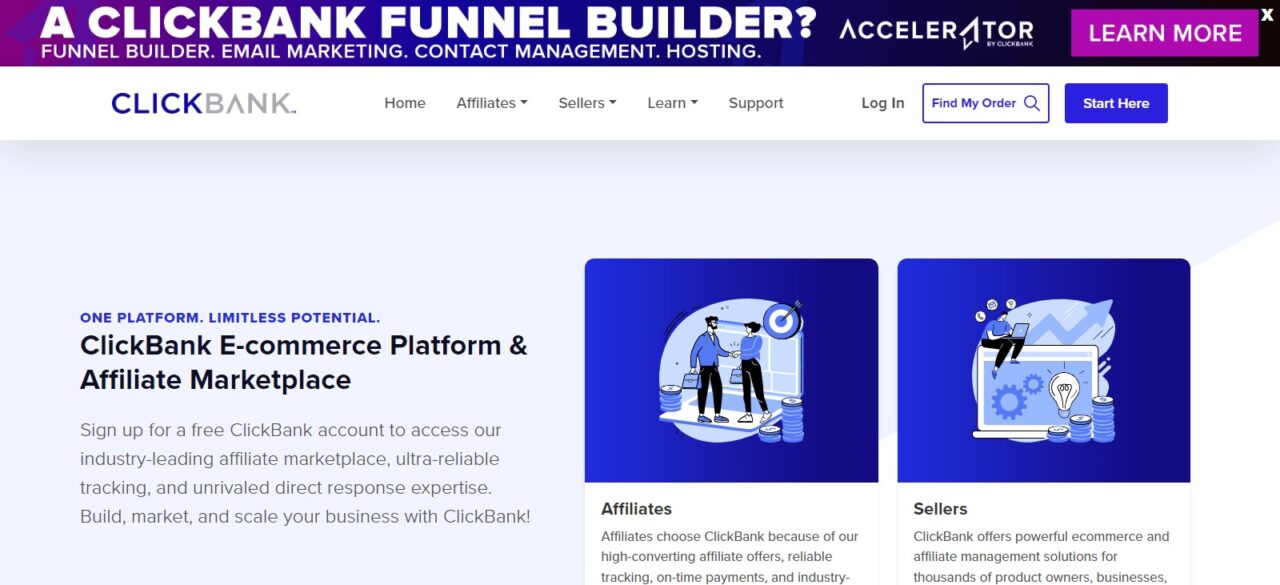 ClickBank stands out with its affiliate marketing model, where marketers can promote products and earn commissions upon successful sales. This collaborative environment enables affiliate marketers to hone their marketing skills while helping product creators expand their reach exponentially. ClickBank offers robust tracking and reporting tools so affiliates can monitor their performance and optimize strategies accordingly for maximum effectiveness.
ClickBank provides product creators a platform for reaching a global audience without the hassles associated with setting up individual e-commerce infrastructure. ClickBank facilitates payment processing, digital product delivery and affiliate management; thus streamlining sales processes. Its commitment to transparency, reliability and collaboration has led it to become an enduring favorite in digital product markets alike, creating an eco-system where both creators and marketers thrive together.
11. Gumroad
Gumroad provides creators, artists, and entrepreneurs with a simple platform for selling digital products directly to their audience. Launched in 2011 by Sahil Lavingia, Gumroad has earned praise for its user-friendly interface and focus on simplicity; creators can quickly set up online storefronts selling e-books, music tracks, software, or online courses on it.
Gumroad stands out by its commitment to streamlining the buying process and offering seamless checkout experiences, eliminating barriers between creators and their audiences. Furthermore, there are customization options for creators to brand their storefronts, integrate with websites or set their pricing structures according to personal preference.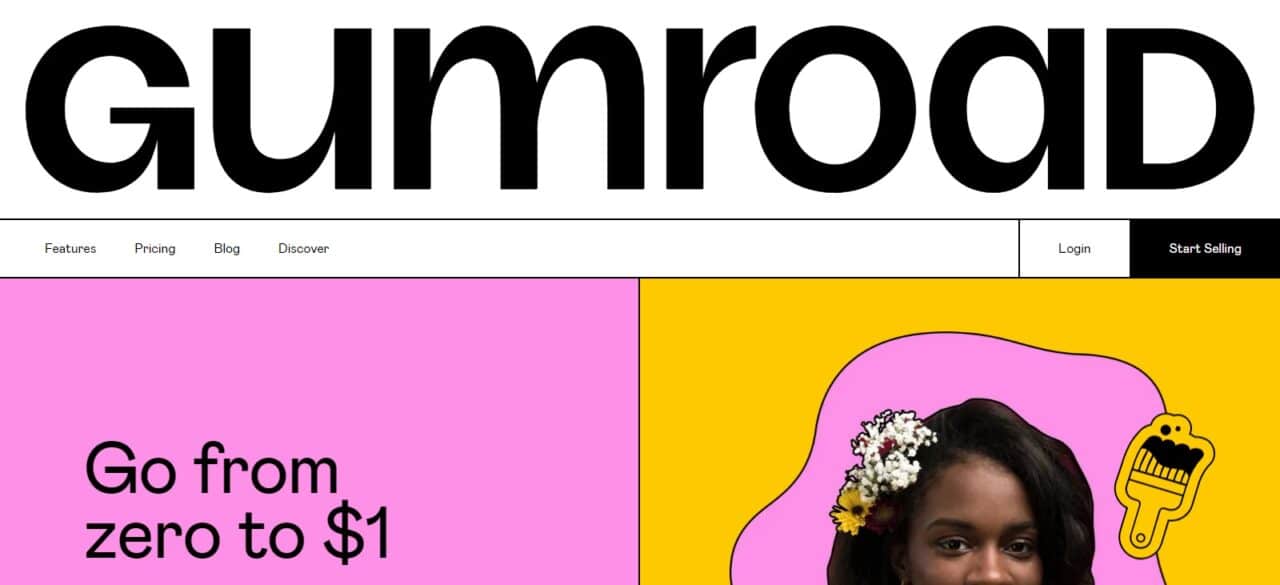 Gumroad offers features and analytics tools designed to empower creators with tools that allow them to track sales, understand customer behavior, and fine-tune marketing strategies. Gumroad's focus on transparency, security and ease of use makes it a top choice among independent creators looking to monetize digital creations without the complications inherent to traditional e-commerce platforms.
Gumroad remains an invaluable platform for creators as the digital landscape transforms, offering them a safe space where artistic visionaries and entrepreneurs alike can connect directly with their audiences, turning their passions into profitable ventures.
12. Creative Market (Best platform To Sell Digital Products)
Creative Market serves the creative community by offering designers, artists and creators an online marketplace where they can exhibit and sell their digital assets. Since 2012, it has become an essential destination for those searching for high-quality design resources such as fonts, graphics and templates – this market's curatorship ensures it contains unique creations with breathtaking visual appeal.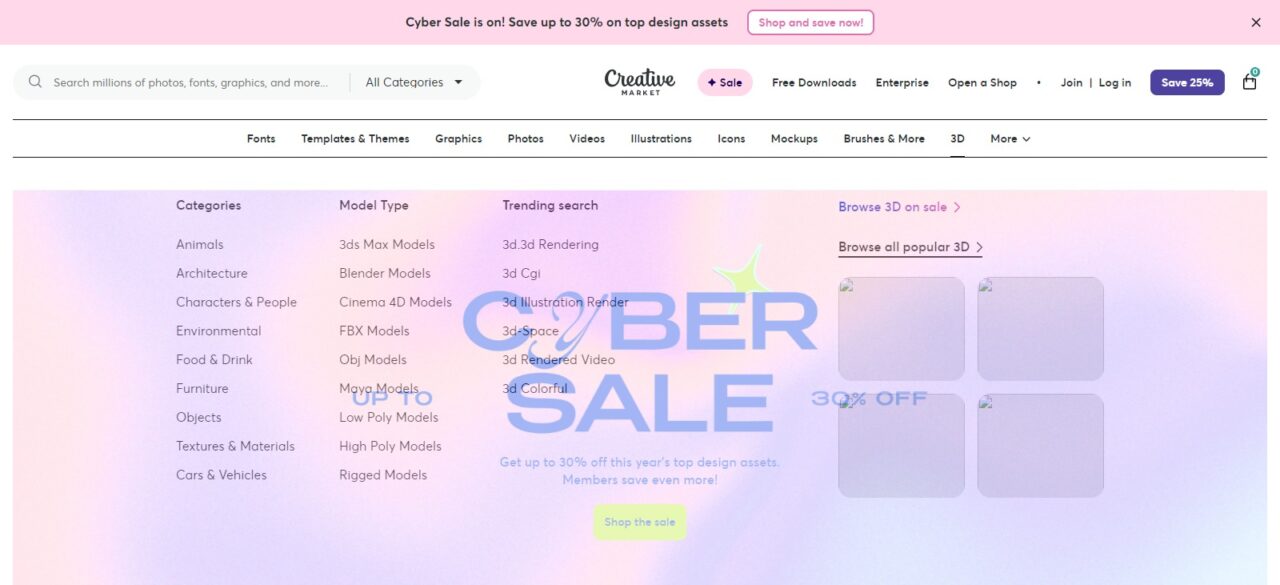 Creative Market provides an effortless link between creators and customers, offering an expansive library of digital products from multiple categories. Creators can set up shops on Creative Market to display their portfolios and contribute to its vast selection of design elements available for sale. Customers can easily navigate and discover them all; making Creative Market an indispensable resource for both professionals and amateur designers alike.
Creative Market's commitment to supporting independent creators can be seen in its features, which include an easy purchase process, customizable storefronts and an effective review system that builds trust between sellers and buyers. As a hub for both creative inspiration and commerce, Creative Market continues to shape the digital design landscape – offering a platform which celebrates artistic expression while supporting talented creators' livelihoods.
13. Ecwid
Ecwid was launched as an e-commerce platform in 2009, quickly becoming a versatile and user-friendly e-commerce solution for individuals and businesses to sell products online. One unique aspect of Ecwid is its integration capabilities; users can integrate their online store onto different platforms like websites, social media, mobile apps etc seamlessly to reach customers across various channels to increase digital presence and sales.
Ecwid offers an easy and accessible platform that meets the needs of various user types ranging from small businesses to enterprise level enterprises. Its comprehensive feature set – such as customizable storefronts, secure payment processing and inventory management – enable businesses of any kind to set up and run online stores efficiently with Ecwid's assistance.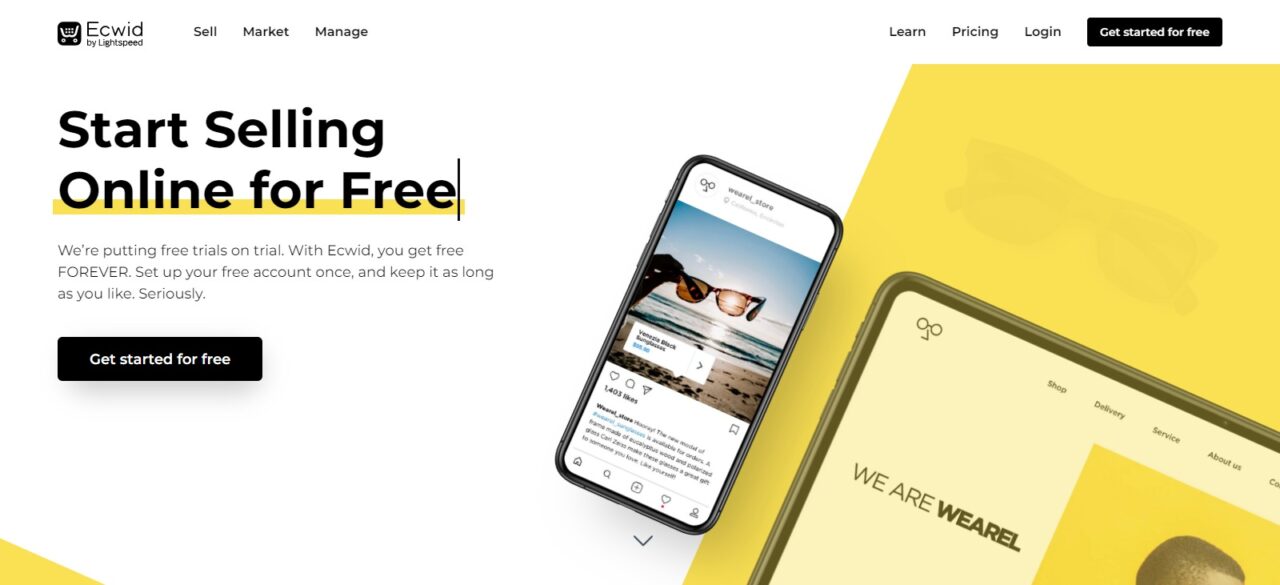 Ecwid's commitment to global commerce can be seen in its support for multiple languages and currencies, making it the perfect solution for businesses with international expansion plans. Furthermore, its platform integrates seamlessly with popular payment gateways, shipping carriers, and third-party applications for an scalable yet customizable e-commerce experience for users.
Ecwid's flexibility and user-friendly design has become increasingly more valuable as e-commerce continues its rapid evolution, providing entrepreneurs with an effortless means of starting or growing online businesses.
14. Thinkific
Thinkific has established itself as one of the premier online course platforms, providing individuals, educators, and businesses the means to design, market, and sell their own online courses. Launched in 2012, Thinkific focuses on providing a user-friendly and customizable platform that meets the needs of various course creators – thinkific's intuitive interface allows users to design engaging courses without the need for extensive technical expertise – Thinkific also supports various multimedia formats, quizzes and discussions for an interactive and dynamic learning experience.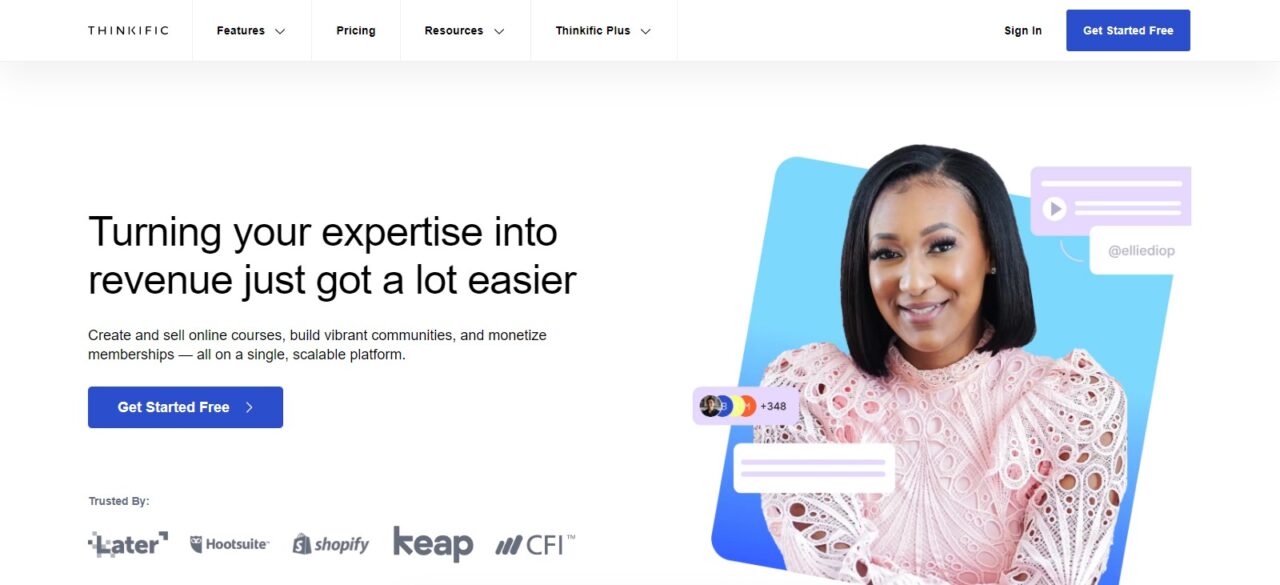 Thinkific simplifies every stage of course creation, from designing curriculums to payment processing and branding courses with ease. Creators also have complete freedom in branding their courses and setting pricing structures; plus integration seamlessly with other tools and platforms. Plus, Thinkific's comprehensive analytics provide invaluable insight into student engagement levels and course performance so creators can optimize content marketing and engagement strategies accordingly.
Thinkific has long been at the forefront of online education, providing reliable and scalable solutions for individuals and businesses looking to capitalize on this growing e-learning trend. Their commitment to creating user-friendly platforms underscores Thinkific's role as a valuable resource for anyone committed to spreading knowledge or creating successful teaching businesses online.
15. Shopify
Shopify has become a powerhouse in the e-commerce landscape, providing individuals and businesses alike with a user-friendly platform for creating, managing, and scaling online stores. Established in 2006, Shopify stands out by being user-friendly with customizable storefronts, secure payment processing, as well as many apps and integrations designed to optimize e-commerce experiences.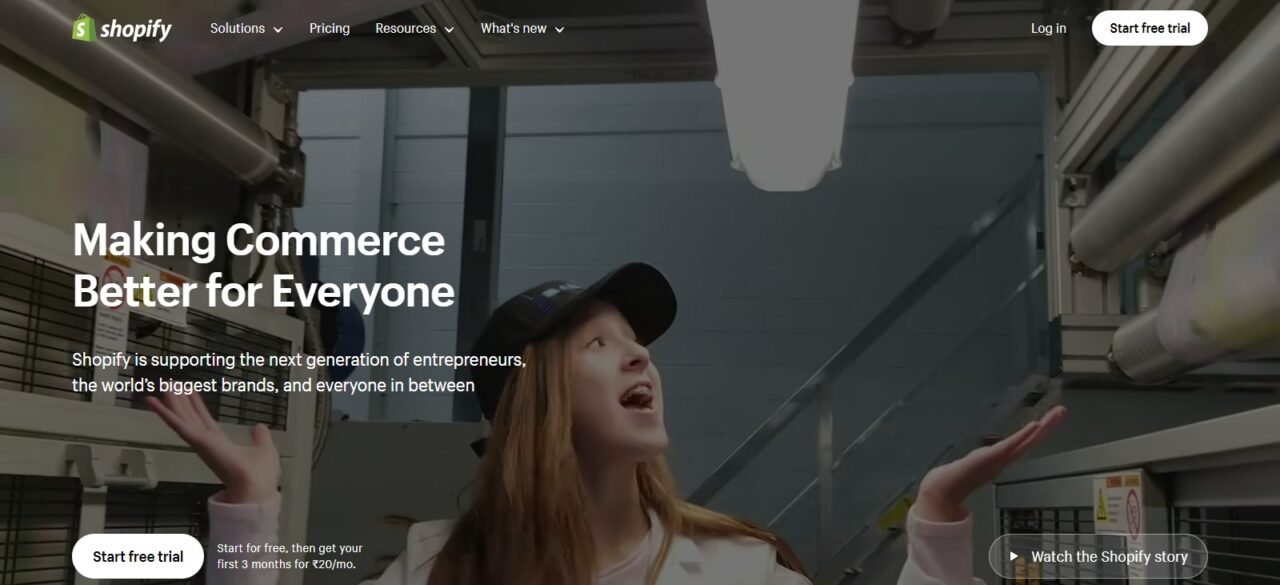 Shopify stands out as an intuitive platform with an intuitive drag-and-drop interface, enabling users of varying technical expertise to quickly establish an online presence quickly. Shopify's inventory management, order fulfillment and comprehensive analytics are features which further make this a strong contender in the digital marketplace.
Shopify's scalability can be seen in its ability to accommodate businesses at every stage of growth, whether selling physical products, digital goods, or services – from selling physical to digital or services sales transactions securely and seamlessly. As an industry leader in terms of e-commerce trends and innovation, Shopify provides entrepreneurs with a reliable platform on which to launch successful businesses online.
16. Flurly (Best platform To Sell Digital Products)
Flurly's selling platform takes advantage of cross-selling to enhance sales and customer engagement. In today's fiercely competitive market, customer engagement plays a critical role in driving additional sales; cross-selling can help this process along tremendously if done properly in digital environments like Flurly. Cross-selling allows complementary or additional products to be offered to customers within its platform – optimizing it and thus driving additional revenue generation for companies like Flurly.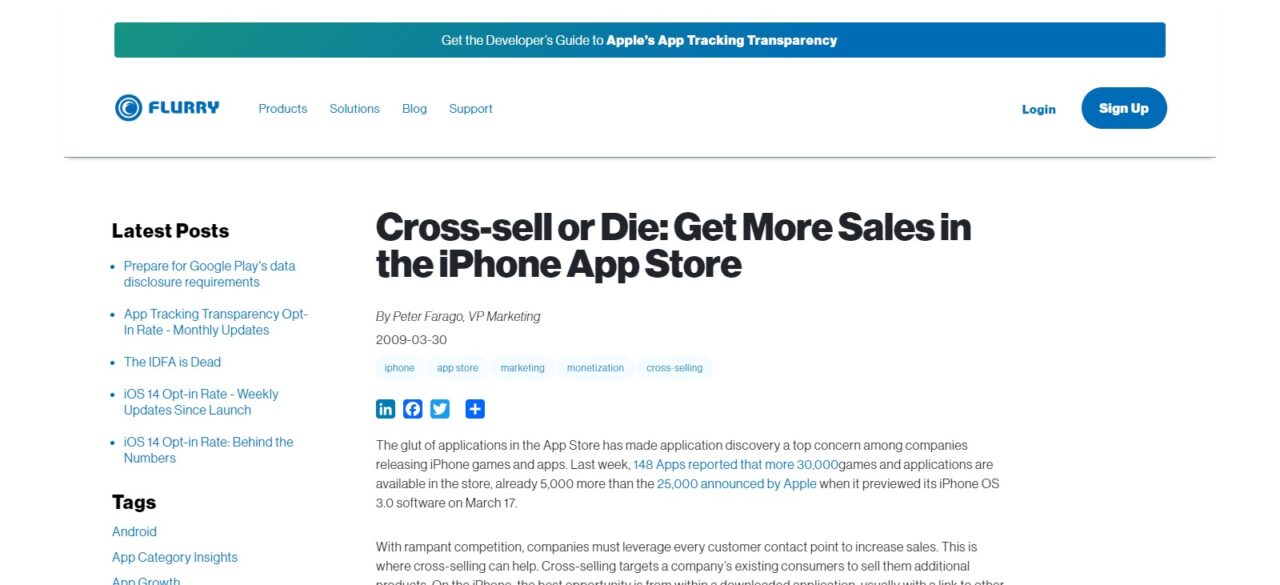 Flurly recognizes the opportunities for cross-selling within downloaded iPhone applications through seamless cross-selling opportunities on menu screens, typically manifested through links to relevant products or services. Leveraging online shopping, Flurly maximizes cross-selling effectiveness by offering quick, convenient and trackable follow-on purchases.
Although cross-selling has long been proven effective as a powerful marketing strategy, some iPhone developers may still overlook or ignore its potential as an essential marketing tactic. Flurly's commitment to optimizing cross-selling can be seen through its data-driven approach which showcases how effective cross-selling can reverse declining sales trends; its success stories such as those shown here demonstrate its powerful impact in driving sales and supporting business expansion.
17. SendOwl
SendOwl stands out as an accessible and user-friendly digital product sales platform, catering to creators, entrepreneurs, and businesses from different fields. Since 2010, SendOwl has focused on streamlining the process of selling digital goods, offering an impressive suite of features for an efficient and seamless selling experience. One of its greatest assets lies in its versatility – accommodating e-books, software applications, music files and much more besides.
SendOwl provides an effortless experience for users to create online storefronts tailored specifically to their brand identity, with seamless delivery of digital products upon purchase and secure and automatic product shipping – eliminating manual intervention completely! Furthermore, its integration with various payment gateways provides sellers with maximum flexibility while accommodating buyers as well.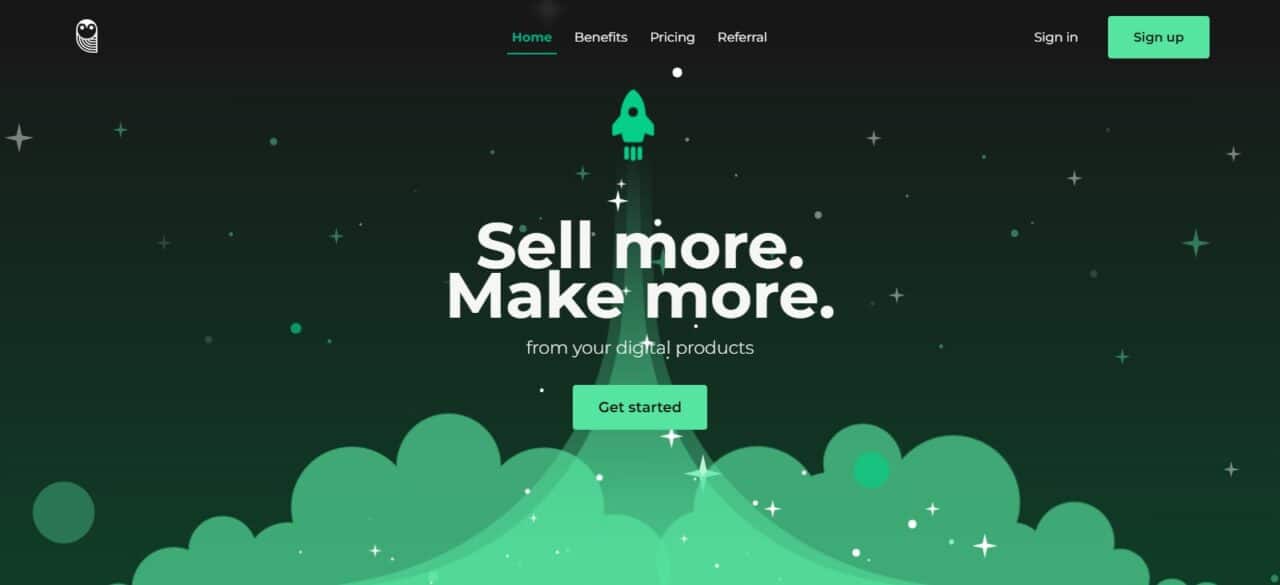 SendOwl is committed to supporting digital creators with its comprehensive range of marketing tools and analytics. Users are provided with affiliate management, discount code creation, sales performance analytics tracking features, as well as data-driven insights for refining marketing strategies and optimizing sales funnels.
SendOwl remains an efficient, customizable, and secure platform for selling digital products online. Its intuitive design and commitment to helping creators monetize their digital content highlight SendOwl's significance among digital product sales platforms.
18. Leanpub
Leanpub stands out as an innovative and author-centric digital book publishing platform since 2010. Established in 2010, this groundbreaking platform prioritizes authors by helping them create, publish, and sell their books effortlessly. Leanpub also recognizes the ever-evolving landscape of book publishing while catering to those looking for an agile process with multiple iterative stages.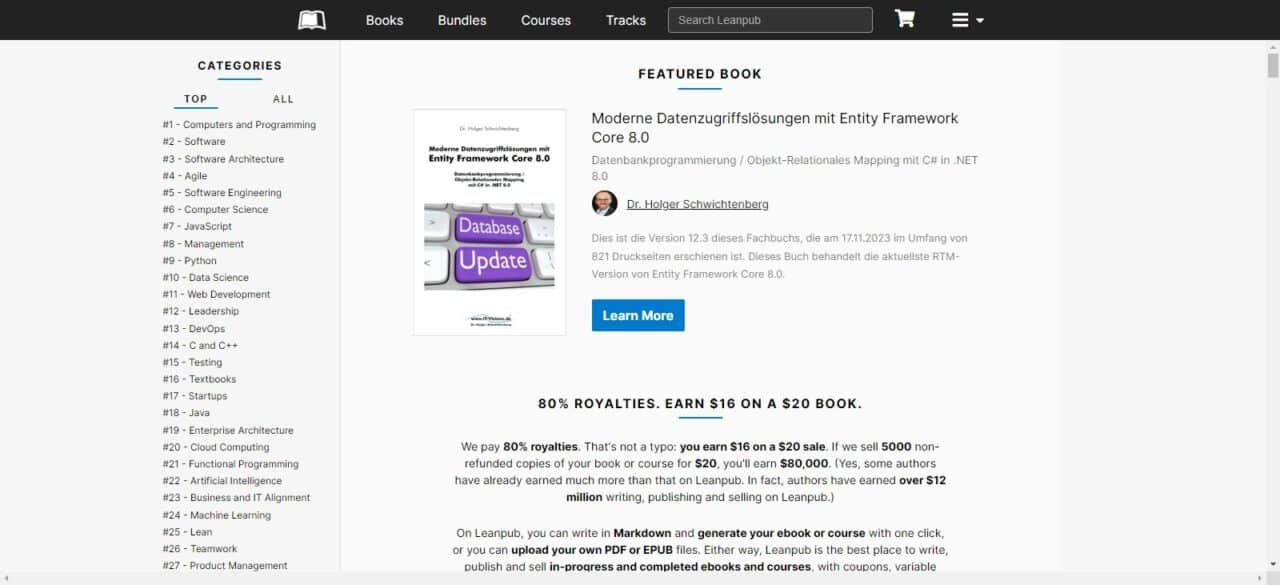 One of Leanpub's hallmark features is its commitment to "lean publishing." This approach allows authors to release and update their works incrementally while engaging readers and taking into account feedback throughout the writing process. Leanpub stands out from traditional publishing by prioritizing adaptability and collaboration over rigid deadlines and predetermined formats.
Leanpub's platform is tailored for authors looking to format and publish their books effortlessly. Support for different digital formats – PDF, EPUB and MOBI – ensure compatibility across e-readers and devices, as well as offering authors the power to set their own pricing models – whether fixed pricing models, variable pricing models or even "pay what you want" are available to them.
Leanpub stands out in today's publishing landscape by being responsive and adaptable, prioritizing collaboration, adaptability and author empowerment as core tenets of success for authors seeking digital book publishing platforms. Its emphasis on collaboration, adaptability and author empowerment has established Leanpub as a strong player among digital book publishing platforms.
19. Society6
Society6 has become an online marketplace dedicated to art and design products since 2009. Launched in 2009, Society6 provides an outlet for independent artists and creators to sell their artwork as prints, home decor items, apparel or other products that stand out from mass-produced items. What sets Society6 apart is its dedication to offering customers unique artwork-designed items beyond mass production lines.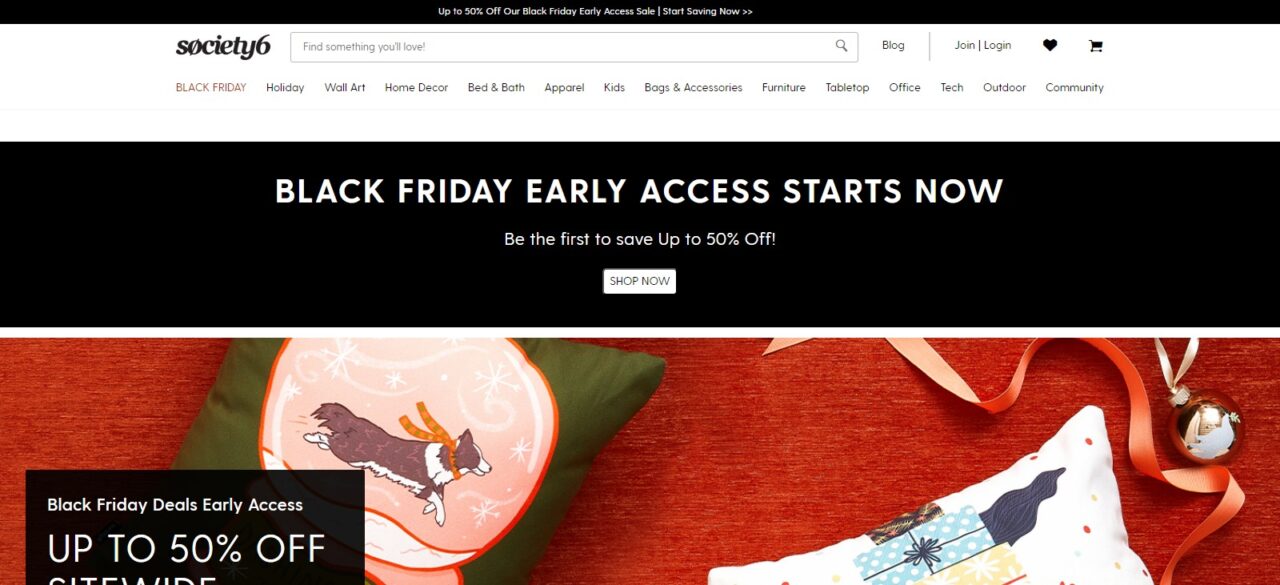 Society6 allows artists and designers to reach a global audience without the headaches associated with production and logistics management. Society6 handles everything from printing, manufacturing and shipping – allowing creators to focus on what matters: their craft. Society6's commitment to supporting artists can be seen through its transparent revenue-sharing model; which gives each creator a portion of sales from each design they sell on Society6.
Society6 offers consumers a selection of unique, handcrafted items designed by artists across its community. Their emphasis on artistry, quality, and uniqueness has attracted customers seeking distinctive or personalized pieces – reflecting its success at merging commerce and creativity to provide art enthusiasts with a platform where they can discover, support, and bring distinctive designs into everyday life.
20. Digital Product Delivery (Best platform To Sell Digital Products)
Digital Product Delivery, as its name suggests, is a dedicated platform focused on the seamless and secure delivery of digital products. While specifics may vary according to provider, digital product delivery services generally focus on optimizing distribution processes for creators, entrepreneurs and businesses selling digital goods through automated delivery upon purchase – saving both time and manual intervention by streamlining workflow.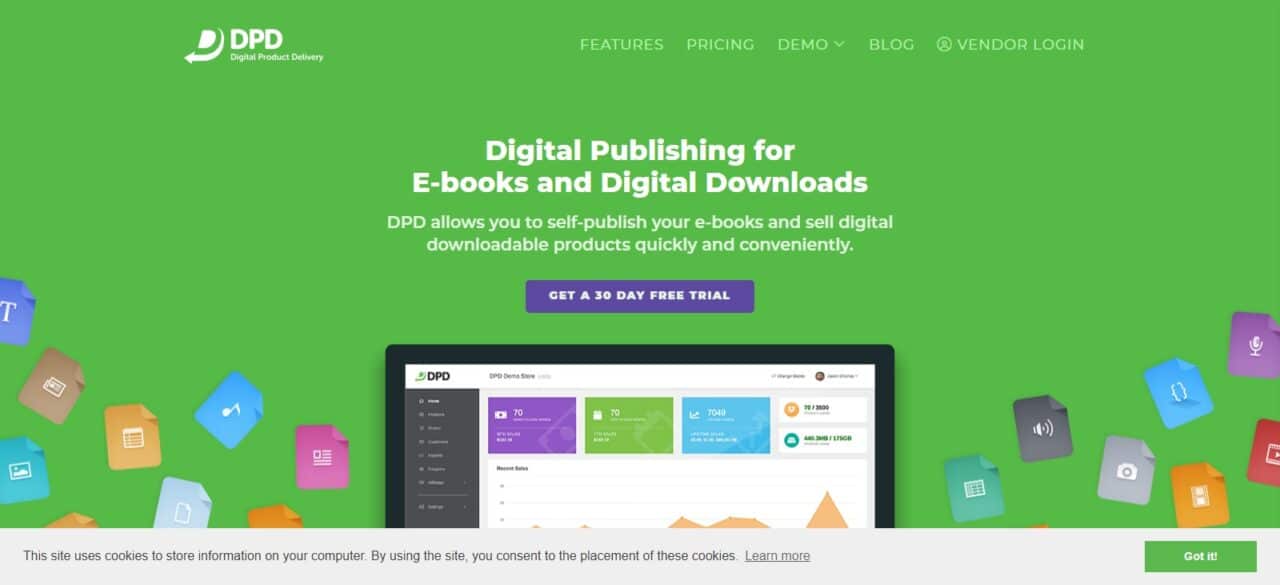 Digital Product Delivery platforms typically feature features like customizable download pages, secure file hosting and integration with various payment gateways to provide a user-friendly and efficient experience for sellers and buyers alike. Their goal is to offer creators an efficient means of monetising their digital assets such as eBooks, software or music downloads without having to deal with unnecessary administrative hassle.
Digital Product Delivery platforms stand out by their emphasis on security and convenience. Often employing robust measures to prevent unauthorised access or distribution of digital products, as well as offering tools that help sellers track sales activity, analyze customer behavior patterns, and refine marketing strategies.
Digital Product Delivery platforms play an indispensable role in today's burgeoning digital economy by helping creators monetize their work while offering consumers a secure experience.
21. Paddle
Paddle has grown into an all-inclusive e-commerce platform designed to serve digital product sellers, software developers and online businesses since 2012. Since 2012, it has aimed at simplifying the process of selling digital products by providing an all-in-one solution – something it accomplishes thanks to its commitment to holistic payment processing – beyond traditional payment processing services such as Stripe or Paypal. Paddle integrates subscription management tools such as license and analytics into its platform for digital product sellers as part of its ecosystem approach.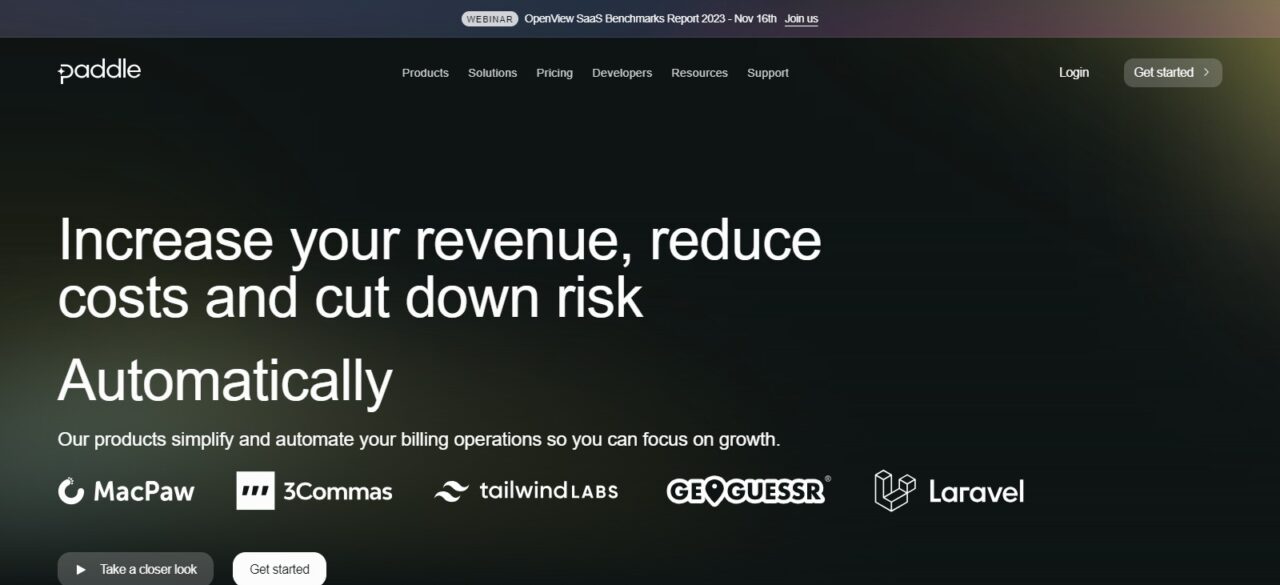 Paddle's user-friendly interface enables sellers to set up and customize their storefronts quickly, offering customers an enjoyable shopping experience. Paddle supports all kinds of digital products such as software, SaaS subscriptions and ebooks – as well as offering an optimized checkout process that reduces conversion rates while simultaneously improving buyer conversion.
Paddle's subscription management features are especially notable, enabling sellers to easily implement and manage subscription-based models for digital products sold on Paddle. This flexibility is invaluable for businesses seeking to capitalize on recurring revenue streams.
Paddle stands out in today's digital economy by making selling digital products easier for business, while providing them with a comprehensive and scalable sales solution that meets all their online sales requirements.
22. Amazon Kindle Direct Publishing
Amazon Kindle Direct Publishing (KDP) has long been recognized as an innovator in digital self-publishing, revolutionizing how authors bring their works to a global audience. Launched by Amazon in 2007, KDP has enabled countless authors to self-publish and distribute their e-books directly through Kindle devices and apps; its user-friendly interface enabling authors to independently create, format, publish their digital books to access an immense Kindle reader base.
KDP stands out from traditional publishing by providing access to both established authors and newcomers alike, giving both to share their stories with readers around the globe. Authors maintain control over pricing, distribution and marketing strategies to foster their creative endeavors in an empowering manner. Furthermore, its ecosystem – such as Kindle Unlimited or Lending Library – increases discoverability for KDP authors, potentially broadening their readership base.
Authors' success stories through KDP demonstrate its power in upending traditional publishing norms. Equipped with features such as Kindle Create for formatting and KDP Select for promotion opportunities, Amazon KDP remains an influential force in self-publishing realm, providing literary masterpieces an accessible home that finds eager readers worldwide.
23. Tradebit
Tradebit provides an online marketplace that facilitates the sale and distribution of digital products, offering creators an efficient platform to monetize their creations. Established in 2005, Tradebit specializes in selling e-books, music downloads, software apps, games, movies and much more – with an emphasis on providing an efficient solution for both sellers and buyers.
Tradebit offers digital product creators an intuitive user interface to upload and list their digital products for sale to an international market. Support for various file formats allows sellers to showcase and sell digital assets seamlessly while Tradebit handles the transaction process, guaranteeing secure payment processing as well as automatic delivery to buyers.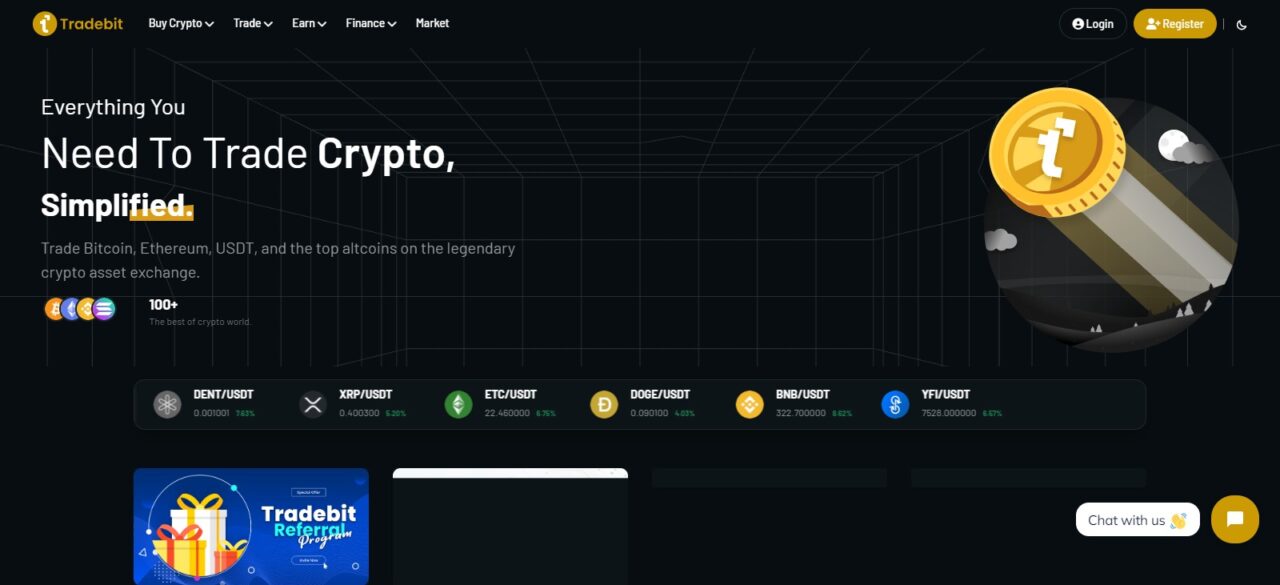 Tradebit offers buyers an inclusive marketplace where they can discover and purchase digital content from multiple creators. Its emphasis on convenience makes Tradebit an accessible hub for those searching for unique downloadable digital products.
Tradebit's longstanding presence in the digital marketplace highlights its role in facilitating the exchange of digital goods. As digital content demand continues to expand, Tradebit remains an indispensable platform for creators looking to monetize their work as well as consumers looking for diverse selection of digital goods.
24. MemberPress (Best platform To Sell Digital Products)
MemberPress has quickly become an acclaimed and user-friendly membership website builder and manager since its release in 2013. Launched in 2013, MemberPress provides businesses, content creators, and organizations looking for an efficient way to monetize their digital content through subscription subscriptions an efficient means. What sets MemberPress apart is its comprehensive set of features which streamline the creation, protection, and sale of digital media to an subscribed audience.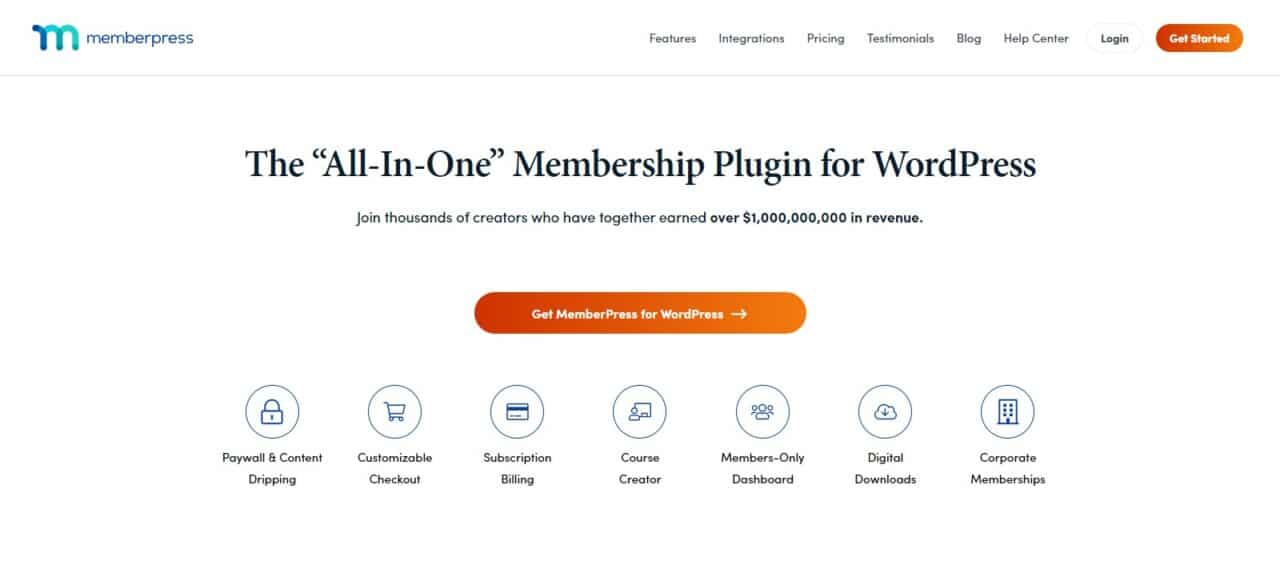 MemberPress allows users to easily set up and customize membership sites without the need for extensive technical expertise. Equipped with features such as content dripping, access rules, and dynamic pricing capabilities, MemberPress gives business models flexibility when designing membership plans tailored specifically to specific business models. Content creators can protect their valuable digital assets while still having full control of pricing structures and membership structures.
MemberPress' integration capabilities with popular payment gateways, email marketing tools, and third-party platforms enhance its functionality. MemberPress prioritizes user experience by offering a clear dashboard, actionable insights, and responsive customer support; so users can manage their membership sites efficiently while creating valuable content.
With online memberships becoming increasingly in-demand, MemberPress stands as a solid solution for businesses and creators looking to establish and expand subscription-based offerings, making the process of monetising digital content straightforward and efficient.
25. Selz
Selz has quickly established itself as an accessible and user-friendly e-commerce platform, giving entrepreneurs, small businesses, and creators a flexible and user-friendly way to sell products and digital goods without needing to hire outside help. Established in 2013, Selz offers comprehensive solutions that cater to a diverse set of sellers–physical products to digital downloads–without needing extensive technical know-how to create professional-looking stores online. What truly differentiates Selz from its competition is its emphasis on simplicity and customization; its users can create professional-looking stores without needing expert technical expertise.
Selz is an easy and user-friendly platform designed to enable individuals and businesses to monetize their digital products, such as e-books, software and music. Selz allows sellers to set up customized storefronts easily with secure payment processing, custom checkout pages and integration with popular payment gateways – making Selz an attractive solution for both individuals and businesses looking to monetize digital content.
Selz is distinguished by its focus on providing actionable insights through analytics and reporting tools. Sellers can gain invaluable information regarding customer behavior, sales performance and product popularity that enable data-driven decision making to optimize their online stores.
Selz continues to remain a reliable choice for sellers looking for an accessible yet feature-packed e-commerce platform with which they can sell a diverse array of physical goods and digital content with ease, helping their businesses to be established or expanded online.
26. DigiStore24
DigiStore24 has quickly established itself as an intuitive online platform for selling digital products, serving creators, entrepreneurs and businesses of all kinds. Launched in 2014, this all-in-one solution includes secure payment processing capabilities as well as affiliate marketing capabilities and customizable storefronts for seamless digital sales processes.
DigiStore24 stands out from other digital product storefront platforms with its emphasis on ease and automation. Users can create and customize digital product storefronts quickly and seamlessly using this platform; buyers and sellers alike enjoy a smooth shopping experience thanks to DigiStore24's robust security measures that protect digital products and transactions and build trust between sellers and customers alike.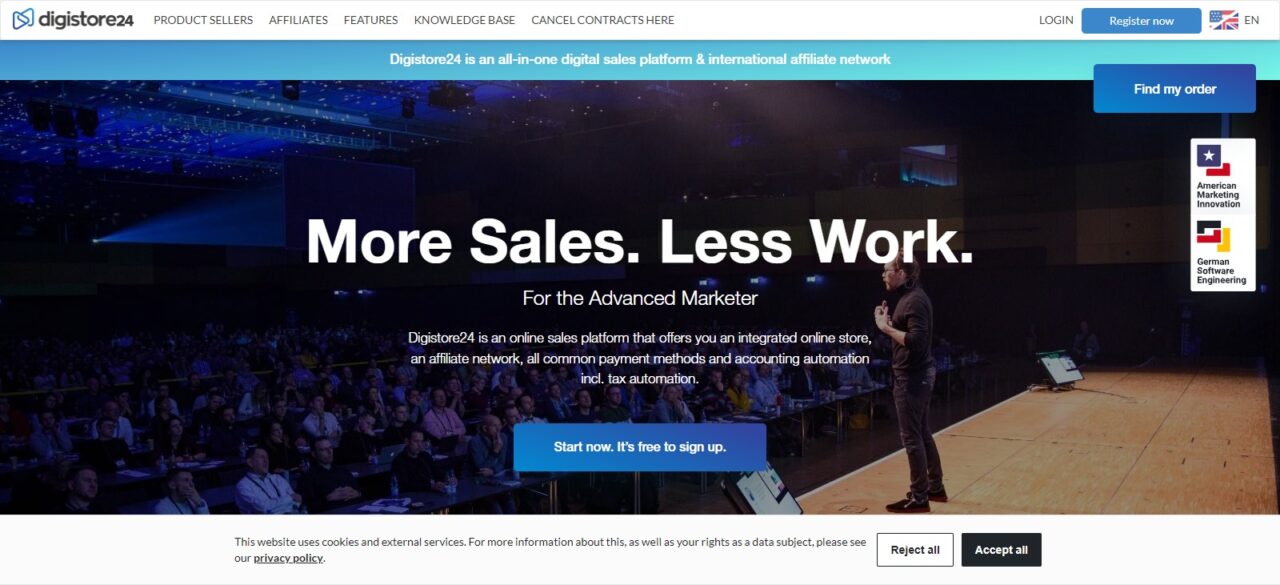 Affiliate marketing plays a pivotal role on DigiStore24, enabling sellers to leverage affiliates' reach and sales power for expansion and driving sales. DigiStore24's affiliate management features make collaborating with partners who can promote and sell digital products easier while also creating an ecosystem for digital product creators.
DigiStore24 stands as an effective platform for individuals and businesses alike looking to effectively monetize digital products through affiliate marketing and affiliate transactions. As demand for digital products continues to surge, DigiStore24 serves as an efficient online sales solution with its intuitive user-friendly platform that facilitates this.
27. FastSpring
FastSpring stands out as an industry-leading and versatile e-commerce platform designed specifically to address the unique challenges associated with selling digital goods online since 2005. Established as an integrated payment processing solution, FastSpring goes far beyond traditional payment processing by supporting transactions across multiple currencies and languages – an invaluable asset for businesses serving an international customer base.
FastSpring stands out by simplifying digital commerce for sellers and their customers alike. Their user-friendly platform enables sellers to set up customized storefronts, offering customers a seamless shopping experience while keeping administrative burden at a minimum for sellers.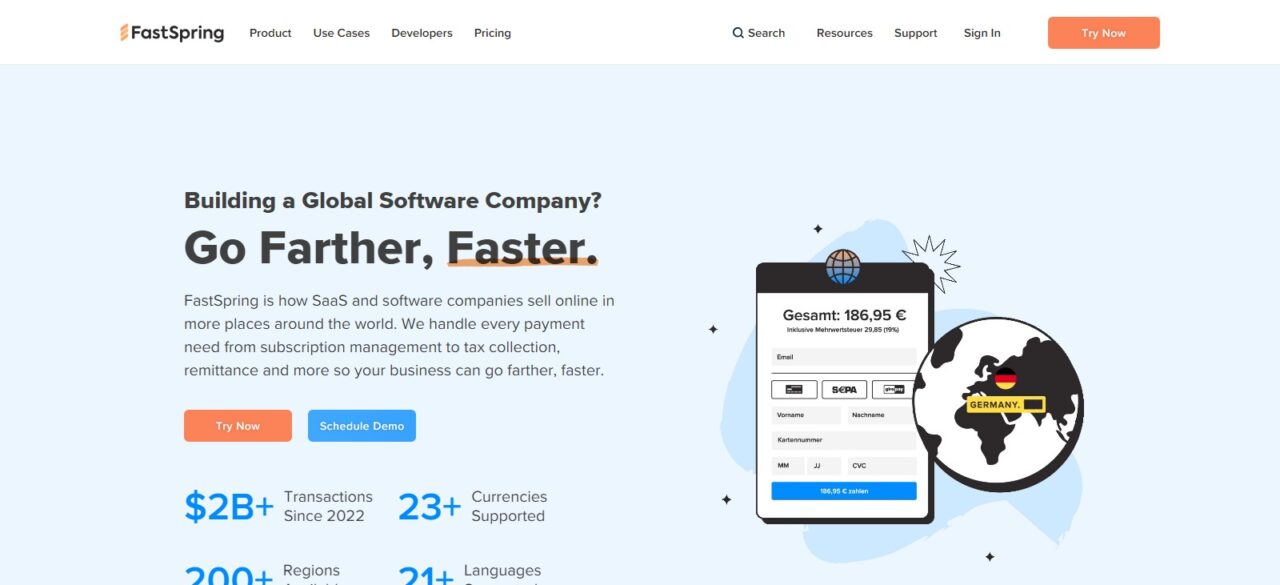 FastSpring's commitment to creating an effortless customer experience includes supporting various payment methods – credit cards, PayPal and alternative options such as direct debit payments – in order to meet diverse customer preferences. In addition, its subscription management features enable businesses to implement and administer subscription-based models efficiently.
FastSpring remains a trusted solution for those in search of an all-encompassing and flexible digital commerce platform, offering global accessibility, user-friendly features, and payment method options that make selling digital products effortless. Businesses looking to maximize digital sales strategies will find FastSpring an indispensable ally.
28. BigCommerce (Best platform To Sell Digital Products)
BigCommerce stands out as a versatile and scalable e-commerce platform, helping businesses of all sizes establish and expand their online presence. Since 2009, this user-friendly solution caters to an array of industries and business models; while providing a smooth selling experience.
BigCommerce allows users to quickly and easily create and customize online stores with its variety of templates and design options, including secure payment processing, mobile responsiveness and integration with popular third-party applications. Scalability is at the core of BigCommerce, enabling businesses to expand operations without impacting performance or scaling back performance. Secure payment processing, responsive mobile design capabilities as well as integrations with popular third-party applications make BigCommerce the go-to platform.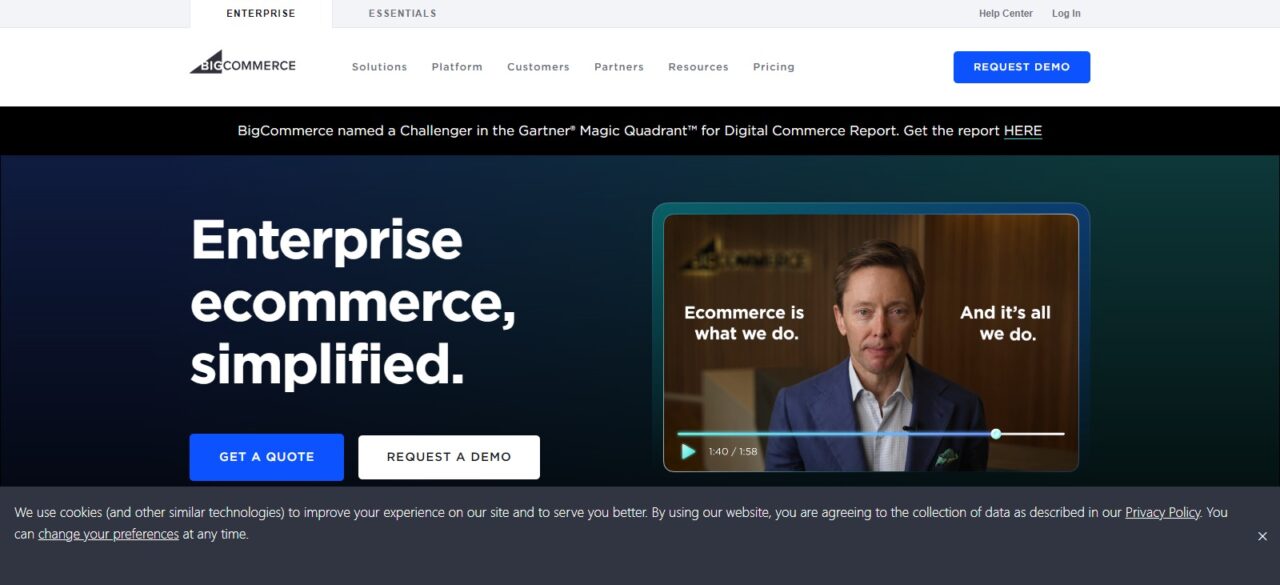 BigCommerce stands out amongst competitors as it supports various product types – physical goods, digital products and services alike – making it suitable for sellers across industries. Furthermore, its SEO optimization features help businesses attract and retain customers through effective online marketing efforts.
BigCommerce remains a reliable solution for businesses that seek a powerful, customizable, and scalable e-commerce platform to launch and manage their online stores. Their dedication to offering user-friendly features distinguishes BigCommerce as one of the primary e-commerce solutions providers on the market today.
29. Udemy
Udemy has emerged as a groundbreaking online learning platform, revolutionizing how individuals acquire new skills and knowledge. Since 2010, this global marketplace allows instructors to sell courses covering an extensive array of subjects. What sets Udemy apart is its commitment to democratizing education: teachers from around the globe share their expertise while learners can access a huge library of courses at their own pace.
Udemy's platform is tailored to be user-friendly, making course creation straightforward for instructors and allowing learners to engage with engaging video lectures, quizzes, and assignments. Udemy serves learners from various industries including technology, business arts and more – making it the go-to place for both professional development and personal enrichment.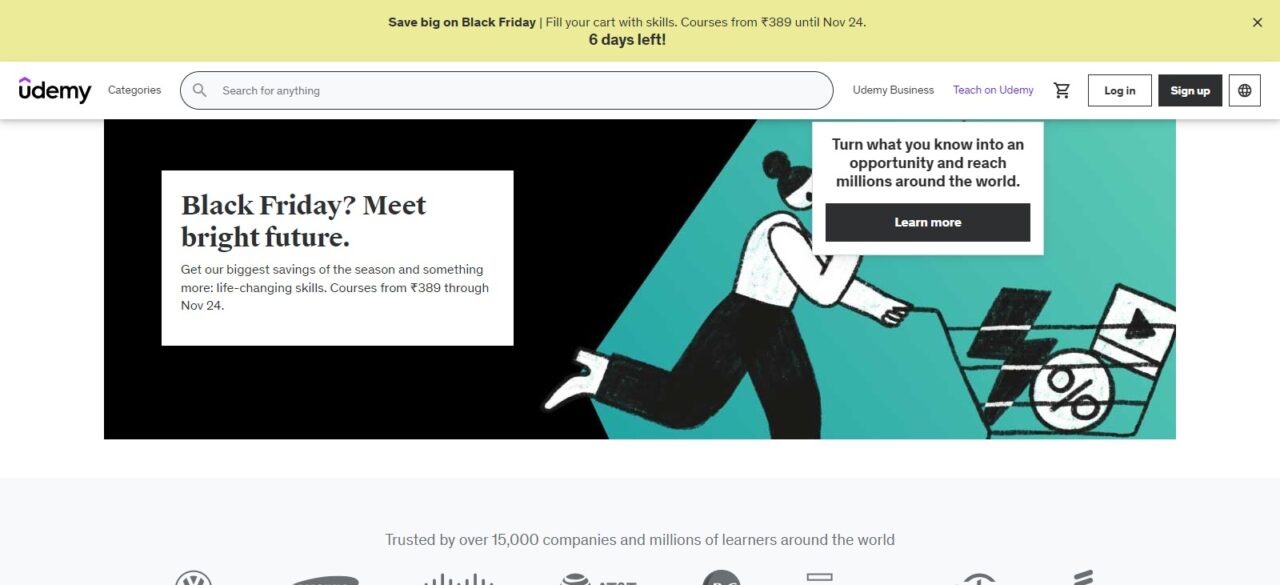 Udemy provides instructors a platform to monetize their expertise and connect with an international audience. Udemy's revenue-sharing model enables instructors to generate income from course sales, creating a dynamic ecosystem of continuous learning and knowledge sharing.
Udemy plays an instrumental role in shaping the future of online education, offering millions of learners access to its vast selection of courses at an unbeatably reasonable cost. Thanks to its focus on accessibility, variety, and affordability it has become the go-to platform for both learners and instructors seeking an engaging online learning experience.
30. Podia
Podia is an accessible and user-friendly platform designed to assist creators, artists, and entrepreneurs monetize their digital products easily. Launched in 2014, Podia provides all-in-one solutions for selling online courses, memberships and downloads – offering storefront setup without extensive technical knowledge required by its users.
Podia's platform provides support for digital products like online courses, e-books, webinars and more. Creators can showcase and sell their content using customizable storefronts that promote brand identity while selling directly. Podia also features secure payment processing, drip content scheduling and affiliate marketing tools – fostering an environment in which creators can focus more on producing quality content instead of dealing with complex sales strategies.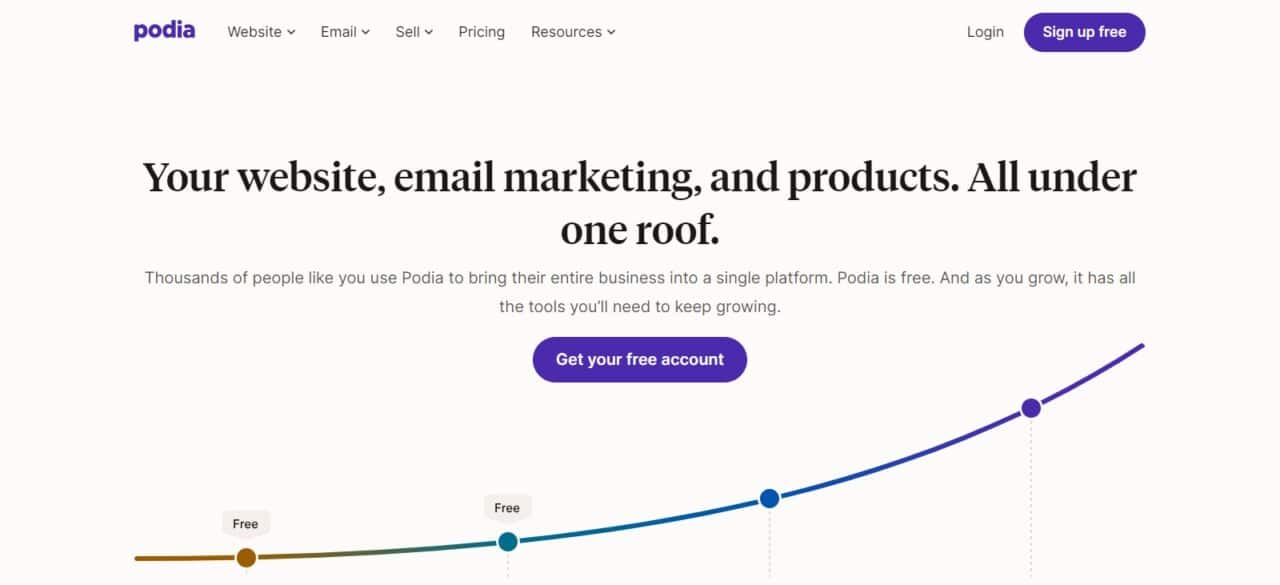 Podia focuses heavily on customer support and community building, creating an intimate bond between creators and their audiences. Thanks to its user-friendly design, Podia empowers creators to launch, market, and sell digital products more efficiently; making monetizing creative endeavors accessible and streamline – and as the digital product landscape changes over time Podia remains an invaluable platform.
Things to consider when choosing a platform to sell digital products
Finding an appropriate platform to sell digital products is essential for creators and businesses looking to establish an effective online presence. There are various key considerations when making this selection decision; most notably the user interface and customization features available through each platform are essential features to consider in this process. An intuitive storefront and user-friendly navigation are key ingredients of a great customer experience and help highlight your brand effectively. Select a platform with stringent security measures to protect both seller and buyer information.
Payload Processing System and Revenue-Sharing Model are also key considerations, as these will impact the profitability of digital products sold through your platform. Reach and marketing tools provided by the platform play an instrumental role in increasing the discoverability of digital products; choosing one with a wide user base and effective promotional features can significantly expand product discoverability.
Integration capabilities with other tools and services, analytics for tracking performance and the platform's policy on intellectual property rights should all be carefully considered when selecting an online selling platform. A thorough assessment will guide sellers towards selecting one that aligns best with their goals, audience and the nature of digital products they are selling; ultimately leading them down a successful and sustainable selling journey online.
How to choose the best marketplace to sell your digital products?
As choosing an ideal marketplace to sell digital products requires careful consideration, there are various key factors you need to keep in mind when selecting one. Once you know your target audience and products you offer, research niche or industry-specific marketplaces; ensure your offerings match with the user base on each platform; assess reputation and credibility within market considering user reviews, success stories and overall industry standing; an established and acclaimed marketplace can foster more trust between sellers and buyers.
Compare marketplace platforms' fee structures and revenue-sharing models before selecting one that aligns with your financial goals. Review its pricing policies such as listing fees, transaction fees or commissions on sales to understand their overall impact on overall profitability before selecting an ideal platform that aligns with them.
Assess the marketing tools offered through your marketplace. Utilizing features like promotion opportunities, advertising options and SEO capabilities can significantly enhance digital products while drawing larger audiences to them.
Assume all marketplaces provide similar user interface and customization features, to maximize a positive customer experience and showcase your brand effectively.
Security in transactions should always come first, so choose a marketplace with stringent safeguards to protect both you and your customers' information. Look out for SSL encryption, payment gateways with 256-bit security protocols, and other measures of protection when selecting your platform of choice.
Assess the integration capabilities of your platform. Determine whether it integrates with any tools or services that you currently utilize such as analytics platforms, email marketing software or payment processors.
Research the platform's policies regarding intellectual property rights. Make sure it provides adequate protection for digital works created on their platform as well as clear rules to avoid copyright infringement.
By carefully considering these elements, you can select a marketplace that aligns with your business goals, draws in your target market and provides all the tools and features required for an effortless selling experience.
Conclusion : Best Platform To sell Digital Products
Finding the ideal platform to sell digital products online is an important decision that has an immense effect on creators, entrepreneurs and businesses. An ideal platform should reflect individual goals, target market and nature of digital offerings available online. No matter if it's user-friendly interfaces, broad audience coverage, powerful marketing tools or secure transaction processes you prioritize; selection should reflect a comprehensive analysis of fees, customization options and integration capabilities.
Digital product platforms present opportunities for customization, scalability and global visibility. Success in selling digital products lies in finding a platform that caters specifically to each seller, creating an enjoyable online selling experience and driving profits and sustainable sales online. As the digital economy expands rapidly, this marketplace must also act as a vital ally in navigating its constantly changing terrain.
FAQ'S : Best Platform To Sell Digital Products
What criteria should I keep in mind when selecting a platform to sell my digital products online?
Consider several key criteria when selecting a platform, including user interface, customization options, transaction security, fees, marketing tools, integration capabilities and integration requirements. Assess whether this platform aligns well with your goals, target audience and digital product.
What role should the audience reach play in selecting a platform?
Audience reach is essential to increasing the visibility of digital products. A platform with a diverse and active user base gives more chances for your product to be discovered, increasing sales opportunities and success potential.
Are there any recommended platforms for specific digital products?
Yes, certain platforms specialize in particular types of digital products and services. Etsy and Gumroad are known for digital art and creative goods while Teachable and Udemy specialize in online courses and other courses related to educational disciplines. Find one that best matches the nature of your digital product category.
What role do fees play in the selection process?
Fees can have a profound effect on your overall profitability. Carefully evaluate each platform's fee structure – listing fees, transaction fees and commissions are all key aspects. Select one with a fee model that supports your financial goals.
What role should the marketing and promotional tools of the platform play in its success?
Marketing tools are essential in spreading the word about your digital products. Look for platforms with effective features for promotion, advertising and search engine optimization (SEO) capabilities.
Does integration between tools matter?
Integration features are key for streamlining your workflow. Select a platform with seamless integration capabilities between other tools and services you use, such as analytics platforms, email marketing software or payment processors.
What steps should I take to protect the security of my digital products and customer information?
Select a platform with stringent security measures, including SSL encryption, secure payment gateways and other protocols to safeguard both digital products and customer information. Establishing trust among your audience members by protecting digital products and customer details is paramount to building success in business.
Can I sell different digital products on the same platform?
Many platforms support multiple digital products, making it possible to sell all of your digital offerings from books, software, music or courses on one platform. Choose a platform that best accommodates what products you offer.
How can customization options assist my storefront branding efforts?
Customization options are essential in creating a positive customer experience and branding your storefront effectively. Make sure the platform you select allows for customization options so your brand is effectively displayed to customers.
How can I protect my intellectual property on my platform of choice?
Review the platform's policies regarding intellectual property rights to ensure they provide adequate protection for your digital creations, and have clear guidelines on copyright infringement to guard your intellectual property.