Best Stealth Games of All Time have a special place in the hearts of gamers for their unique blend of tension, strategy, and cunning gameplay. When it comes to the best stealth games of all time, a few titles stand out as true classics. Titles like "Metal Gear Solid" and "Thief: The Dark Project" pioneered the genre with their intricate level design and emphasis on staying hidden from enemies. "Hitman: Blood Money" brought a more open-ended approach to stealth, allowing players to tackle missions in a variety of ways.
"Dishonored" impressed with its rich, steampunk world and supernatural abilities, while "Mark of the Ninja" offered a 2D take on stealth that was both challenging and visually striking. And of course, the "Splinter Cell" series, particularly "Splinter Cell: Chaos Theory," is often lauded for its intense, tactical gameplay and memorable protagonist, Sam Fisher. These titles, among others, have left a lasting legacy in the stealth gaming genre, setting the bar high for future stealth adventures.
What Is Stealth Games?
Stealth games are a genre of video games that emphasize the player's ability to avoid detection and accomplish objectives through covert actions and evasion rather than direct confrontation. In these games, players typically control a character who must navigate through levels or missions while remaining hidden from enemies or guards. Successful stealth gameplay often involves using elements like shadows, cover, distractions, and silenced weapons to accomplish goals, such as espionage, theft, or assassination.
The genre is known for its focus on tactics, strategy, and patience, as players must carefully plan their movements and timing to evade enemies' sightlines and patrols. Many stealth games also incorporate elements of puzzle-solving and exploration to challenge players in their quest to stay hidden. Popular examples of stealth games include titles like "Metal Gear Solid," "Thief," "Hitman," "Dishonored," "Splinter Cell," and "Assassin's Creed" (which combines stealth with action elements). Stealth games offer a unique and often tension-filled gaming experience, rewarding players who can master the art of staying unseen.
Why Choose Best Stealth Games of All Time
Choosing the best stealth games of all time can be a highly subjective process, as it ultimately depends on individual preferences and gaming experiences. However, there are several reasons why certain stealth games are often considered among the best:
Immersive Gameplay: The best stealth games offer an immersive experience, putting players in the shoes of cunning and resourceful characters who must outwit their adversaries.
Strategic Thinking: Stealth games require players to think critically and plan their moves, enhancing their strategic thinking skills.
Tension and Thrills: The tension and suspense in stealth games can be incredibly thrilling, creating a unique gaming experience that keeps players engaged.
Varied Approaches: Many stealth games provide a range of approaches, allowing players to choose between non-lethal, stealthy takedowns and more aggressive strategies, adding to the replay value.
Storytelling: A well-crafted narrative often accompanies stealth games, providing players with a compelling story to follow.
Unique Environments: Stealth games often take place in unique and intricately designed environments, adding to the overall experience.
Challenges and Rewards: Successfully completing a stealth mission can be highly rewarding, and the challenges posed by these games can be satisfying to overcome.
Ultimately, the best stealth games offer a combination of these elements, delivering an unforgettable gaming experience that keeps players coming back for more.
Here Is List of Best Stealth Games of All Time
Alien: Isolation
Castle Wolfenstein
Assassin's Creed Origins
Assassin's Creed Odyssey
Aragami
Invisible, Inc.
Hitman
Watch Dogs 2
Gunpoint
A Plague Tale: Innocence
Deus Ex: Mankind Divided
Splinter Cell: Conviction
Thief: Deadly Shadows
Rise of the Tomb Raider
Sly Cooper and the Thievius Raccoonus
Tomb Raider
Tenchu: Stealth Assassins
Hitman 2: Silent Assassin
Dishonored 2
Deus Ex
Deus Ex: Human Revolution
Mark of the Ninja
Splinter Cell
Dishonored
Thief: The Dark Project
Metal Gear Solid V: The Phantom Pain
Metal Gear Solid 4: Guns of the Patriots
Metal Gear Solid
The Last of Us
The Last of Us Part 2
30 Best Stealth Games of All Time
1. Alien: Isolation
"Alien: Isolation" is a spine-tingling survival horror game that successfully captures the essence of Ridley Scott's iconic sci-fi horror film, "Alien." In this game, players step into the shoes of Amanda Ripley, the daughter of the film's heroine, Ellen Ripley, as she searches for answers about her mother's disappearance. Set aboard a derelict space station, the game creates an intensely atmospheric and claustrophobic environment where players must avoid a relentless and intelligent alien creature.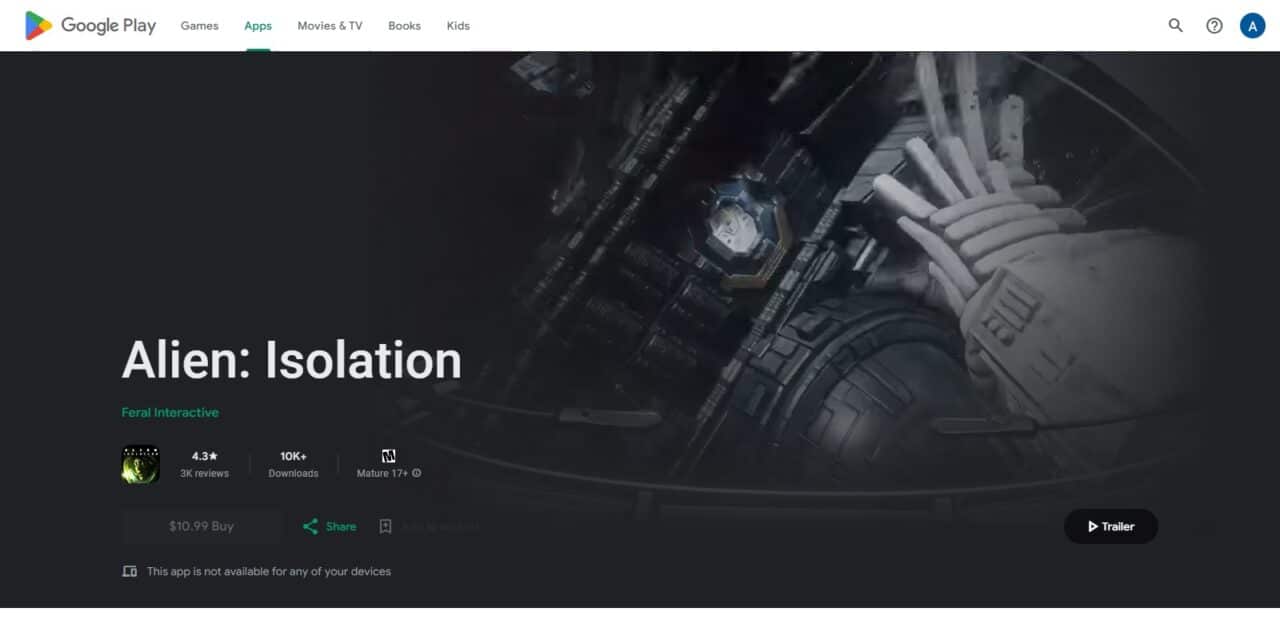 With limited resources and an array of makeshift tools, players must rely on their wits and stealth to survive, all while feeling the ever-present dread of the alien lurking in the shadows. "Alien: Isolation" stands out for its unwavering commitment to tension and fear, offering a truly immersive and terrifying experience for fans of the "Alien" franchise and horror gaming enthusiasts alike.
2. Castle Wolfenstein
Before Wolfenstein 3D became widely considered as the pioneering FPS game, there was Castle Wolfenstein on Apple II released in 1981. Although its release may seem antiquated today's modern offerings of this genre, Castle Wolfenstein deserves mention for having effectively established it.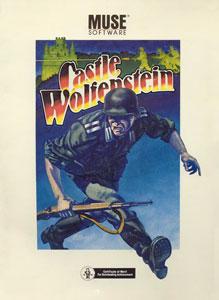 Though Castle Wolfenstein may look simple at first glance, its gameplay features many of the same stealth aspects found in modern games. Players must sneak past guards or use limited ammo to kill them – some guards may be fooled if the character dons disguises, but others will alert and chase after their enemy; all enemies react to gunshots and grenades for maximum stealth action!
3. Assassin's Creed Origins (Best Stealth Games of All Time)
Assassin's Creed Origins was released in 2017 as the tenth major installment of the Assassin's Creed series, taking players back to Egypt at the end of Ptolemaic period to witness the beginnings of conflict between Brotherhood of Assassins and Templar Order.
Players can expect an emphasis on stealth play within an open world environment when experiencing Origins for themselves.
4. Assassin's Creed Odyssey
Assassin's Creed Odyssey, the eleventh installment in the hugely popular Assassin's Creed franchise, transports players back to ancient Greece during an age of war between Athens and Sparta. Plunging deeper than other installments into historical mythology than some previous entries in this series.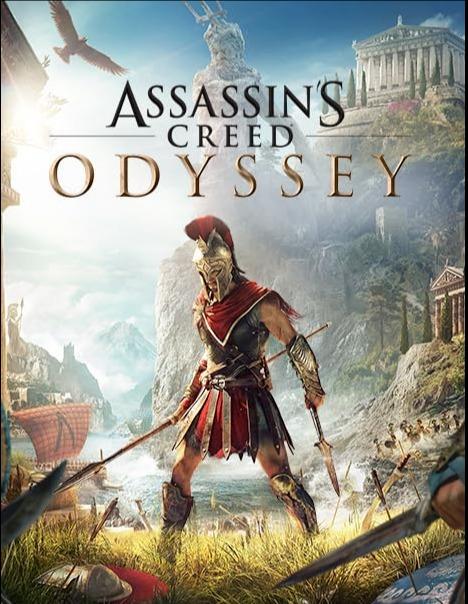 Assassin's Creed Odyssey creates an expansive, lore-rich world which players can freely explore freely or take to battle loudly or with stealth combat; both methods offer thrilling combat experiences! Visually stunning with naval exploration/combat gameplay alongside open world traversal; definitely recommended for fans of Greek mythology!
5. Aragami
Third-person stealth game Shadow Control places players into the role of an undead assassin with the power to manipulate shadows. Through its unique gameplay mechanic, players are given control over shadows by being teleported there or making themselves invisible and materializing weapons from them.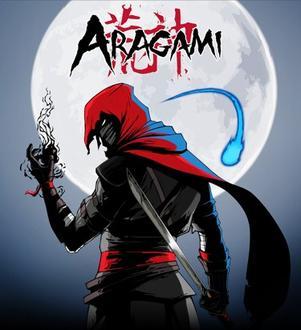 Even creating terrifying dragon shapes out of shadows to infiltrate enemy ranks! Players have freedom in choosing their playstyle by offering multiple pathways toward completion for each scenario and situation.
6. Invisible, Inc.
Set in 2074, Invisible, Inc. is a turn-based tactics title set against an alternate reality where megacorps have taken control of society and taken over every corner. Drawing inspiration from X-COM, players take on the role of agent handler and must conduct espionage without getting captured themselves.

Played using turn-based tactics style, players control two agents who must navigate each level gathering intelligence or valuable items without being captured themselves.
7. Hitman
"Hitman" marks a return to the series' iconic roots, reacquainting players with the meticulously polished world of contract assassination. In this latest installment, players step into the sleek and deadly shoes of Agent 47, tasked with surveilling and eliminating designated targets in signature style.
To succeed in your missions, you'll need to master the art of staying undetected, using your surroundings to your advantage. The thrill of the game lies in executing each kill with finesse and subtlety, all while avoiding any hint of suspicion. It's a gratifying blend of strategy, precision, and the satisfaction of achieving the perfect hit in a world of shadows and intrigue.
8. Watch Dogs 2 (Top Stealth Games of All Time)
Ubisoft released Watch Dogs 2 in 2016 as an immersive hacking experience that featured DedSec hacking group. Players take on the role of Marcus Holloway in San Francisco this time around and improve on what Ubisoft created with their original title, but that does not make this game easy; rather it requires stealthy maneuvers such as hacking to be effective against enemies rather than outright violence against foes – making the gameplay far more challenging!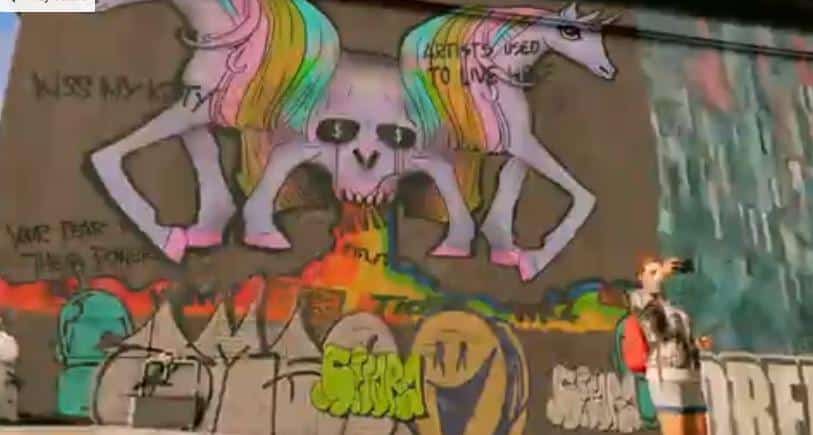 Rather than directly engaging enemies through brute force alone you'll use tools and gadgets to explore areas, plan missions effectively without drawing undue attention – perfecting what Ubisoft accomplished with their first title was when Ubisoft first introduced themself to San Francisco through Marcus Holloway who leads DedSec hacking group back then in 2013.
There's also an expansive open world to explore with activities to complete; we should likely see this even further expanded upon in Watch Dogs: Legion. But for now, if you haven't taken part in this franchise yet, Watch Dogs 2 could make an excellent gateway into it all.
9. Gunpoint
Gunpoint stands out among puzzle platformers in its use of stealth elements to alter level navigation and tactics, making for an immersive and unique gaming experience.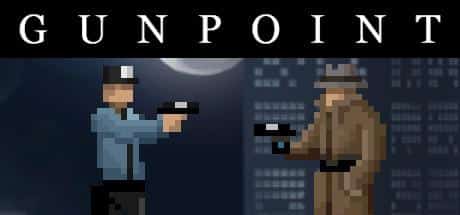 Additionally, its cross-section screen enables the player to see enemies and traps ahead of time and plan out their best route through each level. Created by one individual – PC Gamer's Tom Francis – Gunpoint was first released with great reviews in June 2013.
10. A Plague Tale: Innocence
A Plague Tale: Innocence is an exquisitely designed action-adventure game set in 14th century France during the time of French Inquisition and Black Death. Players will embark on a journey that largely incorporates stealth, survival, puzzle-solving and occasional combat while exploring Aquitaine as Amicia;
its different areas offer realistic historical backgrounds for this immersive game that's great for history enthusiasts! A Plague Tale: Innocence offers you the perfect way to immerse yourself into its history! This immersive game provides you with plenty of historical events to get immersed into.
11. Deus Ex: Mankind Divided
Deus Ex: Mankind Divided earned high praise for its captivating narrative and creative worldbuilding. Like previous entries in the series, Mankind Divided puts you into Adam Jensen's shoes – a man equipped with various cybernetic implants.
This game can be approached from various perspectives, with your actions having direct bearing on certain outcomes in its main story. Your choices in how you approach it may have an effect – for instance you could either go for lethal over pacifism and kill everything or use dialogue to convince people violence isn't necessary – with stealth being key for achieving either option.
12. Splinter Cell: Conviction
Splinter Cell: Conviction is similar to its predecessors, yet features new gameplay elements like Mark & Execute which allows the player to mark specific targets like enemies or objects and shoot at them without manually targeting each one individually.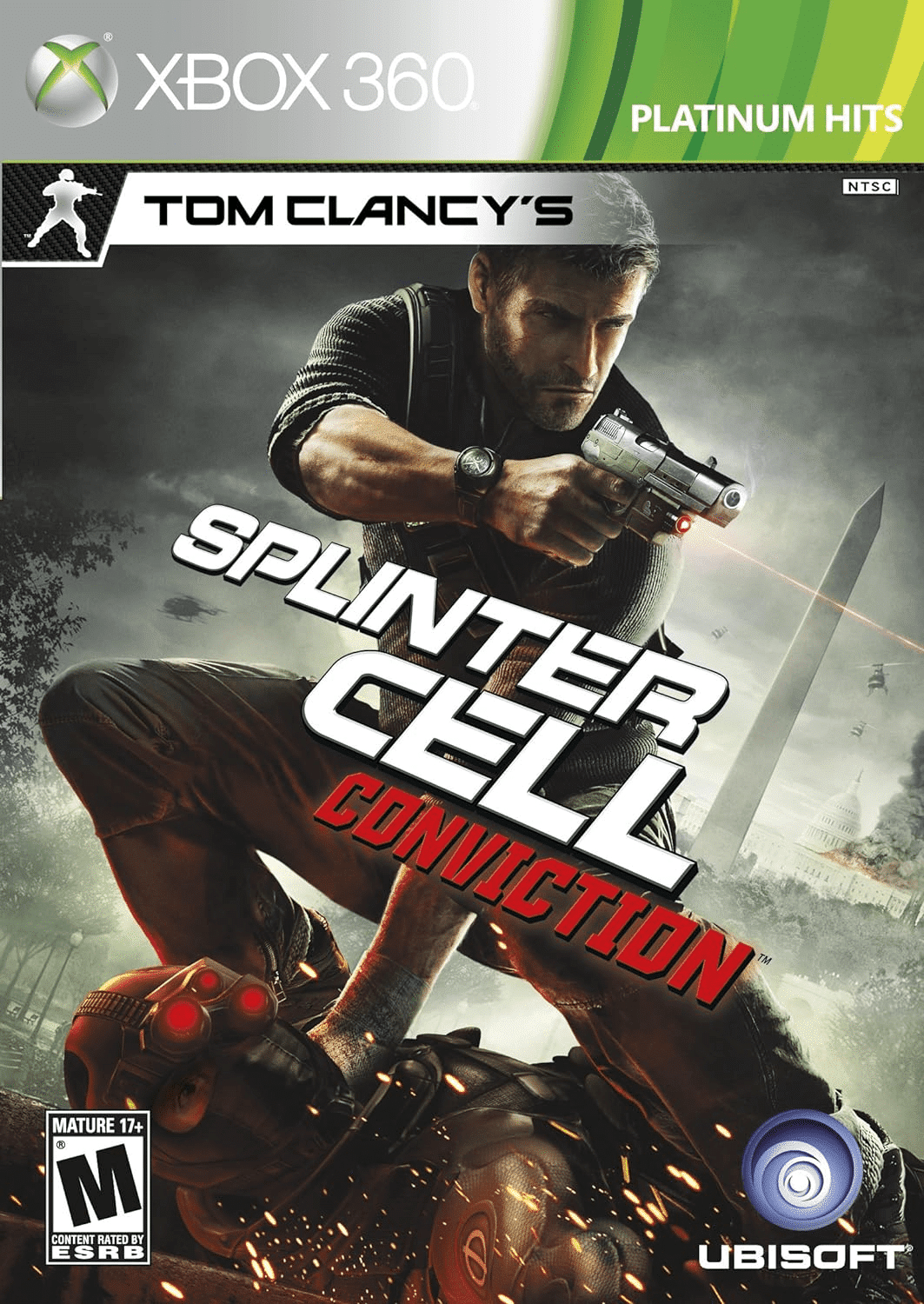 Other features, like Last Known Position, allow Sam, the protagonist, to track down enemies more stealthily and assist in stealth missions. Overall, Conviction emphasizes stealth more heavily than its predecessors and makes for a worthy addition.
13. Thief: Deadly Shadows
In "Thief: Deadly Shadows," players once again assume the mantle of Garrett, the master thief, as they stealthily navigate the atmospheric streets of The City in pursuit of wealth and intrigue. This installment differs from its predecessors by introducing a small open-world environment that allows Garrett to freely roam the city's darkened alleys and cobblestone streets. As players take on the role of Garrett, they can engage in more than just a series of isolated missions.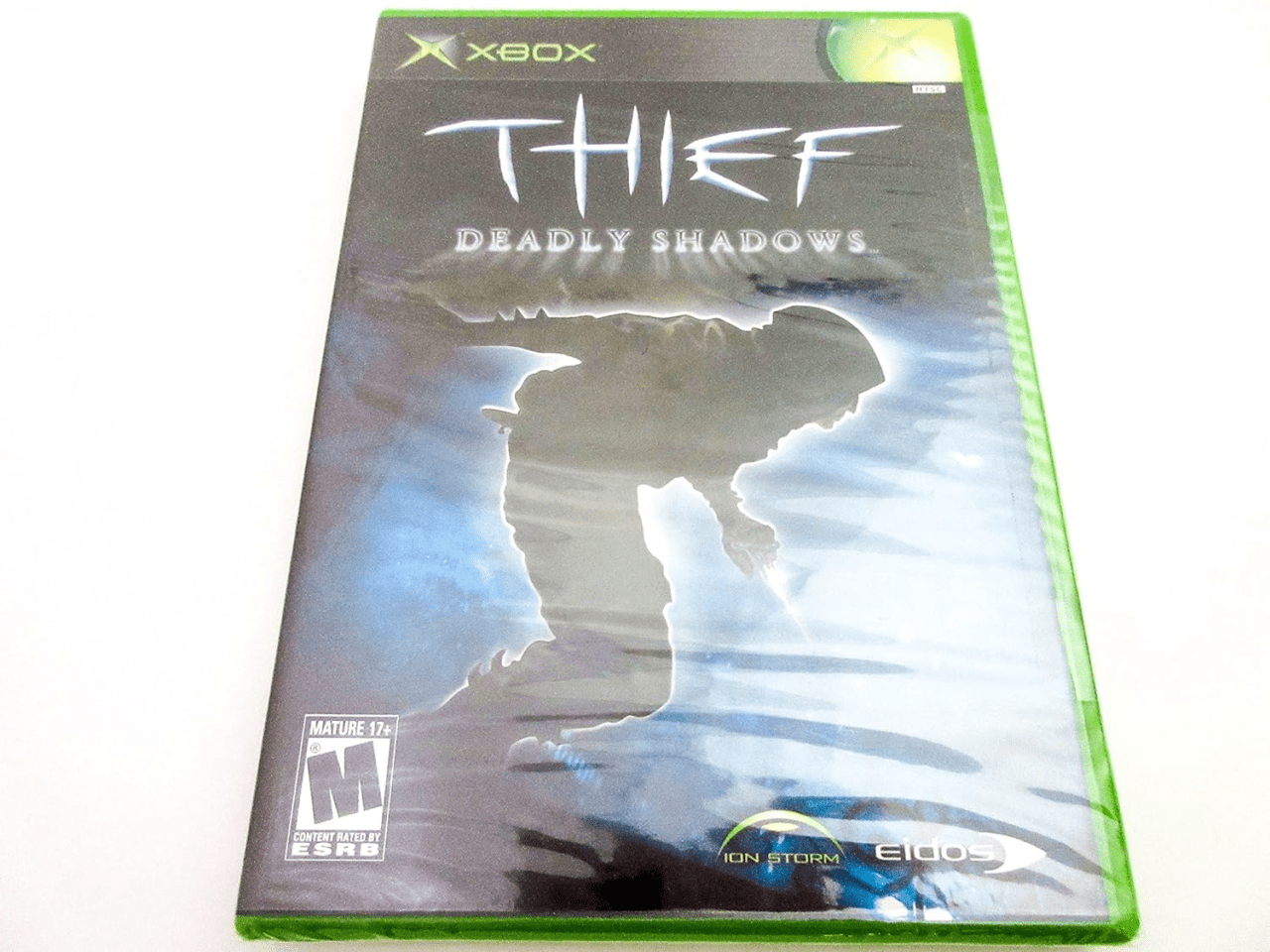 They have the freedom to explore the shadows, pilfering from unsuspecting passers-by, and observing the daily lives and secrets of the townspeople. This open-world approach adds a new layer of immersion to the stealth genre, granting players the opportunity to experience the world of thievery in a more organic and interactive way, making "Thief: Deadly Shadows" a captivating and memorable entry in the franchise.
14. Rise of the Tomb Raider (Best Stealth Games of All Time)
Rise of the Tomb Raider is considered by many to be one of the top installments in Tomb Raider reboot series and for good reason: Lara discovers thrilling and intense environments such as Siberian wilderness, sunken temples in Syria and more during her adventure!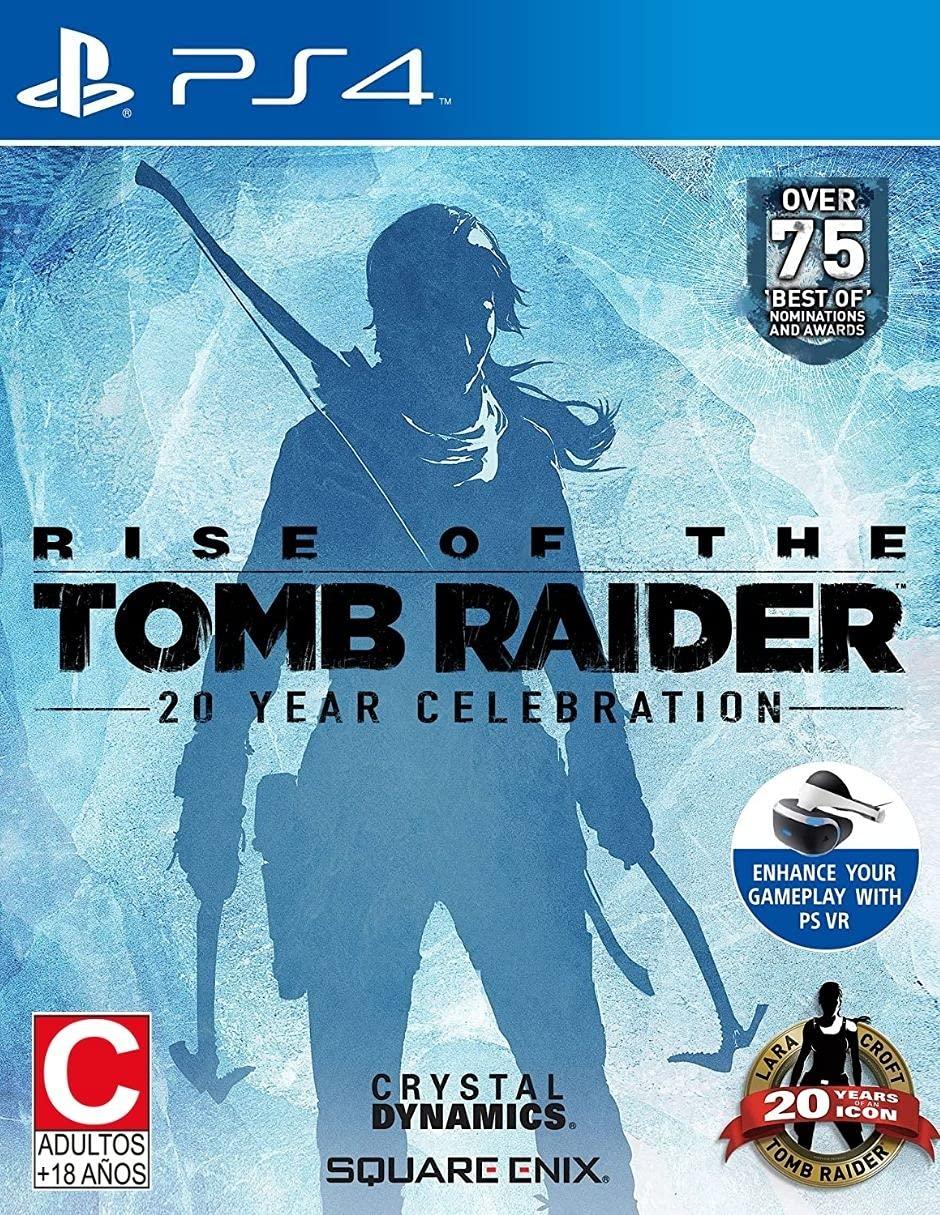 And is on an exciting adventure, tracking down Trinity to locate Kitezh. This game boasts superb worldbuilding and scenery; Russian and Syrian settings create an authentic sense of place that keeps players engrossed throughout. A captivating treasure hunting and puzzle solving game.
15. Sly Cooper and the Thievius Raccoonus
Stealth games don't need to be dark and dramatic – Sly Cooper and the Thievius Raccoonus is proof. As its first title in the Sly Cooper series, it offers much jollier graphics with lots of humor thrown in for good measure. Sly, who must remain stealthy to do his job as a thief, spends much time exploring places he shouldn't be and tends to explore them without direct confrontation – this makes combat unwise since even one hit from Sly can doomed him!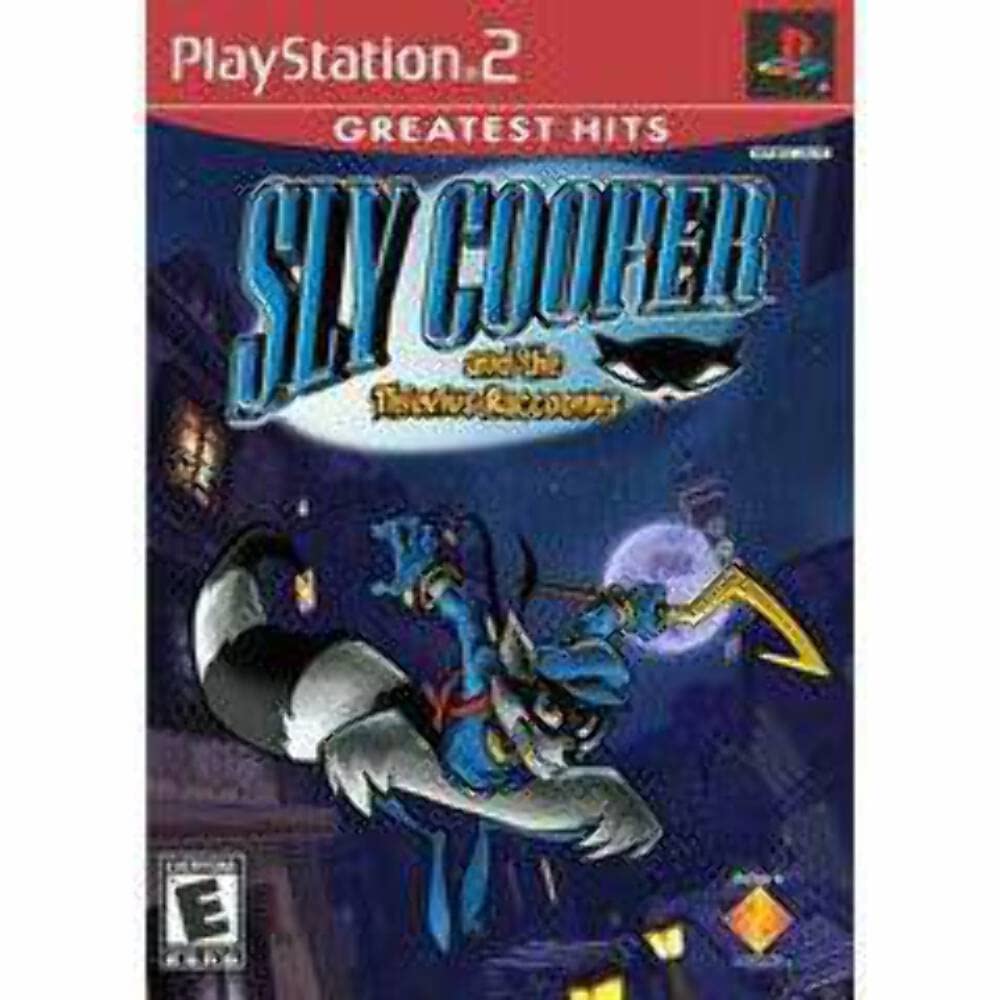 Sly has an "thief sense" which highlights areas suitable for stealthy moves like shimmying along walls with blue sparkles, alerting him of areas he could use for such tactics as shimmying along them and sneaking behind walls. When close to being detected by others, dynamic music speeds up. Once detected by someone however, an alarm sounds.
For anyone new to stealth gaming and wanting an introduction – the HD remastered version can be purchased through PlayStation Store; an ideal way for newcomers to get acquainted with stealth games without diving head first into adult-only titles!
16. Tomb Raider
Tomb Raider has been around since its initial PlayStation release. Over time, developers at Crystal Dynamics gave it a proper reboot, depicting Lara Croft as an innocent young woman stranded alone on an unfamiliar island and giving her the oomph she needs to become the iconic hero known as.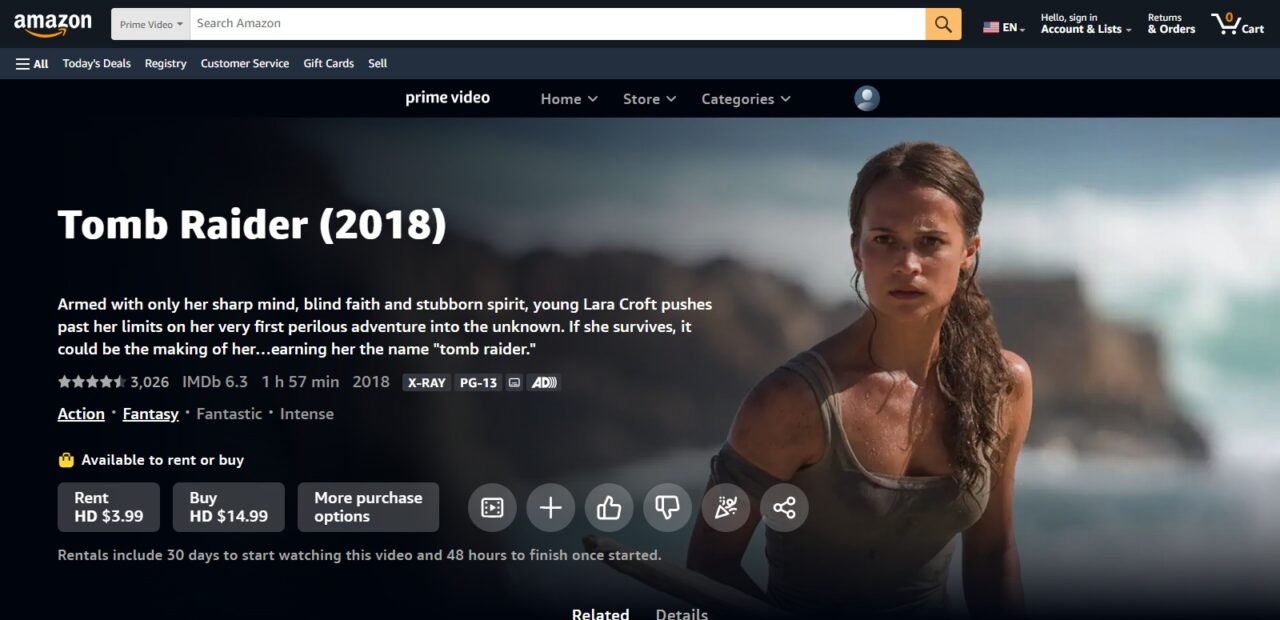 Tomb Raider – stopping supernatural entities while using surprise against opposing forces with ease and learning how to become her. Your journey as Lara will require sneaking past enemy forces while learning her legendary ways.
17. Tenchu: Stealth Assassins
Tenchu first hit shelves back in 1998 from Acquire Development Studio and enjoyed great success for over ten years before being discontinued in 2009. Set in feudal Japan and featuring various storylines, Tenchu offered players plenty of gameplay action before being retired in 2009.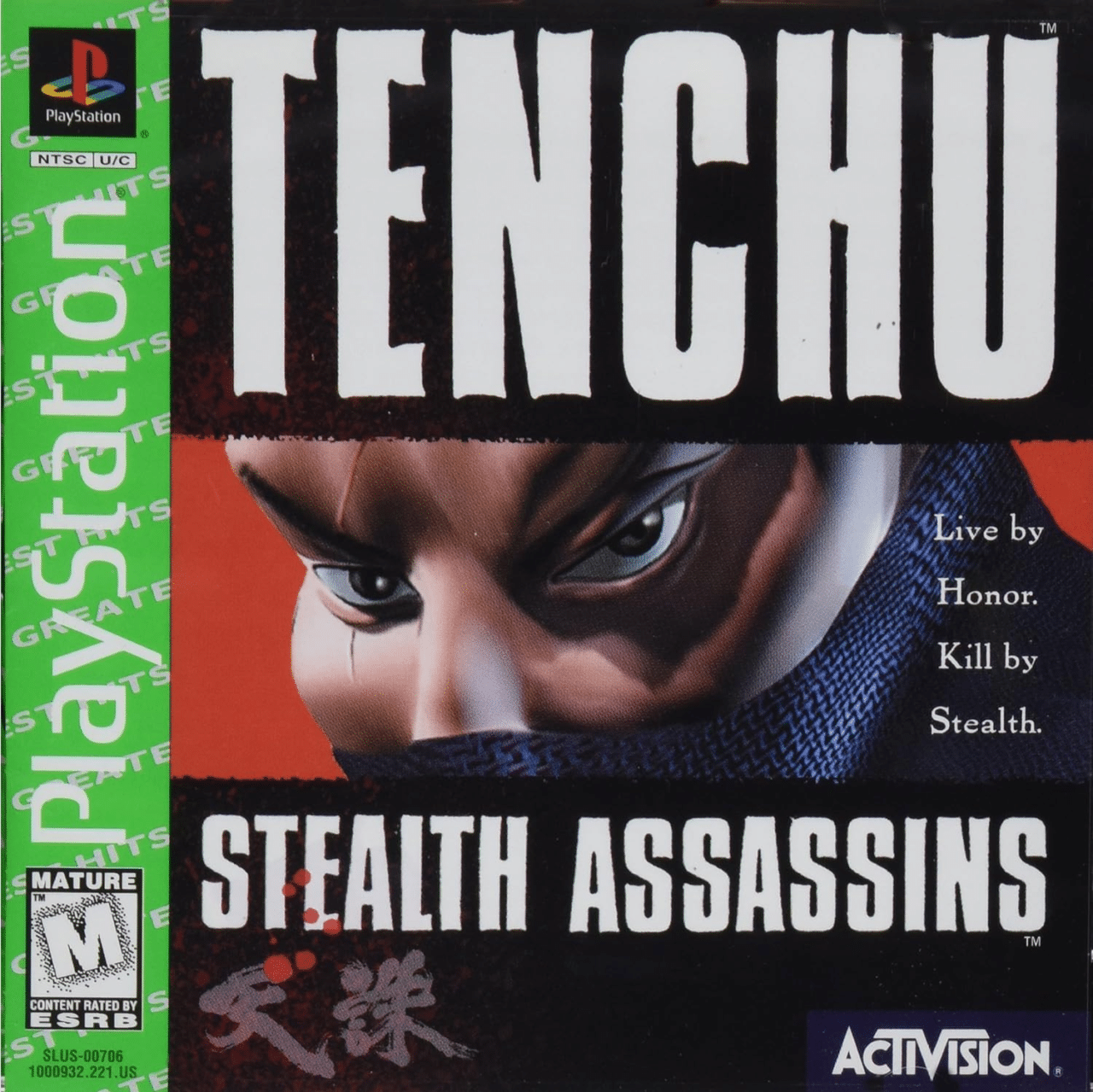 Players typically follow two ninjas, Rikimaru and Ayame, in their service to Lord Gohda by collecting intelligence or eliminating corruption in his kingdom. Stealth is of vital importance as enemies can easily overtake you; remain in the shadows with your blade ready, ready to strike at an appropriate moment.
18. Hitman 2: Silent Assassin
Hitman games center around untraceable assassinations, with Agent 47 using poison to kill his targets without trace. He must remain unseen to complete his mission and has various ways of doing so, one being disguise. Agent 47 may wear clothing found or recovered from victims as an effective disguise to sneak past guards without raising suspicion; though suspicion will arise quickly if his behavior becomes excessively suspicious.
Hitman 2: Silent Assassin takes an approach similar to other stealth titles in offering post-level scoreboards and player rankings for each level. Players are given titles ranging from "Silent Assassin" (compl eting it without being detected and killing only two non-targets) and "Mass Murderer", whereby those fulfilling one of these categories earn bonus weapons – it is clear which route Hitman prefers its players take!
19. Dishonored 2
In the sequel to the critically-acclaimed Dishonored, players step into the role of Emily Kaldwin in addition to Corvo Attano, experiencing the game through two different lenses. Like the first game, you can take a stealth approach and not harm or kill any of your opponents. To shake things up, you can also choose to use the characters' rich assortment of supernatural abilities, weapons, and gadgets to inflict massive violence.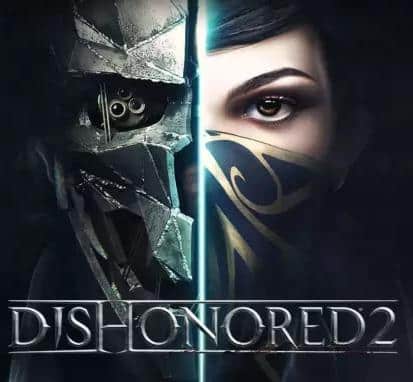 This duality of gameplay options is a hallmark of the Dishonored series, allowing players to shape their experience based on their preferred style. Whether you opt for silent, non-lethal takedowns or unleash a torrent of supernatural destruction, Dishonored 2 offers a thrilling and immersive adventure with multiple paths to explore, making it a standout title in the stealth-action genre.
20. Deus Ex (Best Stealth Games of All Time)
Deus Ex was an immense hit during its original run from 1998 to 2002. Combat was often difficult; enemies would immediately come rushing for you upon being alerted of your presence, encouraging players to take a more indirect and stealthy route towards victory.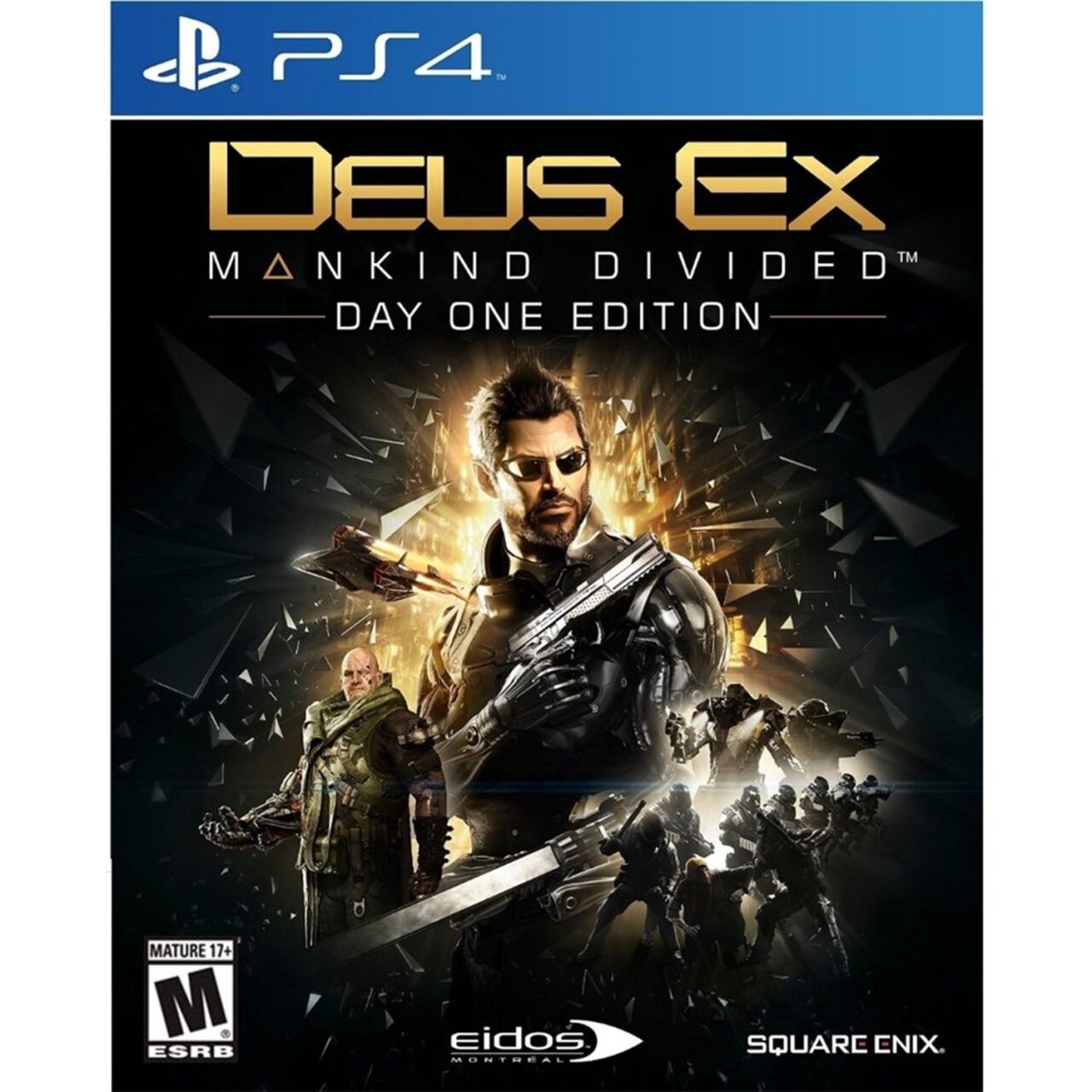 Like Dishonored (Deus Ex's inspiration), Deus Ex let players upgrade their character for different play styles; for stealthy gamers this meant using skill points to increase hacking computers or picking locks rather than in combat.
21. Deus Ex: Human Revolution
Human Revolution, like its predecessors in the Deus Ex series, offers both first-person shooter gameplay with strong RPG elements as well as stealth options. Just like in those two titles, Human Revolution allows you to approach combat situations based on your individual preference;
for example, taking out enemy combatants using stealth or using hacking abilities to obtain sentry guns or robots that do your bidding are both viable ways of taking out opponents.
22. Mark of the Ninja
Mark of the Ninja is a 2D platforming game that incorporates and refines stealth mechanics found throughout its development. To stay out of sight of guards, the unnamed protagonist must stay aware of both light and sound by extinguishing lights when necessary, hiding in shadows as much as possible, extinguishing lamps when unnecessary.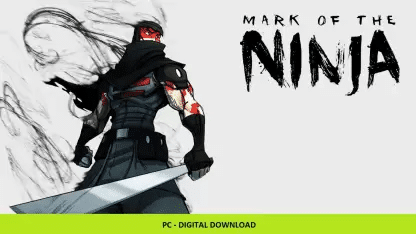 keeping noise to an absolute minimum, extinguishing lights when unnecessary, staying silent when possible while staying quiet as best he/she can while maintaining silence. Additionally, points can be earned for silent kills as well as sneaking past enemies undetected as points lost for raising alarm; these points can then be exchanged for seals which can then be spent to purchase additional skills / abilities from your character/roles/character.
This game may not come from an AAA studio, yet has received so much critical acclaim that some critics even gave it an A rating!
23. Splinter Cell
Splinter Cell was released at just the right moment to capitalize on the increasing success of stealth games around the turn of the millennium. Critics praised its use of lighting; Sam Fisher could often be found making use of shadows while sneaking around dangerous locations using night vision goggles as part of his stealthy strategy.
Sam Fisher and stealth are synonymous, leaving fans of the Splinter Cell series worried when they saw his boisterous behavior in an E3 trailer for Splinter Cell: Blacklist. Luckily, Ubisoft responded quickly with another trailer which showed a "ghost" play-through of the same level, showing how stealth remains an essential component of Fisher's repertoire.
24. Dishonored (Top Stealth Games of All Time)
Dishonored and its sequel are classic examples of satisfying games. Gliding through each level with blade in hand, players step into Corvo Attano, the bodyguard for Empress of the Isles. After being accused of her murder, Corvo must clear his name.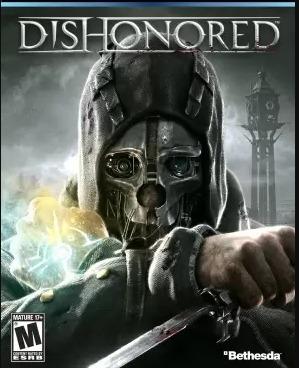 Corvo must turn assassin, determined to exact revenge against those who conspired against him. While stealth may be your best way through, with so many swords to find it's wiser to explore all possible paths through each level.
25. Thief: The Dark Project
The Dark Project was one of the first stealth games to introduce both light and sound elements into one game, which have since become standard features of many stealth titles. Players must navigate a character in shadowy terrain using a monitor that indicates current visibility levels to them.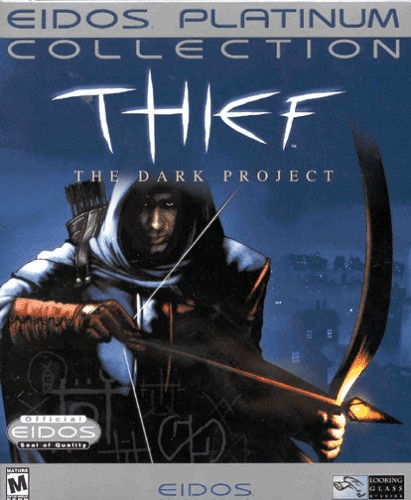 Also, when treading, care must be taken as some surfaces produce more sound than others when trodden upon. Sound was often used to detect or distract non-player characters (NPCs).
26. Metal Gear Solid V: The Phantom Pain
Focusing on gameplay, The Phantom Pain is a masterclass in one-man army action. There are multiple approaches for approaching missions either covertly or openly – both with an arsenal at your disposal – making MGSV an unforgettable open world experience.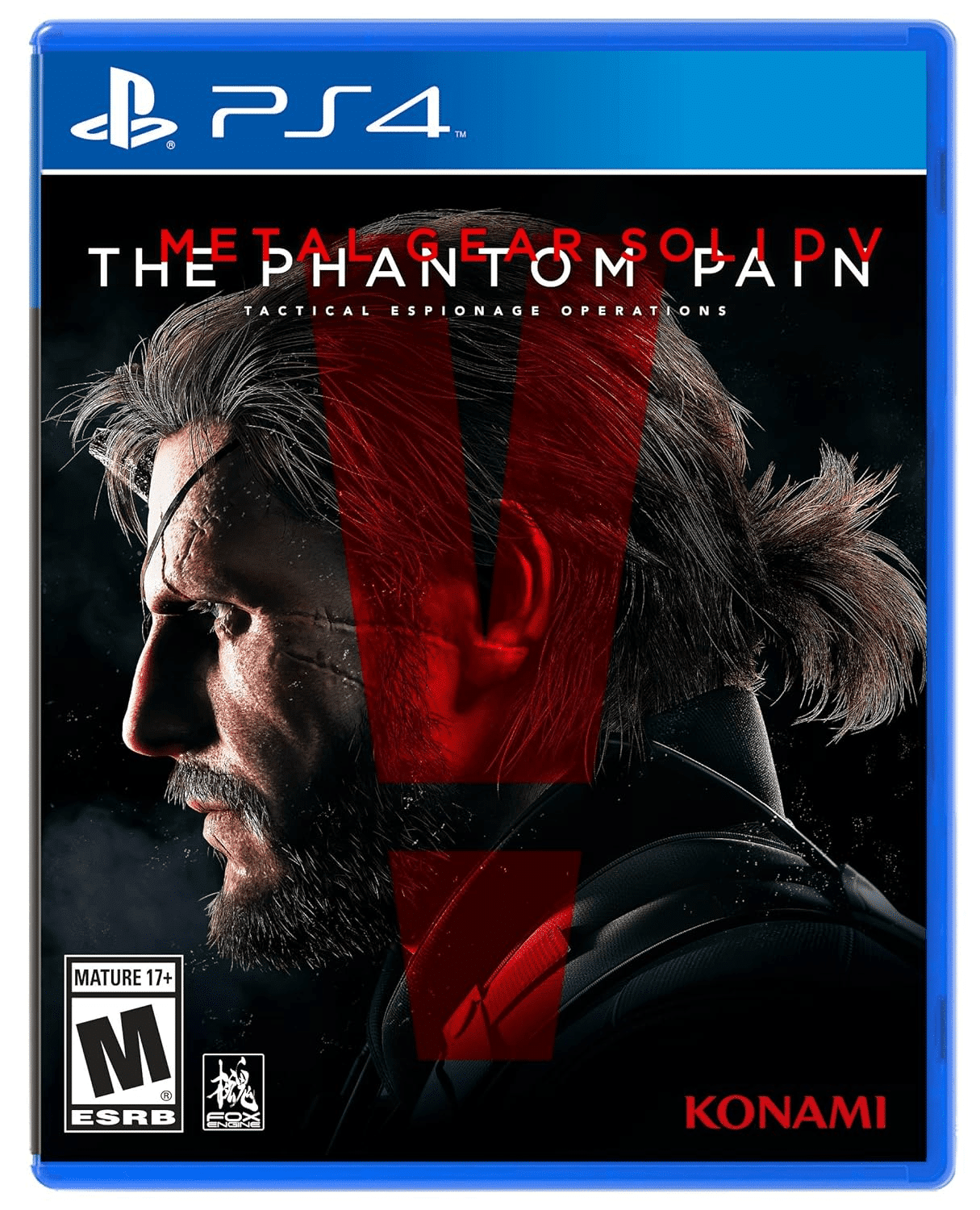 Foes react in real-time to your actions, while the dynamic weather system can either hinder or assist Snake in his mission. Now that Ground Zeroes and Phantom Pain can be purchased cheaply, what better way can there be to conclude Metal Gear Solid's story arc?
27. Metal Gear Solid 4: Guns of the Patriots
Metal Gear Solid 4: Guns of the Patriots sees players assume control of Solid Snake, now an older individual suffering from premature ageing. The game offers a novel over-the-shoulder camera view; all the classic MGS elements – such as heavy stealth elements – can be found within this installment, making for an outstanding addition to this beloved series.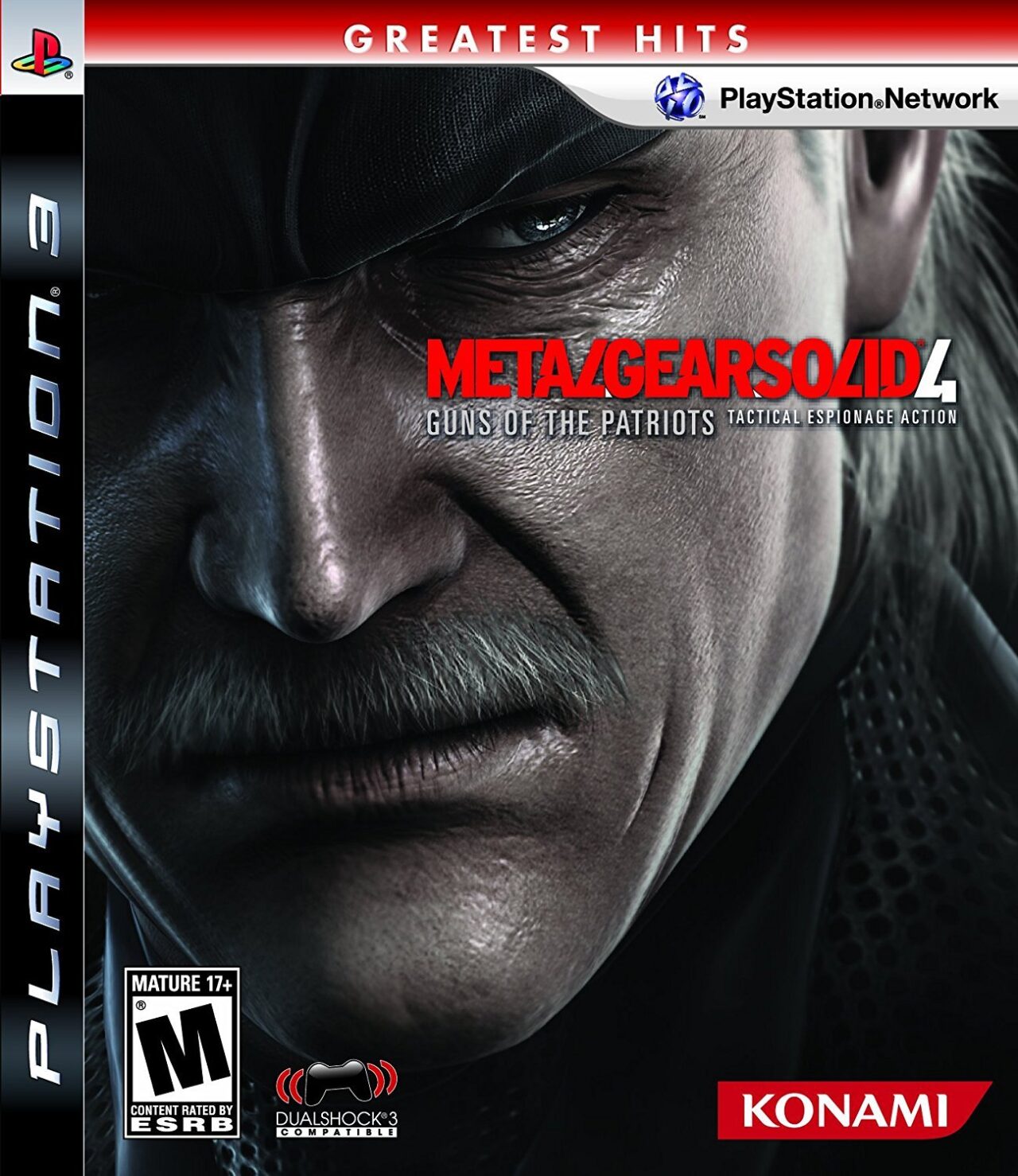 Released in 2008, this title received widespread critical acclaim and accolades for its gameplay, graphics, story, characters and emotional weight–spending hours sneaking around is often met with tears!
28. Metal Gear Solid
Solid Snake's skill as a stealth fighter lies in his ability to hide in boxes, crawl underneath objects, and use noise to distract enemies – an arsenal aided by radar that helps him avoid detection lest any alarms sound, sending him into "alert mode" and forcing him into hiding mode.
Once hidden, Solid Snake enters 'evasion mode' until his guards lose track and switch into infiltration mode – an iconic title not only known for being one of the greatest stealth games ever but also among the greatest overall games ever produced. This timeless title stands as one of the great stealth games ever released for videogame consoles and PC.
29. The Last of Us
The Last of Us offers an incredible amount of freedom, from its shooting capability to using stealth as the primary means of attack. Although shooters can approach its challenges head-on, stealth offers many more advantages and works like a survival horror game–every resource counts; saving it requires strategic play through stealthy means.
Players assume the role of Joel, who must transport Ellie across the nation. Years have passed since the apocalypse began, with its zombie-like virus turning civilians into mindless zombies that have caused widespread population fragmentation across the globe. Joel must undertake this risky mission because this young girl may hold key immunization benefits for all humanity.
30. The Last of Us Part 2
The Last of Us 2 takes place several years after the events of its predecessor. Players take control of an older Ellie who has settled into her life in a small town outpost until something tragic forces her on another great journey against all odds.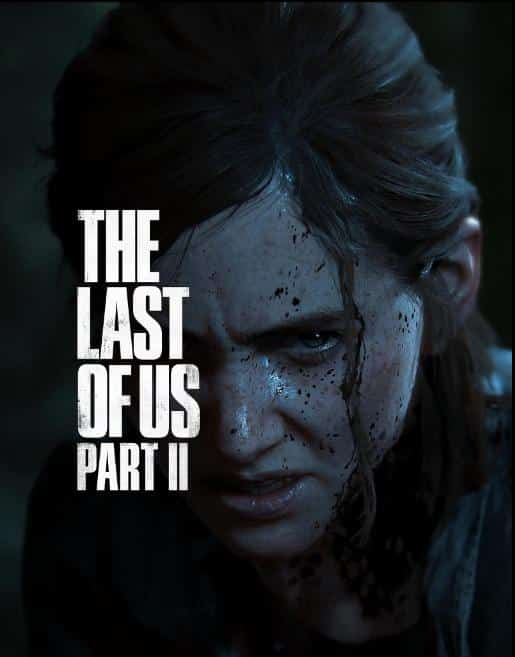 Both third-person action-horror titles are well worth exploring, particularly their third-person perspective and focus on stealth gameplay. Players can hide in tall grass or throw objects at enemies to try and distract them, increasing their chance of survival and prolonging another day.
Pros & Cons Best Stealth Games of All Time
Pros:
Intellectual Challenge: Stealth games often require strategic thinking, problem-solving, and planning, which can engage and challenge players intellectually.
Tension and Immersion: The intense and suspenseful atmosphere in stealth games can be incredibly immersive, making players feel like they're part of the game world.
Variety of Approaches: The best stealth games often provide multiple paths and strategies, allowing players to choose their preferred style of play, whether it's non-lethal, pure stealth, or more action-oriented.
Unique Environments: These games frequently feature meticulously designed and visually captivating settings, adding to the overall experience.
Storytelling: Many stealth games feature well-crafted narratives that draw players into the game's world and characters.
Skill Development: Playing stealth games can improve a player's observational skills, patience, and ability to think on their feet.
Cons:
Steep Learning Curve: Some stealth games can have a challenging learning curve, which may deter new players or those unfamiliar with the genre.
Frustration: The trial-and-error nature of stealth games can lead to frustration, especially when players are repeatedly caught or fail to execute a strategy.
Pacing: For players who prefer action-packed games, the slow and deliberate pacing of stealth games may not be to their liking.
Repetition: In some cases, players may find that stealth games become repetitive as they use similar strategies to avoid detection.
Performance Anxiety: The pressure to remain hidden and undetected throughout a game can create anxiety for some players, which may not be enjoyable for everyone.
In the end, whether the pros outweigh the cons or vice versa depends on individual gaming preferences and what you seek in a gaming experience.
Benefits Of Best Stealth Games of All Time
Stealth games have been popular for years, and there are several benefits associated with playing the best stealth games of all time:
Enhanced Problem-Solving Skills: Stealth games often require players to think critically and strategically to navigate challenging environments, solve puzzles, and plan their actions carefully. This can help improve problem-solving skills in real-life scenarios.
Improved Patience and Focus: These games teach patience and encourage players to pay attention to details, honing their ability to focus on their objectives and surroundings.
Enhanced Observation Skills: Players must pay close attention to their environment, enemy movements, and patterns in stealth games. This can lead to improved observational skills that can be useful in everyday life.
Stress Relief: While stealth games can be intense and suspenseful, they can also serve as a form of stress relief by allowing players to immerse themselves in a different world and forget about their real-life concerns for a while.
Creativity and Adaptability: Stealth games often allow for multiple approaches to completing objectives, encouraging players to think creatively and adapt their strategies based on the situation. This can be a valuable skill in various aspects of life.
Entertainment and Escapism: Playing stealth games can be an enjoyable and immersive form of entertainment that provides an escape from the stresses of daily life.
Narrative Engagement: Many stealth games feature well-crafted stories and characters, which can engage players emotionally and intellectually, enhancing their appreciation for storytelling and character development.
Social Interaction: For multiplayer stealth games or those with online components, players can engage in cooperative or competitive gameplay, fostering social interaction and teamwork skills.
Personal Achievement: Successfully completing a challenging stealth mission or achieving a perfect stealth run can provide a sense of accomplishment and boost self-esteem.
Improved Reflexes: Stealth games often require quick thinking and reactions, which can enhance a player's reflexes and decision-making abilities.
While these benefits can be obtained from playing stealth games, it's important to strike a balance with other activities and responsibilities to ensure a healthy gaming experience.
Best Stealth Games of All Time Conclusion
In conclusion, the world of stealth games has delivered a captivating and enduring legacy in the realm of video gaming. These games have consistently drawn players into intricate worlds of intrigue, espionage, and suspense, challenging them to think strategically, adapt to dynamic situations, and ultimately emerge victorious from the shadows. The best stealth games of all time have provided both intellectual stimulation and thrilling experiences, offering the satisfaction of mastering the art of stealth and espionage.
With their immersive storytelling, detailed environments, and varied gameplay options, they have left an indelible mark on the gaming industry and continue to capture the hearts of players who relish the thrill of staying unseen and outsmarting their adversaries. Whether it's through the iconic "Metal Gear Solid," the atmospheric "Thief," or the tension-filled "Hitman" series, these stealth games have set the bar high for future endeavors in the genre and remain a testament to the enduring appeal of stealth-based gameplay.
Best Stealth Games of All Time FAQ
What are the best stealth games of all time?
Some of the best stealth games include "Metal Gear Solid," "Thief: The Dark Project," "Hitman: Blood Money," "Dishonored," "Mark of the Ninja," and the "Splinter Cell" series.
What makes a stealth game great?
Great stealth games offer intricate level design, suspenseful gameplay, strategic thinking, and multiple approaches to completing objectives. They often feature rich storytelling and immersive environments.
Are all stealth games focused on non-lethal gameplay?
No, not all stealth games require non-lethal approaches. Many stealth games offer a choice between non-lethal takedowns and more aggressive methods. The player's approach can vary based on personal preference.
Do stealth games only involve sneaking around and avoiding enemies?
While stealth games primarily involve staying hidden and avoiding detection, they can also incorporate action elements, combat, and puzzle-solving, depending on the specific game.
Are stealth games suitable for players who prefer fast-paced action?
Some stealth games have a slower, deliberate pace that may not suit players who prefer action-packed gameplay. However, there are stealth games with action-oriented elements for a more balanced experience.