About Defieleven.com
Defieleven.com are a family of talented and hardworking individuals working towards a common goal of decentralising Fantasy Sports and NFT Gaming. They are a dedicated team of developers, designers, artists, programmers, and above all self driven innovators. DeFi11 is a defi powered gaming ecosystem for fantasy sports, NFT virtual world, Marketplace and P2P predictions.
The entire platform runs as a chain agnostic solution with a decentralised mobile application with an in-built smart wallet. The main motto with Defi 11 is to make gaming platform safe from Frauds and Lack of Transparency in Centralized Fantasy Sports Applications. DeFi11 is the world's first defi powered fully decentralized gaming ecosystem for fantasy sports and NFT gaming.
Token Basic Information
What problem Are Solving
Centralized Fantasy Sports Applications have always been in news for the problems that they have been posing to theirs users and stakeholders. Some of the problems with conventional centralized Fantasy Sports applications include:
Problem #1 – Creation of Dummy or Fake Winners
Defieleven.com Creation of dummy or fake winners during a contest and no possible way of auditing the winner's actual existence.
Problem #2 Manipulation of Data & Reward Pool Amounts
The centralised approach followed by the conventional fantasy sports apps results in easy manipulation of databases and unaccountability of reward pool amounts.
Problem #3 No Auditing and Internal Controls
Defieleven.com lack of Auditabilty in the centralised sports industry makes it hard to track internal frauds or false reporting of daily volumes.
Problem #4 No User Privacy and Regulation
Users can never get to have their identity protected and secured in a centralised system.
Solution
DeFi11 is the world's first defi powered gaming ecosystem for Fantasy Sports, NFT Virtual Hybrid World and sports Predictions. It runs as a chain agnostic decentralised mobile application with an in-built smart wallet. The advantages include:
Features
Here at Defi11, they pride ourselves in delivering rich and polished experiences that our userbase can enjoy and immerse themselves into. With these cutting edge features, we intend to provide best in class experience to every user.
Utility Token
$D11 token is the utility token of the platform which is an ERC-20 token. The token is built as a unique gaming utility token on top of D11 Protocol which you can use to pay contest fees, buy assets, redeem game rewards, etc into D11 token for fiat swap or redemption.
The token facilitates additional functions as both deterrent to bad actors (via its staking function) and as payment option, offering additional discounts to its users. Here is a detailed overview of the token's functions: 1. Fee settlement 2. Staking upon registration 3. Reward claiming 4. Game Dev Financing and Loyalty payments (for Game Players / D11 Users) 5. Get users attention and financing (for game devs)
DeFi11 aims to completely decentralise the fantasy sports industry and create a fraud proof platform for the gamers. Few of the pain points of centralised fantasy sports being solved :
– creation of Dummy Winners – manipulation of game data – unaccountable distribution of reward pool funds – no user anonymity – misuse of information by company employees
Team
The passion unites us. When your mission is to be better, faster and smarter, you need the best people driving your vision forward. You need people who can create focused marketing strategies that align with business goals, who can infuse their creativity into groundbreaking campaigns, and who can analyze data to optimize every tactic along the way. You need Walker Sands. Get to know our team below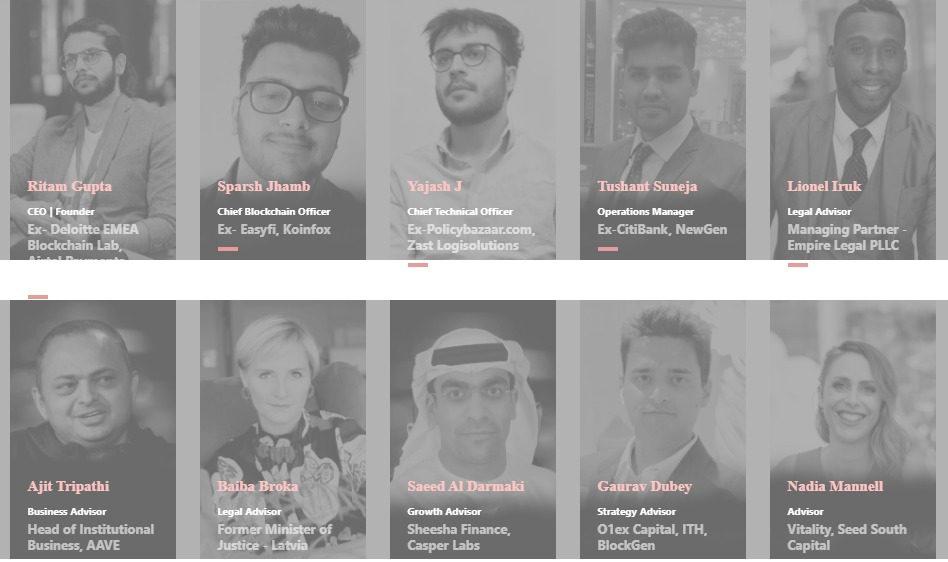 Video
Contact Us
Call us
+91 – 9968 571 450
+353 – 899 836 462 Email us
info@defieleven.com Location India | Dubai | St.Lucia
Disclaimer:
Not All The Websites Which Listed In Top List Are 100% Safe To Use Or Investment. they Do Not Promote Any Of Those. Due Diligence Is Your Own Responsibility. You Should Never Make An Investment In An Online Program With Money You Aren't Prepared To Lose. Make Sure To Research The Website. So Please Take Care Of Your Investments. And Be On The Safe Site And Avoid Much Losing Online.