BitForex is a cryptocurrency exchange that allows users to trade various cryptocurrencies such as Bitcoin, Ethereum, and others. It provides a platform for users to buy and sell cryptocurrencies at market prices, as well as access to tools and services to manage their investments. This is headquartered in Singapore and is available to users globally. BitForex offers industry-leading technical measures to ensure the safety of user assets and accounts. Backed by one of the world's most sophisticated maintenance teams.
1.Decentralized Exchanges (DEXs) (Best Alternative To BitForex )
1- Kine Protocol (BitForex Alternatives Without Verification )
Kine Protocol provides a peer-to-pool derivative market, where "general purpose" liquidity pools — backed by collateral of major crypto assets across multi-chains — serves as the passive counterparty to traders of perpetual contracts (perps). It provides traders with zero-slippage execution, guaranteed liquidity, up to 100x leverage with cross margin. The protocol allows traders to put up collateral on Ethereum, BNB Chain, Polygon and Avalanche.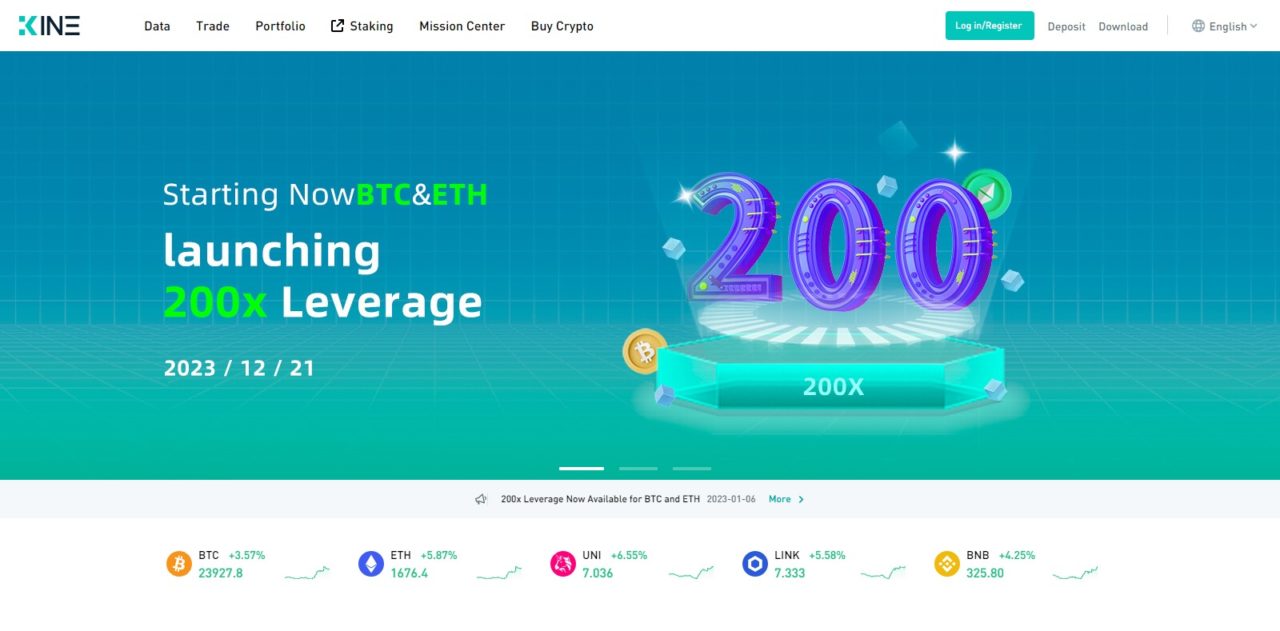 The founder of the protocol is Lei Wang, a former investment banker with over 15 years of experience and former head of Huobi's institutional business unit. The team behind the company has collectively worked at investment banks like Merill Lynch, HSBC and Citigroup in the past, and boasts an average of 7 years of trading and R&D experience.
2- dYdX( BitForex Alternatives )
dYdX is the developer of a leading non-custodial decentralized exchange (DEX) focused on advanced crypto products — namely derivatives like crypto perpertuals. dYdX runs on audited smart contracts on blockchains like Ethereum, which eliminates the need of trusted intermediaries. The origins of the name is obtained from the mathematical derivative equation: dy/dx, a measure of rate of change. The DEX launched its own native token — $DYDX — in August 2021, to function as a governance token for voting on proposals and as rewards for traders based on their trading volume on the platform.
To scale trading, dYdX and StarkWare launched a custom-built layer 2 (L2) protocol for cross-margined perpetuals on Feb. 24, 2021. It is based on StarkWare's StarkEx scalability engine, based on zero-knowledge rollup (zk-Rollup) technology, and dYdX's perpetual smart contracts. Traders can now trade with zero gas costs, lower trading fees and reduced minimum trade sizes.
As of June 2022, dYdX has announced that for v4, they will launch their own independent blockchain based on Cosmos SDK and Tendermint PoS. The team stated the motivation behind their move was the speed and other centralization concerns surrounding Ethereum L2. The team believes that this switch will help them improve their performance and meet their goal of total decentralization by the end of the year.
Slingshot Finance Exchange
Slingshot is a DeFi application that lets you buy, sell, and swap over 40k cryptocurrencies at the best prices, with 0% swap fees. Slingshot combines the performance and ease of centralized exchanges, with the openness and transparency of decentralized exchanges.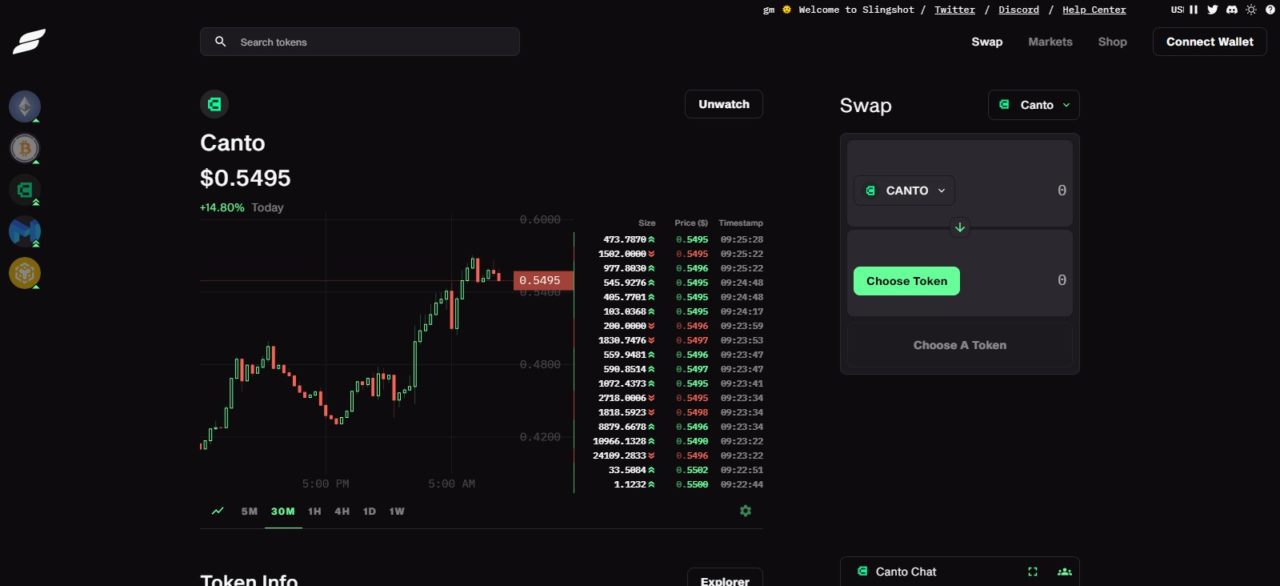 Best Centralized Exchange Of BitForex Alternative
Hotcoin Global Exchange
Operating out of Australia, Hotcoin Global is a digital asset trading platform. The obtained two different licenses to conduct its operations from AUSTRAC: digital currency trading and foreign currencies exchange. As of 2022, the centralized cryptocurrency exchange (CEX) had an estimated 5 million active users, with its daily transaction volume reaching billions of dollars.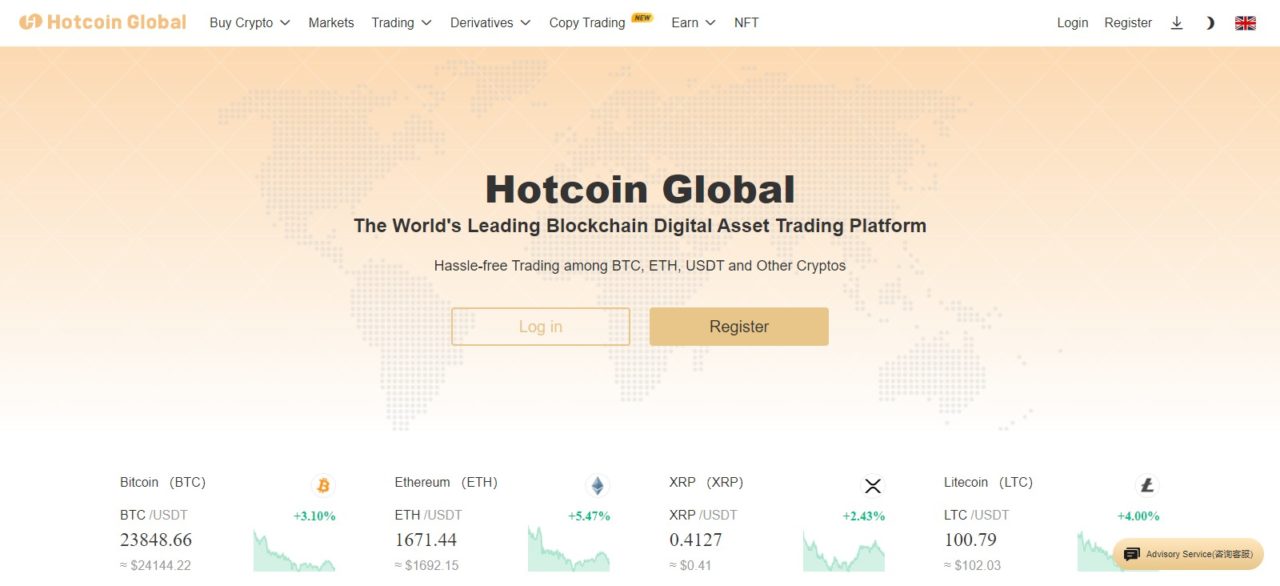 A trusted choice for users from different countries and regions worldwide, with multi-language options for fast and easy crypto asset trading at anytime, anywhere. Adhering to the "customer-oriented",Establishing service offices in several countries and regions, offering 7/24 hours super online service for a instant deposits & withdrawals .
Surecomp RIVO Exchange
They provide innovative solutions for corporates, financial institutions and fintechs across the globe, bringing trade finance processing into the digital age. Now with RIVO – collaborative trade finance platform – any trade finance instrument can be requested, monitored and secured to centralize and accelerate processing. They partner with multinational and small-to-medium enterprises to harness efficiency and foster collaboration for improved trade productivity.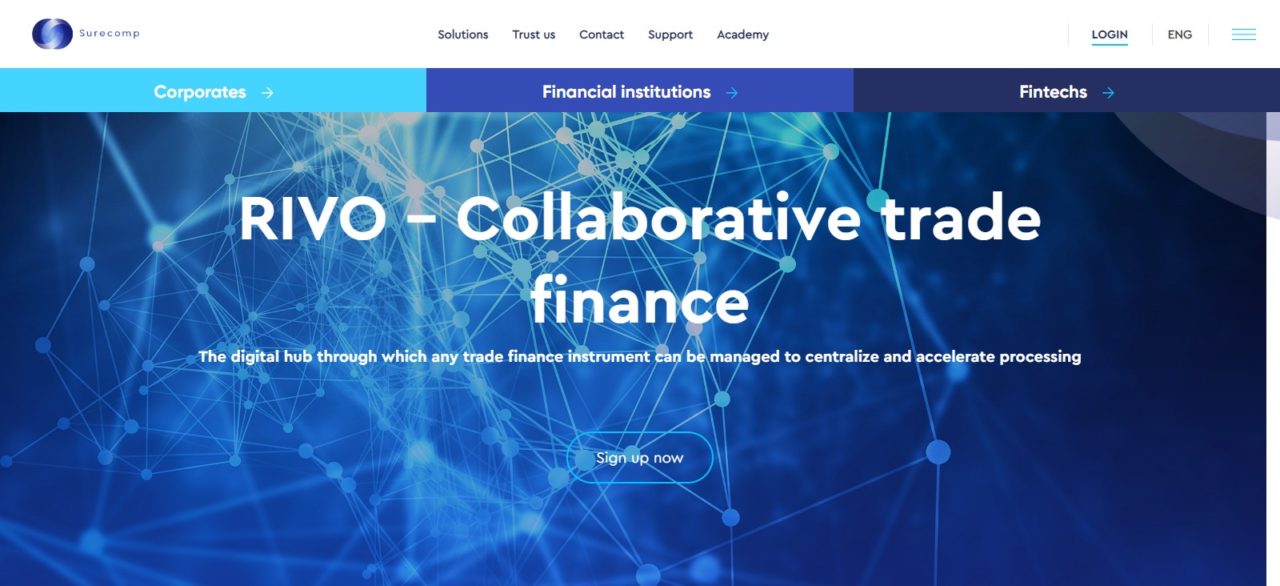 Here is a small selection of the companies who place their trust in our trade finance software to help drive growth. They partner with global, national, and regional financial institutions across the world, including Germany, Hong Kong, India, Singapore, the UK, the US, and more. As an industry-leading software vendor, they help clients harness efficiency and foster collaboration for improved trade finance productivity.
Quick Trade Exchange
Get Quick Trade to trade Bitcoin in Canada along with dozens of other digital currencies and join the crypto currency revolution. Built by Canada's own Coinsquare, Quick Trade is optimized for faster trades with no fees and the lowest spreads, top-tier security, and backed by industry-leading customer support. Quick Trade cryptocurrency exchange and wallet gives you control to buy and sell digital currencies like Bitcoin easily and quickly.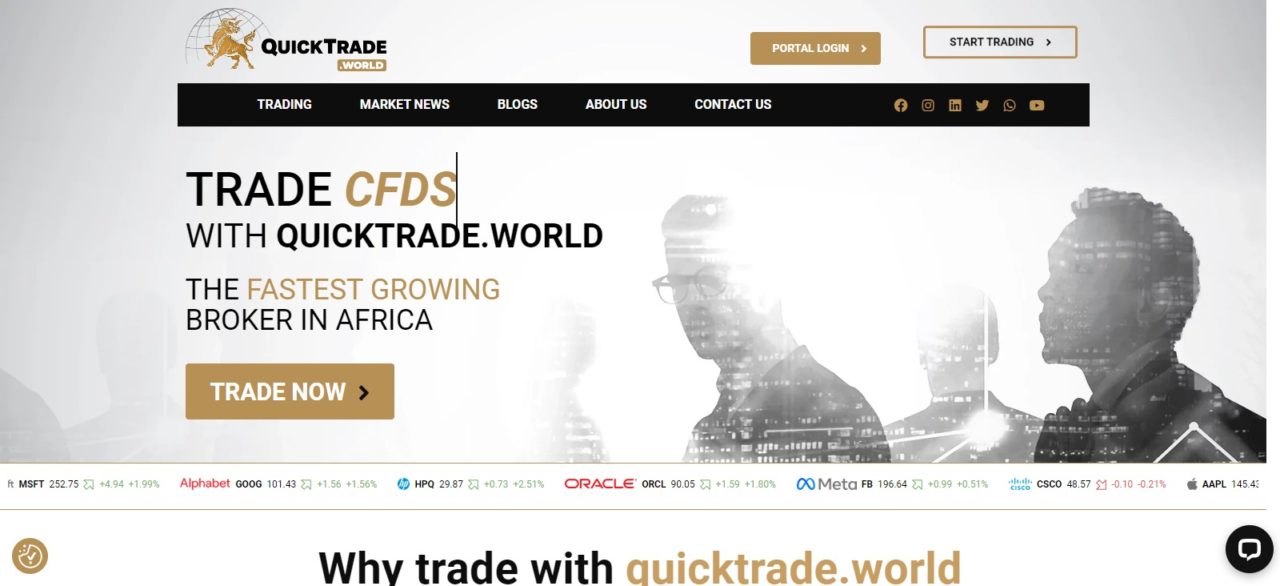 Make crypto-crypto trades in a single step and choose from over 200 trading pairs. Trade top crypto assets such as Bitcoin (BTC), Ethereum (ETH), Litecoin (LTC), Dogecoin (DOGE), XRP and Bitcoin Cash (BCH) and more easily and instantly, giving you a choice to decide how to invest and when. Fast crypto trades are backed by Coinsquare's massive liquidity in both crypto and Canadian Dollars.
Tiger Brokers Exchange
It is crucial to choose a reliable broker. Tiger Brokers has licenses in the United States, Singapore, and other countries. Client assets are segregated in custody accounts in accordance with regulatory requirements to ensure client monies are protected strictly.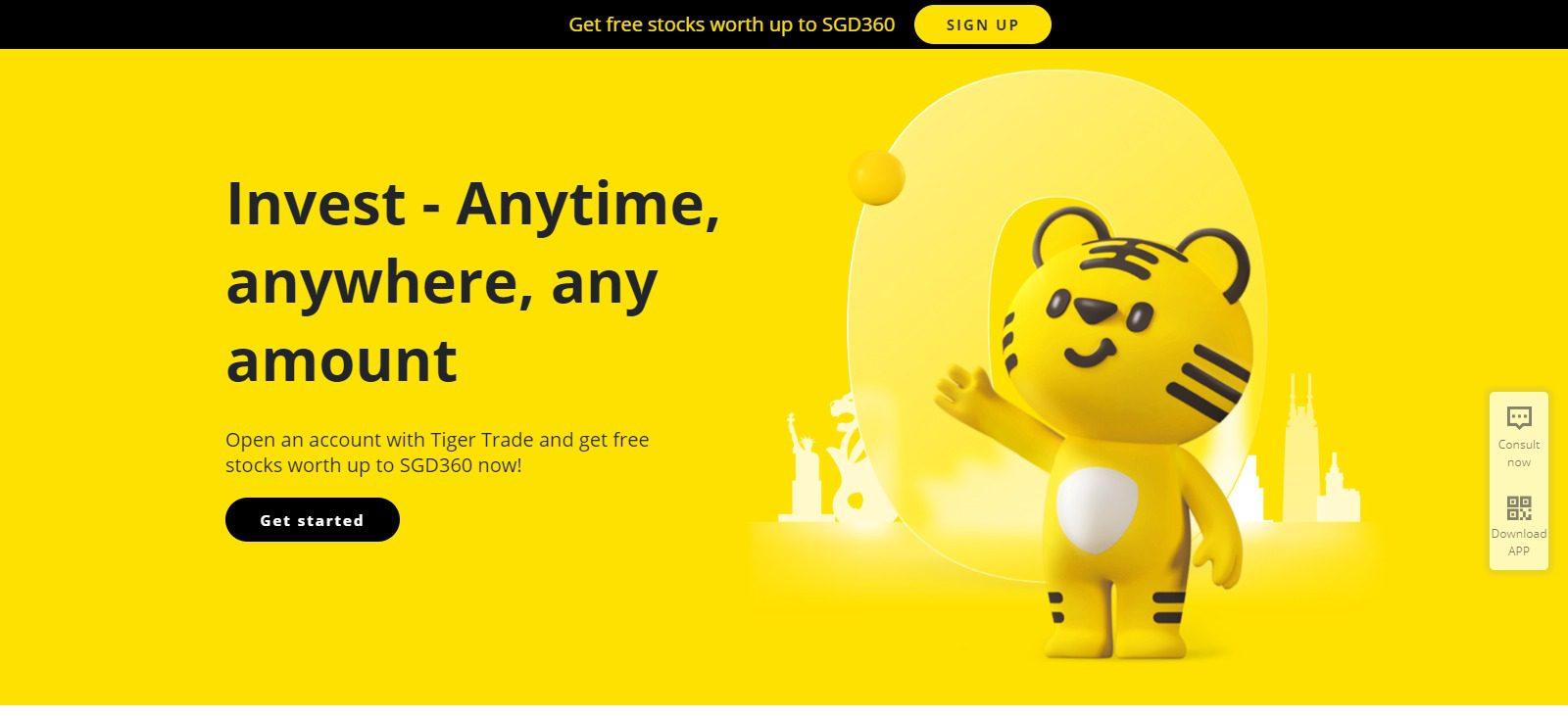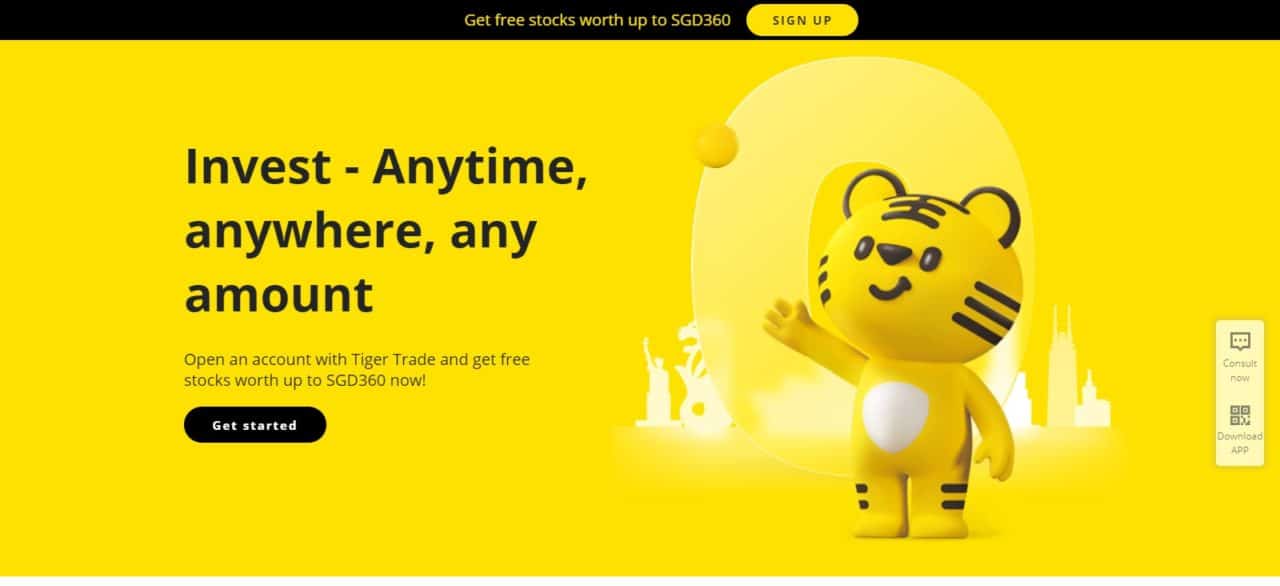 Tiger's platform enables investors to access securities including equities, ETFs, options, futures and funds on multiple global markets including Nasdaq, New York Stock Exchange, Hong Kong Stock Exchange as well as A shares which are tradeable under Shanghai­-Hong Kong Stock Connect and Shenzhen-­Hong Kong Stock Connect programs.
Based on artificial intelligence and big data, we have launched multiple new functions such as Tiger Lab (for quantitative investment strategies), an abnormal stock fluctuation list, and K-Line comparisons, all of which may help investors track market movements.
About Crypto Exchange
A crypto exchange is a platform where users can buy, sell, and trade cryptocurrencies. These exchanges can be centralized, meaning they are operated by a single company, or decentralized, meaning they operate on blockchain technology and are not controlled by a single entity.
Some popular centralized crypto exchanges include Binance, Coinbase, and Kraken, while popular decentralized exchanges include Uniswap and Sushiswap.
The exchange rate of a cryptocurrency on a specific exchange is determined by supply and demand on that platform. Some exchanges also offer additional features such as margin trading and staking.
Why BitForex Popular
BitForex is a popular cryptocurrency exchange that offers a wide range of digital assets for trading, fast transaction speeds, and high liquidity. They also offer a user-friendly platform, competitive trading fees, and strong security measures, which have all contributed to its popularity. Additionally, they have a strong marketing and public relations presence, which has helped to raise awareness of the platform and attract new users.
Why BitForex Not Good Choice For Some Users
There could be several reasons why BitForex might not be a good choice for some users:
Lack of regulatory compliance: BitForex is not regulated by any major financial regulatory body, which could raise concerns about the security of funds and overall trustworthiness of the platform.
Poor user reviews: Some users have reported issues with the platform's customer support, user interface, and trading fees.
Security concerns: There have been reports of hacking incidents and security breaches on BitForex, which can lead to loss of funds.
Limited geographical access: BitForex may not be available in certain countries or regions, limiting the user base.
It is important to thoroughly research and evaluate the platform before making any investment decisions.
How to Choose best crypto exchange?
Choosing the right crypto exchange can be a daunting task, as there are many options to choose from and each has its own set of pros and cons. Here are a few things to consider when choosing a crypto exchange:
Security: The security of your assets should be a top priority when choosing an exchange. Look for an exchange that has a history of good security practices and has never been hacked.
Jurisdiction and regulations: Some exchanges are not available in certain countries due to regulatory restrictions. Make sure the exchange you choose is available in your country and complies with the local laws and regulations.
Fees: Compare the trading fees of different exchanges to see which one offers the lowest fees. Also, consider the deposit and withdrawal fees as well.
Payment methods: Some exchanges only accept cryptocurrencies for deposit and withdrawal, while others also accept bank transfers, credit cards, and other methods. Make sure the exchange you choose offers a payment method that is convenient for you.
Coin offerings: Not all exchanges offer the same coins and tokens. Make sure the exchange you choose offers the coins you want to trade.
Trading volume: Exchanges with high trading volume typically have more liquidity, which means it's easier to buy and sell coins without affecting the market price.
User-friendly interface: Look for an exchange that has a user-friendly interface and offers helpful features such as charting tools and order book.
Customer support: Good customer support is important in case you have any issues or questions. Look for an exchange that offers multiple ways to contact customer support, such as email and live chat.
Reputation: Look for an exchange that has a good reputation in the community, and has been around for a while.
Remember to do your own research, read reviews and check the reputation of the exchange before making any decision.
BitForex Alternative Conclusion
In conclusion, BitForex might not be the best choice for some users due to a combination of factors such as lack of regulatory compliance, poor user reviews, security concerns, and limited geographical access. It is important for users to consider these factors and do thorough research before making any investment decisions. Alternatives to BitForex may include more established and regulated exchanges, such as Binance, Coinbase, or Kraken, which have a better track record in terms of security, user experience, and regulatory compliance. Ultimately, the choice of an exchange will depend on the individual user's needs, preferences, and location.