Best Cash advance apps have quickly become an accessible and quick way for individuals to gain access to funds quickly. These apps can provide users with small to moderate loans before their next paycheck arrives, giving them access to quick funds when unexpected expenses or financial emergencies arise. Cash advance apps that excel provide user-friendly interfaces, transparent fee structures and flexible repayment plans to accommodate their customers with various credit profiles.
Many don't even require an excellent credit score – making these cash advance apps accessible to a wider range of individuals. However, it's essential to use cash advance apps responsibly and be wary of their associated fees and interest rates to prevent falling into a cycle of debt. Used carefully though, cash advance apps can serve as an invaluable financial resource, helping individuals cover temporary financial gaps without the hassle of traditional loan applications.
Here is List of Best Cash Advance Apps
Albert
Brigit
Chime
Cleo
Dave
Earnin
Cash App
Empower
FloatMe
Klover
MoneyLion
Possible
Varo
Payactiv
Vola
17 Best Cash advance apps
1. Albert
Albert's main services are banking and financial, but its app also offers small cash advances of up to $250. By setting up direct deposit with Albert, users can even get their paycheck up to two days early–making Albert an invaluable tool when you're struggling financially!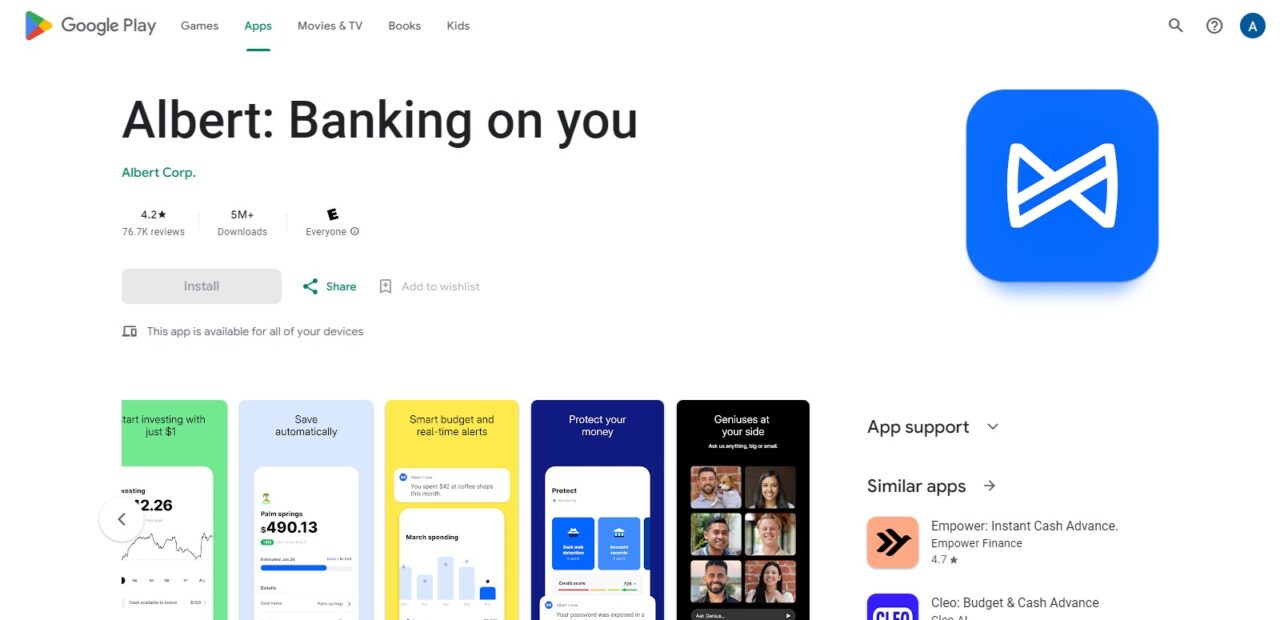 Albert's "Genius" membership stands out by providing access to humans via text. However, after a free trial there's a monthly fee associated with these plans; you determine your monthly amount, but the minimum rate is $8 monthly. If you fail to contact Albert directly and change your billing options they will bill annually ($96 for minimum rate plans); otherwise they'll bill monthly unless requested otherwise.
2. Brigit (Best Cash advance apps)
Brigit is a rapidly-expanding cash advance company, providing financial relief between paychecks. Brigit has earned a B rating with only eight customer reviews on Better Business Bureau's platform and received only 1.57 out of 5, which should not be taken as representative feedback. On popular app stores such as iTunes or Playstore however, their customer feedback appears much stronger.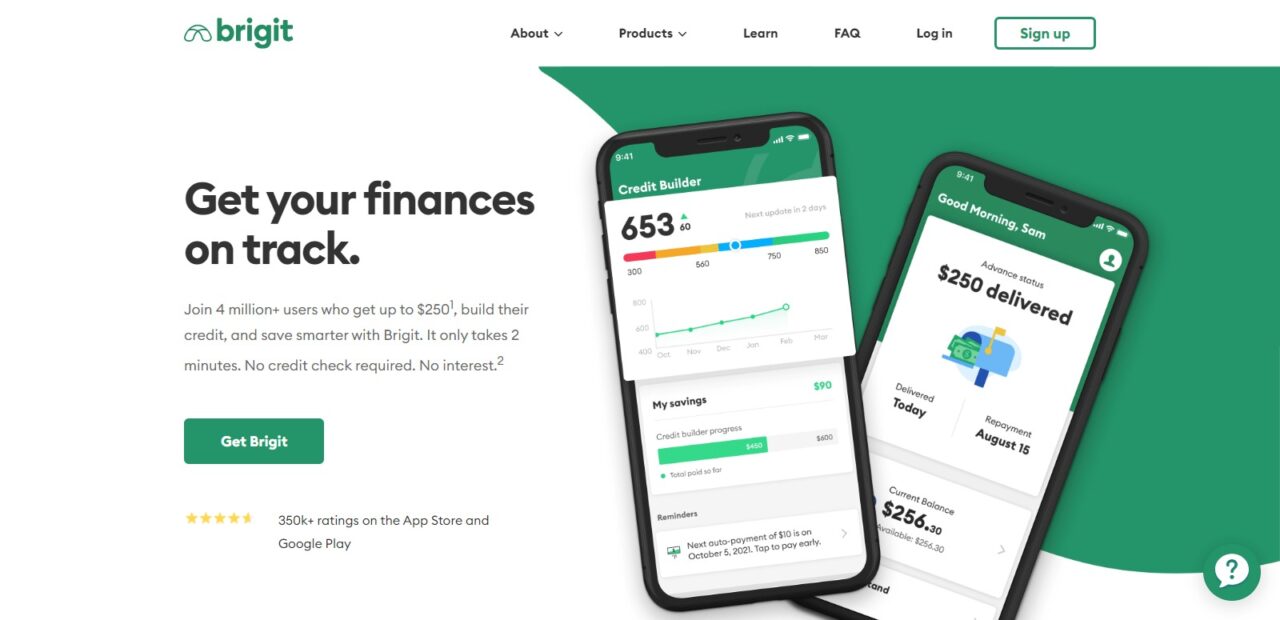 Google Play reviews show it earned an impressive 4.5 of 5, with over 52,000 reviews, while Apple App Store reviews show even greater appreciation of it – scoring even higher at 4.8 of 5! Brigit is proud to boast positive app store ratings that demonstrate its success at providing useful and satisfactory services for a broad user base. As with any financial service, however, it's imperative that individuals conduct thorough research into any app before engaging it as it may incur various fees and obligations associated with its usage.
3. Chime
Chime is an rapidly expanding fintech company that has quickly earned rave reviews from users on both Google Play and Apple's App Store. Thanks to these rave reviews, it has quickly become one of the premier banking solutions among individuals looking for modern and convenient banking solutions. However, it should be noted that on the Better Business Bureau (BBB) Chime has received only a B rating and does not hold accreditation status.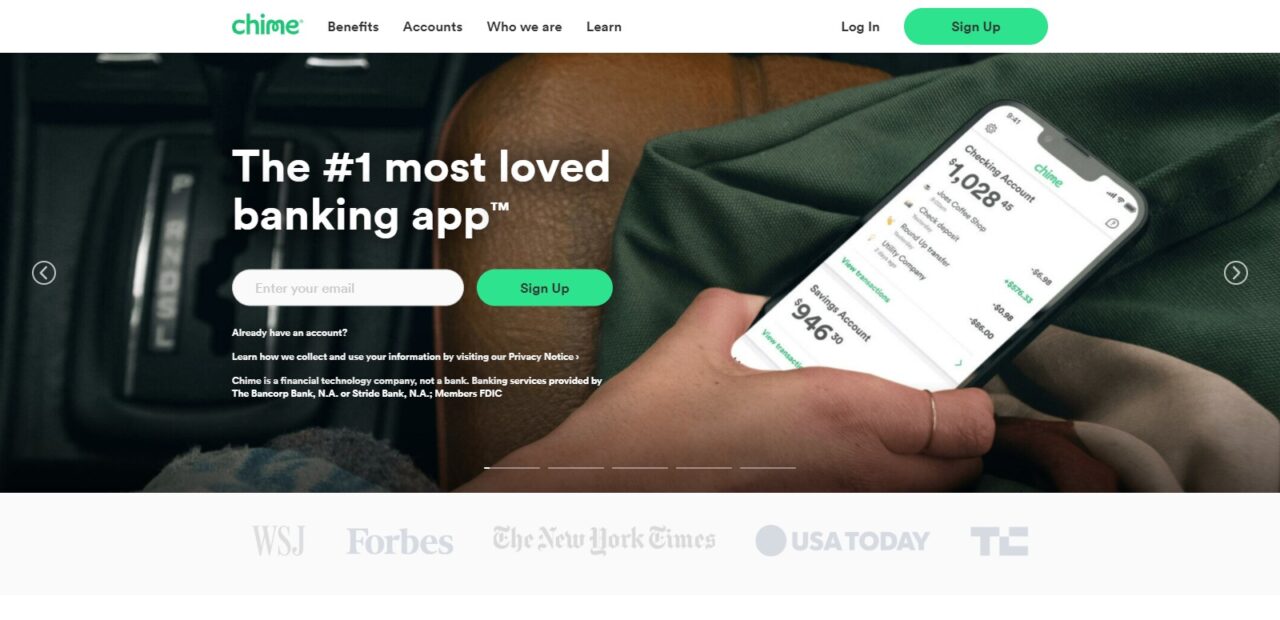 Chime offers some insight into its customer interactions through its Better Business Bureau rating; however, its numerous positive app store reviews demonstrate a loyal user base who have experienced its appeal as an online banking solution. Prospective users should conduct due diligence by using multiple sources of information when making informed decisions about Chime.
4. Cleo (Best Cash advance apps)
Cleo stands out in the world of personal finance apps as an approachable and conversational alternative, designed to foster user-friendliness rather than feeling like talking with an algorithm. Cleo offers more than its unique personality: she offers financial services including small cash advances of up to $100 to help bridge temporary financial gaps for users.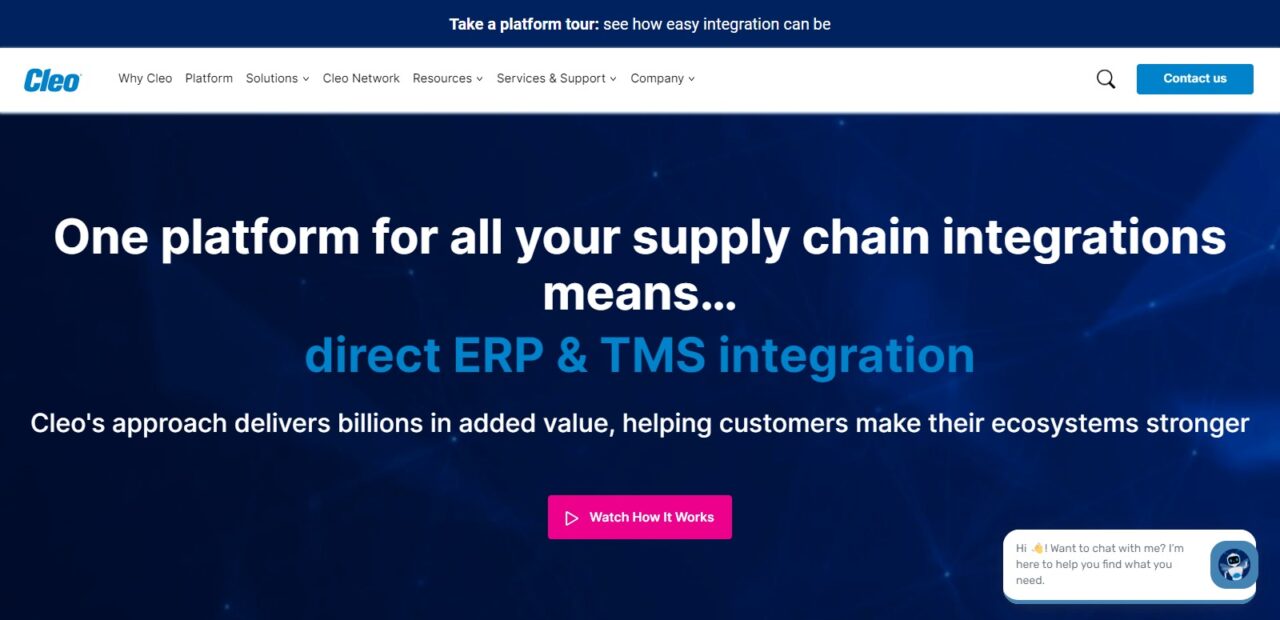 Cleo is more than a simple financial app; she serves as a reliable partner, helping users manage budgets, build credit accounts, and identify actionable steps to boost your score. Cleo's multifaceted approach makes her not just another financial app but rather a supportive financial companion assisting users navigate various aspects of their finances while keeping things lighthearted and engaging for all users.
5. Dave
The Dave app has gained immense popularity, boasting over a million active members who trust its services. It offers a reputable online checking account, which is complemented by the convenience of cash advances of up to $500 for its users. While its Better Business Bureau (BBB) accreditation and B rating might raise some eyebrows with a lower rating of 1.27 out of 5 stars from 218 customer reviews on the BBB website, it's essential to consider a broader perspective.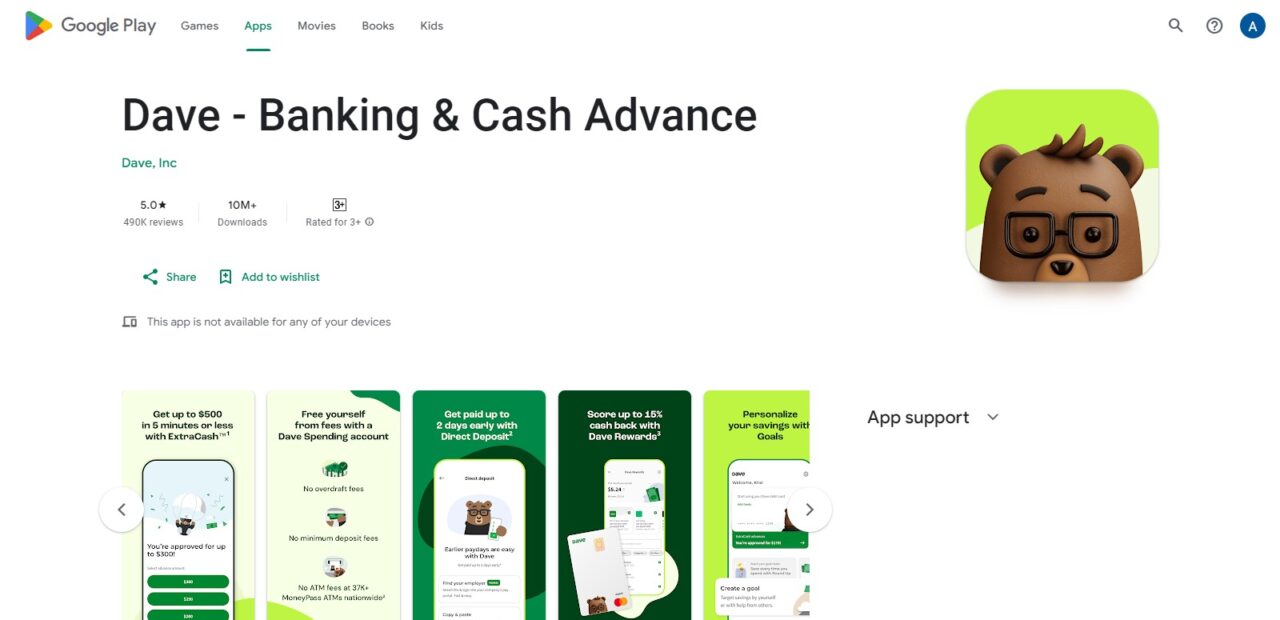 On the Apple App Store, the app shines with an impressive 4.8 out of 5 stars backed by an extensive user base of over 490,000 reviews, and it maintains a similar strong rating on Google Play. These overwhelmingly positive ratings on app stores suggest that Dave is delivering a valuable and satisfying service to the majority of its users, making it a reliable choice for those seeking online banking and cash advance solutions. Nonetheless, it's always wise for individuals to thoroughly review the terms and conditions of any financial service before making decisions.
6. Earnin (Top Cash advance apps)
Earnin, an established lender with an impressive track record, has been serving its customers for eight years with pride and efficiency, building trust and loyalty from every one. Earnin currently boasts approximately 1.3 million active users who rely on Earnin for valuable financial solutions;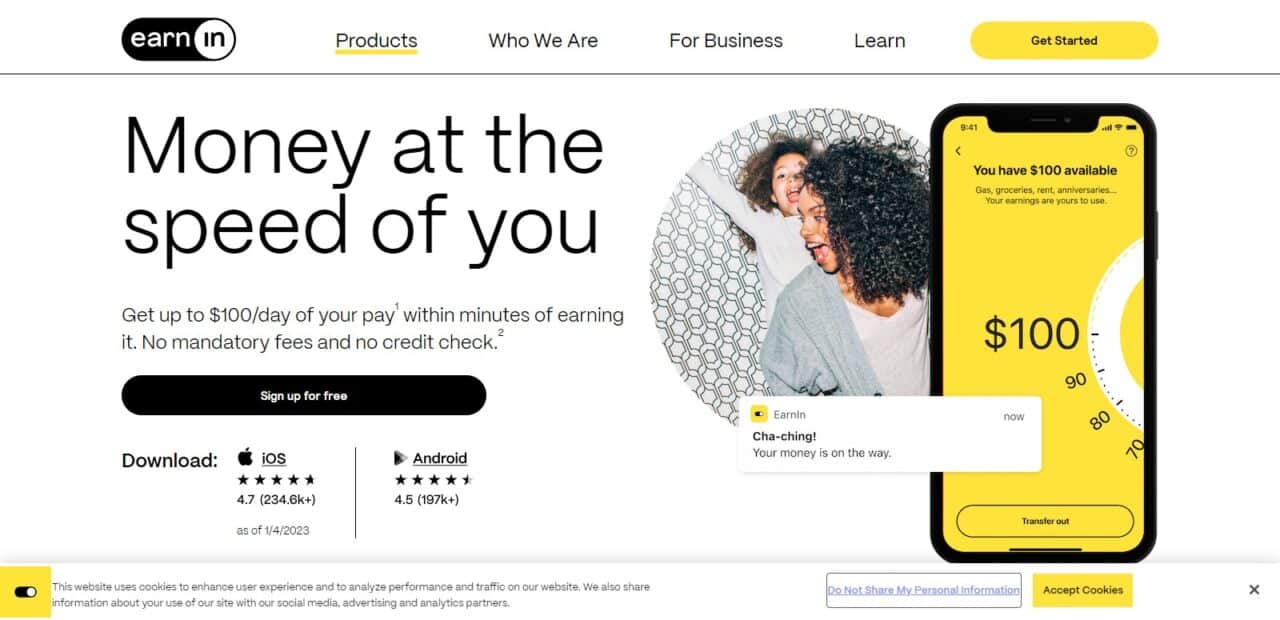 its Better Business Bureau accreditation of A rating along with 4.06 stars out of 5, further validate Earnin's dedication to exceptional customer service and transparency – this combination validates Earnin's dedication to providing reliable services tailored towards satisfying individual customer needs.
7. Cash App
Cash App, developed by Square, Inc., is a popular peer-to-peer payment app that has gained widespread recognition for its convenience and ease of use. With Cash App, users can send and receive money, pay bills, and make purchases seamlessly through their mobile devices. It also offers a Cash Card, which is a customizable debit card linked to the app's balance, allowing users to make purchases both online and in physical stores.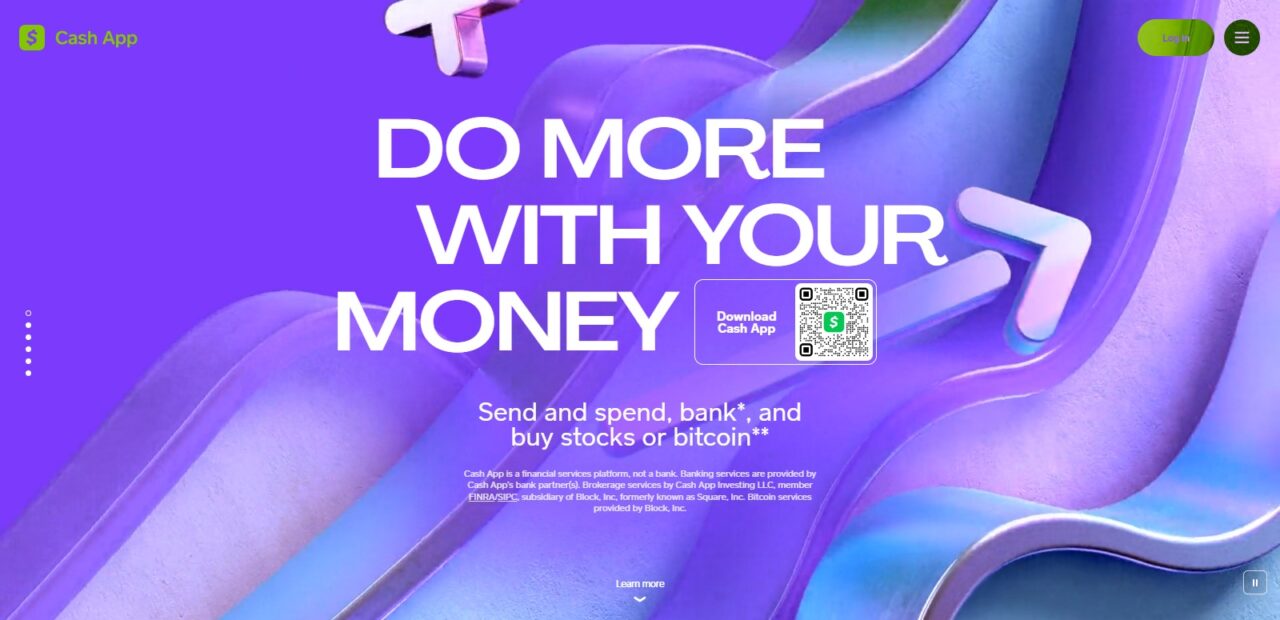 Additionally, Cash App provides the option for users to invest in stocks and Bitcoin directly from the app. While Cash App is known for its user-friendly interface and versatility, users should be aware of potential fees associated with certain transactions and exercise caution when using the investing features. Nonetheless, Cash App has become a popular choice for individuals seeking a convenient and efficient way to manage their finances and send money to friends and family.
8. Empower (Best Cash advance apps)
Empower distinguishes itself as more than just a cash advance app; it's a dynamic fintech company that provides a comprehensive suite of financial tools and services. Alongside cash advances, Empower offers features like automated savings and robust budgeting tools, empowering users to take control of their finances.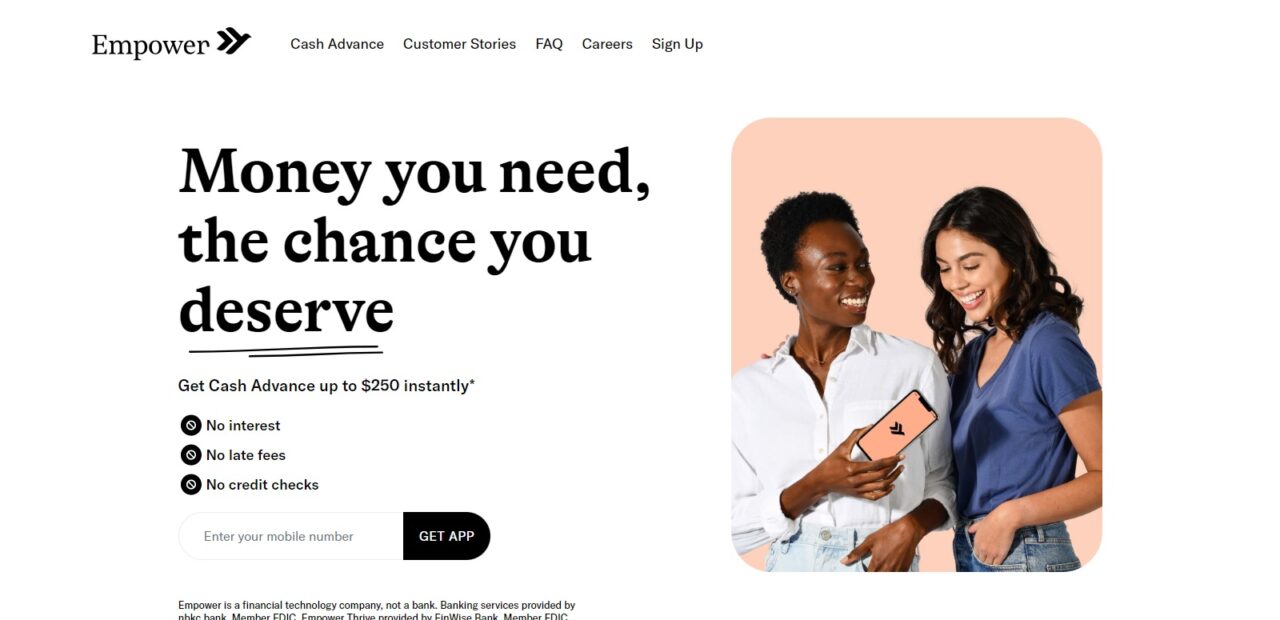 Additionally, it provides access to a vast network of ATMs for added convenience. With its promise that "The Empower Card is the only card you'll ever need," the company aims to simplify and streamline the financial lives of its users, emphasizing a versatile and all-encompassing approach to personal finance management.
9. FloatMe
FloatMe provides an efficient and straightforward solution for individuals in need of financial relief prior to payday. Offering maximum advances of $50, this loan can be used as desired before being efficiently transferred directly into your bank account. FloatMe's unique process involves connecting to your bank account and conducting an analysis of transaction history.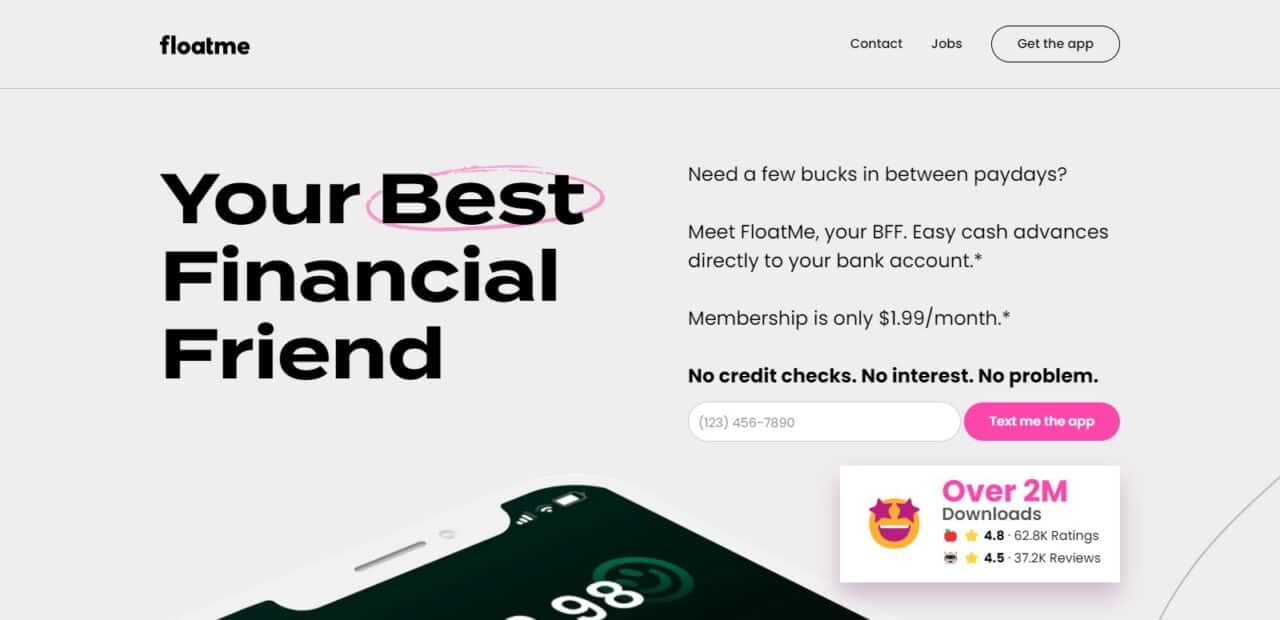 To assess eligibility – if this meets their criteria you may receive an "float." Note that their services are only accessible to employed individuals who can prove their employment with W-2 employers to ensure access is accessible across a wide range of income sources.
10. Klover (Best Cash advance apps)
Klover claims its mission is to expand access to modern financial services for everyone by taking advantage of peoples most precious asset: their data.
Klover pledges not to sell your personal information or compromise your data in any way, ever. They provide small cash advances of up to $100 or $150 depending on which website or app users visit for information.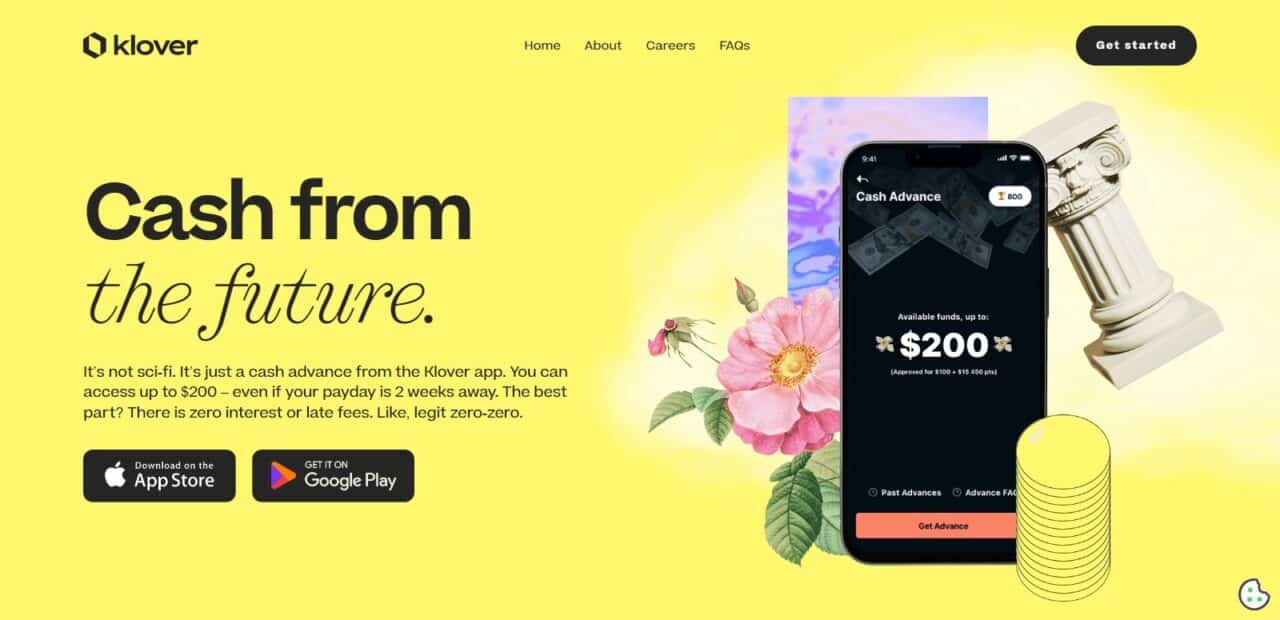 Klover employs a points system to increase users' borrowing limits. As soon as users sign up and use the app regularly, their points begin accruing and continue growing over time.
Klover charges a membership fee of $2.49 monthly and, to avoid fees on cash advances, may require you to wait up to three business days. If you need cash more quickly, an express fee based on how much money needs transferring could apply (smallest transfers cost $1.99 while large ones could cost up to $14.98).
11. MoneyLion
MoneyLion is a versatile online banking service that caters to various financial needs, providing users with savings accounts, investment options, and the added convenience of cash advances. While it's not accredited by the Better Business Bureau (BBB) and holds a B- rating, its BBB page showcases an impressive 4.69 out of 5 stars based on over 2,400 customer reviews.
These positive reviews highlight the satisfaction of MoneyLion's user base, emphasizing its reliability and effectiveness in delivering a range of financial services. As with any financial institution, individuals considering MoneyLion should carefully review the terms, fees, and features to ensure they align with their specific financial goals and needs.
12. Possible (Top Cash advance apps)
Possible is an easy and user-friendly app offering short-term installment loans as an effective alternative to payday loans. Possible provides greater flexibility by spreading repayments out over an eight-week period into four equal installments – creating more affordable payment solutions. Possible provides loans up to $500 that provide temporary financial solutions with manageable repayment terms and can meet the needs of those experiencing temporary financial challenges.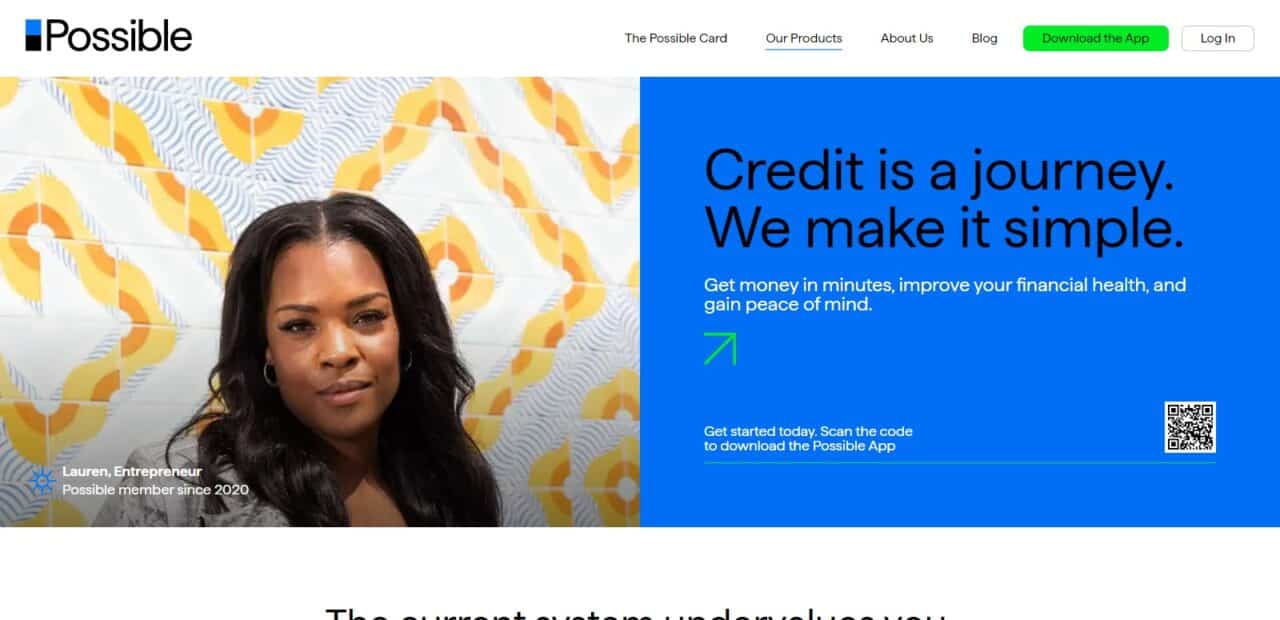 It has earned accreditation with Better Business Bureau (BBB) as well as an A- rating, garnering 4.53 out of 5 star reviews from satisfied customers – these ratings demonstrate Possible's commitment to responsible lending practices and customer satisfaction, making Possible an appealing option when searching for short-term financial solutions with affordable monthly repayment terms.
13. Varo
Varo is a comprehensive online banking platform known for offering users early access to their paychecks. In addition, this valuable service also provides cash advances with an initial limit of $20 which can later be increased over time, encouraging responsible usage while building trust with the platform.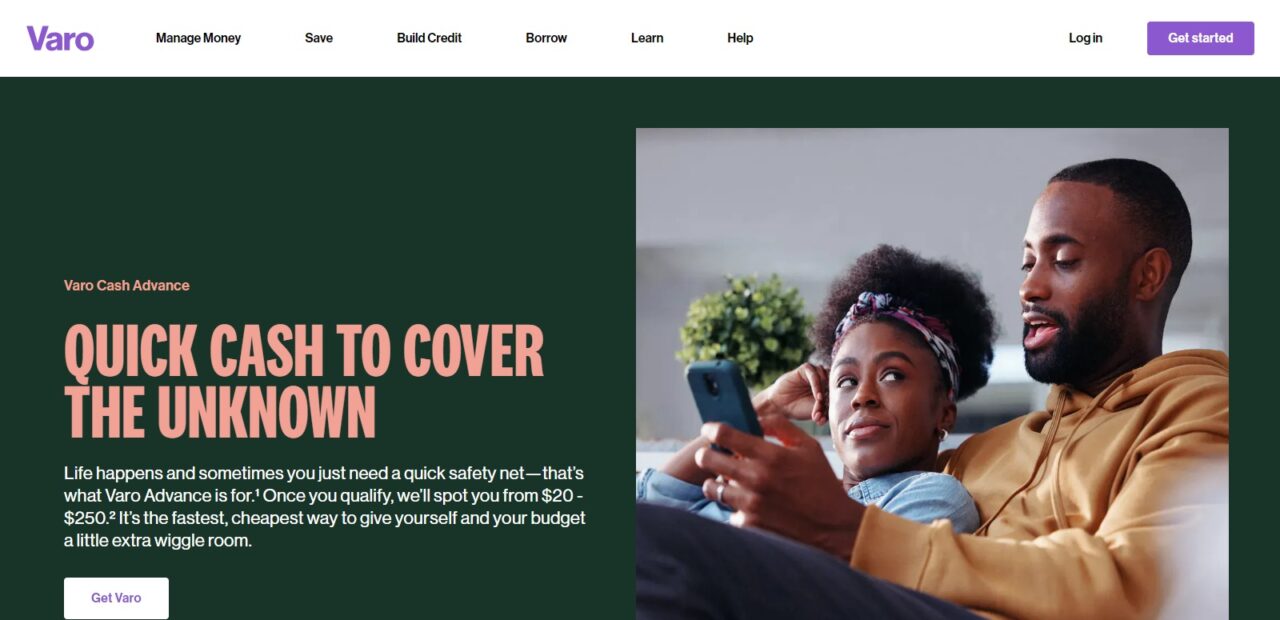 Their dedication to customer satisfaction and reliability can be seen by their Better Business Bureau accreditation, A+ rating, and 3.92 star review rating from 377 customer feedbacks; these ratings demonstrate how committed Varo is in providing accessible yet trustworthy financial services that cater to its user's individual needs.
14. Payactiv (Top Cash advance apps)
Payactiv is a financial wellness platform created to give employees timely access to their earnings. The on-demand pay feature enables workers to access some of their earned but unpaid wages prior to regular payday. Payactiv's service can be especially useful to individuals facing unexpected expenses or financial emergencies, as well as businesses needing to manage their finances more effectively.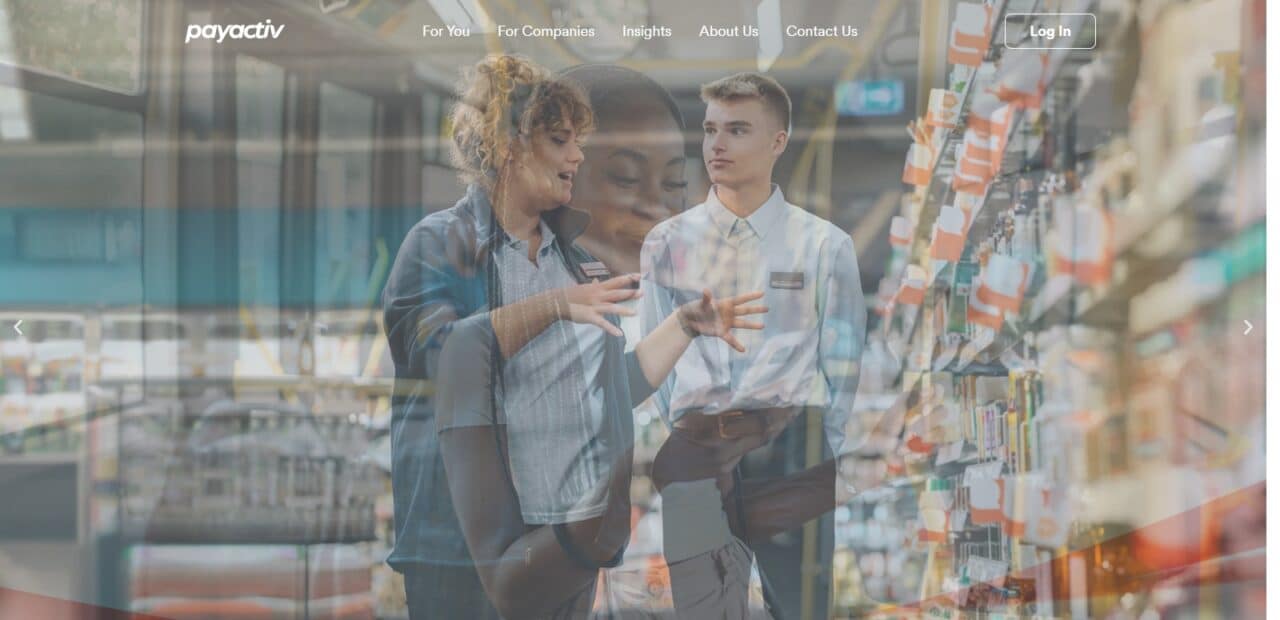 Furthermore, this platform also features budgeting and savings tools designed to assist employees with effectively stewarding their finances. This platform aims to ease financial anxiety for workers, increase stability and promote employee well-being. Employers and employees can both utilize it as a useful resource when looking for more flexible approaches to meeting financial needs between paychecks.
15. Vola
Vola is a financial technology company that specializes in providing flexible and accessible financial solutions to its users. The platform offers short-term loans, similar to payday loans, with a focus on affordability and responsible lending practices. Vola aims to provide an alternative to traditional payday lenders, offering loans that are easier to manage and repay.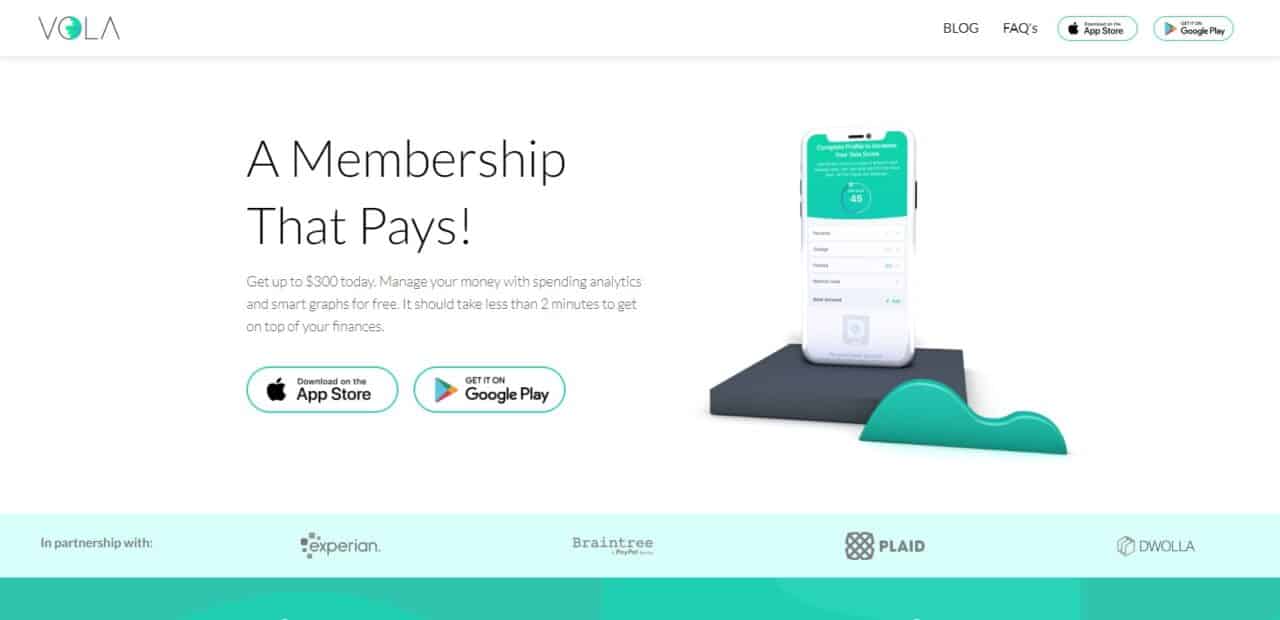 With Vola, borrowers have the option to extend their loan terms or repay the loan early without incurring prepayment penalties, providing greater flexibility. While Vola's services can be beneficial for those facing temporary financial challenges, it's essential for users to carefully review the terms and fees associated with their loans to make informed financial decisions.
What to look for in a cash advance app
Though most cash advance apps operate under similar principles, not all are created equal. Here's what to keep in mind when selecting an app:
Borrowing Limits: Most apps offer borrowing limits between $100 and $500, though some offer lower initial limits that can increase gradually with use. Consult their requirements to see exactly how much money can be borrowed.
Turnaround Time: Depending on the app, cash advance requests could arrive in as soon as minutes after making them; or take up to several business days. Some apps offer instant funding options at a premium cost.
Fees: Cash advance apps tend to be free to use, with no interest charged since they're not real loans. Some apps do offer an optional tip feature (often just a few dollars) in order to keep running smoothly; other, more robust apps may charge anywhere between $1 and $10 monthly depending on features offered by each plan.
Requirements: Most apps have minimal eligibility requirements. Common examples include meeting minimum credit score thresholds, receiving direct deposits from regular employers and maintaining an active bank account. Furthermore, most require users to be 16+ and be citizens of the U.S.
Other features: Apps offer online financial resources and tools to assist users with budgeting, saving, and spending decisions. Many apps operate like traditional banks with checking and savings accounts as well as investment accounts designed to build diverse portfolios.
Reviews: If a cash advance app sounds too good to be true, do your research first by reviewing user comments at BBB.org, Google Play Store and Apple App Store.
Long-term risks associated with cash advance apps
Cash advance apps present minimal risks when used one-time or occasionally; however, their continued reliance can create serious financial complications.
Small fees associated with cash advance apps can quickly add up. A dollar or two may seem insignificant at first, but every bit counts if you're already struggling to meet monthly expenses. Spending too much money on instant funds, administrative fees or tips reduces what money there is left for future paychecks.
Best Cash advance apps Conclusion
Cash advance apps have proven themselves as invaluable financial tools for individuals seeking fast access to funds in times of unexpected expenses or emergencies, providing convenient, accessibility, and flexibility when needed. When researching cash advance apps it's essential to take various factors into consideration in making an informed decision; such as transparency in fees structures, interest rates and user reviews in making informed choices; responsible use is the key to avoiding a cycle of debt; which cash advance app best meets your financial goals depends entirely on individual circumstances, needs, preferences and terms which align with them.
Best Cash advance apps FAQ
What are cash advance apps?
Cash advance apps are financial tools that allow users to borrow small to moderate amounts of money before their next paycheck. These apps provide a quick and accessible way to access funds, often without the need for a traditional credit check.
How do cash advance apps work?
Cash advance apps typically connect to your bank account or employer's payroll system to verify your income. They analyze your financial situation and, if you meet their criteria, offer you a cash advance. This amount is then repaid, often with a fee, when you receive your next paycheck.
What is the maximum amount I can borrow with cash advance apps?
The maximum amount you can borrow varies among cash advance apps. It typically ranges from $100 to $500 or more, depending on the app and your financial profile. The exact limit may be influenced by factors such as your income and payment history.
Do cash advance apps check my credit score?
Many cash advance apps do not require a traditional credit check, making them accessible to individuals with less-than-perfect credit. Instead, they assess your eligibility based on your income and banking activity.
What fees are associated with cash advance apps?
Cash advance apps usually charge fees or interest on the amount borrowed. These fees can vary widely, so it's essential to read and understand the terms before using an app. Some apps may also offer optional tipping as a form of repayment.
How quickly can I receive the funds from a cash advance app?
The speed of fund disbursement varies by app but is typically quite fast. Many apps can transfer funds to your bank account within a few hours or even minutes after approval.