Currency.com describes itself as a regulated tokenized securities exchange. It aims to offer a one-stop place to trade cryptocurrencies and 2000+ tokenized assets, including stocks (Apple and Amazon), indices (S&P 500 and Dax 30), commodities (Crude oil and Gold), and a range of FX pairs with crypto or fiat.
Currency Com Limited is registered in Gibraltar and authorized by the Gibraltar Financial Services Commission as a DLT Provider, registered with FINTRAC (Canada) and FinCEN (USA) as a Money Services Business. Currency Com Global LLC is also a limited liability company registered in St. Vincent & the Grenadines.
1. Decentralized Exchanges (DEXs) ( Best Alternative To Currency.com)
Decentralized exchanges (DEXs) are a popular alternative to Currency.com and other centralized exchanges. As the name suggests, these platforms are built on blockchain technology, which allows for decentralized trading and eliminates the need for a central authority to control user funds. This means that users have full control over their assets and can trade directly with other users without the need for intermediaries.
Below We Include Some popular DEXs Alternative To Currency.com Exchange
1- QuickSwap ( Currency.com Alternatives Without Verification )
QuickSwap is a decentralized exchange that runs on Polygon Network to offer cheaper and faster transactions. Its automated market maker integrates upgradeable smart contracts on Ethereum and renders intermediaries obsolete. The exchange is based on open-source software and prioritizes decentralization, censorship resistance and security. It benefits from ultra-low gas prices compared to Ethereum, as well as fast and simple trading execution.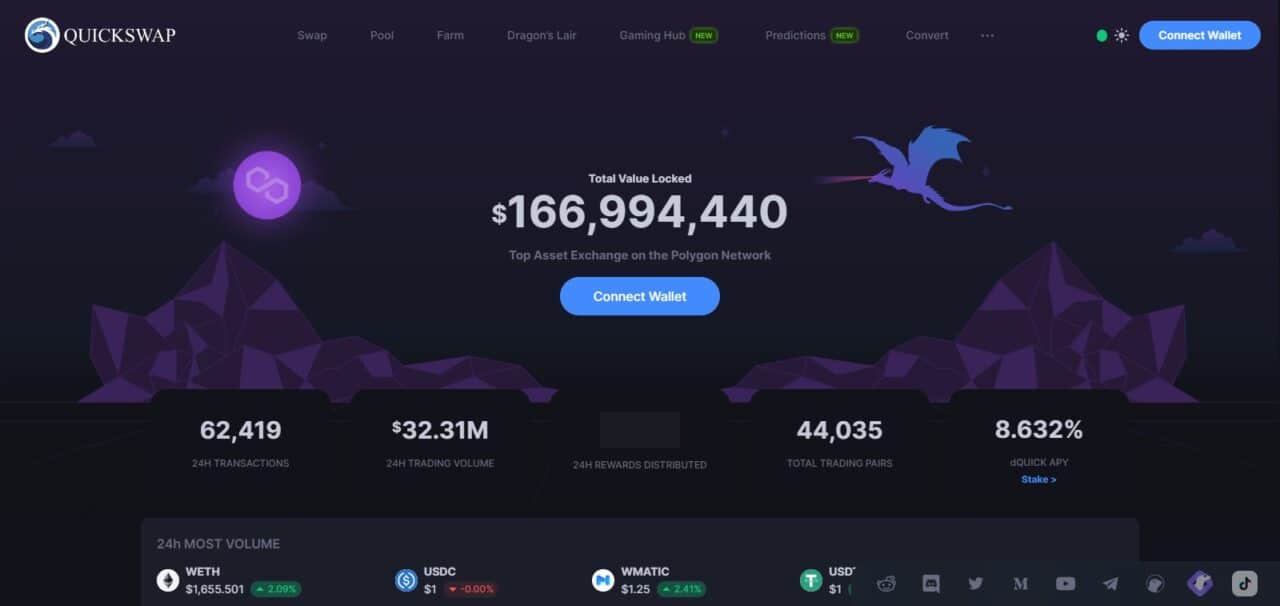 Anyone can become a liquidity provider by depositing two tokens into a liquidity pool. The exchange enables the trading of ERC-20 tokens, which are traded according to the constant product formula. The mechanism removes the need for an order book and allows traders to tap into a constant pool of liquidity.
Liquidity providers can passively invest their assets to accumulate trading fees or provide liquidity as a hedge for certain trading strategies. Traders use tools like token swaps or can deploy arbitrage bots to compare prices across different exchanges. Finally, developers integrate the exchange with different liquidity aggregators or wallets.
2- Polkaswap ( Currency.com Alternatives )
Polkaswap is a non-custodial AMM DEX designed uniquely for the Polkadot ecosystem. Liquidity, security, convenience, and a user-friendly interface, where an immediate exchange of assets can take place. Cross-chain exchange of assets, simple creation and listing of new assets, and the easiest swaps ever. The interoperable future of Polkadot is here and we are at the forefront!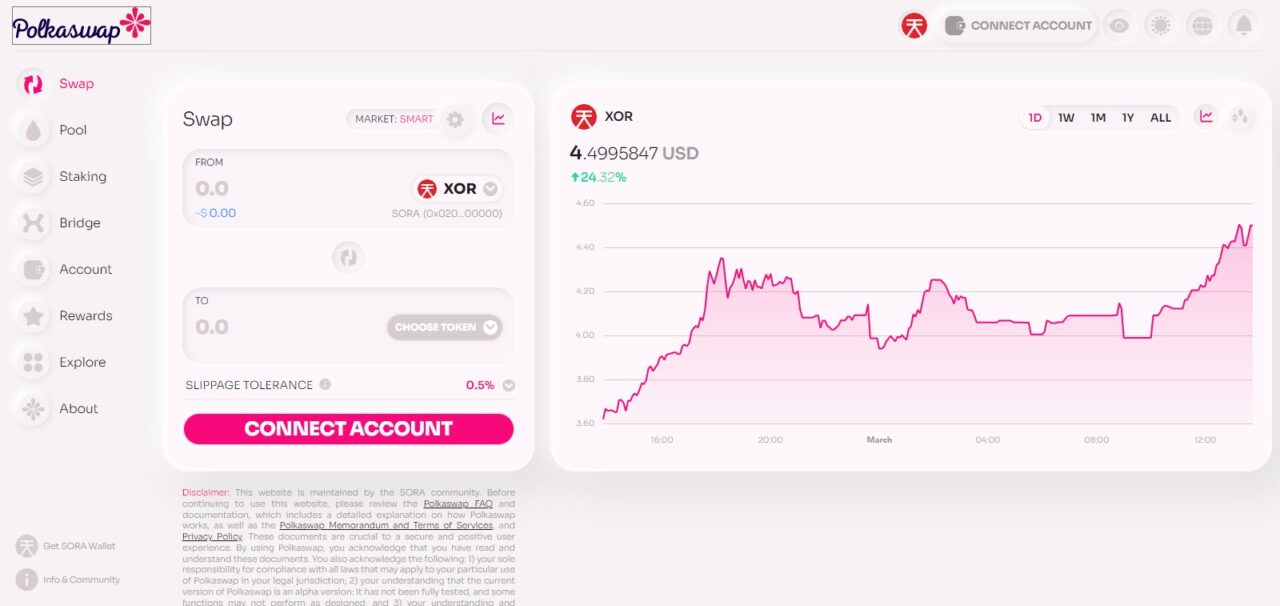 Polkaswap is a non-custodial, cross-chain AMM DEX protocol for swapping tokens based on Polkadot and Kusama relay chains, Polkadot and Kusama parachains, and blockchains directly connected via bridges. They removes trusted intermediaries and provides the opportunity for faster trading.
3- Sovryn ( Currency.com Alternatives )
Sovryn Protocol is a decentralized exchange for buying, selling, lending and borrowing Bitcoin. The exchange is built on Bitcoin layer 2 RSK protocol for fast, cheap transactions and smart contracts.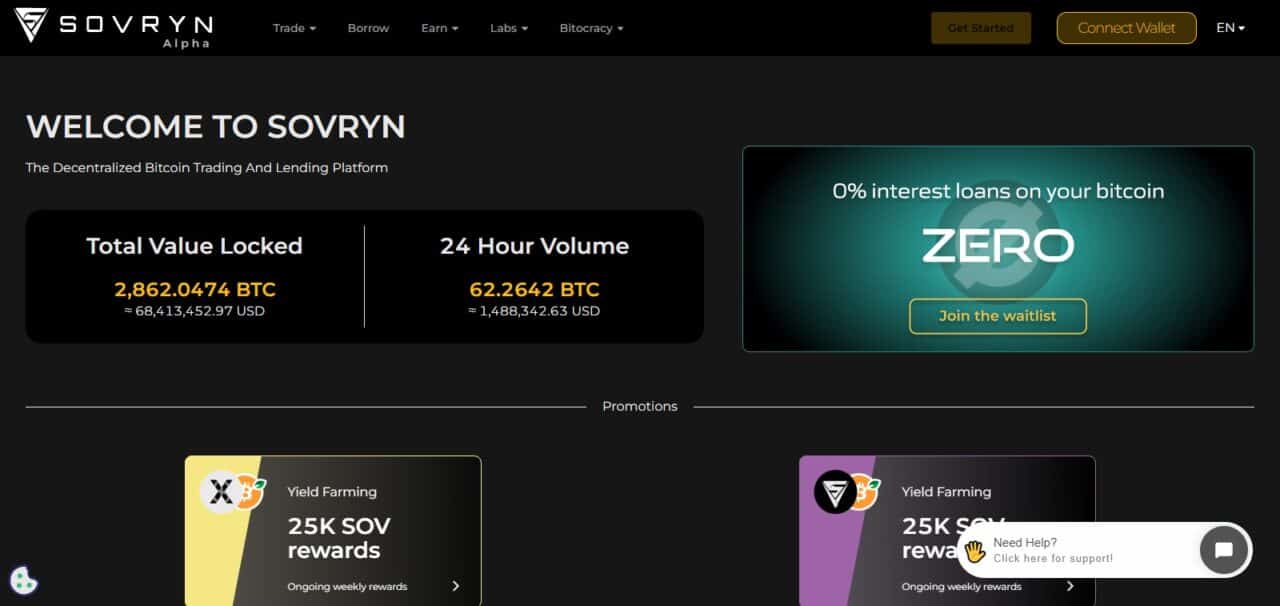 Best Centralized Exchange Of Currency.com Alternative
1- One of the best alternatives to Currency.com is Biconomy Exchange
Since 2019, from the ,headquarter in Canada all the way to offices in South Korea, Japan, CIS, and the UK, they currently provide professional and secure trading experience to 300K+ registered crypto traders spread around the world.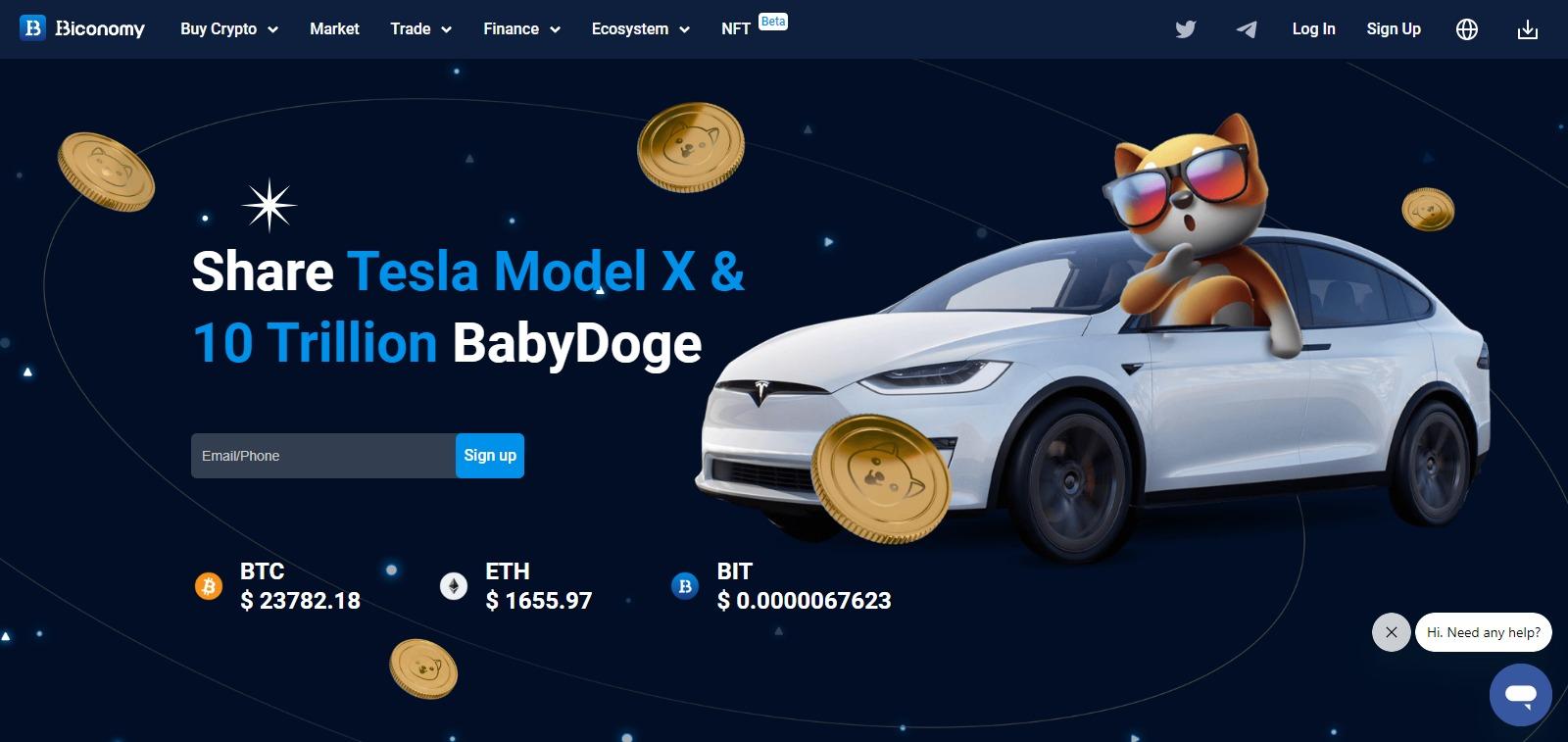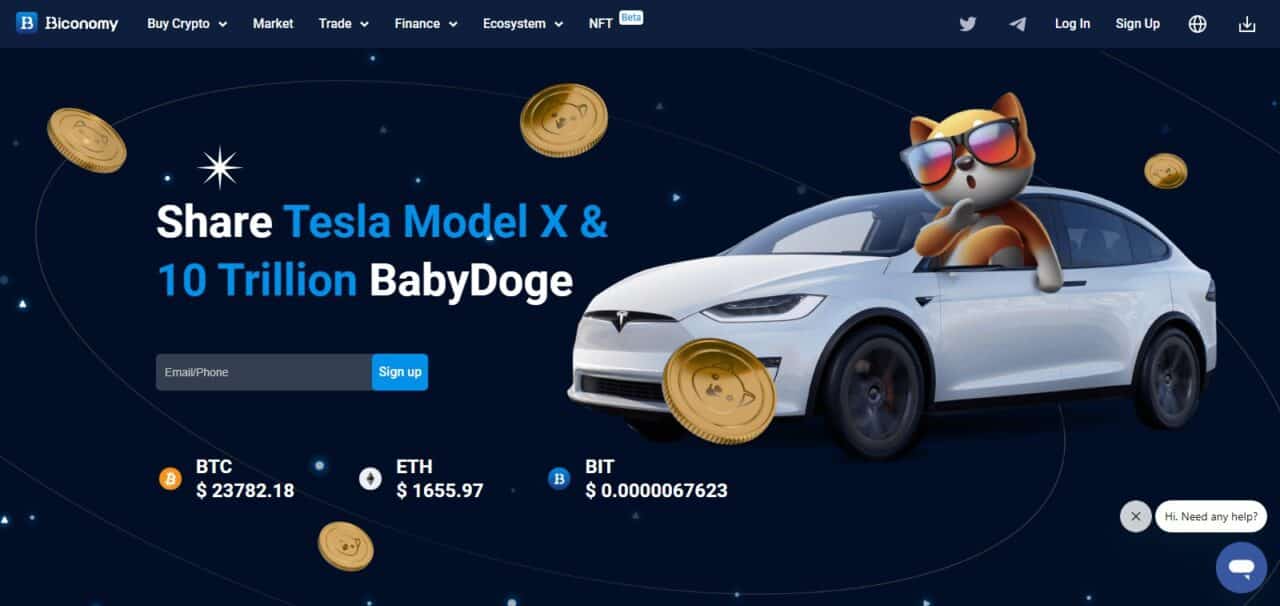 They are committed to the idea of revolutionizing the digital economy by providing a bundle of services revolving around listings and entrance of the projects to the crypto market with the launchpad. From trading to liquidity management, marketing and promotion, community building, networking, and so on, they provide customized, flexible solutions for the successful implementation of blockchain initiatives.
2- Another popular alternative to Currency.com is Bitso
Bitso is a cryptocurrency platform in Latin America. Founded in 2014, it claims to be the first and only crypto platform in the zone to be regulated. Claiming to have more than 1 million users, Bitso offers two main products: its mobile app, designed to buy, sell and use cryptocurrencies and Bitso Alpha, a cryptocurrency exchange that reportedly offers speed, precision, and high-liquidity and enables trading with technical and graphical analysis tools. Users can access USD (US dollars), ARS (Argentinian Pesos) and MXN (Mexican pesos) on/off ramps, as well as on/off ramp to USD books with a variety of stablecoins.
Users can trade with Bitso via its trading platform, Bitso Alpha, or through our API, which allows them to create complex automated trading strategies that can be backtested against historical data. Currencies listed on Bitso are Bitcoin (BTC), Ethereum (ETH), Ripple (XRP), Bitcoin Cash (BCH), Litecoin (LTC), Basic Attention Token (BAT), Golem (GNT), True USD (TUSD), Decentraland (MANA) and DAI (DAI).
3- DigiFinex is another alternative to Currency.com
DigiFinex is a cryptocurrency exchange platform that allows users to trade a variety of cryptocurrencies, including Bitcoin, Ethereum, Litecoin, and more. The exchange was founded in 2017 and is headquartered in Singapore.
DigiFinex offers a range of trading features, including spot trading, margin trading, and futures trading. The platform also offers a variety of trading tools, such as real-time market data, charting tools, and price alerts.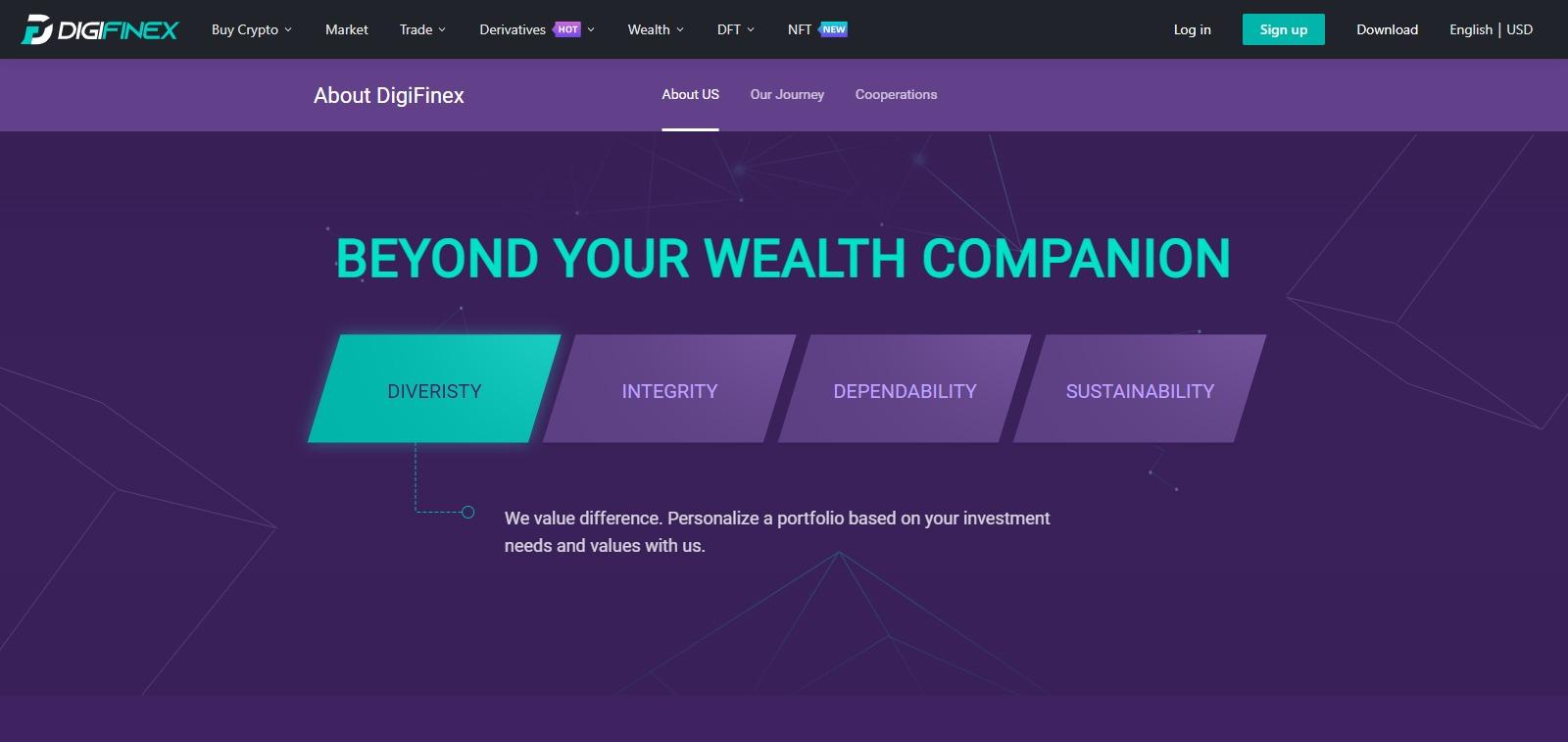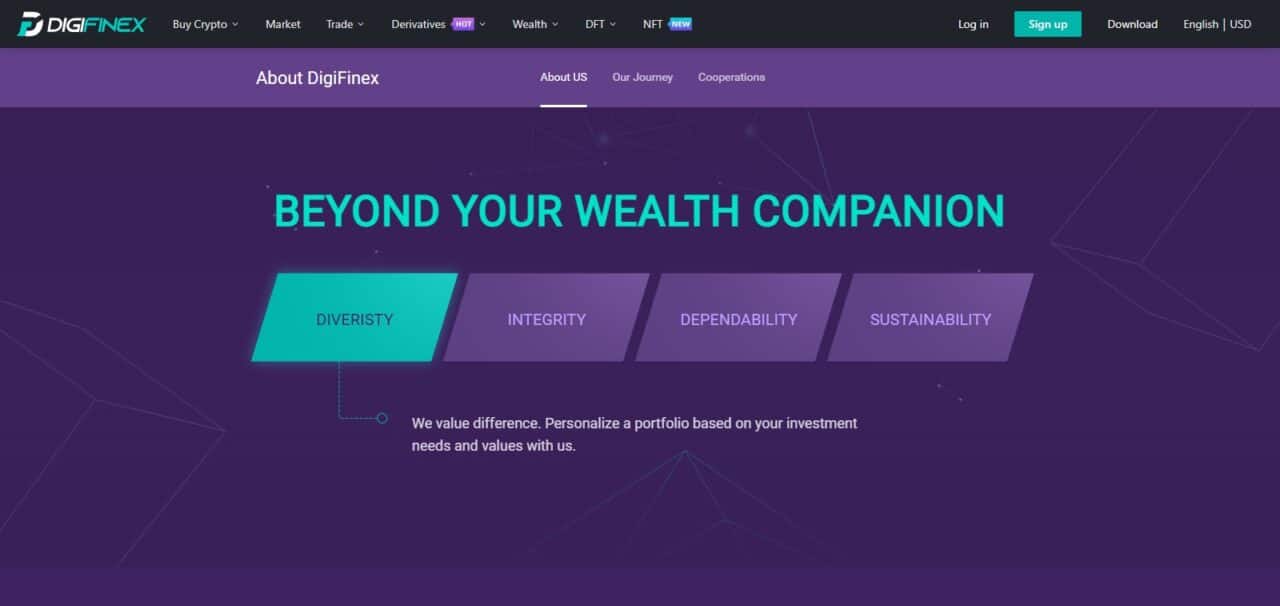 In terms of security, DigiFinex uses multi-layer encryption and cold storage to protect users' assets. The platform also offers two-factor authentication (2FA) and other security features to help prevent unauthorized access to user accounts.
DigiFinex has a user-friendly interface and is available in multiple languages, making it accessible to users around the world. However, the platform has faced some criticism for its customer support and lack of transparency around fees.
4- XT.COM is another alternative to Currency.com
XT.COM is a trading platform with a wide selection of cryptocurrencies, a significant range of transactions and trading categories like OTC/spot/margin/contract/derivatives, as well as efficient and professional crypto investment services.
Both beginners and experienced investors have access to trading operations such as currency transactions and OTC transactions, trading in tokens and futures, buying assets with credit cards, and margin trading/leverage transactions. In addition, for advanced clients, there is support for staking, saving and mining.

XT.COM provides its users with a secure trading experience through DDoS attack protection, an extra layer of safety based on a three-private-key security structure, and special treatment for user accounts and digital assets that are stored in cold wallets.
The exchange has an app for Windows/Android/iOS, a clean and user-friendly interface, a simple and intuitive registration process, a convenient P2P marketplace for buying/selling cryptos, and a high-performance matching engine for fast transactions without delays.
XT.COM claims to be dedicated to providing users with the most secure, trusted, and hassle-free digital asset trading services. The exchange is built from a desire to give everyone access to digital assets regardless where you are.
Founded in 2018, XT.COM now serves more than 6 million registered users, over 500,000+ monthly active users and 40+ million users in the ecosystem. Covering a rich variety of trading categories together with a NFT aggregated marketplace, the platform strives to cater to its large user base by providing a secure, trusted and intuitive trading experience.
As the world's first social-infused digital assets trading platform, XT.COM also supports social networking platform based transactions to make their crypto services more accessible to users all over the world. Furthermore, to ensure optimal data integrity and security, they see user security as their top priority at XT.COM.
About Crypto Exchange
A crypto exchange is a platform where users can buy, sell, and trade cryptocurrencies. These exchanges can be centralized, meaning they are operated by a single company, or decentralized, meaning they operate on blockchain technology and are not controlled by a single entity.
Some popular centralized crypto exchanges include Binance, Coinbase, and Kraken, while popular decentralized exchanges include Uniswap and Sushiswap.
The exchange rate of a cryptocurrency on a specific exchange is determined by supply and demand on that platform. Some exchanges also offer additional features such as margin trading and staking.
Why Currency.com Popular
Currency.com is a popular cryptocurrency exchange platform for several reasons:
Security: Currency.com uses advanced security measures, including SSL encryption and two-factor authentication, to protect user information and funds. Additionally, the platform is regulated by the High Technology Park of Belarus, which provides an additional layer of security and oversight.
Range of assets: Currency.com offers a wide range of assets for trading, including cryptocurrencies, commodities, and traditional financial instruments such as stocks and indices. This makes it a convenient platform for users who want to diversify their investment portfolio.
Leverage trading: Currency.com allows users to trade with leverage, which means that users can open positions that are larger than their account balance. This allows users to potentially earn greater profits, but it also comes with increased risk.
User-friendly interface: Currency.com has a user-friendly interface that is easy to navigate, even for beginners. The platform offers a variety of trading tools and features, including real-time market data and charting tools.
Regulatory compliance: Currency.com is regulated by the High Technology Park of Belarus, which ensures that the platform complies with international standards for financial regulation. This provides users with additional peace of mind and protects them from potential fraud or scams.
Overall, Currency.com is a popular cryptocurrency exchange platform that offers a wide range of assets, leverage trading, and advanced security features, making it a convenient and secure platform for users to trade on.
Why Currency.com Not Good Choice For Some Users
While Currency.com offers many benefits for users who are interested in trading a wide range of assets, there are a few reasons why it may not be the best choice for some users:
Limited country availability: Currency.com is not available in all countries, which can be a limitation for some users. Additionally, users in certain countries may face additional restrictions or limitations when using the platform.
Leverage trading: While leverage trading can be a benefit for some users, it also comes with increased risk. Users who are not familiar with leverage trading or who are not comfortable with the increased risk may prefer a platform that does not offer this feature.
Fees: Currency.com charges relatively high fees for trading and deposit/withdrawal transactions, which can be a drawback for users who are looking for a more cost-effective trading platform.
Limited customer support: Some users have reported that Currency.com's customer support is slow to respond or not very helpful, which can be frustrating for users who need assistance with their accounts.
Regulatory concerns: While Currency.com is regulated by the High Technology Park of Belarus, some users may be uncomfortable with the fact that it is not regulated by a more well-known regulatory body, such as the US SEC or the UK FCA.
Overall, while Currency.com can be a good choice for some users, those who are looking for a more cost-effective, user-friendly, or well-regulated platform may prefer to look elsewhere. It is important for users to do their own research and carefully consider the risks and benefits before trading on any cryptocurrency exchange platform.
How to Choose best crypto exchange?
Choosing the right crypto exchange can be a daunting task, as there are many options to choose from and each has its own set of pros and cons. Here are a few things to consider when choosing a crypto exchange:
Security: The security of your assets should be a top priority when choosing an exchange. Look for an exchange that has a history of good security practices and has never been hacked.
Jurisdiction and regulations: Some exchanges are not available in certain countries due to regulatory restrictions. Make sure the exchange you choose is available in your country and complies with the local laws and regulations.
Fees: Compare the trading fees of different exchanges to see which one offers the lowest fees. Also, consider the deposit and withdrawal fees as well.
Payment methods: Some exchanges only accept cryptocurrencies for deposit and withdrawal, while others also accept bank transfers, credit cards, and other methods. Make sure the exchange you choose offers a payment method that is convenient for you.
Coin offerings: Not all exchanges offer the same coins and tokens. Make sure the exchange you choose offers the coins you want to trade.
Trading volume: Exchanges with high trading volume typically have more liquidity, which means it's easier to buy and sell coins without affecting the market price.
User-friendly interface: Look for an exchange that has a user-friendly interface and offers helpful features such as charting tools and order book.
Customer support: Good customer support is important in case you have any issues or questions. Look for an exchange that offers multiple ways to contact customer support, such as email and live chat.
Reputation: Look for an exchange that has a good reputation in the community, and has been around for a while.
Remember to do your own research, read reviews and check the reputation of the exchange before making any decision.
Currency.com Alternative Conclusion
In conclusion, while Currency.com offers a range of benefits for users who want to trade a wide range of assets and use leverage trading, it may not be the best choice for all users. Those who are looking for a more cost-effective or user-friendly platform, or who prefer a more well-known regulatory body, may prefer to consider an alternative cryptocurrency exchange platform.
Some potential alternatives to Currency.com include Binance, Coinbase, Kraken, and Bitstamp, among others. These platforms offer a range of features and benefits, including lower fees, more user-friendly interfaces, and well-known regulatory compliance.
Ultimately, the best cryptocurrency exchange platform for each user will depend on their individual needs and preferences, and it is important for users to do their own research and carefully consider the risks and benefits before choosing a platform.