Best Wallet To Stake Crypto Depending on a variety of factors, such as the cryptocurrency you wish to stake, your level of technical knowledge, and security preferences, finding an optimal wallet for staking crypto can be challenging. One wallet which has proven its staking capabilities is Ledger Nano X. This hardware wallet provides robust security features, including offline storage and secure element technology, to safeguard staked assets.
Furthermore, it supports various cryptocurrencies for diverse staking options. Trust and Exodus Wallet are also two popular choices, both offering user-friendly interfaces and support for multiple tokens – perfect for novice and veteran cryptocurrency staking alike. When selecting the ideal wallet for staking crypto, it should meet both your individual needs and preferences; so conducting thorough research before making your selection.
What is Stake Crypto?
Staking cryptocurrency refers to participating in the proof-of-stake (PoS) consensus mechanism employed by various blockchain networks. Staking allows cryptocurrency holders to avoid energy-intensive mining by locking up or "staking" their tokens as collateral within the network. Participants who make the commitment can expect the chance to validate transactions, create new blocks and earn additional cryptocurrency tokens as rewards.
Staking not only provides security by incentivizing honest participation, but it can also foster consensus, reward contributors and give token holders a voice in network governance. Staking is an appealing option for crypto enthusiasts seeking passive income while contributing to network functionality; however, it's essential to conduct extensive research to learn and understand any rules or risks specific to each blockchain before beginning this endeavor.
How Does Crypto Staking Really Work?
Crypto staking is a process by which individuals participate in the maintenance and operation of a blockchain network by locking up a certain amount of their cryptocurrency as collateral. It's primarily associated with proof-of-stake (PoS) and delegated proof-of-stake (DPoS) blockchain consensus mechanisms. Stakers, often referred to as validators or delegates, are chosen to validate transactions and create new blocks based on the amount of cryptocurrency they hold and are willing to stake.
In return for their participation, stakers earn rewards in the form of additional cryptocurrency tokens. Staking enhances network security, as participants have a vested interest in honest participation, and it helps achieve consensus without energy-intensive mining, as seen in proof-of-work (PoW) systems.
The specific staking process and rewards can vary depending on the blockchain network, but staking has become a popular way for crypto holders to earn passive income while contributing to the functioning of blockchain networks.
Here is List Of Best Wallet To Stake Crypto
Nexo – Best platform (overall)
Gate.io – Best for range of staking assets.
Zengo Crypto Wallet – Most Secure Web3 Wallet for Crypto Staking
Kraken – Best for on-chain staking.
Binance – Best for flexible staking periods.
Crypto.com – Best crypto staking broker.
MyCointainer – Most number of Crypto Coins supported
Ledger Nano S Plus – Best crypto staking wallet.
Aave – Best DeFi staking platform.
ByBit – To ease off your concerns
10 Best Wallet To Stake Crypto 2023
1. Nexo
Nexo is well known in the cryptocurrency space for being an effective lending and borrowing platform, yet they also provide an option for staking cryptocurrency within their ecosystem. Nexo may not be your traditional wallet, but its integrated staking feature enables users to earn rewards on various cryptocurrencies like Bitcoin, Ethereum and stablecoins.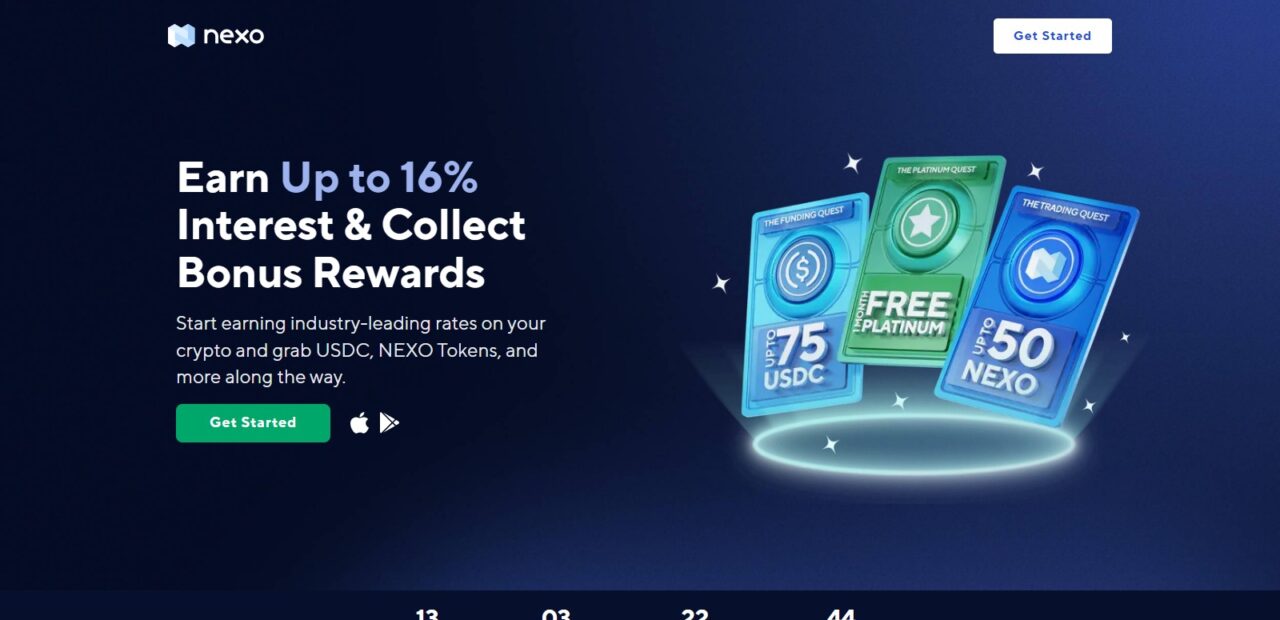 Nexo streamlines the staking process by automatically disbursing rewards directly into user's Nexo accounts – offering them an effortless method for making passive income with their cryptocurrency holdings.
Nexo offers an approach that is appealing to both newcomers to cryptocurrency and experienced enthusiasts, combining the benefits of staking with an all-in-one financial platform, making it one of the top choices when looking to stake their crypto assets. However, like any financial platform it's essential that users research all terms, risks, and rewards associated with Nexo before beginning.
2. Gate.io (Best Wallet To Stake Crypto)
Gate.io is an established cryptocurrency exchange and staking platform, making it an attractive choice for those wishing to protect their crypto assets through staking. Gate.io serves primarily as an exchange, yet its users can take part in several staking programs to earn rewards on various cryptocurrencies supported by it. Gate.io provides an intuitive user experience and supports an expansive selection of tokens, making it suitable for novice and veteran stakers alike.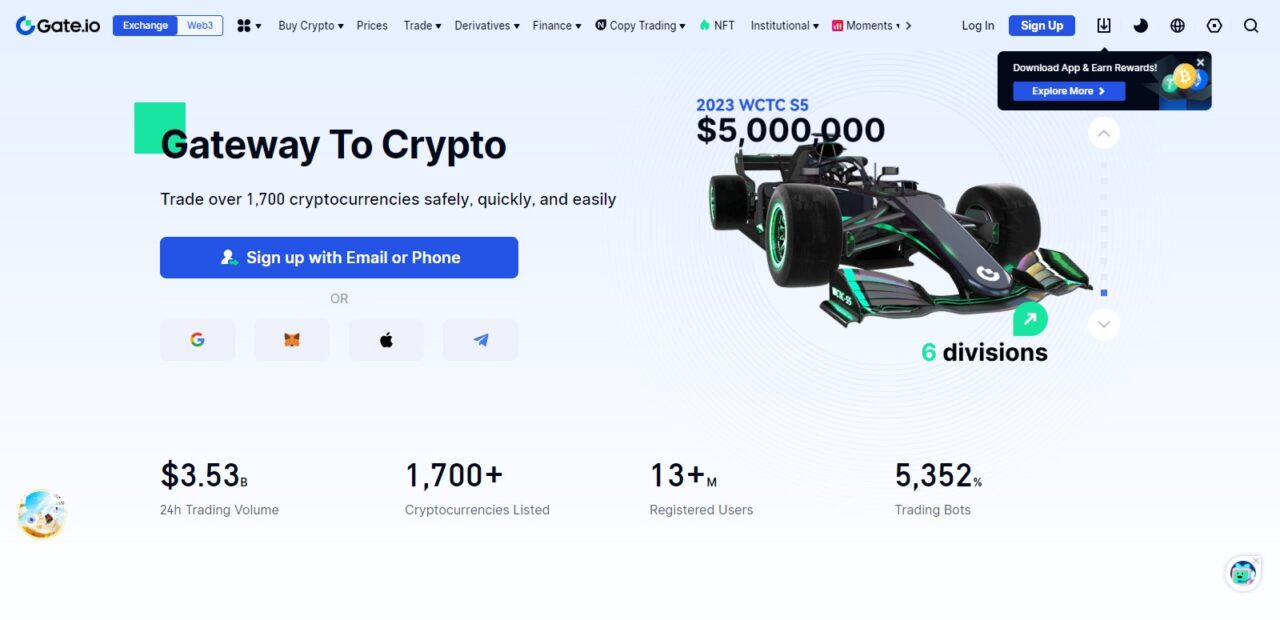 Staking options vary between locking periods and rewards to meet users with different investment preferences. As with any exchange-based staking activity, it's crucial to conduct careful research, understand the associated risks and review all terms and conditions prior to investing. Gate.io may be an ideal platform for those interested in engaging in staking alongside their trading activities.
3. Zengo Crypto Wallet
Zengo is a user-friendly cryptocurrency wallet designed to provide users with a safe and simple experience for managing and storing cryptocurrencies. While Zengo was created primarily with storage in mind, security, and ease of use as the top priorities, staking or yield-generating activities cannot take place within its walls.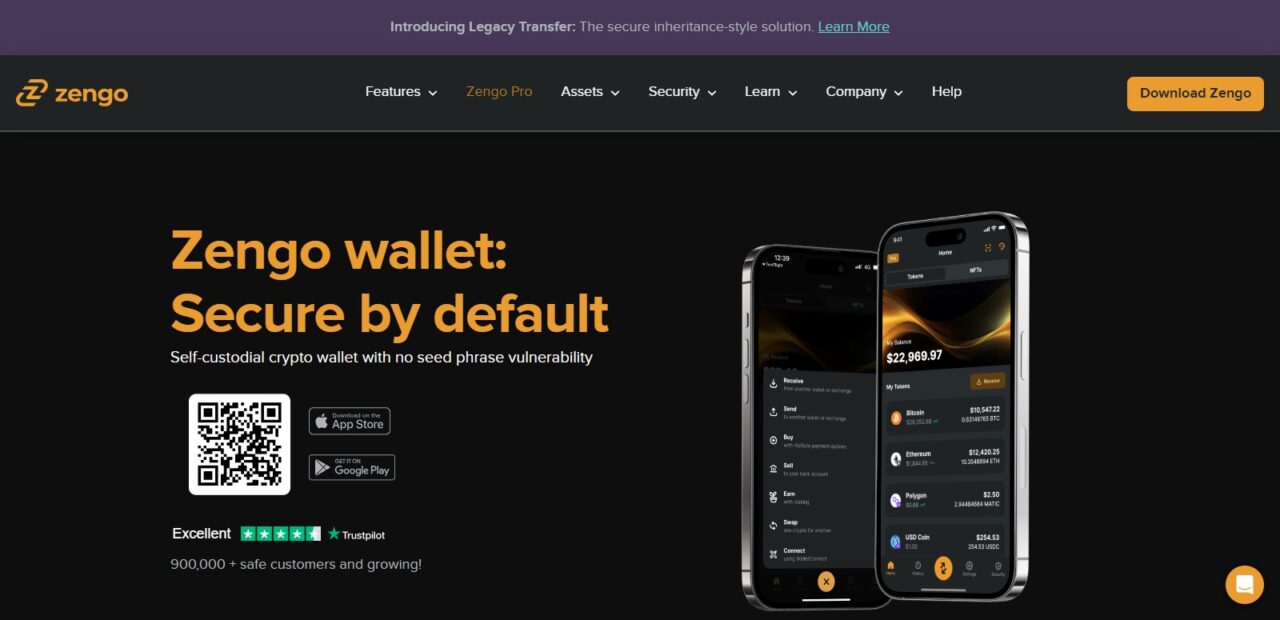 Staking cryptocurrency generally involves either directly interacting with blockchain networks or third-party platforms that offer staking services, and typically involves participating in proof-of-stake (PoS) or delegated proof-of-stake (DPoS) consensus mechanisms to earn rewards – examples include dedicated staking services, exchanges offering staking options or DeFi platforms which offer opportunities.
When investing in cryptocurrency, selecting a wallet or platform that suits your goals and security preferences is of utmost importance. While Zengo excels at offering security and user-friendliness for storage and management needs, you may require another wallet or platform in order to engage in active staking activities. Prioritize security over yield-generating activities.
4. Kraken (Best Wallet To Stake Crypto)
Kraken is one of the premier cryptocurrency exchanges, providing users with an easy way to participate in cryptocurrency staking. While their main service entails trading various cryptocurrencies, they also provide options for staked assets including popular proof-of-stake (PoS) tokens as well as delegated proof-of-stake (DPoS) tokens.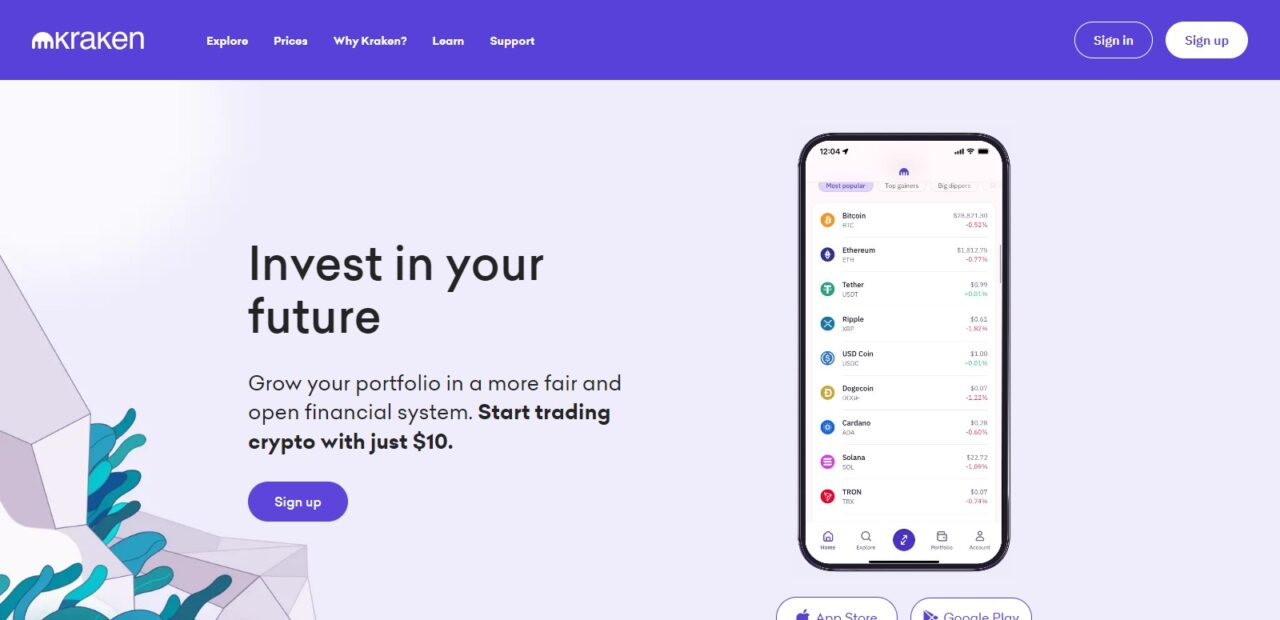 Kraken stands out with its seamless user experience, as its platform enables users to stake assets directly without the need to transfer funds out. This makes staking attractive for traders looking to combine trading activities and staking activities simultaneously. Furthermore, its staking services come equipped with various lock-up periods and rewards so users can tailor their staking strategy according to individual preferences.
However, it's essential that you fully research and comprehend the terms, fees and rewards associated with Kraken's staking services as they can vary for every cryptocurrency supported. Also take note of any security measures implemented to safeguard your assets while staked. Kraken may offer convenient cryptocurrency staking with an established exchange platform; however due diligence must still be exercised prior to committing your assets on Kraken.
5. Binance
Binance, one of the world's leading cryptocurrency exchanges, provides an easy and efficient platform for individuals looking to stake their crypto assets. Their user-friendly staking service enables participants to participate in staking activities without transferring funds between wallets – an attractive feature among staking enthusiasts.
What makes Binance especially alluring is its vast selection of supported staking assets, including various cryptocurrencies with differing staking requirements, lock-up periods and rewards – enabling users to select an investment portfolio tailored precisely to their investment goals and risk tolerance.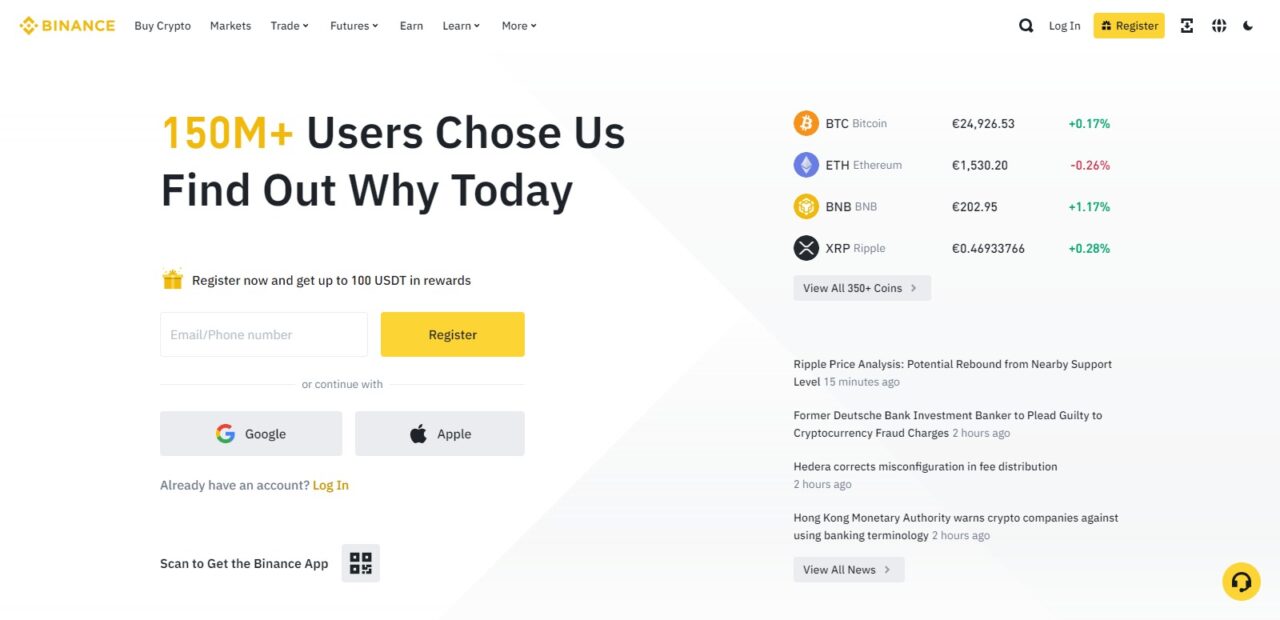 Binance offers unique staking options like Flexible and Locked Staking to give users more freedom in how they stake their assets. Furthermore, Binance often provides comprehensive information regarding each potential staking opportunity so users can make well-informed decisions.
Users should be mindful of the associated risks, fees and terms when engaging in any staking opportunities on Binance as these may vary based on your chosen asset and method of staking. While Binance provides convenient staking solutions with plenty of options available for selection, users should always conduct independent research prior to engaging in any such activities.
6. Crypto.com (Best Wallet To Stake Crypto)
Crypto.com, an industry pioneer and prominent player in the cryptocurrency ecosystem, provides a user-friendly platform for staking crypto assets. Their app and ecosystem enable seamless participation while offering features such as trading, crypto debit card usage and vibrant community interactions.
Crypto.com stands out from the competition thanks to its diverse list of supported cryptocurrencies for staking, such as popular tokens like Bitcoin, Ethereum and various altcoins. Users have the flexibility of choosing flexible or fixed-term staking options according to their personal needs and financial goals; moreover, Crypto.com frequently offers rewards and bonuses as an incentive for participation.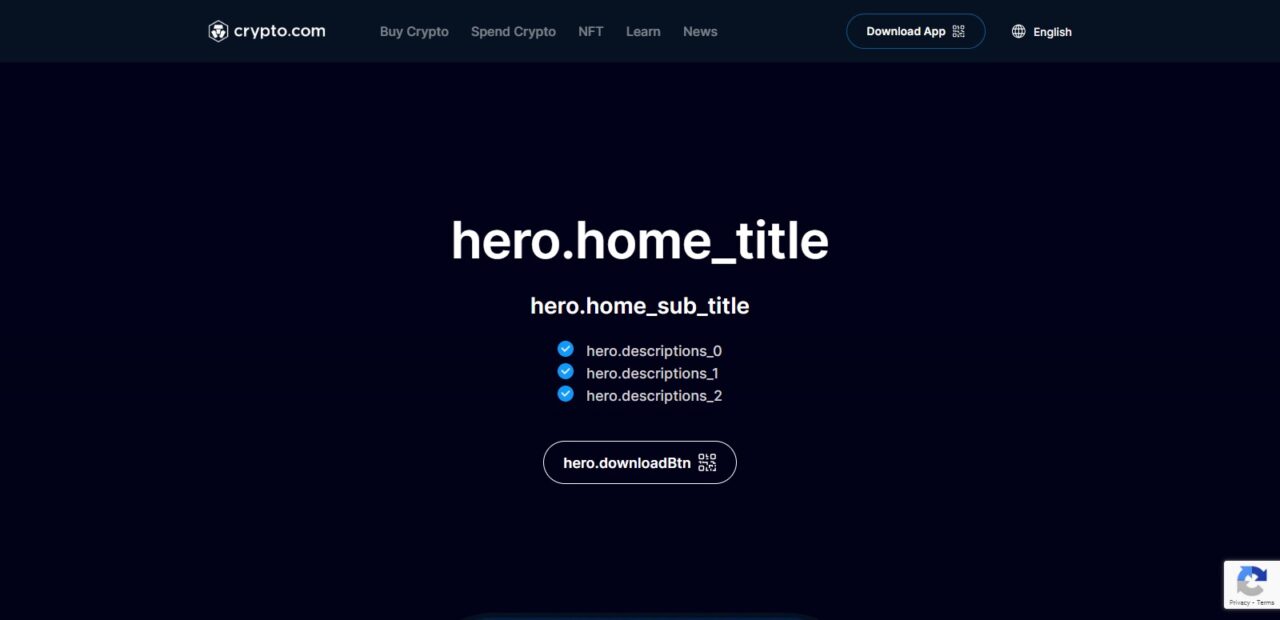 Crypto.com's user-friendly interface makes it accessible to both novice and veteran crypto enthusiasts, while providing comprehensive details regarding each staking opportunity, including lock-up periods, rewards, and associated fees to enable informed decisions by all.
Crypto.com presents an appealing option for staking cryptocurrency assets, however users should always conduct extensive research, assess risks involved and carefully review any associated terms and conditions prior to beginning any staking opportunity. In general, Crypto.com is an ideal option for anyone seeking an all-in-one crypto platform to stake their crypto assets while taking advantage of convenience.
7. MyCointainer
MyCointainer is a cryptocurrency staking platform designed to offer users an easy, user-friendly and straightforward experience for those interested in staking their crypto assets. MyCointainer excels at this specialized field and makes for an attractive passive income opportunity in the crypto space.
MyCointainer stands out among its competition thanks to its diverse list of supported cryptocurrencies, which includes popular proof-of-stake (PoS) and masternode coins. Users can select among various staking plans with various lock-up periods and rewards options so as to create their ideal staking strategy suited for their financial goals and risk tolerance.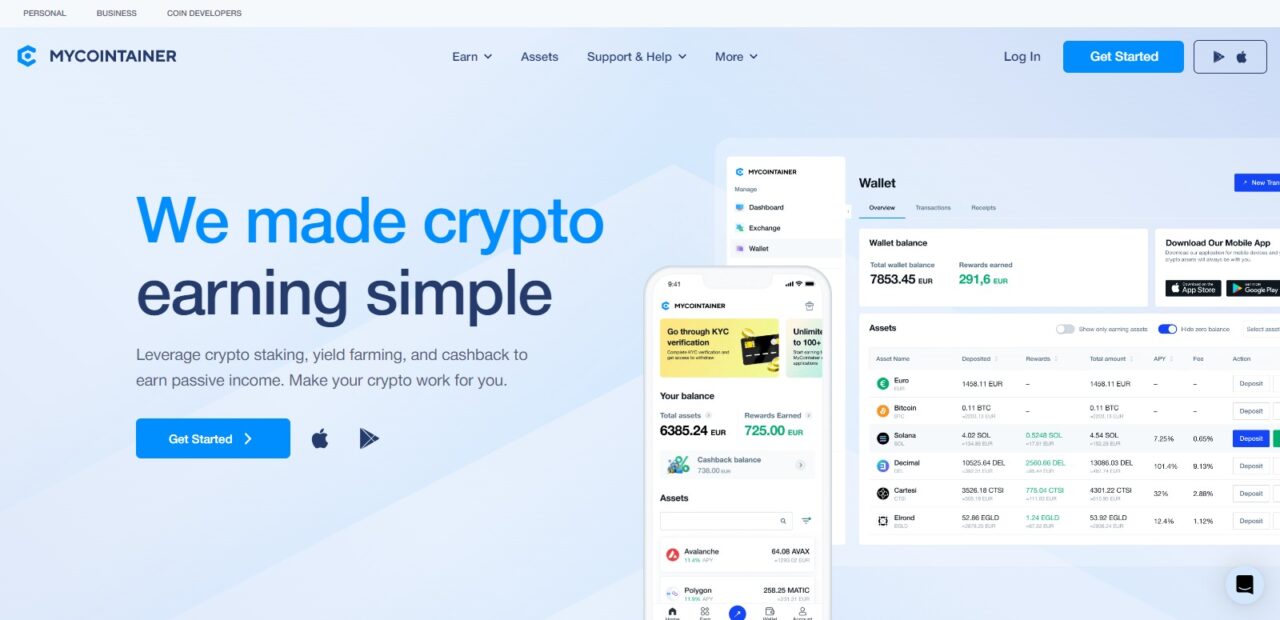 MyCointainer also simplifies the staking process by handling technical details such as node management and maintenance on behalf of its users, making it accessible for newcomers as well as experienced stakers who don't wish to deal with running their own nodes themselves.
Users should be mindful of the potential risks and fees associated with MyCointainer staking, including risks and fees associated with it, before undertaking their activity. Due diligence must be conducted when researching each supported cryptocurrency's individual terms and rewards before participating. MyCointainer offers a dedicated staking platform but due diligence must still be conducted prior to engaging.
8. Ledger Nano S Plus (Top Wallet To Stake Crypto)
Ledger Nano S Plus hardware wallet offers the same high level of security as its original hardware wallet – Nano S – while offering most of the premium Nano X features.
Ledger launched its Nano S Plus model in April 2022 after announcing it would decommissioning its predecessor model after its final production run had concluded. At only $20 more, the Nano S Plus offers a significant upgrade over its predecessor.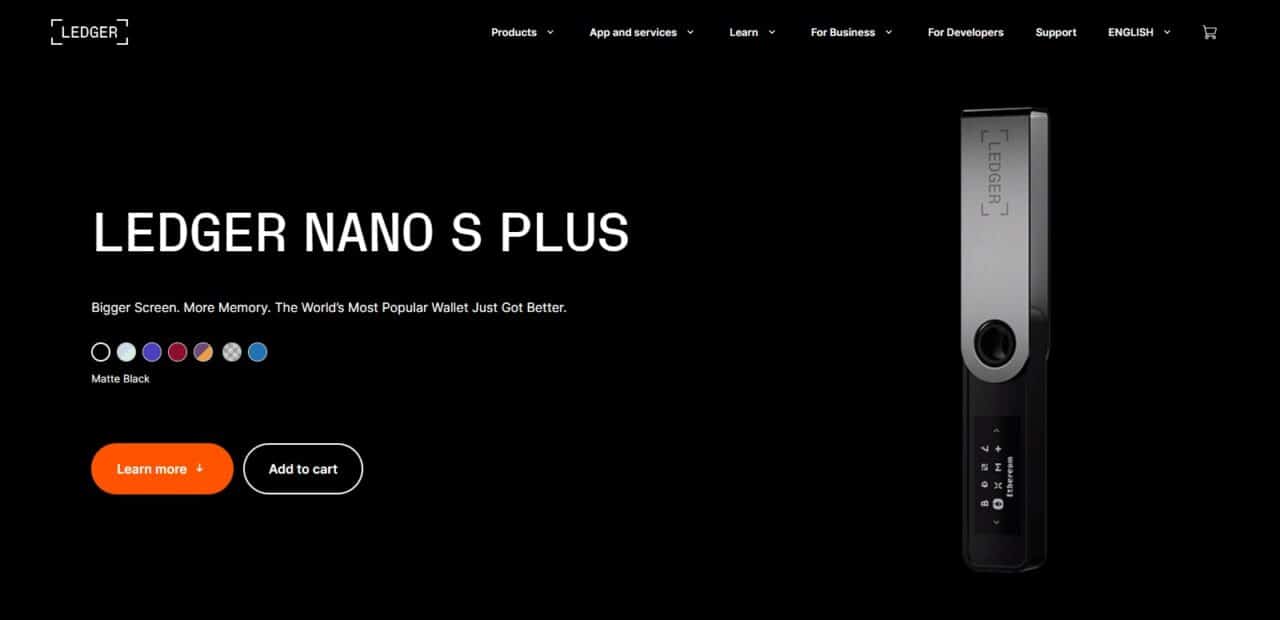 Nano S Plus provides exceptional value to anyone in search of secure offline private key storage to manage a market-leading range of cryptos and NFTs, and even allows you to buy, sell and swap crypto assets using Ledger Live.
But the device hasn't made much progress towards mobile device compatibility; you can only stake tokens through its native Ledger Live interface.
9. Aave
Aave, one of the leading decentralized finance (DeFi) protocols, allows users to lend, borrow and earn interest on cryptocurrency through its platform. Although Aave does not require users to stake tokens directly for lending pool assets such as loans or deposits made on Aave lending pool, its innovative feature known as "aTokens" provides interest-bearing tokens which represent your holdings within Aave lending pool.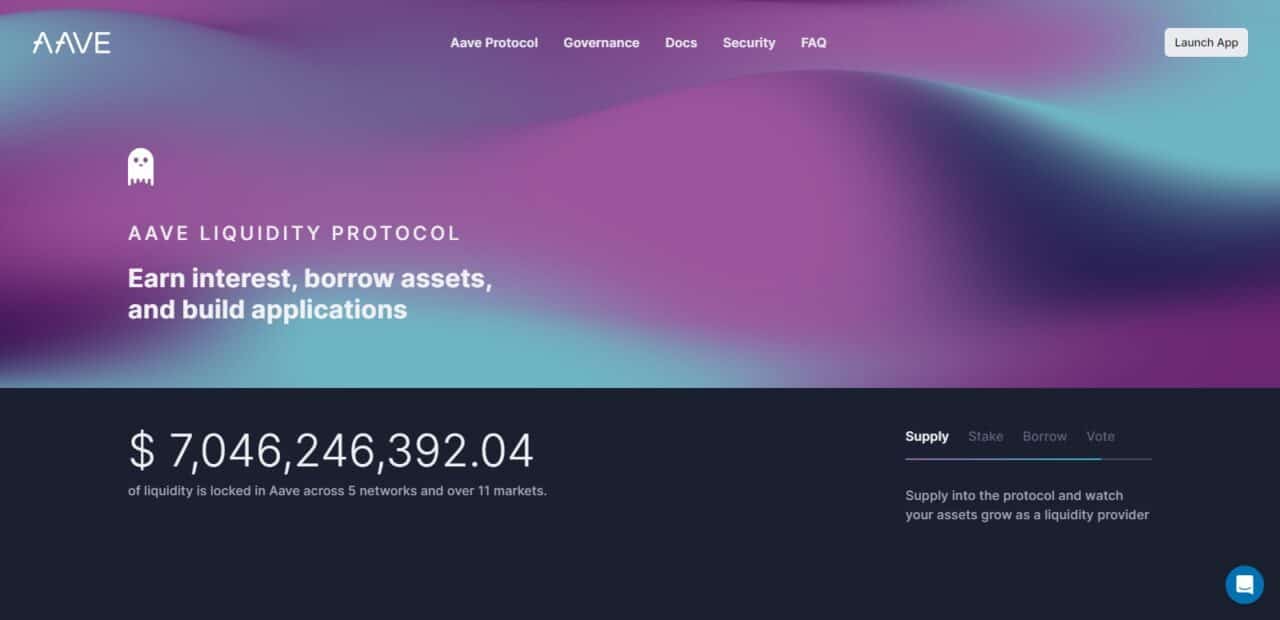 To interact with Aave, users usually require an Ethereum wallet compatible with the Ethereum blockchain – such as MetaMask, Trust Wallet or MyEtherWallet. Once users deposit assets into Aave lending pools they receive aTokens that accrue interest over time.
Selecting the ideal wallet to stake on Aave depends largely on your preferences and whether or not you prefer a web, mobile, or hardware wallet to access your assets. Security should always be put first when considering DeFi protocols like Aave as smart contract vulnerabilities can compromise these assets; for this reason it's crucial that you use one with an established track record and adhere to best practices regarding asset protection when participating.
10. ByBit Best Wallet To Stake Crypto
Bybit is best-known as a cryptocurrency derivatives exchange and does not directly offer staking services on its platform. Staking involves participating in proof-of-stake (PoS) mechanisms on blockchain networks to earn rewards; this differs significantly from trading on a derivatives exchange like Bybit.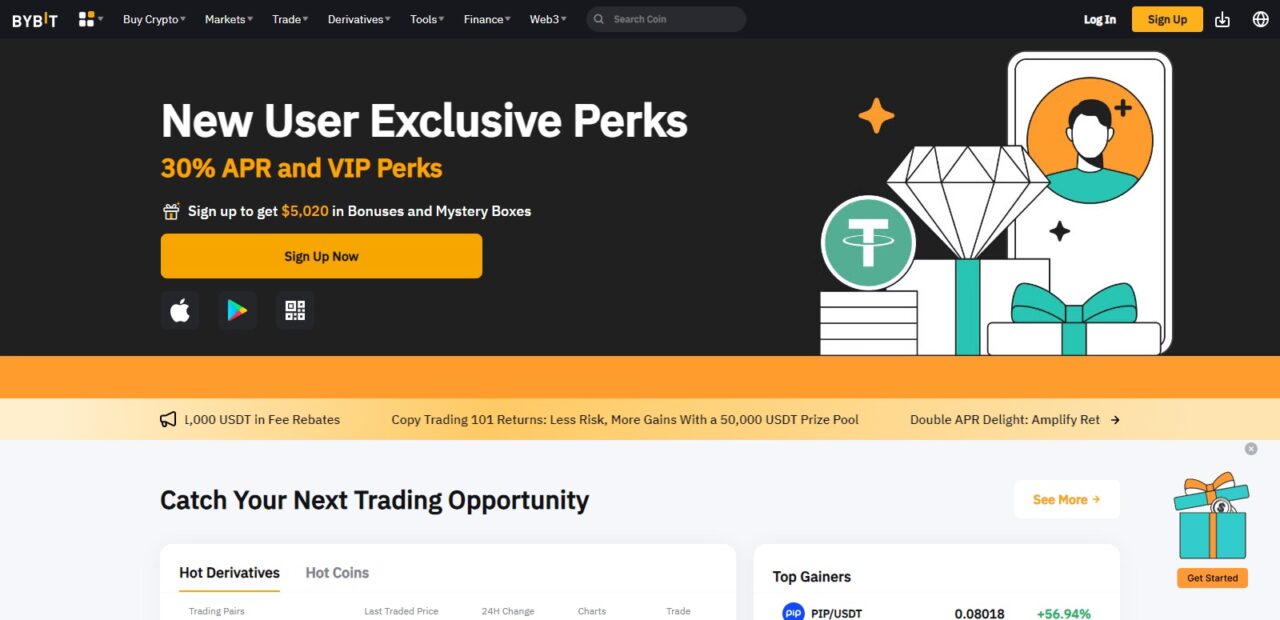 For anyone interested in staking cryptocurrency, wallets or platforms that allow staking for specific Proof-of-Stake (PoS) or delegated Proof-of-Stake (DPoS) coins should be utilized. MyCointainer provides dedicated staking platforms while Binance or Kraken offer trading with Staking services as part of their offer.
When selecting a wallet or platform for staking, take into account factors like the cryptocurrency you plan to stake, its rewards and fees structure as well as its reputation for security. Always exercise due diligence when engaging in any staking activities to safeguard your assets and make sure they remain protected.
Best Wallet To Stake Crypto Conclusion
Finding the ideal wallet to stake your cryptocurrency depends on several variables, including which cryptocurrencies you wish to stake, your security preferences and experience level as well as any specific staking options available. Crypto.com and Binance wallets feature integrated staking platforms, making it simple and straightforward for participants to stake while trading or managing assets simultaneously.
Ledger and MyCointainer offer secure storage solutions, but may require interaction with external staking platforms or blockchain networks for optimal results. When selecting the optimal wallet for staking crypto, make sure it suits your unique needs and goals; conduct thorough research, consider risks/rewards associated with each staking activity and prioritize security as part of this decision-making process.
Best Wallet To Stake Crypto FAQ
What is staking in the world of cryptocurrencies?
Staking involves locking up a certain amount of cryptocurrency as collateral to participate in the validation and maintenance of a blockchain network, typically using proof-of-stake (PoS) or delegated proof-of-stake (DPoS) consensus mechanisms.
Why should I stake my crypto?
Staking allows you to earn passive income in the form of additional cryptocurrency tokens while contributing to network security and consensus. It can be an alternative to energy-intensive mining and a way to grow your crypto holdings.
What factors should I consider when choosing a wallet for staking?
Consider the cryptocurrencies you want to stake, your security preferences, the wallet's ease of use, staking rewards, fees, and whether it supports the specific staking options you're interested in.
Which wallets offer integrated staking platforms?
Wallets like Crypto.com, Binance, Trust Wallet, and Exodus offer integrated staking platforms, making it convenient to stake your crypto while managing your assets in one place.
Are hardware wallets suitable for staking?
Hardware wallets like Ledger and Trezor provide excellent security for storing your crypto, but they typically require you to interact with external staking platforms or blockchain networks to participate in staking.